Many hunters are dealing with locked-down bucks, but Deep South hunters can anticipate good days ahead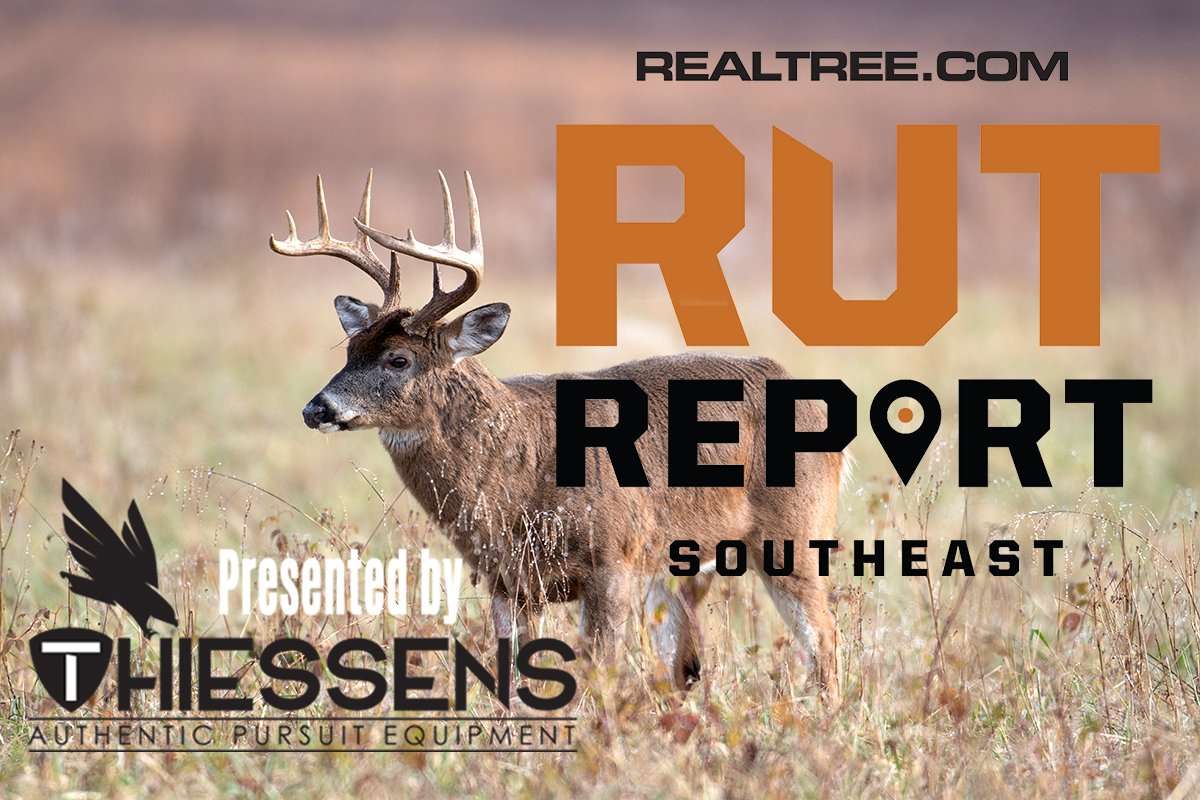 As expected, the past week has been a lively one through much of the region. Here in western Kentucky, where I live and mostly hunt, gun season opened Saturday, and I've since lost count of the number of big-buck texts I've gotten. My 6-year-old son bagged his first deer on opening morning — a big 10-pointer that cruised through and surprised us all when he stopped at 30 yards. My dad followed that up with a heavy 8-pointer that followed a doe into a food plot just before dark on Tuesday evening.
As expected, though, the action has been hit-and-miss. Timber2Table blogger Michael Pendley has been hunting with his crew in Kentucky, just a little farther east from here, and he says it's been painfully slow, with the majority of bucks locked down with does and not real visible. Other buddies around here had a similar report. The right doe standing in front of you makes it interesting right now — but the woods can feel void of deer otherwise. Hunting pressure plays a role, and we've had a roller coaster weather forecast lately, too. As I type this, it's 60 degrees outside with a 30 mph wind blowing.
As I've been out and about to check trail cameras and help recover deer, I've noticed that scrapes have mostly gone cold, and it doesn't seem like too many fresh rubs are popping up. Trail cameras in pinch points that were alive with cruising bucks have settled, but I'm getting lots of pictures of big deer dogging does — mostly at night — on major food sources.
In Kentucky, Virginia, North Carolina, and most of Arkansas and Tennessee, the rut doesn't look much different than it does throughout the Midwest. Peak breeding is happening right now, same as every year, and that can make things a little tough. But there's still good hunting ahead, as more mature bucks in particular become a little more desperate in their search for late-estrus does.
Elsewhere in the region, there's a lot of variation in rut timing, particularly as you move into the Deep South. I lived in Memphis once upon a time, and I've spent a lot of days in a tree in Shelby, Fayette, and Haywood counties. Down there, you could about set your watch by the cruising and chasing in early December. I expect things to pick up there, and through much of Mississippi, after the next major cold front. Rut timing is pretty localized throughout the rest of the region, with places like the Alabama Black Belt being well known for red-hot January rut action.
Tyler Jordan hasn't been home to hunt Georgia in a while, but he has been keeping up with the action on trail cameras. He says many mature deer seem to be coming out of lock down, and are cruising for does once again. "We had one big deer we are chasing show up on three different cameras in the span of one hour, during daylight," Jordan says.
Regionwide, there's still plenty of time to kill a good one, with the best of the rut yet to come in some places. Browse is dwindling (and gone in many cases), acorns have mostly been picked over, and crop fields are cut. Greenery in the form of cover-crop cereal grains, hayfields, and food plots gets especially attractive down South in the late season. Find that, find the does, and the bucks won't be far behind … even if their rut calendars are a little crazy.
(Don't Miss: 3 Thoughts on Ground Shrinkage)
Day Activity

Rubbing

Scraping

Fighting

Seeking

Chasing

Breeding