Thanksgiving Wild Turkey Stir-Fry
When people think of turkey over the holiday season, they often think of slow-roasted whole birds with all the fixins. Wish you could get all those flavors in a quick meal perfect for a busy weeknight? You can with this stir-fry.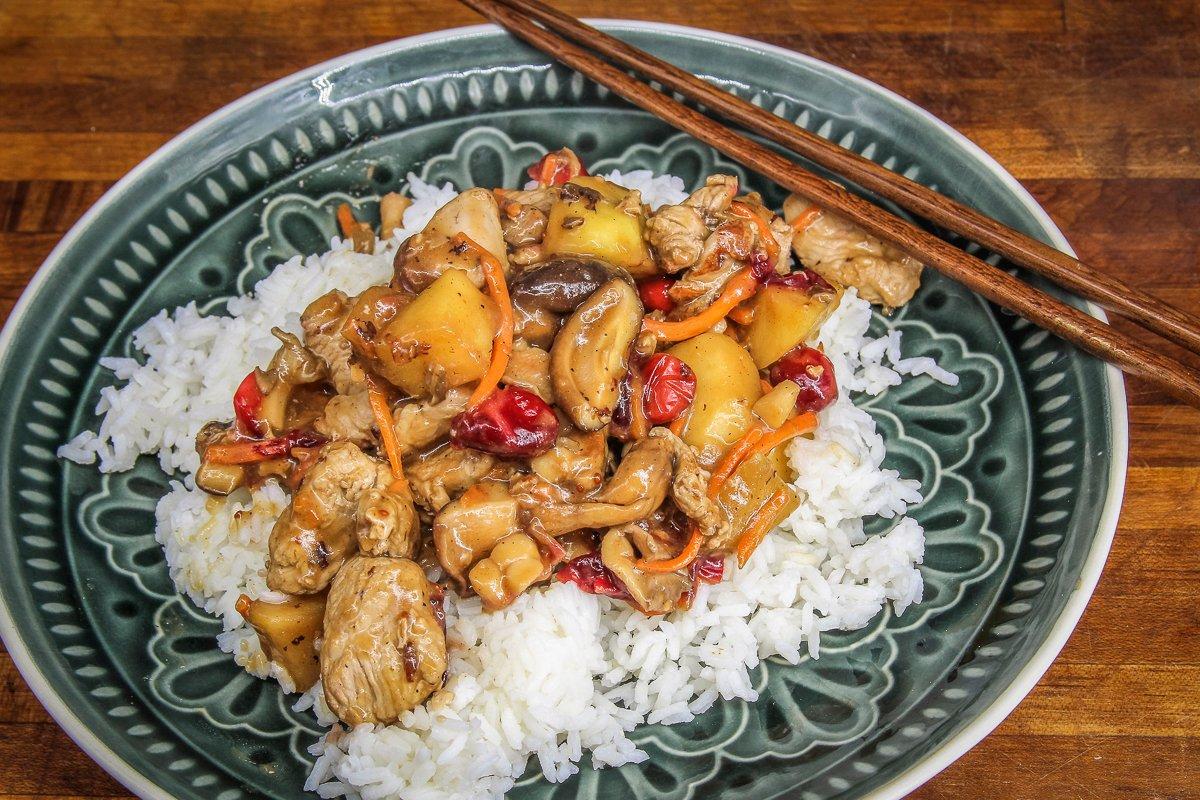 Wild turkey breast is perfect for this recipe. It's full of flavor and, unlike its bland barnyard cousin, more than holds its own with the other ingredients. We add a few tart apples (I like Granny Smith for this one), plus some fresh cranberries for a nice contrast of tart and sweet to pair with the salty flavor of the soy sauce.
Ingredients
1 1/2 pounds wild turkey breast, cut into strips
2 tablespoons peanut oil, divided
1 cup julienned carrots
4 ounces oyster mushrooms, roughly chopped
4 ounces shitake mushrooms, roughly chopped
2 tart apples, cubed
1 cup fresh cranberries
2 garlic cloves, minced
1 teaspoon ginger, minced
1/3 cup apple cider
1/3 cup soy sauce
1 tablespoon cornstarch blended into 1/4 cup cold water
4 cups hot cooked rice
Cooking Instructions
Like all stir-fries, this one moves fast once it starts, so do all of your prep work like chopping and measuring before you start cooking.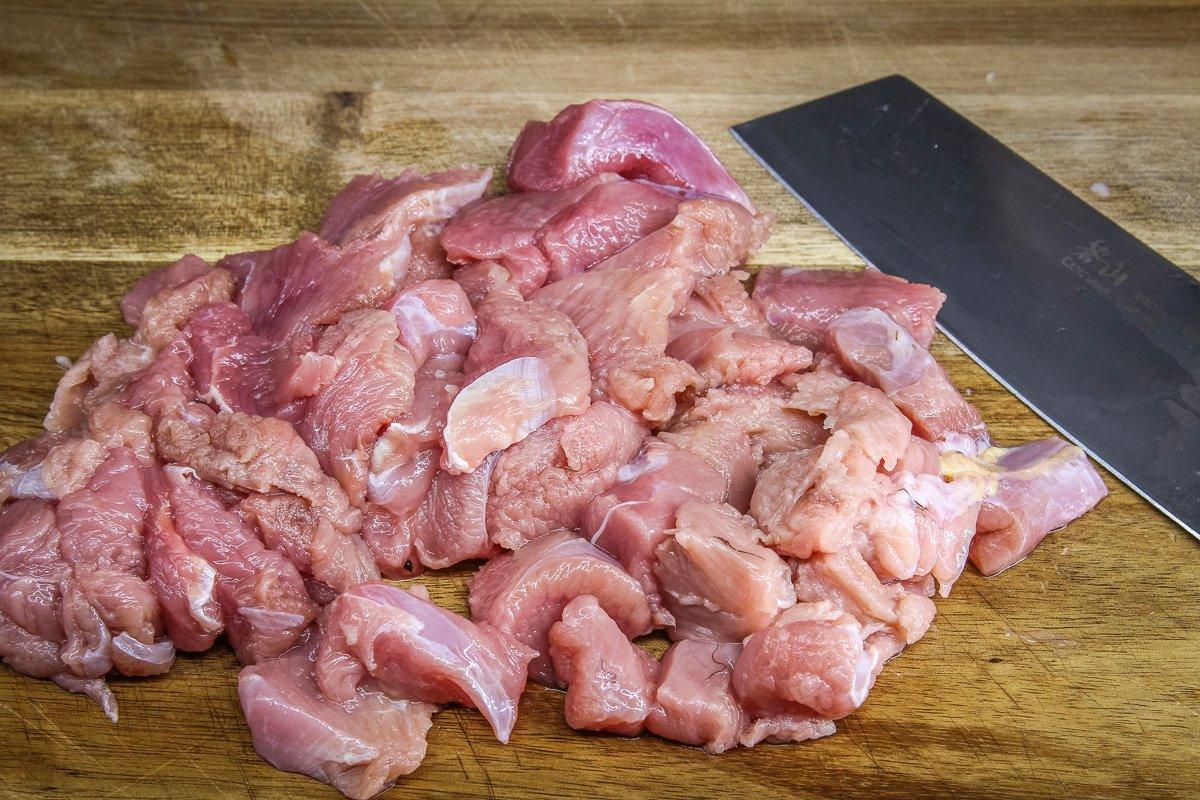 Heat 1 tablespoon of the peanut oil in a wok over high heat. Stir-fry the turkey quickly, in two batches so that it browns nicely on the outside without drying out. Set the turkey aside.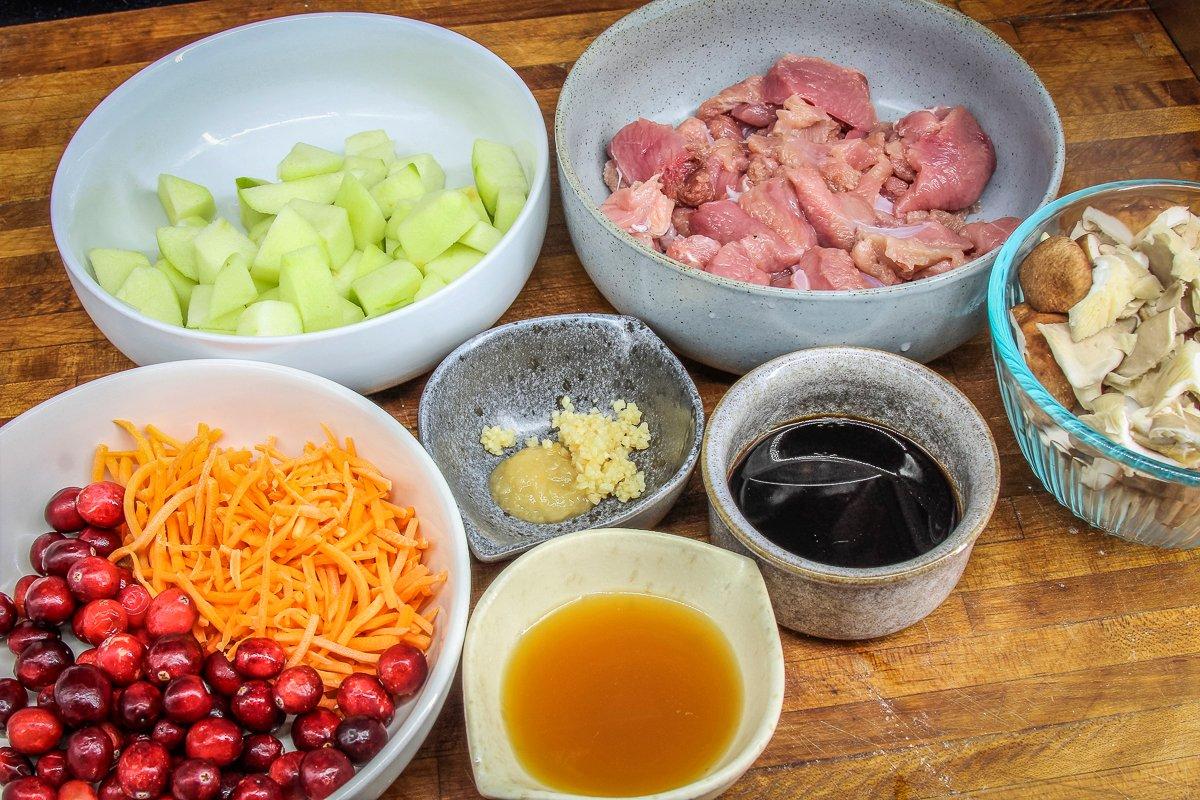 Dump out any accumulated moisture left in the wok after the turkey. Add the remaining tablespoon of peanut oil. Add the carrots and stir for 1 to 2 minutes before adding the mushrooms. Continue cooking another 1 to 2 minutes until the mushrooms start to soften.
Add the apples and cranberries. Cook for another minute or two, leaving a bit of crunch in the apples. Reduce the heat and add the garlic and ginger. Stir well to combine.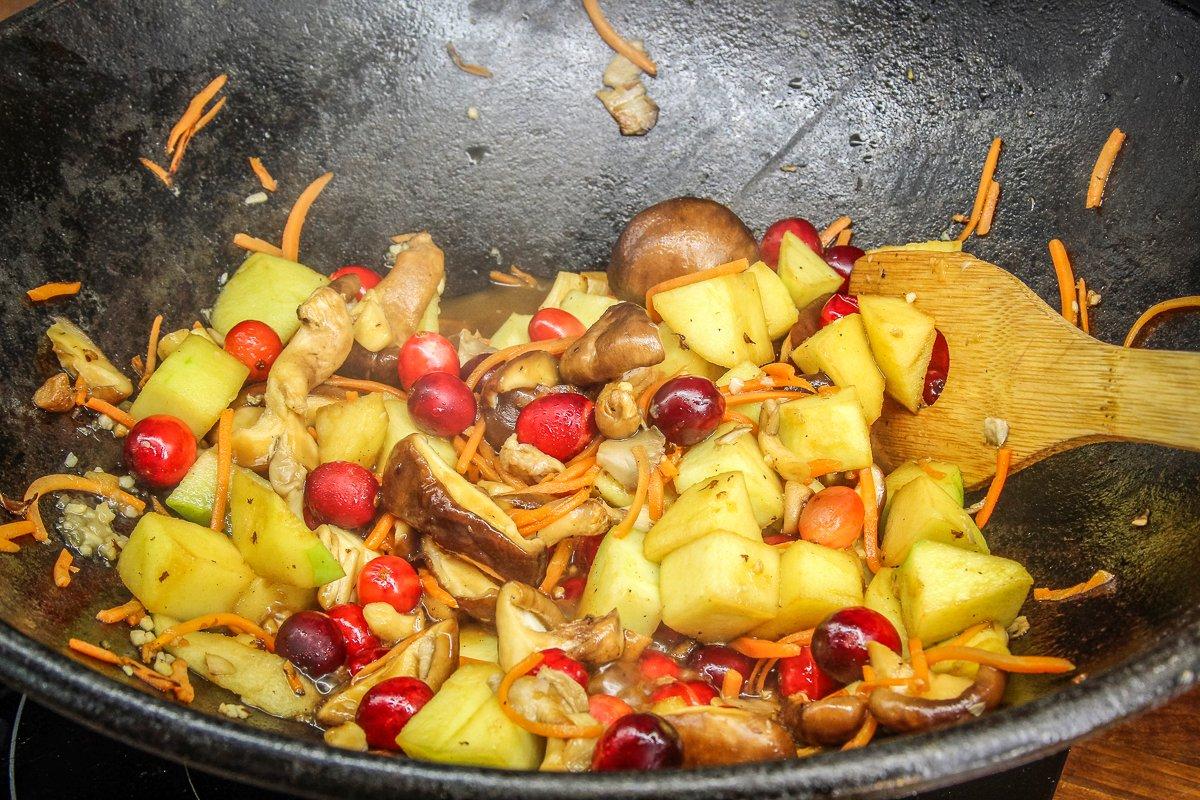 Return the turkey to the wok. Pour in the apple cider and soy sauce. Give the cornstarch a quick stir in the cold water and add it to the wok. Turn the heat back up and bring the mixture to a simmer until the sauce thickens, about 3 to 4 minutes.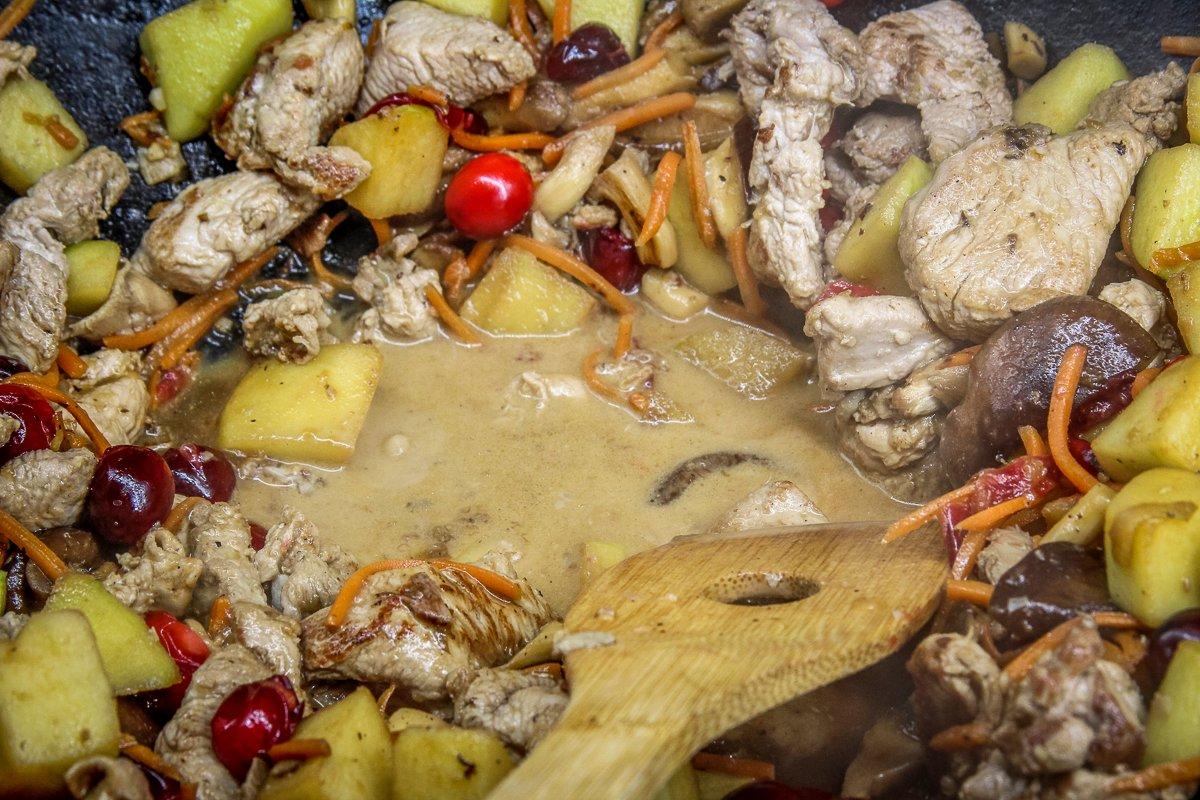 Serve the stir-fry over rice or noodles for a complete meal.