What Rut Activity Are You Seeing?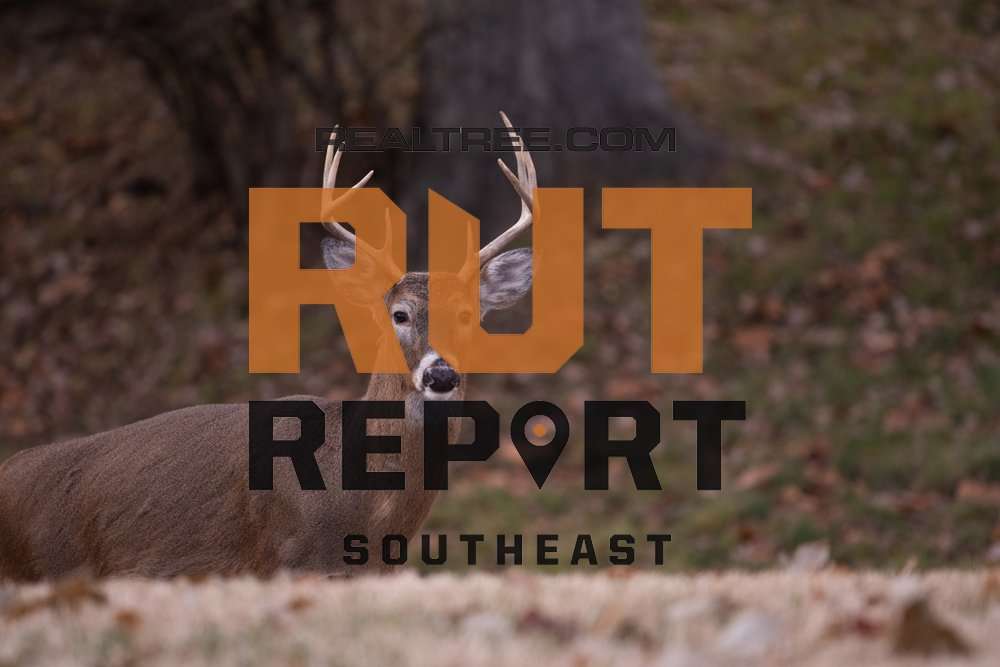 The forecast is pretty good for the next week. For the most part, temperatures will be dipping up and down almost daily — especially in the northern half of the region where highs will range from the 20s to the 40s and lows will vary from single digits to 30 degrees. That said, most of those states are closed now. In the Deep South, we're looking at highs in the 50s and 60s and lows ranging from the 20s to the 30s.
Deer season is now closed — and has been for a few weeks for some hunters — in Kentucky, Tennessee, North Carolina (excluding the urban archery season that runs January 12 to February 17), South Carolina, Florida (excluding Zone B and D) and Georgia (except select counties open for archery until January 31).
Where seasons are still open in North Carolina, Georgia and Arkansas, it's certainly the late season. Focus on bed-to-feed-based patterns and hunt secluded and overlooked areas that have received less pressure throughout the season.
As for states with rut activity, in Florida, there's some action around the central part of the state that should last until the end of February (Zone B counties). We're also seeing slight rutting activity in the panhandle. Those who hunt in and around Gadsden, Leon, Wakulla, Liberty, Franklin, Jackson, Calhoun, Gulf, Bay, Washington and Holmes still have a few estrus does, but things have really slowed down and will ultimately wrap up within the next week.
In Alabama, the best action is coming from the western border counties, but predominately the southern half of the state. Chasing and breeding activity have been occurring in: Madison, Limestone, Lauderdale, Colbert, Franklin, Marion, Lamar, Mobile, Washington, Choctaw, Sumter, Marengo, Clarke, Perry, Dallas, Wilcox, Lowndes, Autauga, Chilton, Coosa, Elmore, Tallapoosa, Chambers, Lee, Macon, Bullock, Barbour, Coffee, Covington and Dale. That said, things will be concluding there soon. We're really seeing an uptick in activity in Montgomery, Pike, Crenshaw, Butler, Conecuh, Monroe, Escambia and Baldwin Counties. By next week, it should be wide open in that cluster of counties.
In Mississippi, the best counties last week were: Wayne, Jones, Forrest, Lamar, Perry, Pearl River, Stone, Hancock and Harrison counties. This week the rut seems to have dwindled down to really only encompass a six-county area, including: Greene, Perry, Stone, George, Harrison and Jackson counties. Expect rut activity there through the first week of February.
For those in Louisiana, the rut is finally over for about 95 percent of the state. Last week we mentioned those who especially hunt in and around: West Feliciana, Pointe Coupee, Iberville, Assumption, Ascension, Tangipahoa, St. Helena and Washington Parishes as seeing the best action. Things have shifted a little, and there are six pockets of last-minute rut activity that cover small portions of Avoyelles, West Feliciana, Pointe Coupee, Iberville, Ascension, Tangipahoa, St. Helena, St. Tammany and Washington Parishes. And quite frankly, it's possible that at least some rut activity could last there until the middle or end of February.
Don't Miss: 20 Deer Hunting Lies Your Granddaddy Told You
Photo Credit: Shutterstock / Tony Campbell
Are you a deer hunter wanting to learn how to accomplish your goals? Check out our stories, videos and hard-hitting how-to's on deer hunting.
Day Activity

Rubbing

Scraping

Fighting

Seeking

Chasing

Breeding