Duck hunters can again bring harvested birds across the Canadian border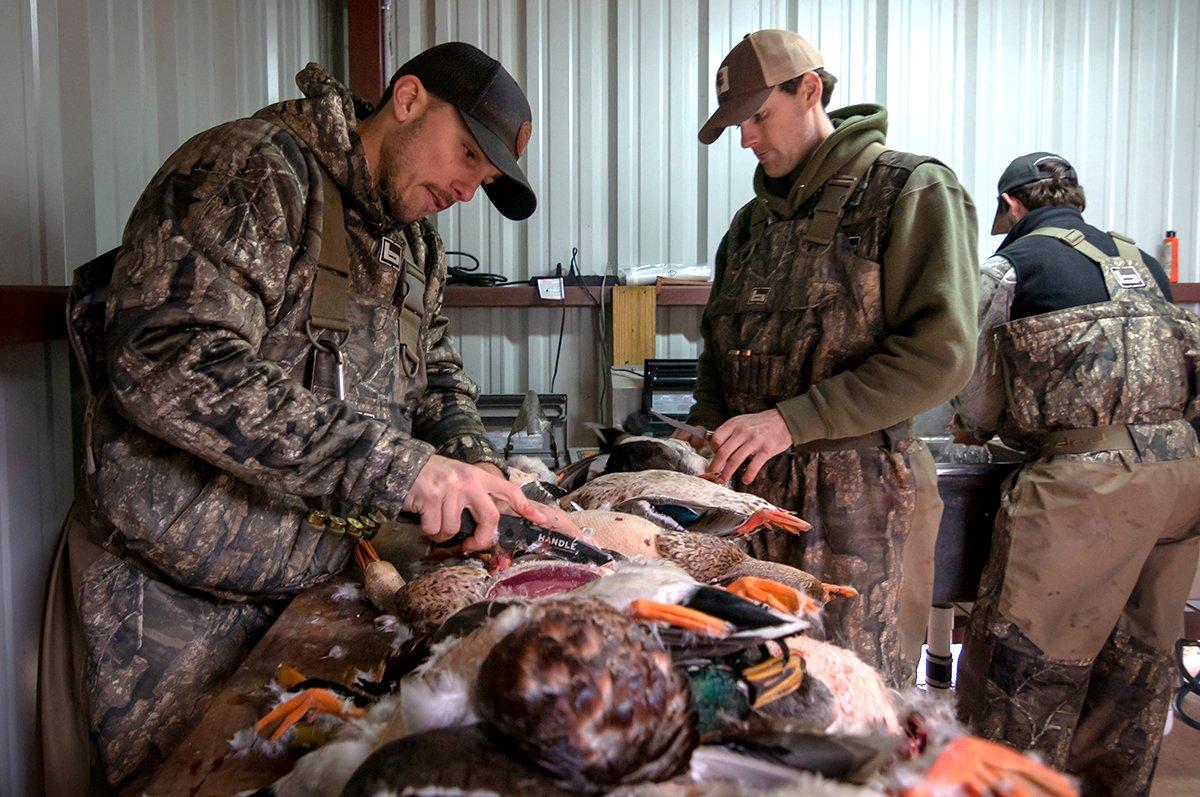 Traveling waterfowlers rejoice: The U.S. Department of Agriculture's Animal and Plant Health Inspection Service has reversed a recent decision that effectively banned hunters from bringing duck and goose meat from Canada into the United States.
On Sept. 12, the agency announced new provisions allowing the importation of hunter-harvested game birds from Canada. Several groups, including Delta Waterfowl and the Congressional Sportsmen's Foundation, lobbied to have the rule changed.
This is great news for American waterfowl hunters already in Canada and for those with plans to hunt there this season, John Devney, Delta Waterfowl's chief policy officer, said in a press release. We sincerely thank APHIS for reconsidering the restrictions and for doing it so quickly. It definitely puts optimism back into the hearts of hunters looking forward to hunting ducks and geese in Canada this fall following what promises to have been an outstanding summer of duck production.
Game birds from Canada must meet several conditions to be imported: The viscera, head, neck, feet, skin and one wing must be removed. One wing must remain attached for species identification. Carcasses must be rinsed in fresh, clean, potable water before packaging and must not have evidence of contamination with dirt, blood or other contaminants. They must be imported in leak-proof plastic packaging and stored in a leak-proof cooler or container. The agency also recommends that boots and equipment used to process carcasses should be clean and free of dirt, blood, tissue and other contaminants. Hunters cannot import cooked, cured meat and meat products, such as sausage or jerky, because such items do not meet the U.S. Fish and Wildlife Service's requirements for identifying the species.
This much-appreciated reversal from APHIS in no way downplays the serious issues of highly pathogenic avian influenza, Devney said in the release. Law-abiding ethical hunters will follow these restrictions carefully and completely and properly present birds for proper inspection at the border.
APHIS announced the ban Sept. 2, a day after waterfowl seasons opened in many Canadian provinces. The recent avian influenza outbreak swept through North American bird populations during Spring 2022. It has been detected in wild birds in more than 40 states and 10 provinces, forcing the destruction of tens of millions of domestic poultry and killing unknown numbers of wild waterfowl and raptors, including almost 1,500 endangered Caspian terns in Wisconsin. This strain of avian influenza, believed to have been brought to the United States by migratory birds, appears to be especially devastating on wild birds, including waterfowl. Biologists say it poses little risk to humans.
(Don't Miss: Spring Duck Numbers Down, But Optimism Reigns)

Click here for more Realtree waterfowl hunting content. And check us out on Facebook.