Hunters scouting and and working hard to find success
Date: Jan. 6
Location: southern portions of the Central Flyway
Major Weather Trends
December was bookended by blizzards in northern portions of the Central Flyway. A post-Thanksgiving front buried most of the Dakotas with cold and snow, but temps rebounded throughout mid-December. The most recent blizzard just before New Year's again dumped more than a foot of snow in places across western and central parts of the Dakotas and Nebraska, essentially funneling remaining birds toward river systems where the last open water remained.
We just had a major blizzard in the western three-quarters of the state, with lots of snow and cold temps, said Mark Vrtiska, waterfowl program manager for the Nebraska Game and Parks Commission. I'm sure that has redistributed birds somewhat, but they've been in winter habitats prior to that.
Kansas' habitat conditions remain day to day because of ever-changing weather patterns that have forced birds to shift their habits, said Tom Bidrowski, migratory game-bird program manager for the Kansas Department of Wildlife, Parks and Tourism.
The atypical 2019-'20 Kansas waterfowl season continues, and things remain challenging, he said. We have had a few cold fronts come through that put waterfowl into more typical late-season behavior, but then things quickly warm up, and the patterns reset. We just can't seem to get out of this loop to have some consistent hunting.
Josh Richardson, migratory bird biologist with the Oklahoma Department of Wildlife Conservation, didn't mince words when asked how the weather has shaped the season.
So far, December has been a bust, he said. We had highs on Christmas around 70 degrees.
In Texas, temperatures in the playa region of the Panhandle and South Plains have been unseasonably mild, and the short-term forecast calls for more of the same, according to Don Kahl, Region 1 migratory game-bird specialist for Texas Parks and Wildlife.
The region was blessed with some heavy rains in spring and early fall, so we still have a lot of wet playas available that have yet to see a hard freeze to force birds to move to warmer places, he said.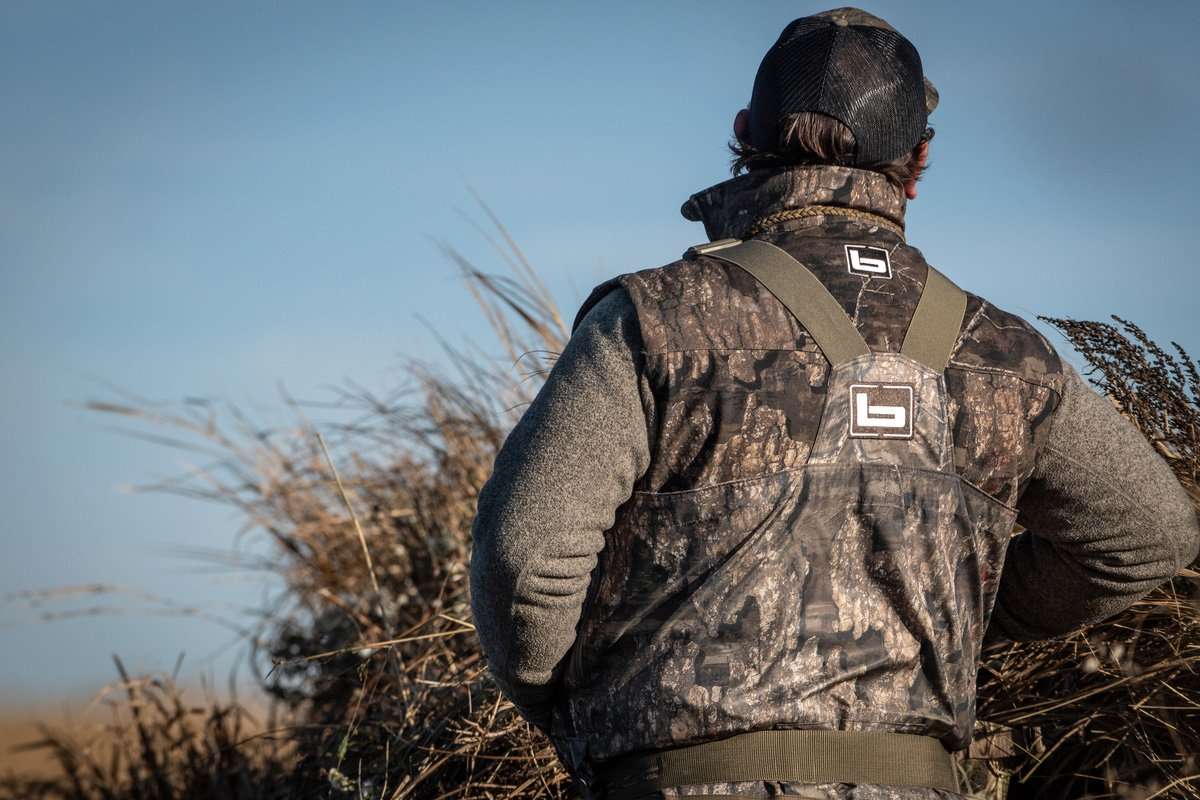 Habitat, Water Conditions and Crop Harvest
Vrtiska said mild temps in December opened up a bit of water, but most shallow-water areas remained frozen or iced over every night as duck hunters rounded out their season in eastern portions of Nebraska.
In Kansas, Bidrowski said recent rains and snow have added more water to an already saturated landscape.
This will spread birds out even a little more, as most of Kansas is still reeling from the effects of the abundant spring and summer precipitation, he said. Early January is normally when Kansas sees more severe ice conditions, and that can greatly fluctuate from being completely frozen up for a week to just a bit of skim ice in the mornings. It looks like we start the first of the year ice-free, but weather forecasts are constantly changing.
Kahl said habitat conditions remain above average in portions of Texas, with lots of open water available throughout the High Plains and Rolling Plains regions.
With water availability so widespread, waterfowl have been able to maximize use of grain crop production throughout the area, he said. All grain crops suitable for harvest have been harvested, although there are many fields of dryland milo that were left standing, as they were failed crops where farmers collected insurance. These fields have provided abundant forage for sandhill cranes and geese.
Species and Numbers
All waterfowl seasons are closed in North Dakota, but a few opportunities remain available to hardcore waterfowlers in South Dakota, where the duck season in the High Plains Zone — basically everything west of the Missouri River — doesn't close until Jan. 16. There is also an extended Canada goose hunting opportunity in Unit 2 along the Missouri River corridor through Feb. 16. As of mid-December, the South Dakota Game, Fish and Parks Department estimated that more than 30,000 honkers and 30,000 mallards were holed up along the Missouri River, and it's likely those birds will stay put for the long haul.
Similarly, Vrtiska doesn't believe Nebraska will see another push of birds from the north as the state winds down its waterfowl seasons.
The birds that are here — mainly mallards and Canada geese — are the ones that are going to be here until the end of season, he said. I do not expect any major influxes of birds.
Vrtiska said duck season is closed for a big chunk of the state, with the exception of the High Plains zone in western Nebraska, which is open from Jan. 6 through 27. Also, goose seasons remain open in the North-Central Unit until Jan. 18, and they'll be open until Feb. 9 in the Panhandle, Platte River, Niobrara and East units.
In Kansas, Bidrowski said mallards, as expected, are the predominant species right now.
There are still some numbers of green-winged teal, gadwall, shovelers and northern pintails around, he said. Also, there are a fair number of late-season divers — mostly goldeneyes on the reservoirs.
The Kansas Early Duck Hunting Zone just closed for the year, and it might have been one of the lowest duck harvests in recent times, Bidrowski said.
The High Plains and Late Zone just completed their first segment, and things can change during the split, he said. Many hunters are already trying to anticipate what late January might bring. The Southeast Zone has been the one bright spot in the state this year.
Bidrowski said Canada goose numbers are picking up, and good numbers of light geese and white-fronted geese can still be found across the state. January and February are typically big harvest months for geese in Kansas, he said.
Kahl said duck numbers are mostly high in Texas, but with wet conditions, the birds are also spread out, and hunting has been difficult.
There is a wide array of birds, with mallards, northern pintails, green-winged teal, northern shovelers, wigeon and gadwall found throughout the Rolling and High Plains, he said. There is also a large number of ringnecks that can be found on stock ponds in the Rolling Plains. In the playa region (High Plains), sandhill cranes and Canada geese can be found in abundance, and there also appears to be an above-average number of snow and white-fronted geese.
Hunting Reports/Advice/Hotspots
Heading into 2020, the consensus from all reports was that there was little movement across most of the flyway. Mild temps from Kansas south, combined with plenty of open water and food, meant most birds are content to stay where they're at, making them wary and weary — a bad combo — of local hunting pressure.
Hunters are going to have to do their homework not only in scouting but also in hunting tactics, Bidrowski said. Hunting conditions are not only changing from day to day, but also what works or doesn't work can change a couple of times in the same day.
To get the latest on waterfowl numbers, habitat conditions, hunter success and other important notices, Bidrowski said Kansas hunters should visit ksoutdoors.com/Hunting/Migratory-Birds/Waterfowl-Reports.
KDWPT will be conducting its portion of the national Midwinter Waterfowl Survey Jan. 2 through 10, he said. The MWS aids in the annual determination of distribution and relative abundance of waterfowl wintering on the continent and Kansas. Results of the survey will be posted on KDWPT website.
Richardson echoed that, saying Oklahoma hunters have their work cut out for them if they want to find success before season's end.
Birds have plenty of water and are getting plenty wise, he said. Find them, hunt them and then expect to have to go find them again, because they won't stick around much with any pressure.
Click here for more Realtree waterfowl hunting content. And check us out on Facebook.