Don't play fair this season with pressured greenheads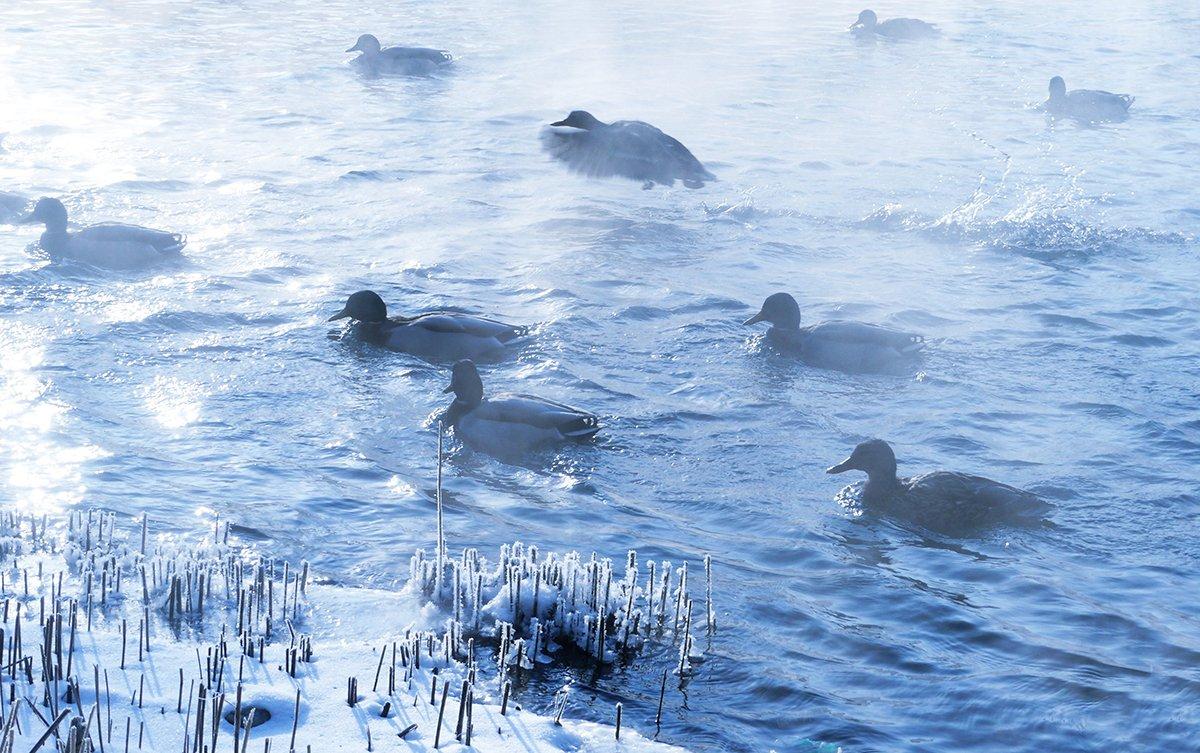 Our lust for mallards never subsides.
We pursue them from the warm opening bell of the season until the bitter, frozen end of the campaign, from the prairies of Alberta to the bayous of Louisiana and all flyway points between. Along the journey, greenheads often avoid and frustrate us. We celebrate days when drakes fill our straps and lament long stretches when mallards seem like specks in the stratosphere or ghosts in the timber.
They're smart, spooky and adaptable, and they don't follow the playbook. This season, toss that book out the window, and get down and dirty for greenheads. These sneaky tactics will help.
Take it to Them
Pressured mallards often roost on large bodies of water but spend much of the day at small, hidden spots, including creeks, ditches and small rivers. Jump-shooting these places — especially those near refuges or large wildlife areas — can be productive.
Creeks and small rivers are tailor-made for ambush expeditions. Their winding courses and streamside vegetation let you slip unseen around bends and backwater sloughs where ducks loaf and feed. Floating a canoe with a partner often works best. Park a vehicle at an exit point, and then unload the canoe a mile or two upstream. Then, one hunter can shoot while the other paddles and steers the canoe silently along the stream. Pay special attention to overhanging trees, vegetation-covered islands, and flats and shorelines near bends. You'll probably shoot some wood ducks on mallard floats, too, adding color and variety to the day.
Ditches can be more difficult to jump-shoot, as they're typically straight and allow ducks good visibility. Often, it's best to sneak to the water using the bank for cover and then glass up and down the ditch for loafing ducks. Then, you can circle back and go straight at the birds, again using the bank for cover.
Hunt Non-Potholes
Ever try to locate a pothole where you saw mallards land but find nothing but vegetation or other cover? Mallards don't need to land in large or well-defined areas of open water. In fact, hard-hunted birds often find refuge in tiny wet areas such as cattail bogs, bulrush flats, wild rice beds or similar spots. They can easily navigate through shallow water in thick cover — places that thwart humans and slow dogs — while remaining hidden.
You'll burn some elbow grease to hunt such spots. Usually, you must use marsh skis or a light skiff to access thick-cover areas and then jump-shoot mallards or pass-shoot them as they swing by. Marsh-skiers used to fare well at a hard-hunted lake I frequented in eastern Wisconsin. They'd jump-shoot their way into hidden spots, set out two or three decoys during the last hour of light and then hoof back in the dark. Their hard-working dogs followed, jumping from bog to bog or churning through thick mud and water. Usually, hunters and dogs were exhausted after those outings, but they consistently shot more ducks than conventional decoy hunters.
Ice Makes Right
Bitter cold and ice prompt many ducks to migrate, but those conditions concentrate mallards. In fact, mallards, geese, goldeneyes and black ducks often refuse to seek warmer climes while they still have abundant food and some open water available.
Typically, mallards will roost in large open areas, such as windswept lakes and large rivers, and then feed in grain fields and loaf in smaller areas of open water, such as springs, spring-fed creeks or similar spots. Field-hunting is the best way to target these birds, but if you can't get access to the X, hunt those small open-water areas.
My favorite late-season mallard spot is a public wildlife area with a series of springs not 100 yards from a major highway. During freeze-up, mallards pile out of a nearby river and hit these springs to feed and loaf undisturbed. I set up nearby in the dark on a frozen bog and wait for them to arrive. Afterward, I usually visit a swift-flowing trout stream that rarely freezes. The creek is about a mile from a large urban waterfowl refuge, and birds love to hang out there during frigid weather.
Here's another great dirty trick: Use a trolling motor or one of the commercial ice-busting machines available nowadays to keep water open at your hunting spot. Trust me, mallards will find the water. Friends and I have even used sledgehammers and garden tools to break ice and create small open potholes on otherwise frozen lakes, and mallards started visiting almost immediately after we finished.
Mallard Moxie
Take greenheads any legal, ethical way you can this season. Shoot them over decoys. Hunt them in cornfields. Scout green timber for hidden holes. But if mallards get tough — and they will — don't be afraid to shake things up and use unconventional tactics to fill straps.
Mallards are always trophies, after all, whether you shoot them in classic fashion at an Arkansas rice field or jump them from a tiny spot where hunters rarely tread.
Click here for more Realtree waterfowl hunting content. And check us out on Facebook.