Hunters report good early action in Nevada and the Idaho youth season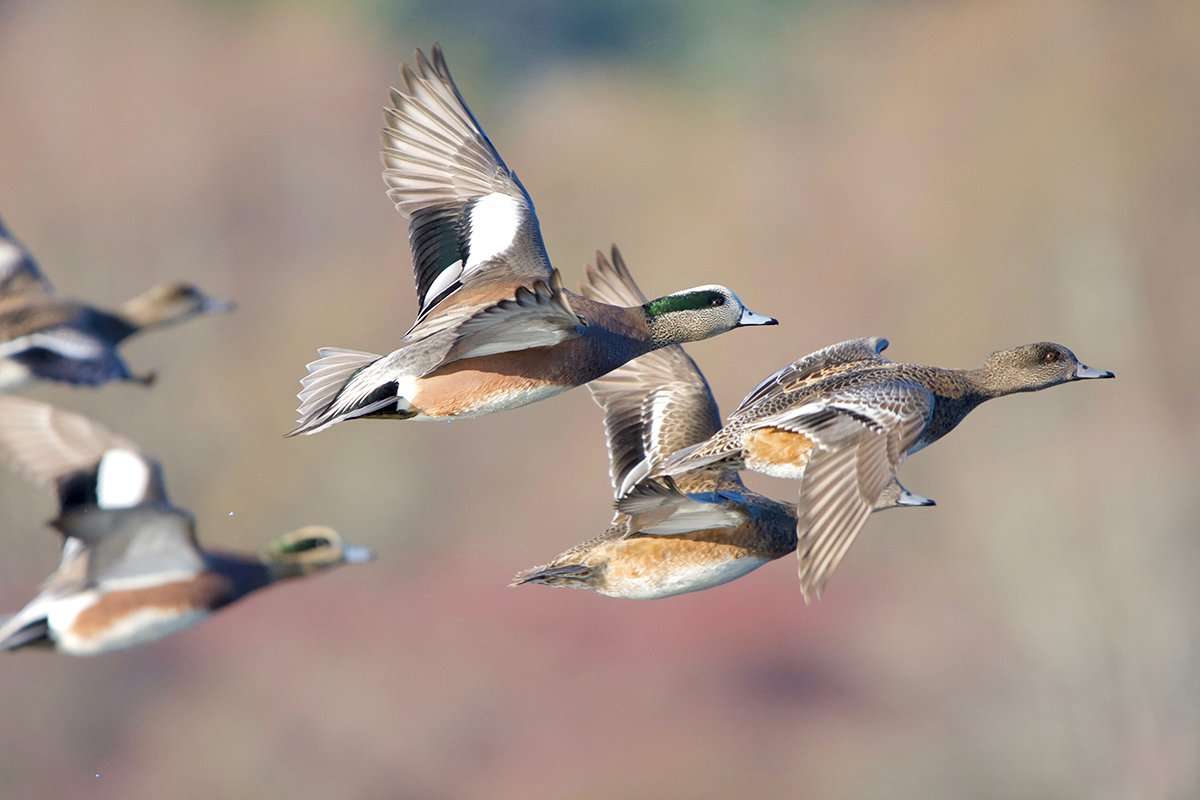 What's the word in the Pacific Flyway for the 2022-'23 waterfowl season? The western United States is dry and has been for some time. It's not a good situation for ducks or duck hunters.
Or is it?
Kyle Spragens, waterfowl section manager for the Washington Department of Fish and Wildlife, said not all is doom and gloom for Pacific Flyway waterfowlers — that is, for those hunting west of the Cascades. He said that although mallard production was down throughout much of the traditional Canadian nesting region, conditions and production in Alaska was noticeably better than in years past.
While our southern counts aren't great, the counts that came from Alaska were really high, he said.
Spragens added that really high meant about 614,000 Alaskan mallards, a significant increase from the long-term average, which is something like 387,000 in that area (of Alaska).
Spragens also said that although West Coast wigeon looked positive, up almost 200,000 from the long-term average of 558,000, other species — such as gadwall, northern shovelers and, surprisingly, green-winged teal — weren't doing so well, with numbers in decline.
What people need to remember is that for certain species, what we experienced in 2015 for mallards, gadwall, green-winged teal and northern shovelers, those 2015 peaks were historic peaks, he said. We've never recorded (numbers like those) for those species. And now for most of them, we're closer to the long-term average. These are relatively normal numbers, or the numbers we've seen since initiating these surveys in 1955.
We could see a shift in what's available for folks to harvest in some areas, he said.
Spragens' counterpart Brandon Reishus, of the Oregon Department of Fish and Wildlife, had this to say about the upcoming season.
I'd say we're looking at a similar season in '22 as we had in '21, with the potential to be better for some, he said. Last year, it was really dry in that southeastern and south-central portion of Oregon. This year is really dry, too, but we have noted at places like Summer Lake and other areas where we do our waterfowl banding (that) production appears to have been a lot better than it was in 2021. The habitats remain those scattered postage stamps across the landscape due to the drought, but at least where that habitat exists, production seems to have been better.
(Don't Miss: Is Competition Ruining Your Duck Hunting?)
Bill Ayers, founder and owner of Slayer Calls, in Eagle, Idaho, said Idaho's general season doesn't open until Oct. 19, but his nephew and a friend were out during the state's youth waterfowl opener a couple of weeks ago and killed 14 birds in about an hour. That occurred at a recently cut cornfield adjacent to a flooded alfalfa field in the southwestern corner of the state. Another group of young hunters, he said, combined for 72 birds during the youth season.
We had a late spring, he said, which made for good habitat conditions (when the birds needed it most). And we seemed to have a pretty decent local hatch. I have a pond in front of the house, and there are plenty of mallards on it. But we won't see much in the way of wigeon until early November.
High temperatures have been a bugaboo for hunters to this point, regardless of whether their quarry wears feathers or fur.
When Red Deer, Alberta, gets cold and freezes, that's when we see our first push of birds, he said.
Titus Headings, of Mid-Valley Mercenaries, from Atwater, California, is a professional helicopter pilot and maintains an active and well-respected YouTube channel covering pretty much everything 'fowl.
My brother and I hunted California's Northeast Zone (Lassen County) a week ago, he said. And while the places we hunted had better water than (they did) in 2021, there were still a lot of empty ponds. I'd put it at about 60 percent. As for the local reservoirs, they were bone dry. Bone. Dry.
They took a mixed bag the first day, including mallards, wigeon and greenwings, but the pair drew a blank on Day 2.
Headings reminded hunters that many California refuges offering waterfowl hunting are opening on a delayed schedule, or, as with Tule Lake and Lower Klamath national wildlife refuges, are closed for the 2022-'23 season because of drought and poor or nonexistent habitat conditions.
Travis Lyle, a pro-staffer with Banded Holdings in Fernley, Nevada, said Nevada's opener this past weekend was warm and windless. Lyle and his 12-year-old son, Travis Jr., hunted the now state-owned Carson Lake and Pasture WMA near Fallon.
There's a huge algae bloom right now, he said, and it's pushed the birds (basically) off the shorelines and way out into the middle. There were also masses of people. It was pretty chaotic, with about 90 percent of those people doing something stupid.
On a positive note, the father and son saw a lot of mallards, teal and spoonies, along with good numbers of snows, specklebellies and Canadas. A dramatic weather change coming the weekend of Oct. 22 will usher in much cooler temperatures, and, Lyle hopes, fresh birds from the north.
The high point of the day occurred when Travis Jr. killed his first solo — no question about who killed it — band, which was worn by a fine hen mallard.
We'd volleyed a bunch of snows a while back and killed a band and gave it to Travis, but he was the only one to shoot at this one, Lyle said.
The first week of October saw a good migration of sandhill cranes and white-fronted geese through Washington and onto points south. On Oct. 10, I watched a big push of little geese — cacklers and lessers — move south along the coast. That continues, though numbers have fallen off slightly.
Like many places throughout the West, southwestern Washington is short on rainfall and water, which means that where you have water — sloughs , tidal marshes, the Columbia River, or bigger reservoirs and impoundments — you'll have ducks. Maybe not a ton of 'fowl, though our local duck and goose hatch appears to have been average, if not slightly above average.
I hunted off the Lower Columbia Oct. 15 with a father-and-son duo, targeting Canadas and taking what ducks that passed by. We finished with four cacklers, one Aleutian and a green-winged teal. We didn't see many birds — ducks or geese — throughout the morning, partially because of the 85-degree temperatures. We heard quite a bit of shooting from the Oregon side of the Columbia (Lewis and Clark National Wildlife Refuge) and a bit from our bay, but nothing out of the ordinary. There's a weather change coming later this week (Oct. 21 and 22), with a predicted 30-degree mercury drop and some much-needed moisture.
(Don't Miss: Five Fixes for Stale Ducks)
Click here for more Realtree waterfowl hunting content. And check us out on Facebook.