Long-distance shooting with a smoke pole isn't easy, but this Small Town Hunting cohort got it done last deer season
Rack Report Details
Buck:
174 inches (green gross score)
Time of Year:
Dec. 6, 2020
Place:
Southeastern Iowa (Fauntain Outfitting)
Weapon:
CVA Paramount muzzleloader Muzzleloader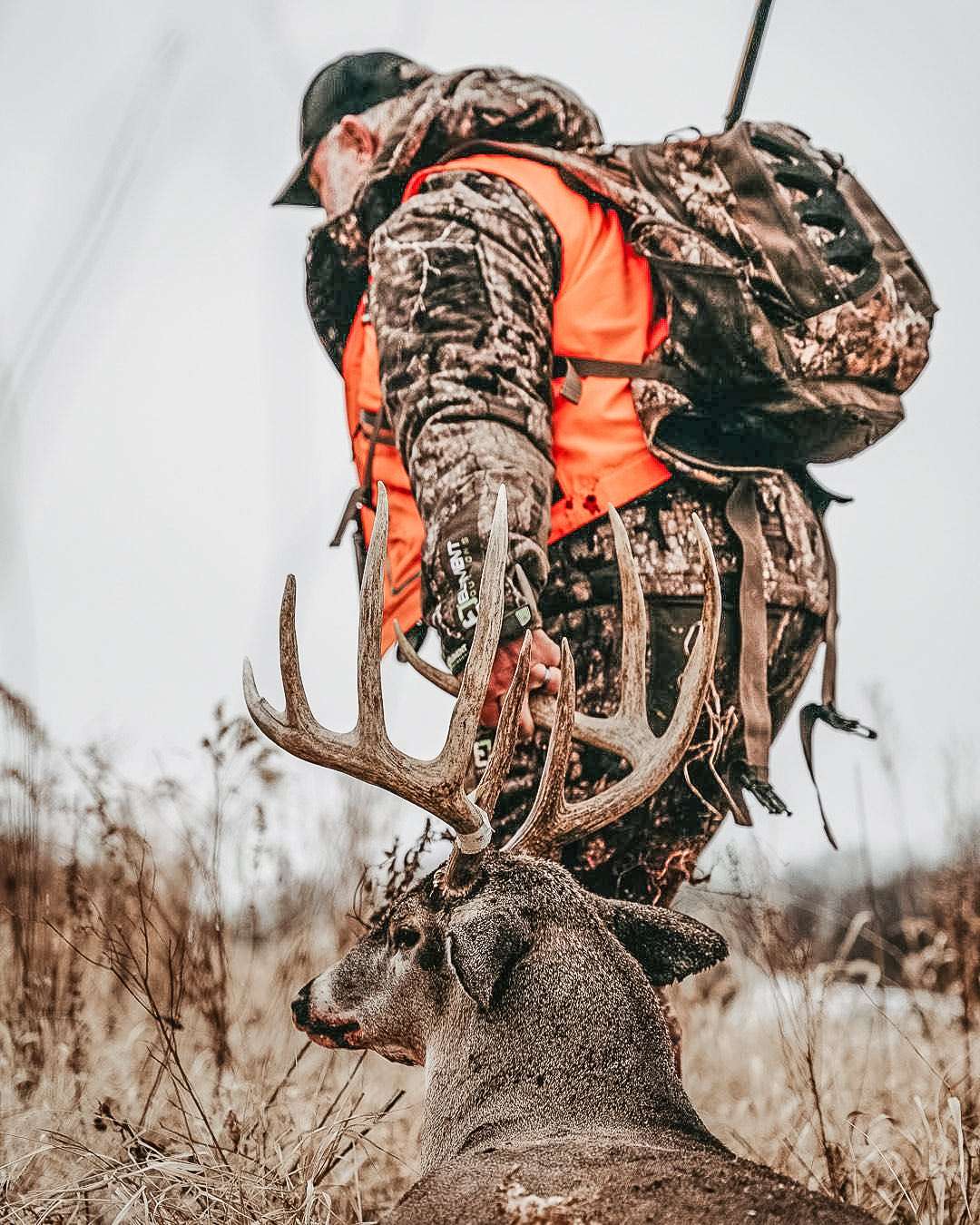 Keith Burgess had been practicing with his new muzzleloader. The co-host of Small Town Hunting planned to take the gun, a .45-caliber CVA Paramount, to Iowa and hopefully tag a big buck during the late season. I shot the muzzleloader out to 380 yards just to get comfortable with it at that distance, Burgess says. That's just unheard of with a muzzleloader in our part of the woods.
Burgess has been hunting with Fauntain Outfitting for 20 years, and he loves the late season. The key is food, he says. If you don't have food, you don't have the deer.
(Don't Miss: Iowa Muzzleloader Buck has "Ground Growage")
That's true, and the property he hunted had it, with both standing corn and Backwoods Attraction food plots. Best of all? It even had a giant 5 1/2-year-old typical buck. Burgess spotted the deer the first day of the season but didn't get a shot.
He came out of the corn about 300 yards away chasing a doe, Burgess says. We saw him for about 10 seconds.
They went back to camp and showed the footage of the big 10-pointer to Cody Kelley, who'd just killed a 163-inch deer.
Man, you have to get in there on that deer, Kelley said.
Everyone but Burgess rested well that night. Thoughts of the giant kept him awake for a while.
Finally, the second day of the hunt arrived. Burgess went back to a box stand and passed on several good bucks in hopes of seeing that 10-point typical giant again. It wasn't easy watching two different 150-inch deer walk by, but it was for the greater good.
Around 11:15 a.m., Burgess and his cameraman, Jason Heathcoe, climbed down out of the elevated box blind. The wind was forecast to switch, but it didn't. They grabbed a quick lunch and promptly returned to the same spot around noon. The afternoon hunt was warmer than ideal, but the deer were moving well.
Glassing for the giant, Burgess scanned the standing cornfield in front of the blind. Part of it was already down, and deer were definitely flocking to it. Deer were also spending time in the WRP (Wetlands Reserve Program) land to the left, as well as the finger ridge coming out of it. The big timber and open hardwoods to the right was of interest, too.
(Don't Miss: A 26-Point Buck with a Lever-Action Rifle)
After an hour or so, young bucks, does, and fawns started filtering through. A big buck followed suit, and Burgess almost pulled the trigger. He second-guessed the decision but still held out hope the big typical 10 would return.
While he contemplated whether to shoot, the bigger buck he was hoping to see walked into view. It was over 300 yards away, but it was feeding toward them.
A few minutes later, about 4 o'clock, all of the deer started feeding away. It was then or never. Burgess asked Heathcoe if the video looked good, and Heathcoe said that it did. Burgess got a steady rest, and prepared to shoot. He held the reticle on the buck's shoulder for 90 seconds, without moving it.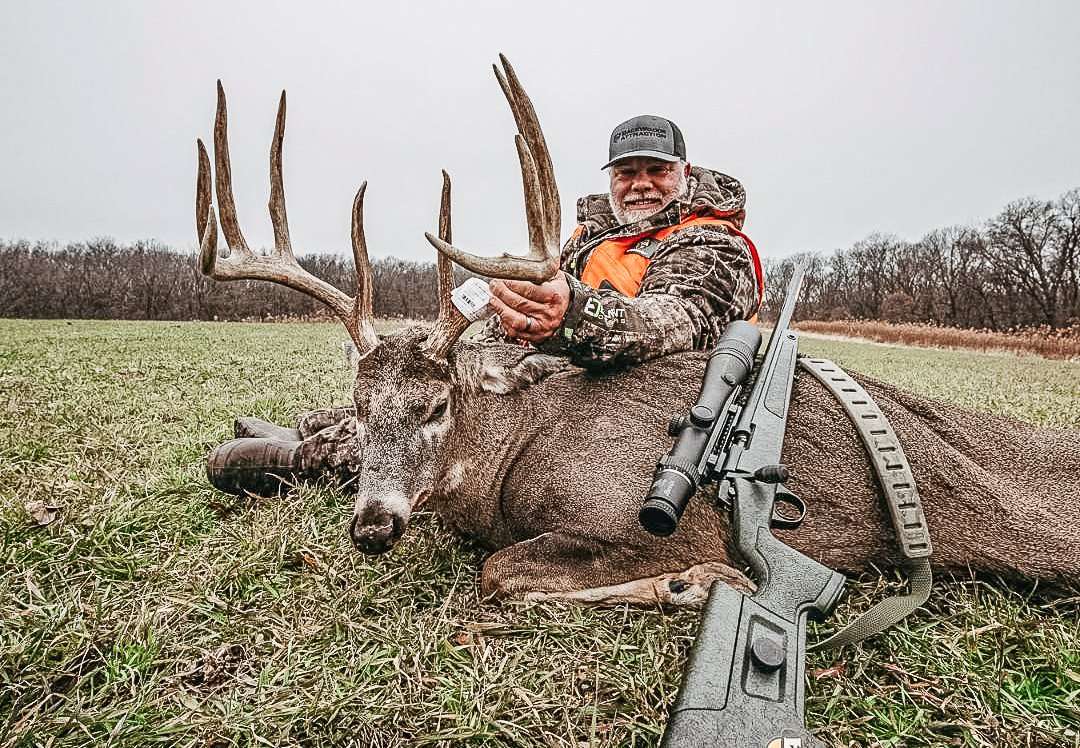 He switched off the safety, then resettled on the vitals. After he carefully inhaled and exhaled several times, the gun sounded, and smoke rolled. The buck hit the ground.
They immediately got down and walked over to the deer — Burgess' best Iowa whitetail ever.
I still didn't realize how big he was, Burgess says. I knew he was a good deer. But I never thought he was as big as he was. But the closer I got to him, the bigger he got. It was unreal. It's what you go to Iowa to hunt.
His late-season Midwestern monster scored a whopping 174 inches.
(Don't Miss: Giant Typical Buck Is One of 2020's Biggest Whitetails)