Looking ahead in the off-season, with hopes for a new season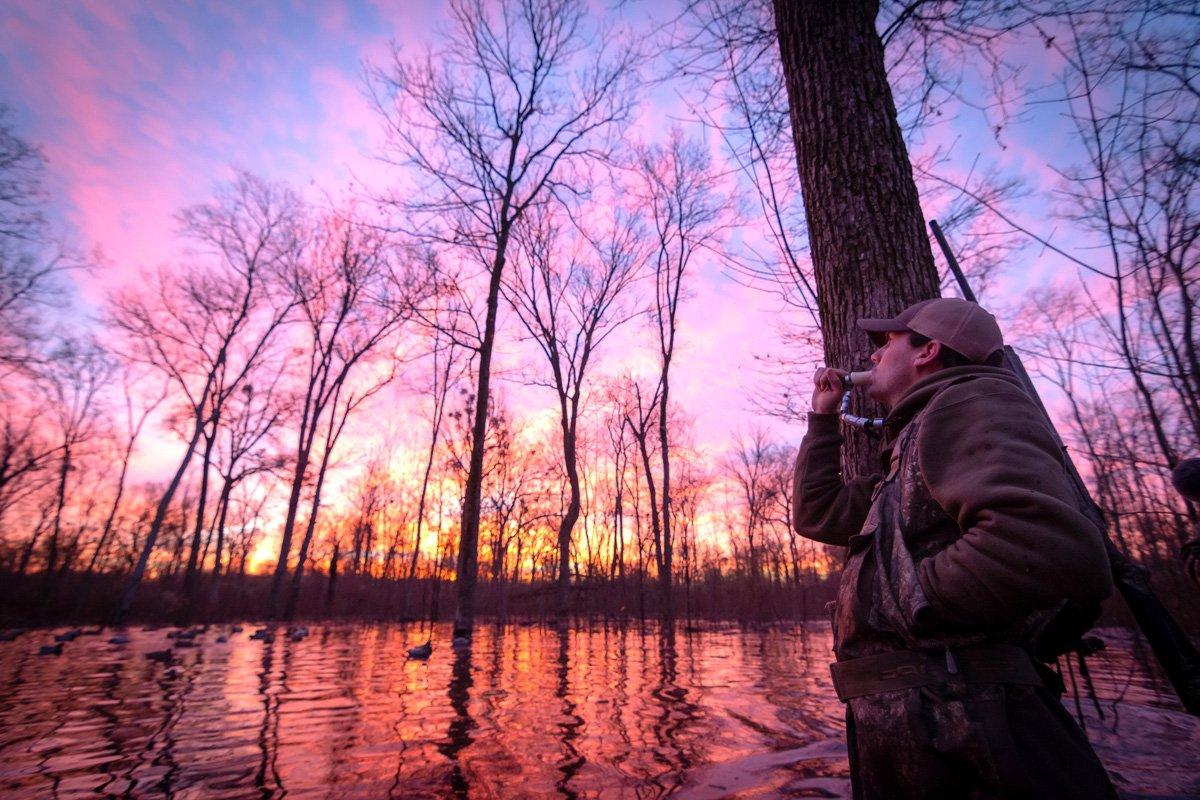 A new year is upon us, bringing fresh hope and the promise of better days. And as many duck hunters finish their campaigns and slip into the off-season, I think it's fitting to reflect on another year and look forward to the next one. Here's what I'm wishing for in the 2020 season.
1. To spring awake at 3 a.m. and be genuinely excited about the day.
2. To toss my dad's hand-carved decoys in one more Dakota slough.
3. To hang out with the friends I only see during duck season.
4. To hear that first distant murmur of geese on an early September morning, heralding the start of another autumn.
5. To chat with my Northern friends and hear those long-awaited words: They're coming.
6. To later chat with my Southern friends and utter those words: They're coming.
7. To visit familiar haunts, but continue to explore new and challenging spots.
8. To find snacks in the boat before the mice do.
9. To paddle along a wood duck stream and avoid sounding like a charging infantry brigade.
10. To dig through my blind bags, shake my head at the junk therein and then stuff it back anyway.
11. To appreciate every hen bluewing or shoveler as much as I do a bull pintail or drake black duck.
12. To watch the sky fill with canvasbacks along the Mississippi River bluffs. I don't even have to shoot one (though that's always welcome). Just seeing them lets me know everything's OK.
13. To see a youngster crack a big smile after a great duck hunt, letting me know the sport's future is bright and reminding me of the innocent joy I felt decades ago.
14. To spot damaged decoys before one of my plastic blocks submerges like a torpedo-stricken U-boat.
15. To at least fall feet-first when I go waist-deep in a creek.
16. To find leaks in the crotch of my waders before going chest-deep in a 33-degree lake.
17. To feel my fingers go numb while picking up decoys and then burn as they warm, letting me know I'm alive.
18. To make the most of each shot and every hunt. Perfection is only a goal, but wasting opportunities is no fun.
19. To watch my old Lab leap like a puppy, splash into a slough with a classic water entry and swim back proudly with another bird.
20. To enjoy one more sunrise — even one. Nothing is promised. Life holds no surety. So do what you love, duck hunters, and savor the moment.
Click here for more Realtree waterfowl hunting content. And check us out on Facebook.