Duck Commander's general manager remembers a foggy morning and a special greenhead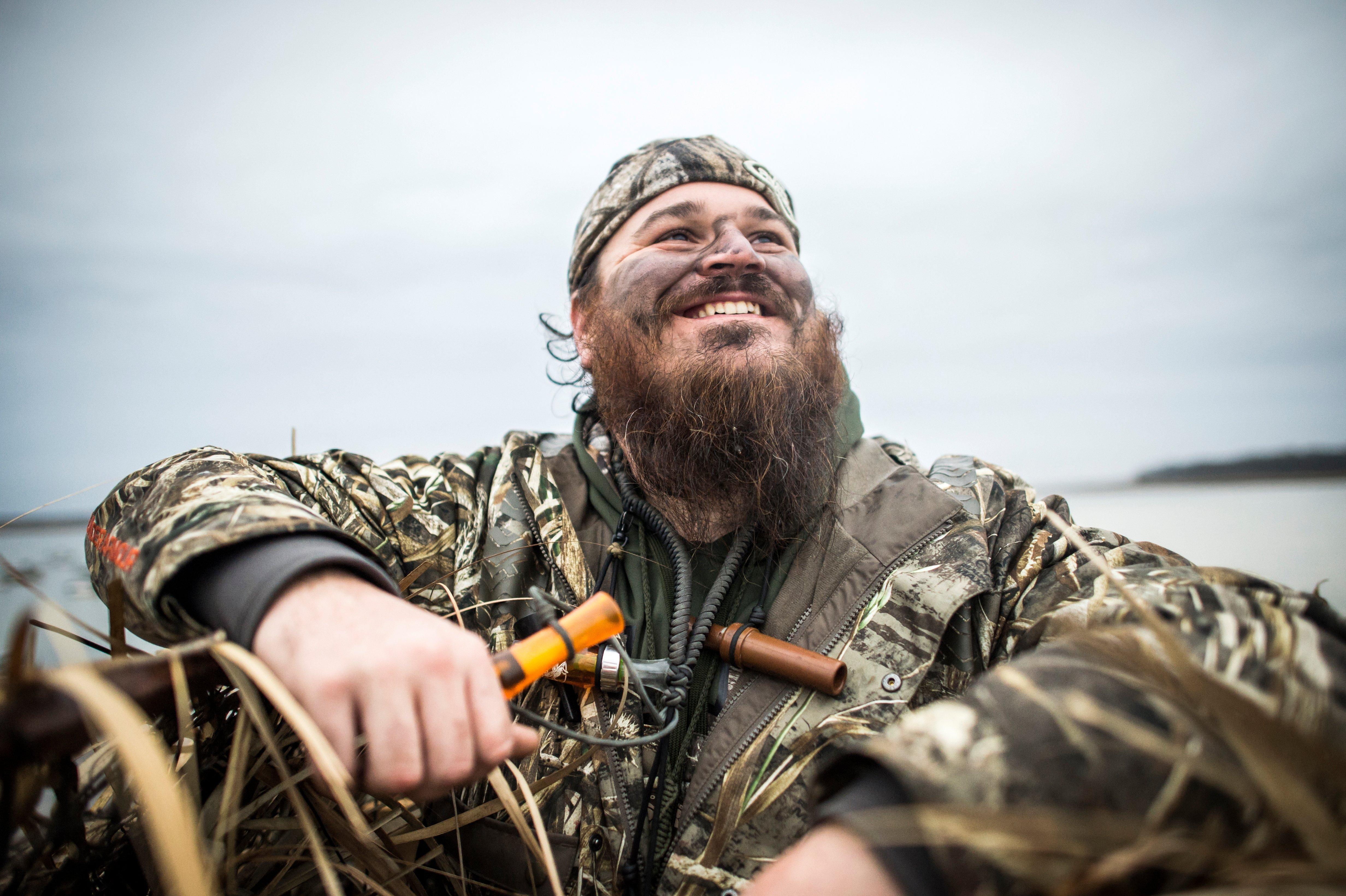 Editor's note: When you're a true devotee, waterfowling grabs part of your soul and shapes your existence. In this multi-part series, we asked three high-profile hunters when they realized they loved duck hunting and how it has changed their lives. Up first: Justin Martin, general manager of Duck Commander.
Martin vividly remembers his first duck hunt, when he was 8.
I remember big bunches of ducks in fields, and raising up and emptying my weapon, and ducks falling in every direction, and the old men saying, 'Great shot,' and handing me ducks — ha, ha, he said. I knew it was fun, and we all had a blast, but it hadn't gotten its hooks in me yet. I was raised by deer hunting grandparents who didn't duck hunt.
That changed when Martin was 11.
I was in a skid blind in Holly Ridge, Louisiana, he said. The field was right on the banks of the Boeuf River. It was a warm, foggy morning, with not much happening. Then in the fog, we heard a mallard drake looking for friends. The man with me hit his call one time, and the drake appeared out of the fog, right in front of us. I stood up and shot once, and he folded. From that moment on, I was hooked. I knew then that I had to figure out how to operate a call and learn to be a great shot with a shotgun. It was a moment that is still as real today as it was when it happened. I have been blessed and have hunted ducks lots of places and seen lots of things, but that one still stands out above the rest, and it was 23 years ago now.
Martin acknowledges that his life would be drastically different without waterfowling.
I would have never done the things I have for sure, he said. There would be no Duck Commander in my life. Odds are I would still be looking for the meaning in my life that the guys here showed me, and it was Jesus. I would most likely have never met my wife. Who knows what I would be doing? It's crazy to think that all of this was put in motion so many years ago, and I am thankful my parents supported me in my pursuit. I am thankful I had grandparents that took me hunting and fishing any time I asked.
Martin has also realized another great benefit of the waterfowling lifestyle: introducing the tradition to newcomers.
It's so much fun now to share it with my wife, who never duck hunted until she met me, he said. She has been at it for five-plus years now and has become very proficient. It is so much fun to watch her grow in it. Hopefully, one day, I will pass it on to another generation of hunters as well.
Click here for more Realtree waterfowl hunting content. And check us out on Facebook.