Multiple wild turkey subspecies roam these destinations
As changes go for the 2022 turkey seasons in these states, Texas has fewer tweaks — though specifics are important for noted locations — and Oklahoma has the most drastic, aimed at conservation measures to stabilize the trend of declining populations.
New Mexico and Arizona are different in that the challenge of scoring a Gould's turkey permit is the major focus for many, often an ongoing year-to-year effort.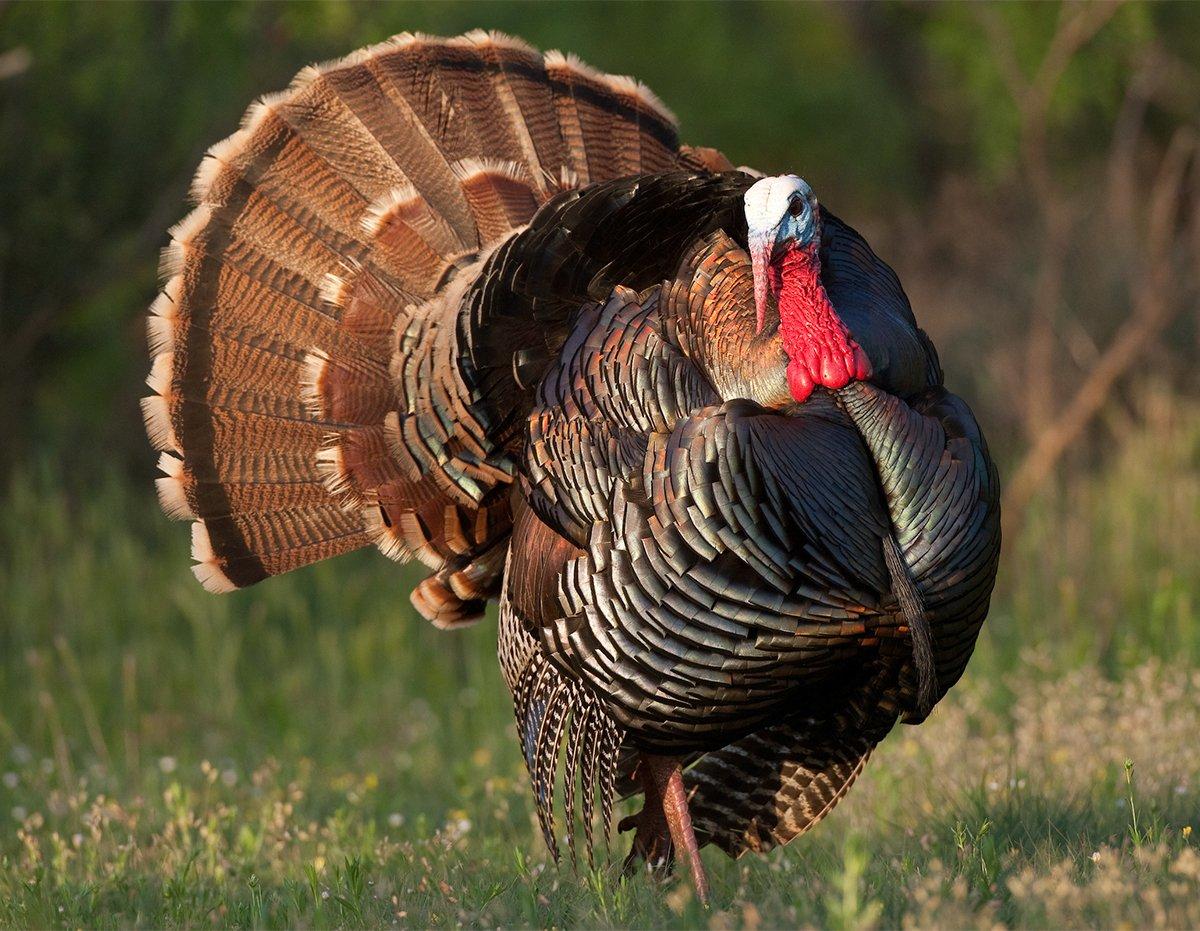 Boasts Most Birds: Texas
Texas, where pay-to-play hunts are the norm, holds the greatest number of wild turkeys of any state in the country. Its 500,000 birds include both Rio Grande gobblers, indigenous to the region, and Easterns, largely there due to trap-and-transfer conservation efforts.
Depending on location, Lone Star State turkey hunters should note the following changes are in place for the 2022 turkey season.
Panola County, where the Eastern, not Rio, roams, is closed to turkey hunting.
Mandatory reporting is required for 2022 spring turkey hunting (April 1-30) in the "Western 1 Gobbler" counties of south-central Texas.
Bastrop, Caldwell, Colorado, Fayette, Jackson, Lavaca, Lee, Matagorda, Milam, and Wharton counties now have mandatory harvest reporting requirements for all wild turkeys.
And ALL turkey hunters need to pay attention to the specifics for legally tagging a gobbler once killed …
[Read More: Turkey Hunting in Texas]
Major 2022 Season Changes: Oklahoma
Oklahoma, which had been largely untouched by season date and bag limit adjustments, has now adopted major regulation changes aimed at wild turkey conservation.
This includes a later opening day and reduced bag limit for the 2022 Oklahoma turkey season.
The Oklahoma Wildlife Conservation Commission has voted to move the spring turkey season opener to April 16 for the entire state and reduce a hunter's bag limit to one tom statewide.
In the past, the spring season had opened 10 days earlier, and the bag limit had been three per hunter. So, change your travel plans if need be …
[Read More: Turkey Hunting in Oklahoma]

Go for the Gould's: New Mexico & Arizona
You aren't limited to hunting the mountains of northern Mexico for Gould's wild turkeys anymore, though that also has its appeal.
The Gould's has now been successfully reestablished in both New Mexico and Arizona. Limited hunting opportunities in the two-state region see this — our biggest subspecies (larger feet, longer legs, bigger tail feathers) — as the primary reason for traveling there.
New Mexico, holding three different subspecies within its borders, offers stateside hunting for the Gould's, as does neighboring Arizona, where a tough-to-crack lottery system is in place for this much-desired bird in the traveling turkey hunter's life list.
Both states have regional turkey draws for the other subspecies.
[Read More: Turkey Hunting in New Mexico and Turkey Hunting in Arizona]
What makes Realtree.com the best online resource for turkey hunters? See for yourself. We cover all things turkey right here.