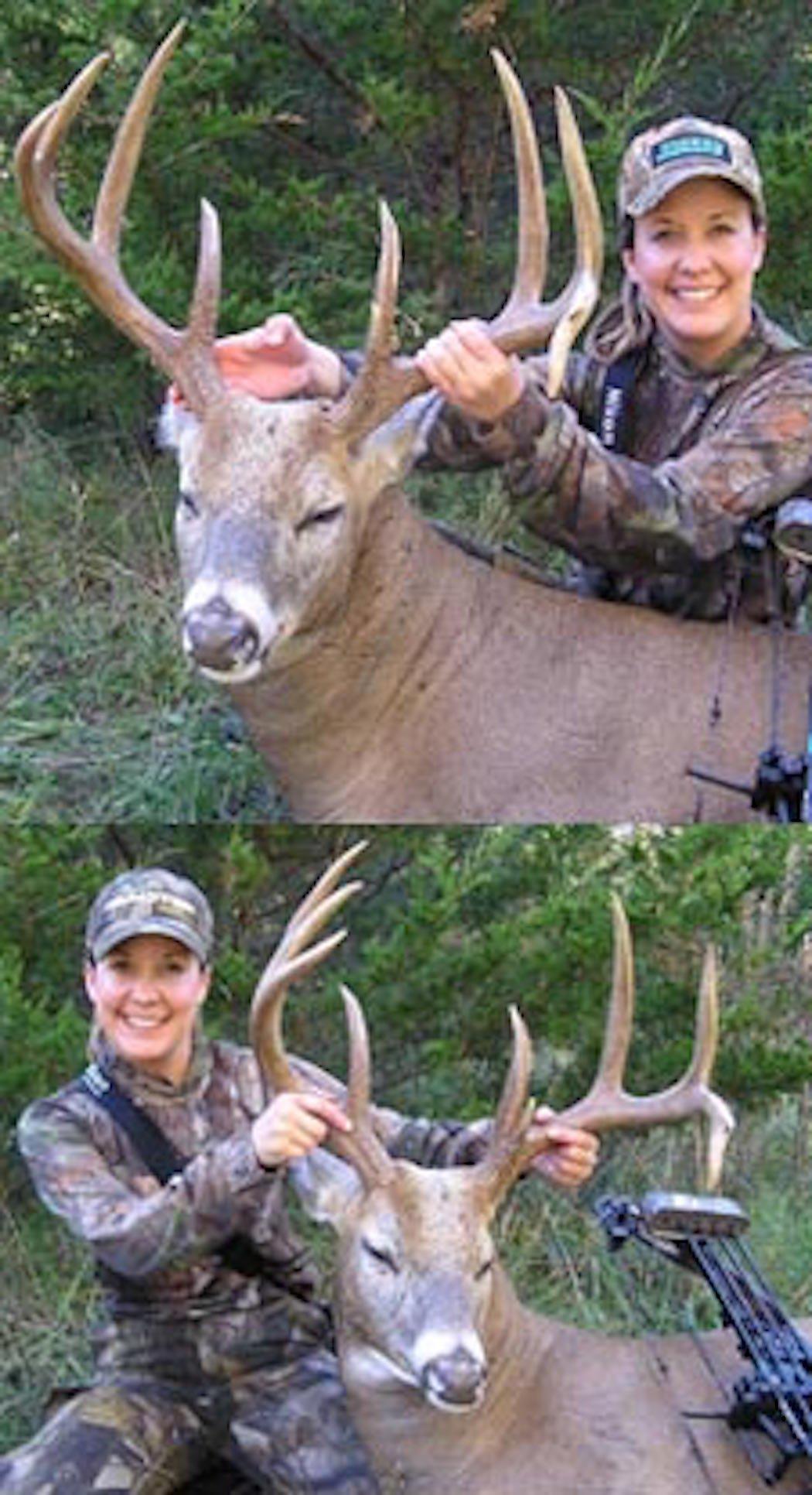 Hunter: Kandi Kisky
Date Hunted: October 8, 2004
Location Hunted: South Central Iowa
Weather Conditions: Unseasonably warm with a front approaching
Phase of Season: Pre-rut
Hunting Weapon: Bow
Hunting Strategies: Hunting a standing soybean and Buck Forage Oats food plot from a Loggy Bayou stand. Used rattlling antlers and True Talker grunt tube by Hunters Specialties.
First Evening in the Tree
We had been combining trying to get our crops out since the last part of September. That morning it rained so we weren't able to combine. So we decided to hunt one of my favorite stands. This would be the first time in the tree for 2004 in Iowa. This stand we were going to is called the 154-inch tree. This particular tree has been very productive. I have shot a 154, broken 170 and filmed Team Realtree prostaffer Tiffany Lakosky shoot a 162-inch drop-tine buck. So we had lots of confidence in this location.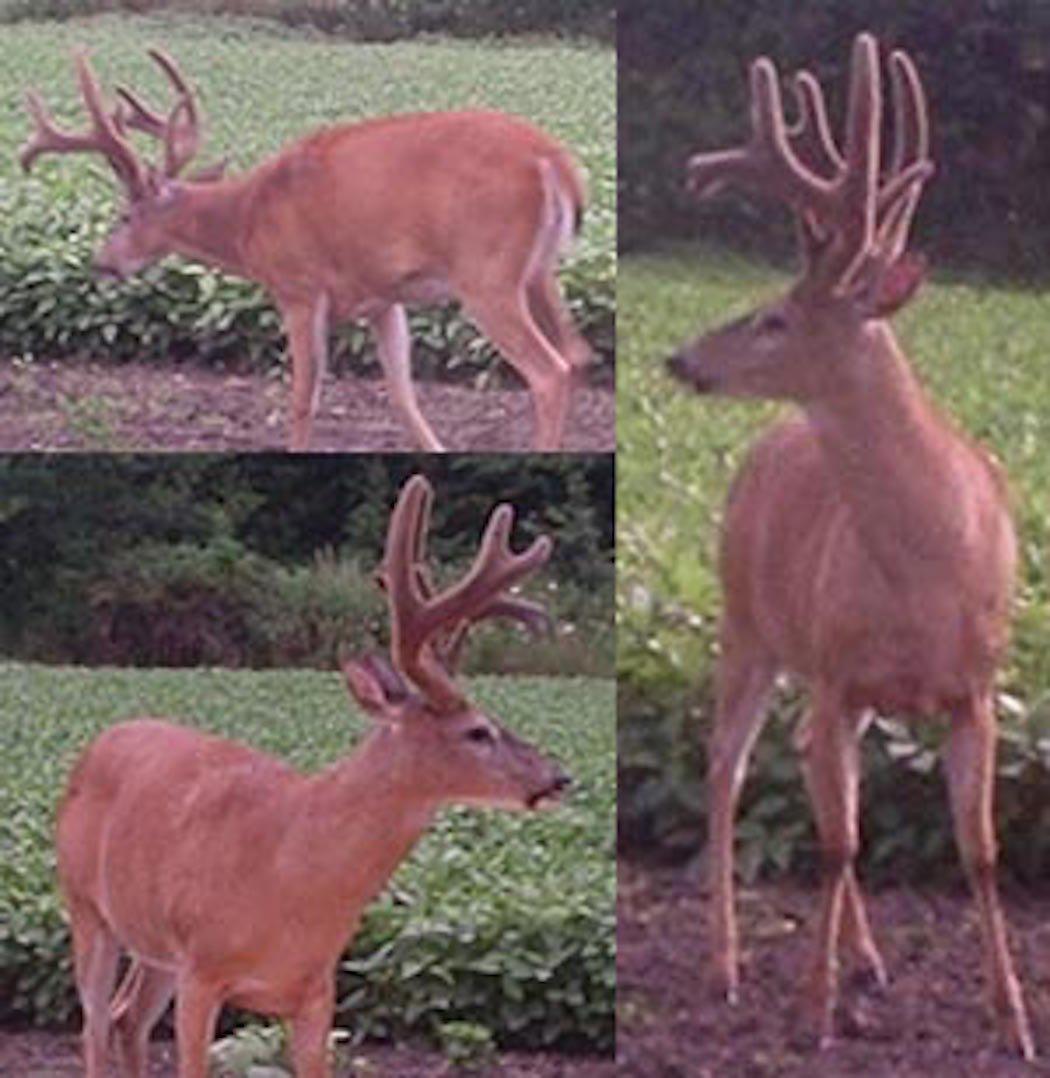 Don offered to film me first. There was a particular buck we were hoping to get a crack at. It was a 150-inch turned-down beam buck. We have had lots of encounters with this buck when he was a 2-year-old, saw him twice when he was 3 1/2 years old. My son Kaleb and I picked his sheds up that year, and this summer took numerous trail photos of him from the same field we were hunting. So we really knew this buck's home core area.
To the Hunt
It was really hot and the deer didn't move early at all. The first deer to enter the field was a doe with a button buck. They fed in the standing beans forever at the opposite end of the field. Finally from my left walked out the buck we were after along with a small buck. They ate in the standing beans walking toward the other deer. To get the buck's attention, we decided to grunt at the buck to hopefully get him to commit to our direction.
Finally, we got the buck to look our way. To my right walked out a doe, so I think this helped us to have the buck think that there were two bucks fighting in the timber. We did a short rattling sequence and then he decided to walk in our direction.
The buck walked the timber's edge along the food plot and checked all of the scrapes. As he was checking the scrapes the buck snort-wheezed. The buck finally stopped at 27 yards. The wind was calm and the buck was starting to catch our wind. He then turned to walk back into the food plot and at that moment I came to full draw and made the shot.
This buck ended up grossing 150 inches. He has a unique rack with a turned-down beam and a 4-inch sticker off of the browtine.
Editor's note: Kandi Kisky's hunt was caught on video in cooperation with Muzzy Products. They were filming for an upcoming video called Muzzy Struck. This was originally published October 14, 2004.
Don't Miss: 5 Great New Bows for 2017
Are you a deer hunter thirsty for knowledge? Check out our stories, videos and hard-hitting how-to's on deer hunting.