Taking These Habitat-Improvement Steps Will Increase Hunting Quality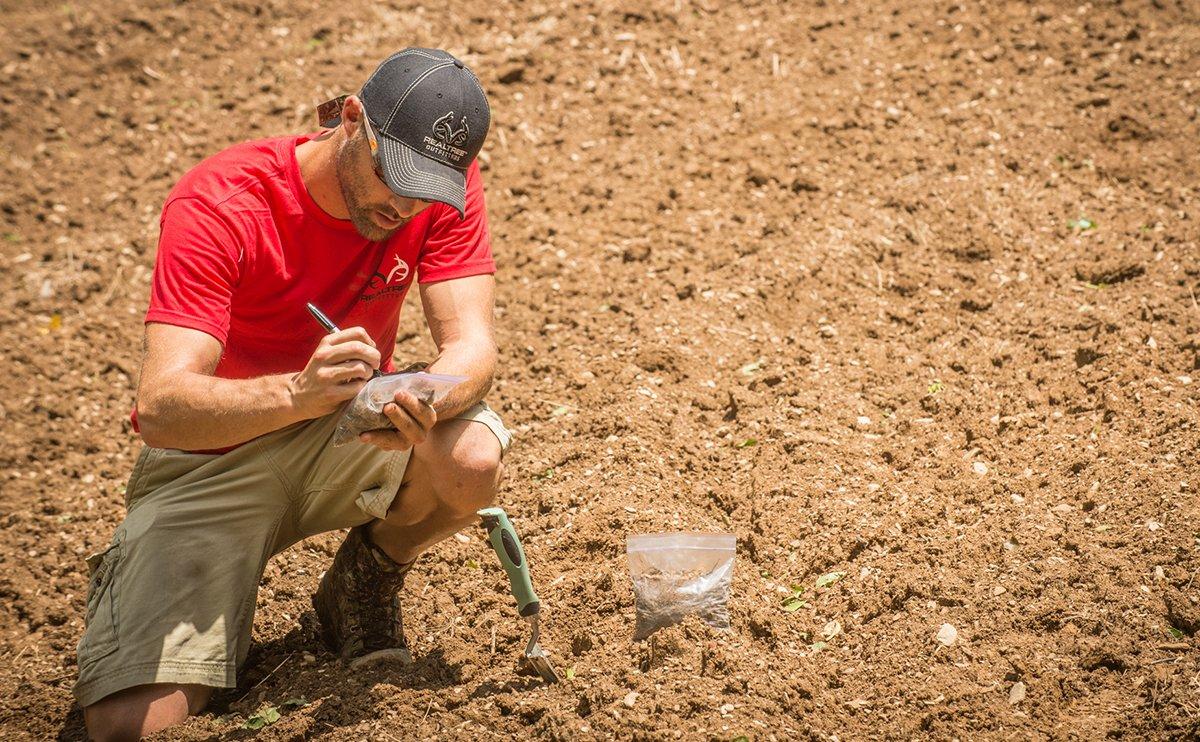 After weeks and months of sweat equity, you will eventually begin to see the light at the end of the tunnel. After many long hours of cutting brush, burning, tilling food plots, planting fruit trees and fertilizing natural forage, your final product is ready for you to reap the benefits.
Hopefully, you have invested a lot of time, some money, and, if you qualified, you got cost-share money back on some of that time and money. There are several programs available in your areas that can and will help with the cost of many of the practices that I have outlined in the past few articles. Having soil tests will aid you in any amendments that you might add and also helps not to over or under utilize lime or fertilize. Also, having a soil map can help you determine what areas hold the best potential for food plots.
Having as many maps as possible is vital to the management of your acreage. Working with a consultant, USDA, the soil and water conservation districts, or your local tax office you can overlay many maps onto one. Some of the better maps that you can get are flood plains, soils, topography, vegetation and rainfall. These maps can tell you how the land lays, where you can locate duck impoundments, where swamps are, pine thickets or croplands are. Use these maps as planning tools and get copies, because if you are like me you will tend to draw and take notes on your maps. Also, as you progress, note the changes you made and where they are, as this will aid you in the future.
American Landmaster LandStar LS670 in Realtree Xtra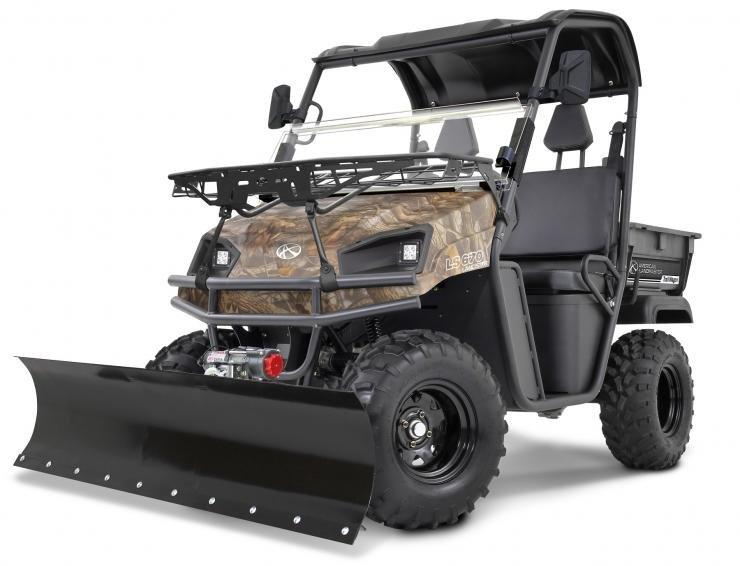 After doing your controlled burns the areas will have greened up and new nutritious growth will have generated, creating new forage. Post burn, it may be a good idea to look into Native Warm Season Grasses (NWSG), depending upon your goals. I suggest NWSG for anyone wanting to do small game and turkey management. When implemented correctly, they provide wonderful whitetail bedding and travel areas as well. After all, the majority of CRP land west of the Mississippi is in warm season grasses. These are virtual wildlife havens, and can dramatically increase the amount of wildlife your property can hold. There are many species that work for many different areas, but the mainstays are switchgrass, gamma grass, bluestems and Indian grass. Different cultivars and species work differently in different parts of the country, so ask a professional in your area what works best. By using these grasses to buffer fields and create transition zones between habitats, you will increase your wildlife sightings and opportunities.
One of the best ways to plant plots, be it food plots or NWSG plots is with a no-till drill. There is much less seed wasted and you get a better seeding rate. Using a no-till implement is a once-and-done pass. Planting this way will decrease the cost of planting due to the fact you don't have as much time into tillage methods. Not all food plots can be planted in this manner, as some will require lots of mechanical manipulation and care to transform them into wildlife magnets.
Utilizing trail cams can actually make you more knowledgeable about the patterns of wildlife on your property. It is a very good idea to keep an updated photo journal. You can use this to identify certain animals, their activities, time of day for travel and habits. By studying each individual animal you can determine what animals run together and which ones need to be harvested, etc. On one particular farm there was a doe with no facial features at all, no neck patch, no nose ring, and no rings around her eyes. By studying trail cam pictures of her and her three female offspring, I knew instantly that she needed to be taken out of the herd. And I was able to do just that thanks to proper planning and scouting. On a final note about trail cams, you get what you pay for. You need to do your homework and figure out what camera has the features that you most desire.
According to Daron Brown of Evergreen Forest Management, Timber Stand Improvement has three aspects that are beneficial to the landowner: 1) An increase of timber growth because the less desirable species are removed and it allows for moisture and soil nutrients to pass to the desirables; 2) A forest that has been managed with TSI will be more aesthetically pleasing; 3) Wildlife benefit from the increase of seed germination, and woody and herbaceous plant life. This benefits whitetails, black bears, and especially quail and turkeys, giving them lots of bugging and brood rearing areas. TSI is a great land management tool that will pay big dividends in the long run.
Cabela's Men's Scout Pant in Realtree Xtra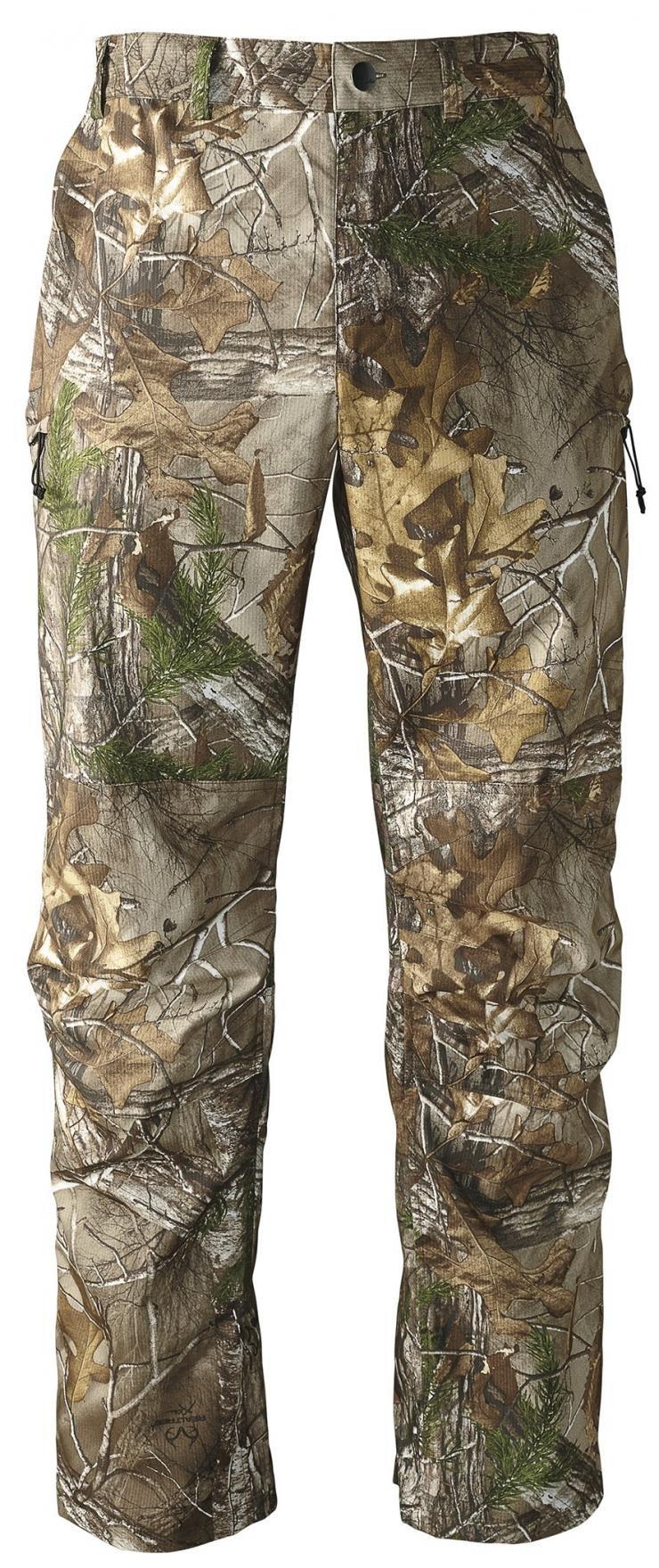 When you approach managing your land, look at it as a financial investment. I am a firm believer that you will get out of it what you put into it. If you go two weekends a year and plant 2 acres of food plots, and then do nothing else, then don't expect to harvest that monster buck or jump 20 coveys of quail. Putting time in working your land will pay off when it comes to hunting season. Be a smart, knowledgeable landowner, be willing to learn, pool resources and think outside the box and your land will be a wildlife haven for many years to come. On a final note, don't think after one year or a few months of work that you are finished, managing a piece of property is a year round thing, as long as you want to do it.
Now that we've discussed possible upgrades, let's take a look at some costs. Remember all of these numbers are estimates, so your costs will vary depending upon your area and how much or how little you do.
General Project Costs (Approximate Figures)
Soil Samples: $10
Tax and Topo Maps: $10
TSI: $150 per acre
Cost share $100 per acre
Prescribed Burn: $200 donation to VFD
Lime: $50 per acre
Selectively Fertilizing Trees and Plants: $50 per acre
Food Plots: $350 per acre
Wire for Exclusion: $100.00
Trail Cams: $350.00
NWSG Mix: $250.00
Trees for Plots: $250.00
Note that you don't have to do as much as I did, this is an estimate, and also remember the cost share opportunities that are available to cut down on the out-of-pocket expense. You also can spread this expense out over several years.
Bonus Read: Natural Food Sources for Deer
Click here for more food plots and land management articles, galleries and videos.
Follow us on Facebook.