Equip yourself with some of the most comfortable, effective and lethal tech of the year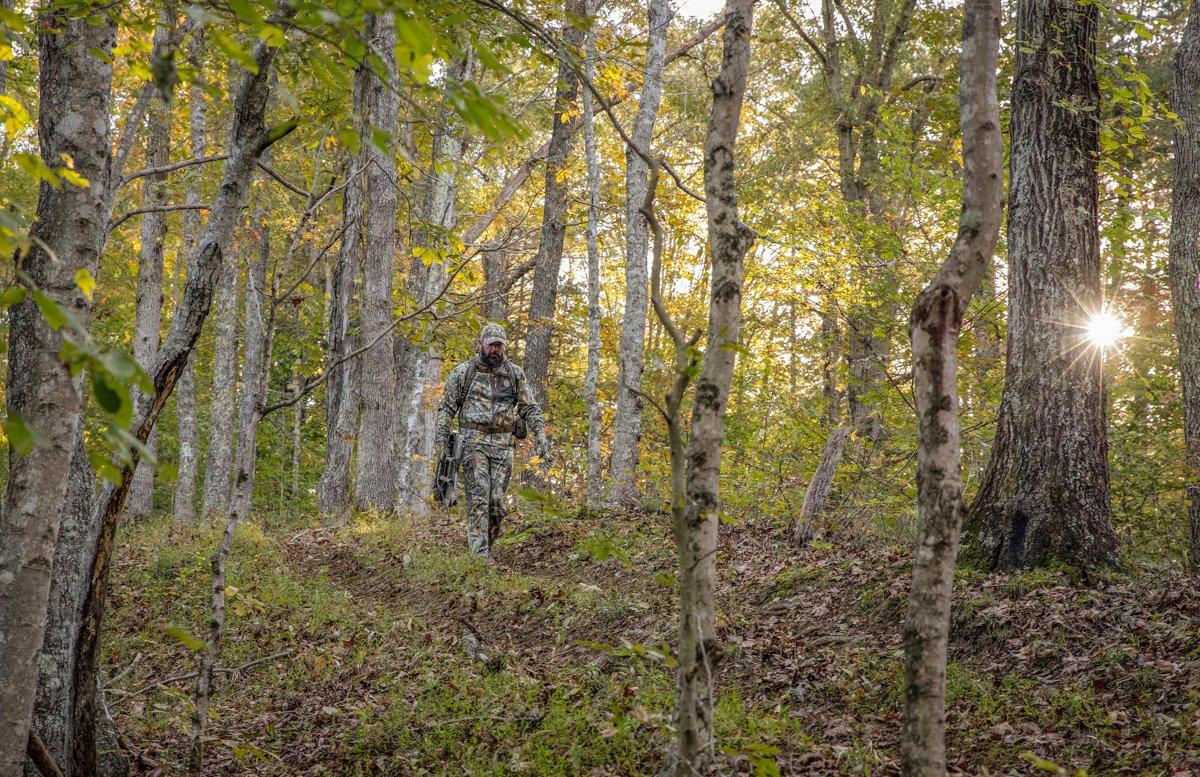 The gear we take to the woods has a special place in our hearts. And most of us are pretty passionate about the brands we support. If you're a die-hard gear nut, or if you're shopping for something specific, like a new bow or pack and want to see what options are available for 2019, we've got a solid lineup prepared for you. This isn't every new piece of hunting gear available in Realtree camo for this season, but it's more than enough to help you start shopping.
Compound Bows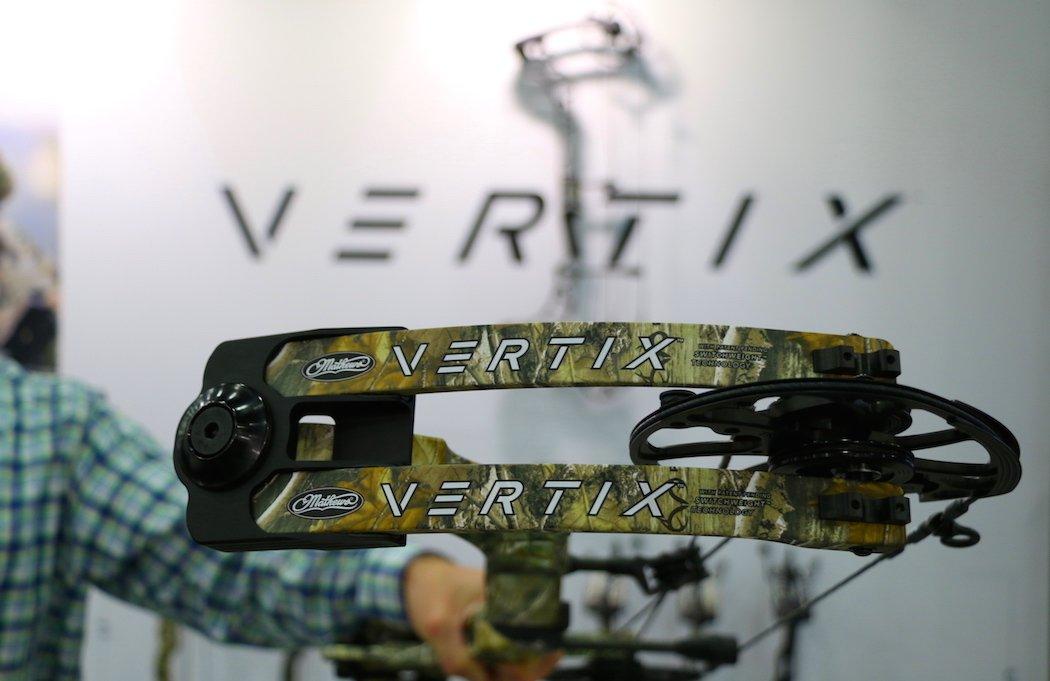 Mathews Vertix
For the first time in years, Mathews bows will be available in Realtree camo and the 2019 line of bows from Mathews paired with Realtree EDGE looks to be an outstanding combo. This year's flagship from the Wisconsin bow maker is the Vertix. This compact 30-inch axle-to-axle bow is shockingly dead in the hand and will be well-suited for chasing whitetails from a treestand or ground blind and equally at home pursuing big game out West. The Vertix features Mathews' new Engage grip and Switchweight modules that allow peak weight to be adjusted in 5-pound increments without adjustment to the limb bolts.
Speed: 343
Bow Weight: 4.67 pounds
Brace Height: 6 inches
Axle-to-Axle: 30 inches
Draw Weight: 60, 65, 70 and 75 pounds
Draw Length: 26-30.5 inches
Let-Off: 80-85%
MSRP: $1,099
— Tyler Ridenour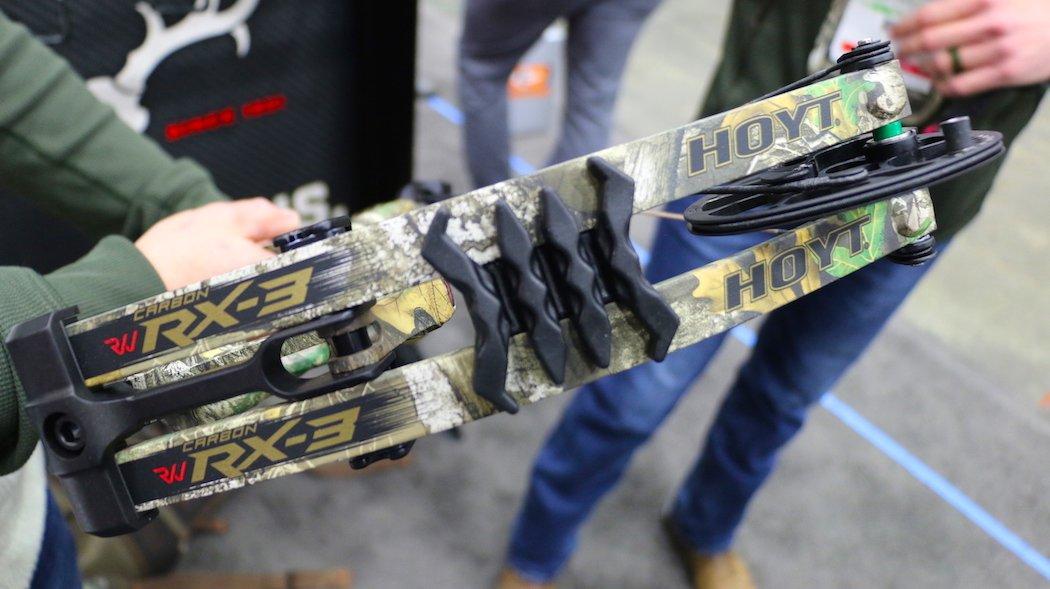 The new RX-3 is an incredible bow. Upon shooting it at the 2019 ATA Show, it became apparent this was a quiet bow with minimal vibration, and absolutely dead in the hand. The RX-3 comes in three variations, the standard RX-3, RX-3 Ultra and RX-3 Turbo. The major differences are in the length of the bow, brace height and speed. All of them shoot great — and they're fast. The parallel track tube and weight-forward design improve functionality. And if you go with the carbon version, you won't find a much tougher bow.
Speed: 342 fps — ATA (RX-3) / 334 fps — ATA (RX-3 Ultra) / 350 fps — ATA (RX-3 Turbo)
Bow Weight: 3.9 pounds (RX-3) / 4.1 pounds (RX-3 Ultra) / 4.0 pounds (RX-3 Turbo)
Brace Height: 6 inches (RX-3) / 6.75 inches (RX-3 Ultra) / 6 inches (RX-3 Turbo)
Axle-to-Axle: 30.5 inches (RX-3) / 34 inches (RX-3 Ultra) / 31 inches (RX-3 Turbo)
Draw Weight: 30-40, 40-50, 50-60, 55-65, 60-70, and 70-80 pounds
Draw Length: 25-28, 26-28, 27-30, 28-30 and 29-32 inches
MSRP: $1,699 (RX-3 and RX-3 Ultra) / $1,749 (RX-3 Turbo)
— Josh Honeycutt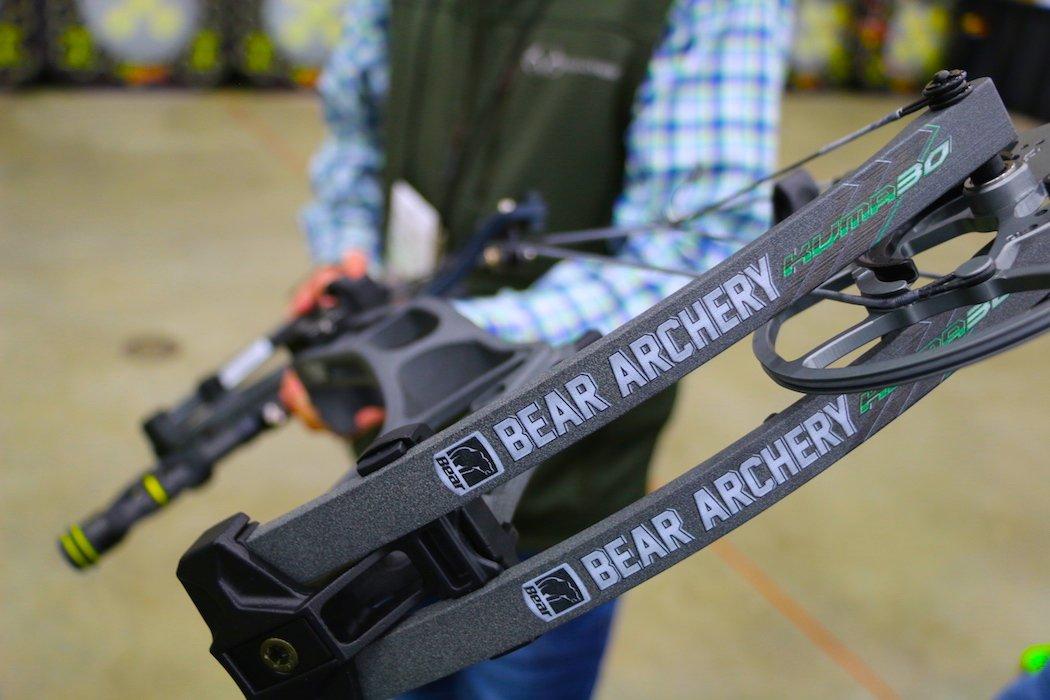 The Kuma is a great offering by Bear this year available in three different variations: the Kuma, Kuma LD and Kuma 30. Each offers slightly different specs for different shooters and preferences. Altogether, the Kuma is a fast bow, ranging from 330 to 345 fps, and with an affordable price tag of $899.
Speed: 330 (Kuma LD) / 345 (Kuma and Kuma 30)
Bow Weight: 4.1 pounds (Kuma 30) / 4.3 pounds (Kuma and Kuma LD)
Brace Height: 6 inches (Kuma and Kuma 30) / 6 ½ inches (Kuma LD)
Axle-to-Axle: 33 inches (Kuma) / 33 ¼ inches (Kuma LD) / 30 inches (Kuma 30)
Draw Weight: 45-60 and 55-70 pounds
Draw Length: 27-32 inches (Kuma LD) / 25.5-30 inches (Kuma and Kuma 30)
Let-Off: 75% (Kuma and Kuma 30) / 80% (Kuma LD)
MSRP: $899.99
— Josh Honeycutt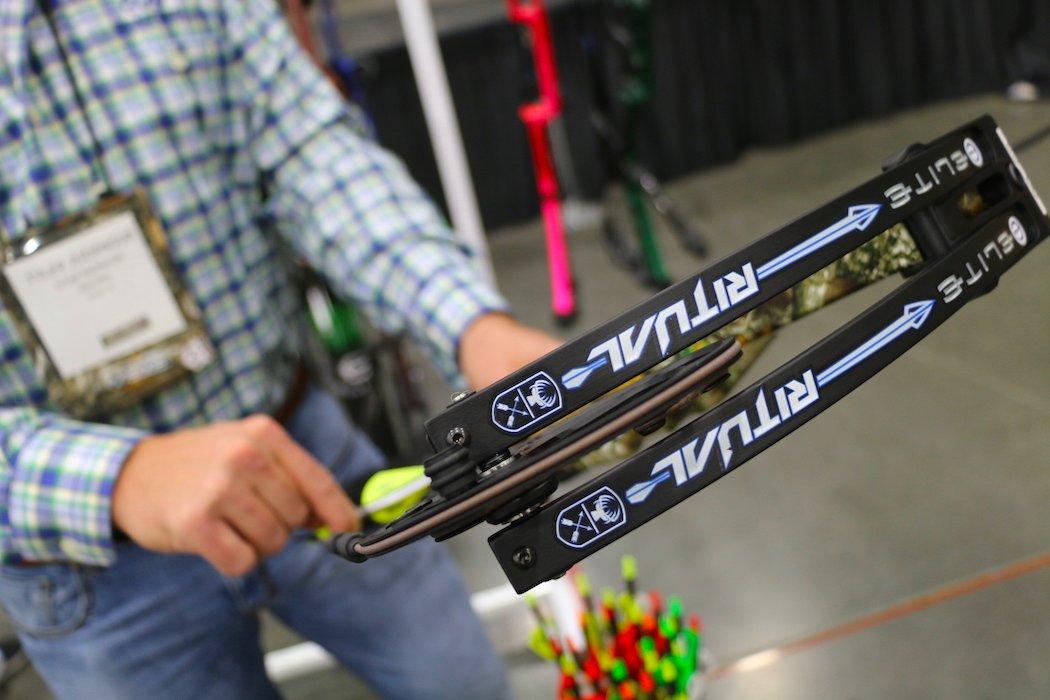 Elite Ritual 33
Elite Archery expanded its Ritual series which launched last year with the Ritual 33. The new Ritual 30 and Ritual 35 ensure there's something for everyone within the line. All three models feature the Ritual cam system which provides a smooth draw cycle and solid back-wall. The entire Ritual line is available in three Realtree finish options, Realtree EDGE, AP Snow, and MAX-1 XT. No matter what type of bowhunting you do the Ritual series has you covered.
Speed: 332 (30) / 335 (33) / 336 (35)
Bow Weight: 4.1 pounds (30) / 4.3 pounds (33) / 4.4 pounds (35)
Brace Height: 6.75 inches (30 and 33) / 6.4375 inches (35)
Axle-to-Axle: 30.5 inches (30) / 33.25 inches (33) / 34.75 inches (35)
Draw Weight: 50, 60, 65 and 70 pounds
Draw Length: 25.5 inches (30) / 30 inches (33) / 26.5-31 inches (35)
Let-Off: 75-90%
MSRP: $1,049 (30) / $999 (33) / $1,049 (35)
— Tyler Ridenour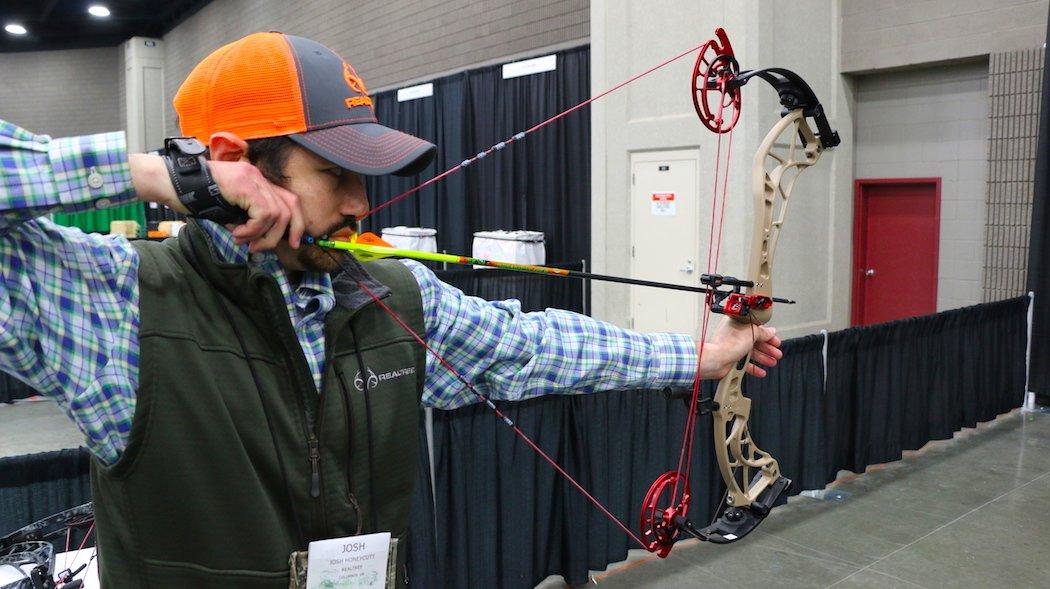 Obsession FX30
Obsession makes some of the best bows on the market for the money. The new FX30 shoots like a dream. Those who love a shorter bow will like this model. It is perfect for hunting from treestands and ground blinds with its 30-inch axle-to-axle length. The OB Trax cam supports let-off percentages of up to 85%. The best part? This thing is a scorcher when cranked all the way up, sending arrows at speeds as high as 360 fps.
Speed: 360 fps
Bow Weight: 4 pounds
Brace Height: 6 inches
Axle-to-Axle: 30 inches
Draw Weight: 40, 50, 60, 65, 70 and 80 pounds
Draw Length: 24.5-30 inches
Let-Off: 85%
MSRP: $999
— Josh Honeycutt
Crossbows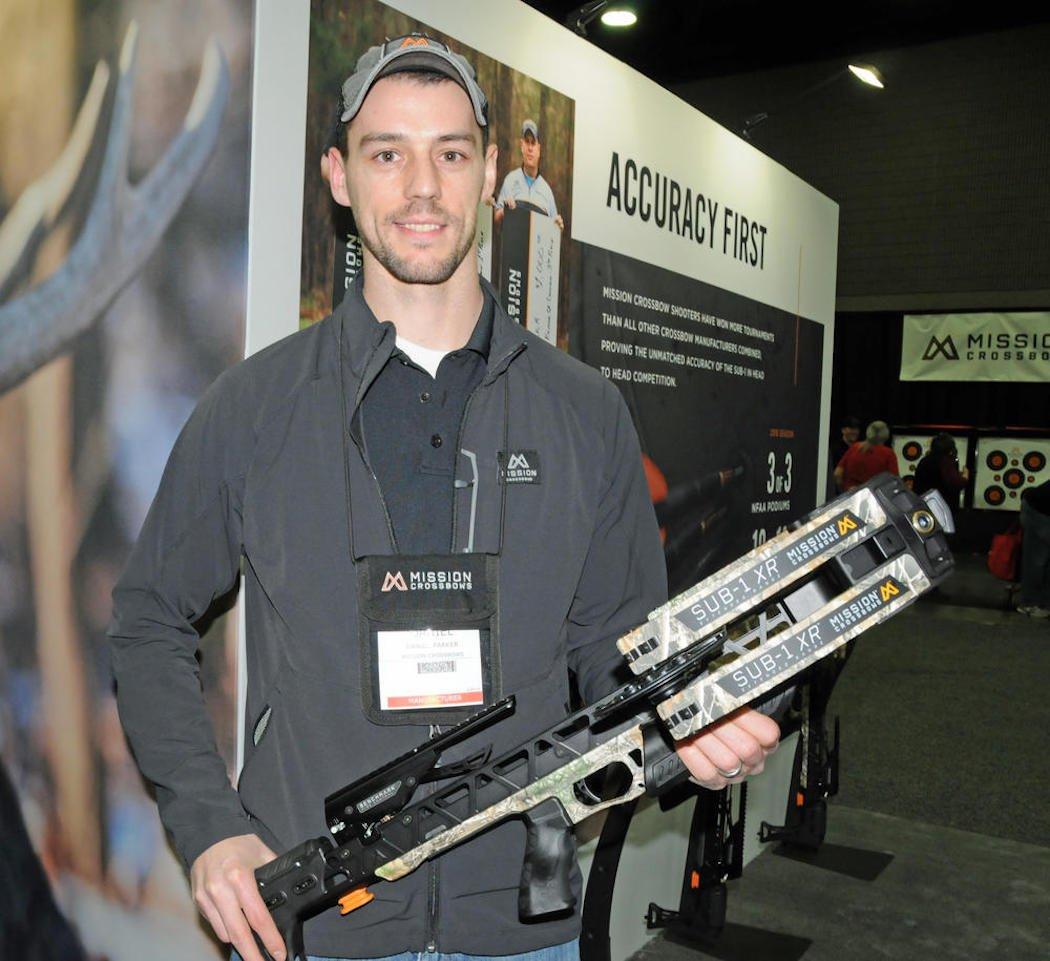 Mission Crossbows SUB-1 XR
Hunters looking for a crossbow designed for hard-hitting accuracy and superior stealth need to look no further than the new SUB-1 XR in Realtree EDGE Camo. The SUB-1 XR features Mission's innovative Benchmark Fire Control technology, known for its ability to safely de-cock with the push of a button. The high let-off, fully synced cam system eliminates horizontal nock travel, providing uniform arrow launch and effortless cocking and de-cocking. A patented CNC-machined rail eliminates vertical nock travel for unmatched accuracy. The rifle-inspired precision stock allows for six different length-of-pull adjustments and 1.25 inches of adjustment in the combo for a customized fit. The pistol grip is contoured for a positive grip and can be configured with any AR-style grip. With its compact frame and uncompromising commitment to high quality, the SUB-1 XR promises an unmatched shooting experience.
Speed: up to 410 fps
Physical Weight: 7.6 pounds
Draw Weight: 250 pounds
Powerstroke: 14.625 inches
Length: 30.5 inches
Axle-to-Axle: 9.1 inches
MSRP: $1,699
— Stephanie Mallory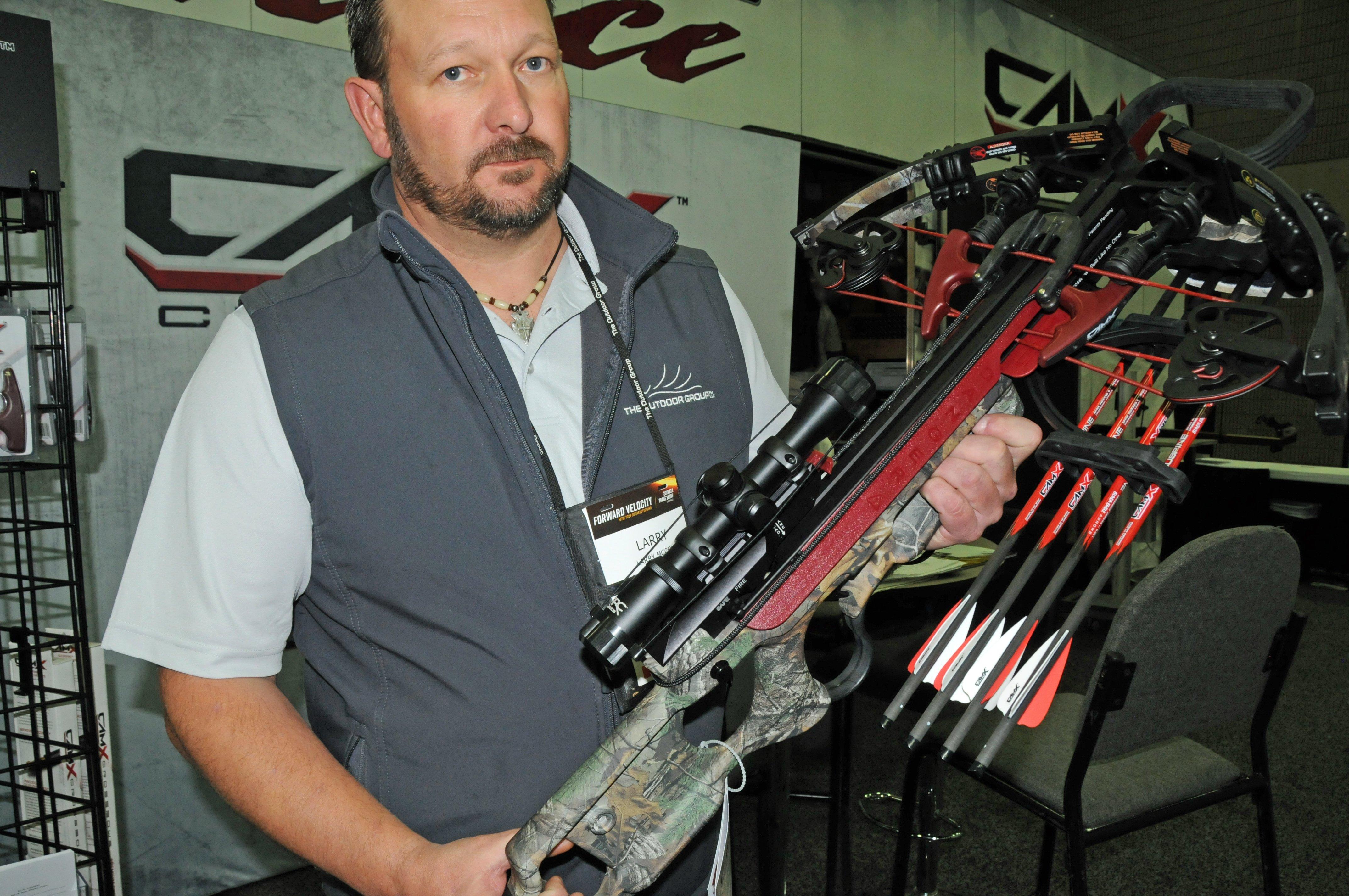 CAMX A4 Crossbow
The CAMX A4 Crossbow in Realtree EDGE features the CAMX A4 Suspension System with a patent-pending swingarm system. The A4 Suspension System keeps the strings, cables and cams inside the tips of the limbs. This innovative system maximizes durability, minimizes noise and eliminates vibration. Each and every CamX trigger is thoroughly tested prior to being installed in the stock and additionally through actual live fire testing on the range.
Speed: 370
Mass Weight: 7 pounds, 8 ounces
Axle-to Axle:10.5 inches
Length: 35 inches
Power Stroke: 13 inches
Arrow: 18 inches
MSRP: $1,149
— Stephanie Mallory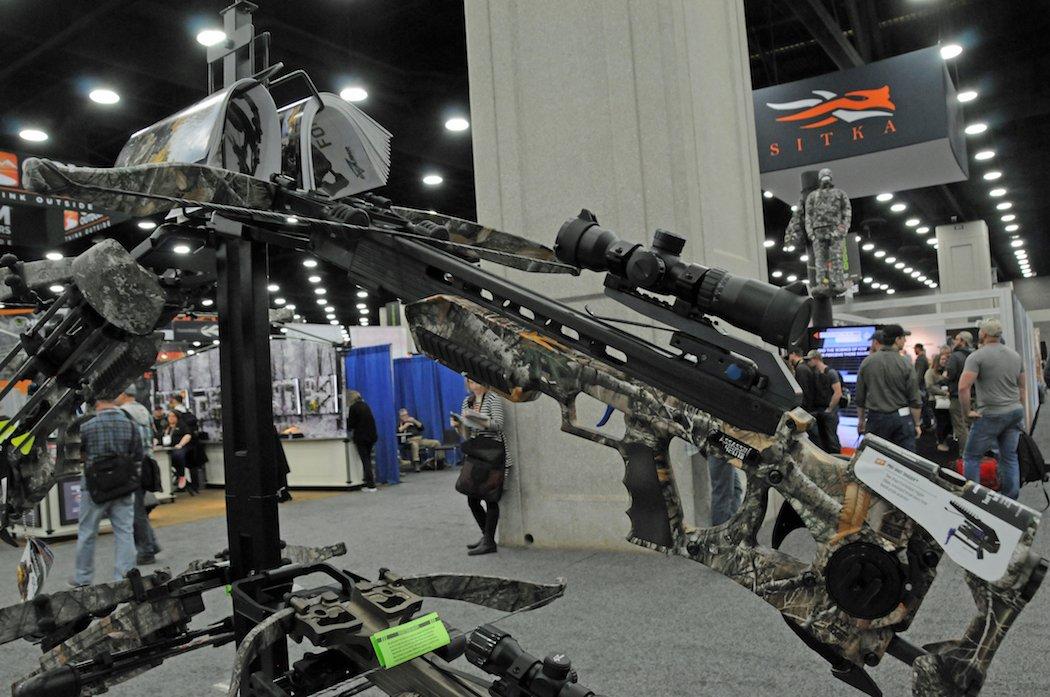 Excalibur Assassin 420 TD
The Excalibur Assassin 420 TD Crossbow in Realtree EDGE is equipped with Excalibur's Charger Cranking System, the industry's only dead-quiet internal cocking aid. This system eliminates the need to load your crossbow before entering the field in fear of spooking game. The ambidextrous cranking handle can be removed and stored on the stock. With the unique tool-less adjustment feature, the stock can adjust out 3 inches and the cheekpiece out 2 inches for enhanced comfort, stability and accuracy.
Speed: 420 FPS
Weight: 8 pounds
Cocking Effort: 14 pounds
Draw Weight: 290 pounds
Draw Length: 18.875 inches
Overall Length: 33-36 inches
MSRP: $1899
— Stephanie Mallory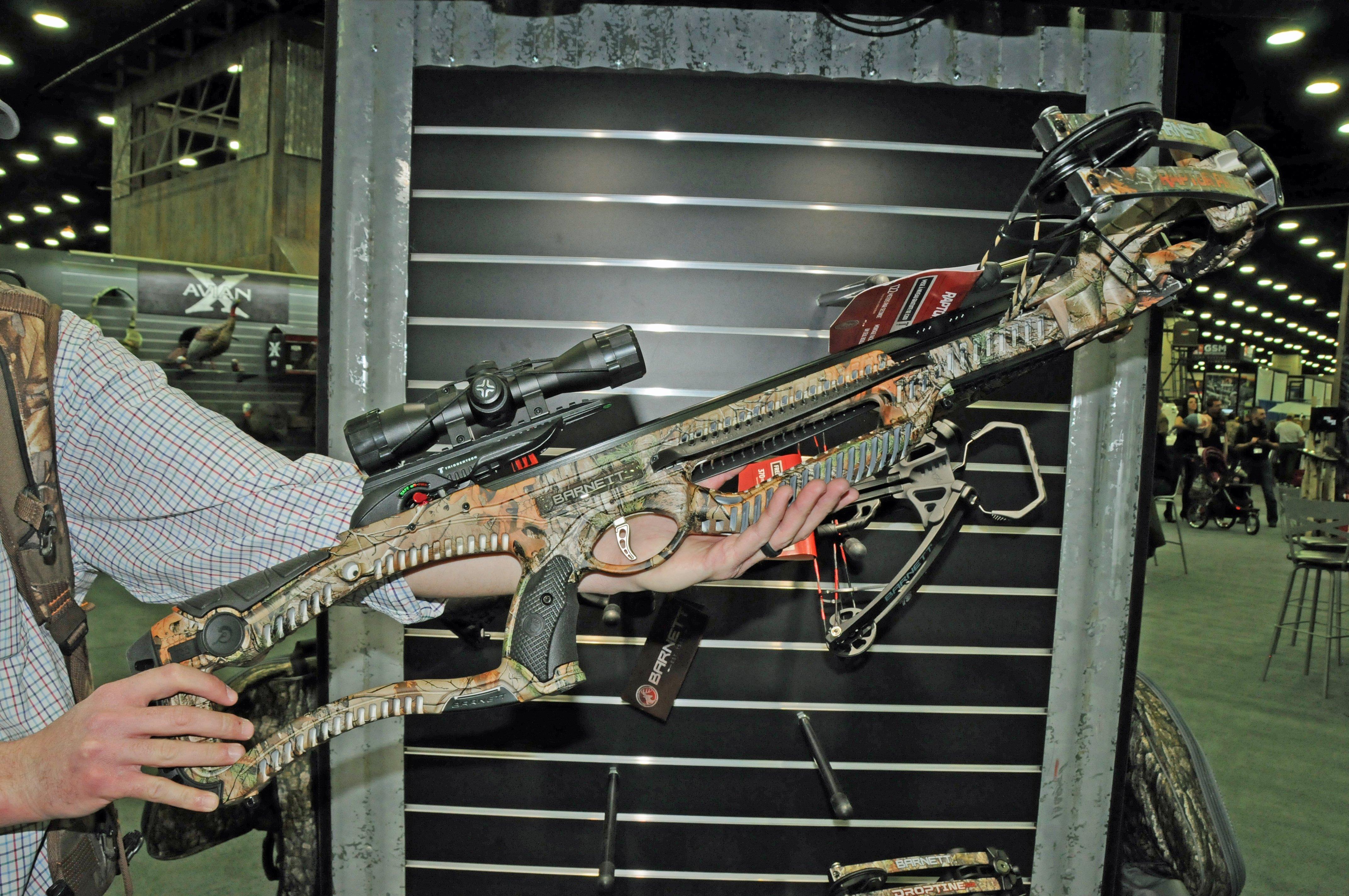 Barnett Raptor Pro STR
Barnett's Raptor Pro STR in Realtree Xtra is recognized as one of America's most popular crossbows, and it has been updated with a fiberglass composite step-through riser. The integrated foot stirrup trims weight and lengthens the power stroke to up this crossbow's speed to a blistering 400 FPS. Although it has a compact size and feel, the lengthened stock is sized to comfortably fit full-framed shooters.
Measurements: 36.5 inches long x 20 inches wide
Weight: 6.9 pounds
Axle-to-Axle: 17.75 inches
Draw Weight: 187 pounds
Kinetic Energy: 135 feet/pounds
Power Stroke: 16.25 inches
Speed: 400 fps
MSRP: $599.99
— Stephanie Mallory
Bow Accessories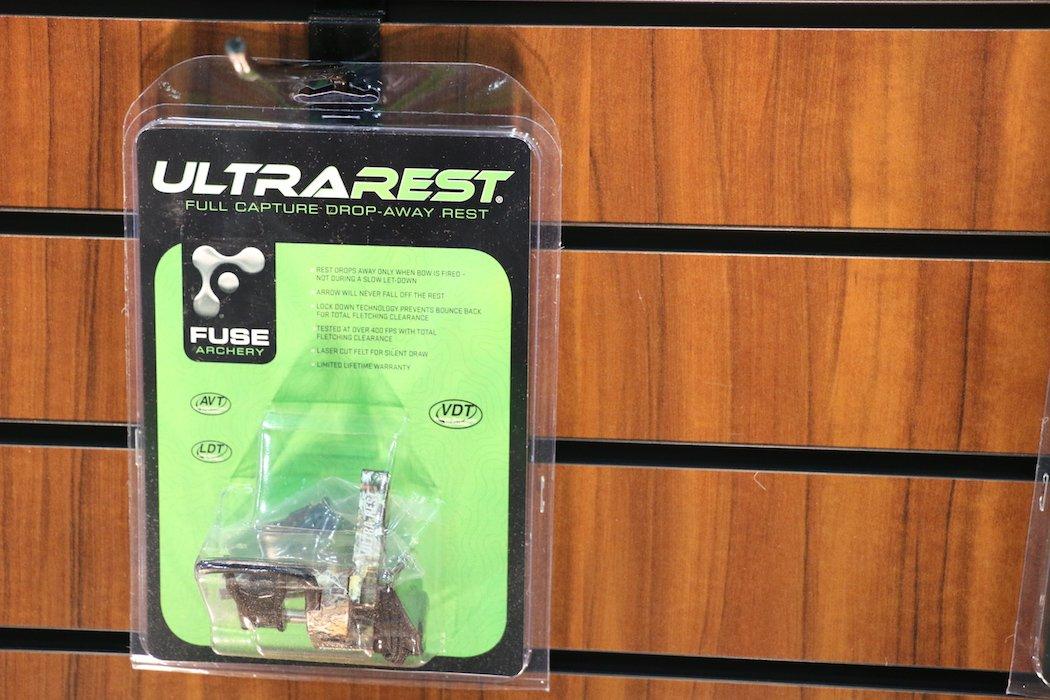 Fuse Ultra Rest Drop-Away
This full-capture drop-away rest is one of the best in its class. It's what I personally shoot, and I have never been disappointed. It's virtually impossible for arrows to fall off the rest. The rest drops away only when the bow is fired. It doesn't drop away when the bow is slowly let down. It's been tested at over 400 fps, and the Lock Down Technology helps to prevent bounce-back, which ensures total fletching clearance. The laser-cut felt makes the draw cycle much quieter, too. It's hard to go wrong with the Ultra Rest.
MSRP: $115.99
— Josh Honeycutt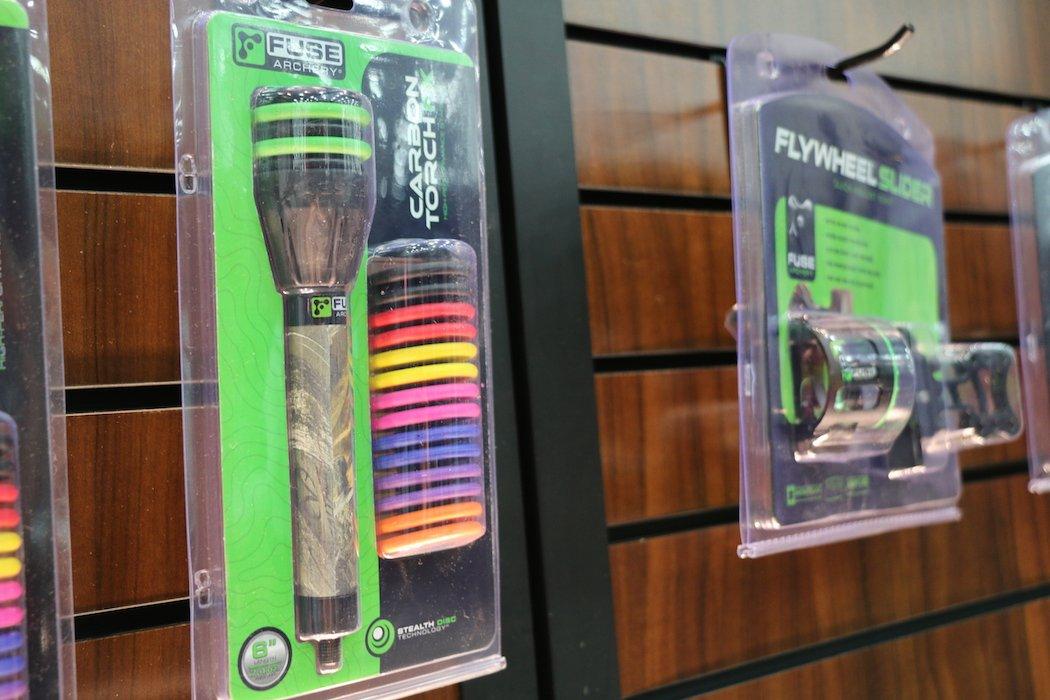 Fuse Carbon Torch FX
Made from high-performance carbon, the Carbon Torch FX by Fuse is a great product for 2019. It features the Stealth Disc and Stealth Flex technologies, individual 1-ounce removable weights to get the perfect balance (and look), as well as carbon tube construction. This model is 6 inches long. Comes in Realtree camo.
MSRP: $64.99
— Josh Honeycutt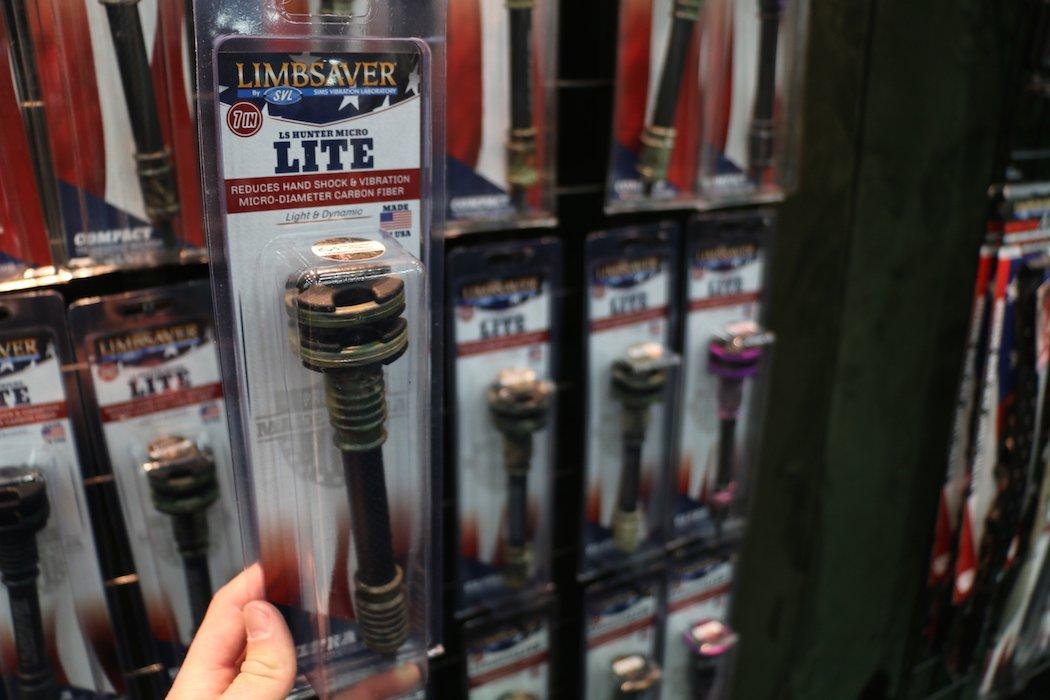 Limbsaver LS Hunter Micro Lite
This stabilizer from Limbsaver certainly helps reduce hand shock during the shot. Its micro-diameter carbon fiber also helps eliminate a lot of vibration generated by the bow. The high-modulus, rigid carbon is 5/8 inches in diameter and is less likely to flex (or bounce) during the shot. This particular model is 7 inches and weighs 2.7 ounces. It comes in Realtree EDGE camo.
Learn more here.
MSRP: $59.99
— Josh Honeycutt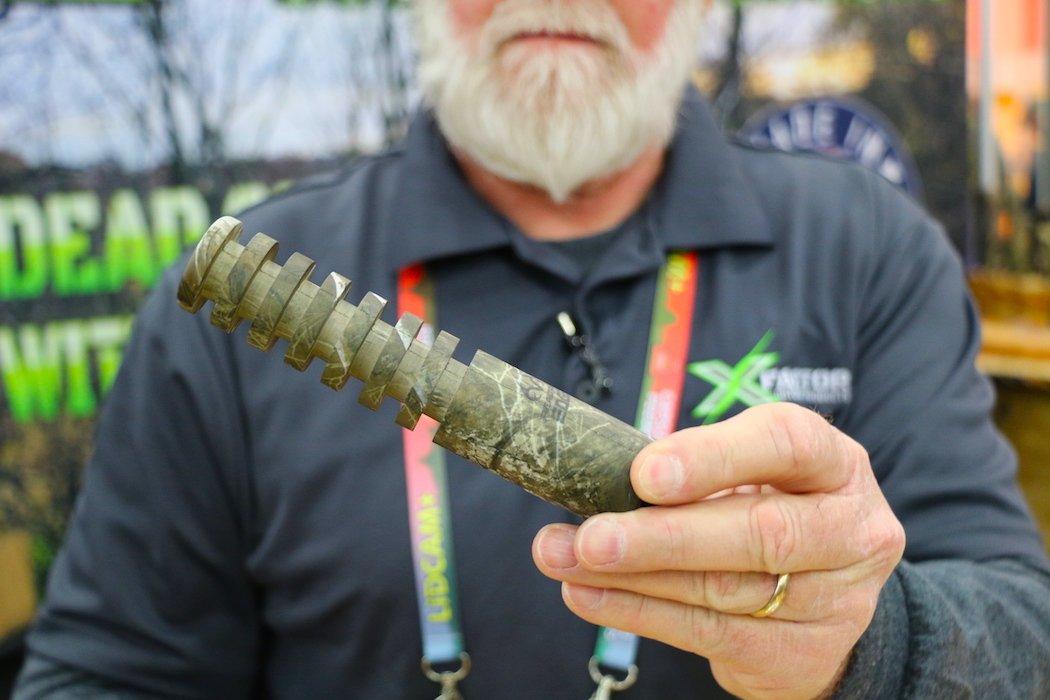 X-Factor F-6 and F-8
The F-8 made by X-Factor is a slender, sleek stabilizer that does what it's supposed to — add balance and reduce vibration. That said, this is definitely the stabilizer for those who like something heavier. It comes in at 8.1 ounces in the 8-inch version and 5.7 ounces in the 6-inch version. It comes in Realtree AP and Realtree Xtra camo.
MSRP: $23.99 | $25.99
— Josh Honeycutt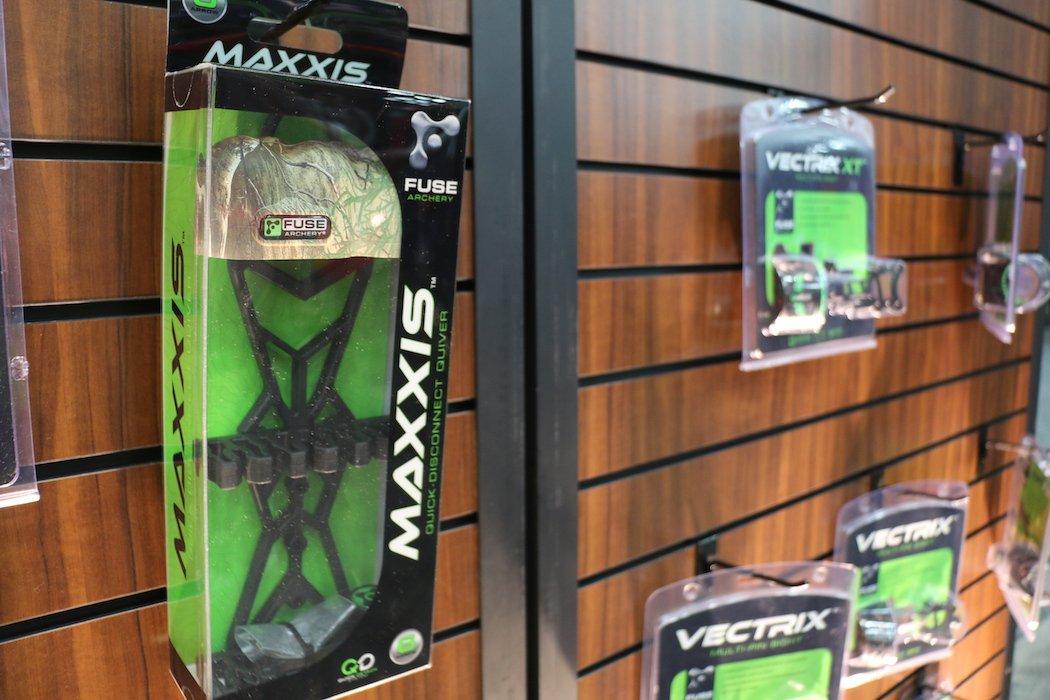 Fuse Archery Maxxis Quiver
Every bowhunter needs a quiver. The Maxxis from Fuse Archery is a quick-disconnect quiver that easily attaches and detaches from your bow. It also houses up to six arrows, which is huge in comparison to most other quivers on the market. This model has a rugged design with a loop on top for hanging your quiver while in the treestand or ground blind.
MSRP: $34.99
— Josh Honeycutt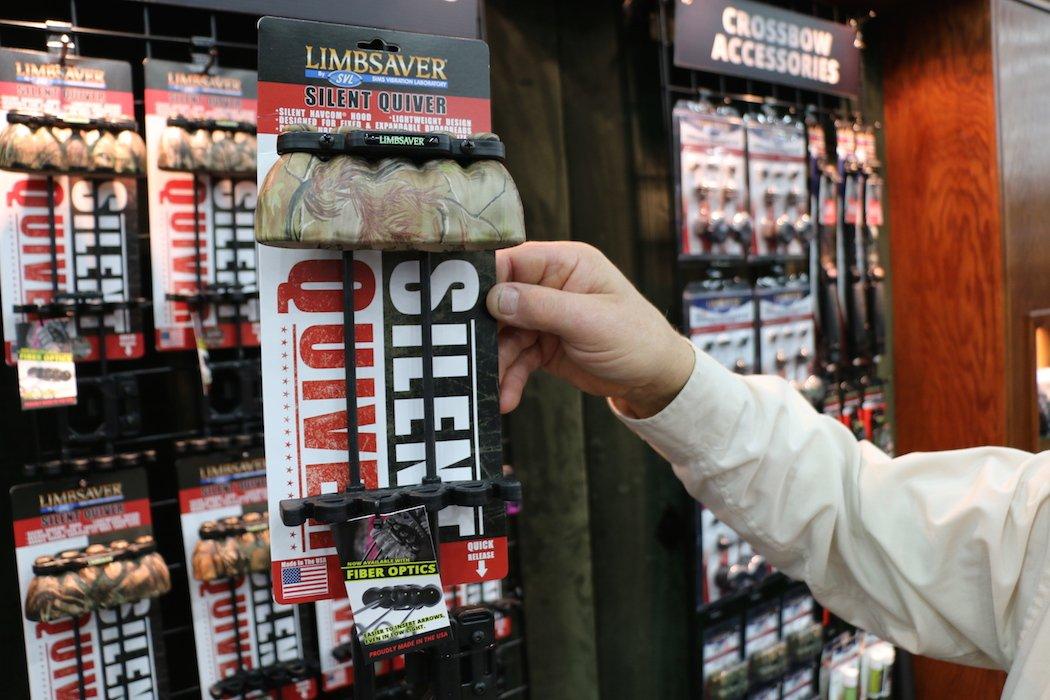 Limbsaver Silent Quiver
This awesome, lightweight quiver features the silent Navcom hood, fits fixed and expandable broadheads and has double rubber grippers that fit most arrow shaft sizes. It's now available with fiber optics that make it easier to insert arrows (even in low-light conditions). Made in the USA..
MSRP: $64.99
— Josh Honeycutt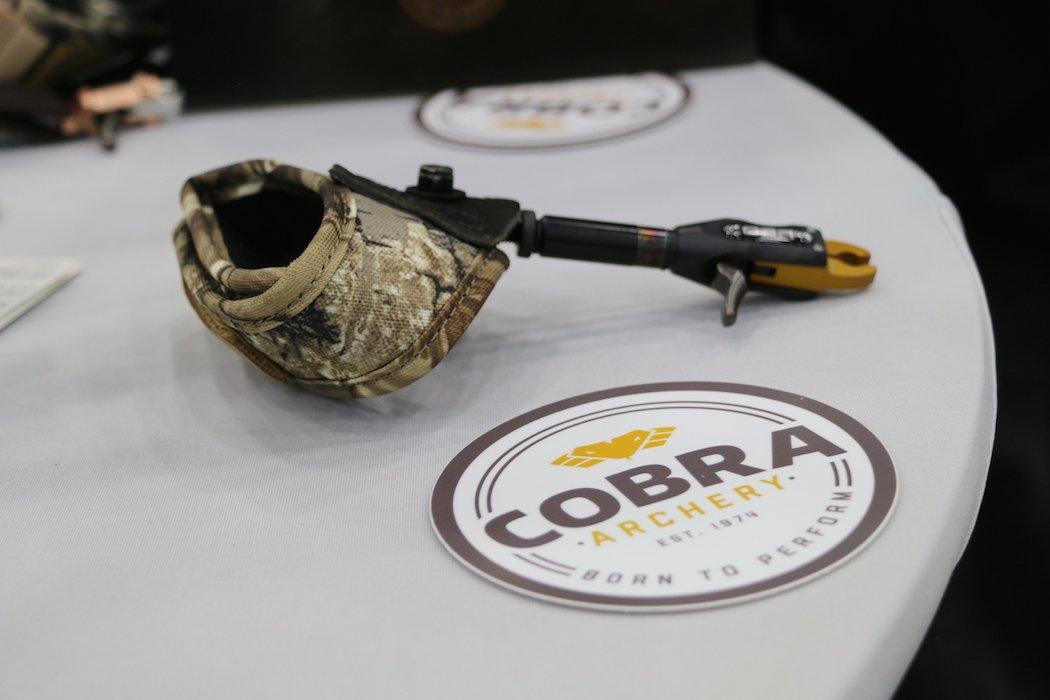 Cobra Bravo E-Z Adjust
Want a little variety? The Bravo E-Z Adjust release with loop and lock strap comes with a Realtree camo wrist strap and orange calipers. That way, if you drop it in the yard, on the range, or in the woods, you'll have a little better odds of finding it. This model also has a smooth trigger pull.
MSRP: $29.99
— Josh Honeycutt
Arrows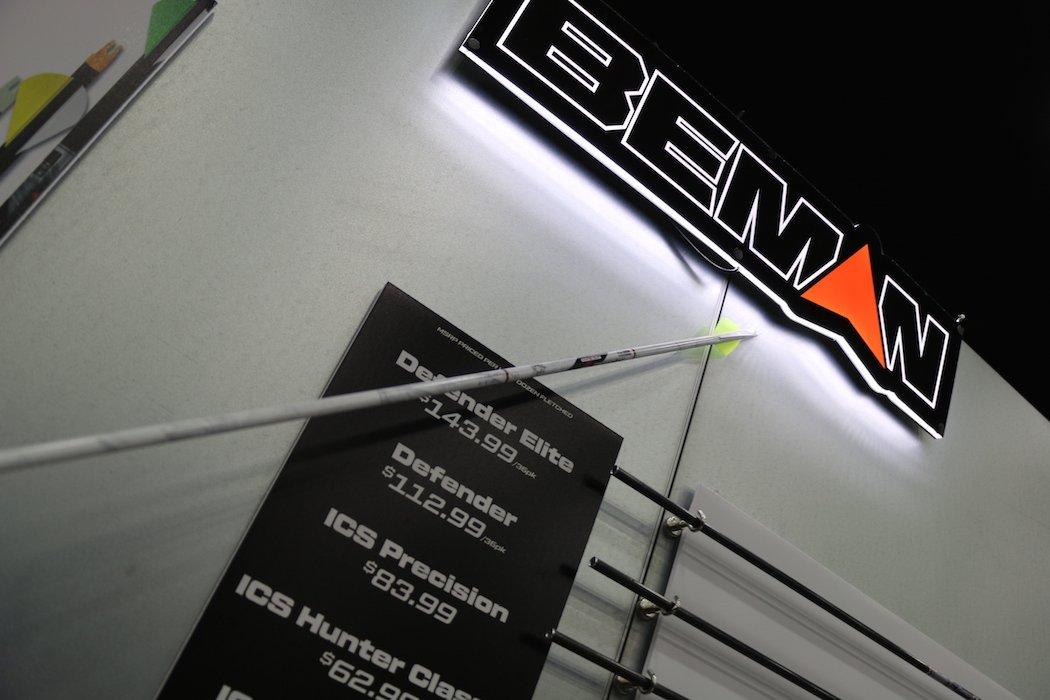 Beman WhiteOut
Are you a Beman fan? The WhiteOut is the next evolution of graphics on hunting arrows. It features grayed-out Realtree camo that increases visibility and blood traceability. These arrow shafts have a +/- straightness of 0.003 inches, are available in spine sizes from 300 to 500, range in weight from 7.5 to 9.6 grains per inch and come in lengths between 30.75 and 32.25 inches. They sport a 13-grain Super Nock and 21-grain CB insert.
MSRP: $79.99
— Josh Honeycutt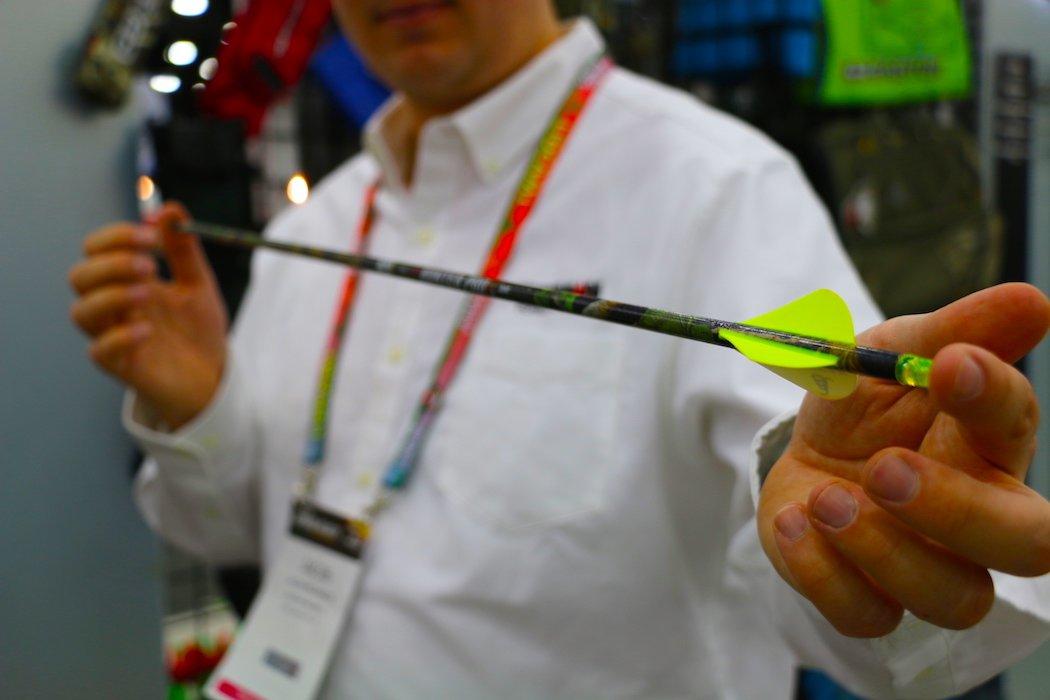 Beman ICS Hunter Realtree Arrows
This arrow option provides accurate trajectory, hard-hitting impact and comes equipped with the Microlite S nocks and precision 21-grain CB inserts. It comes in 300, 340, 400 or 500 spine sizes. Weights range from 7.5 gpi to 9.6 gpi, and they come in 30.75-, 31.25-, 31.75-, and 32.25-inch stock lengths.
MSRP: $65.99
— Josh Honeycutt
Cases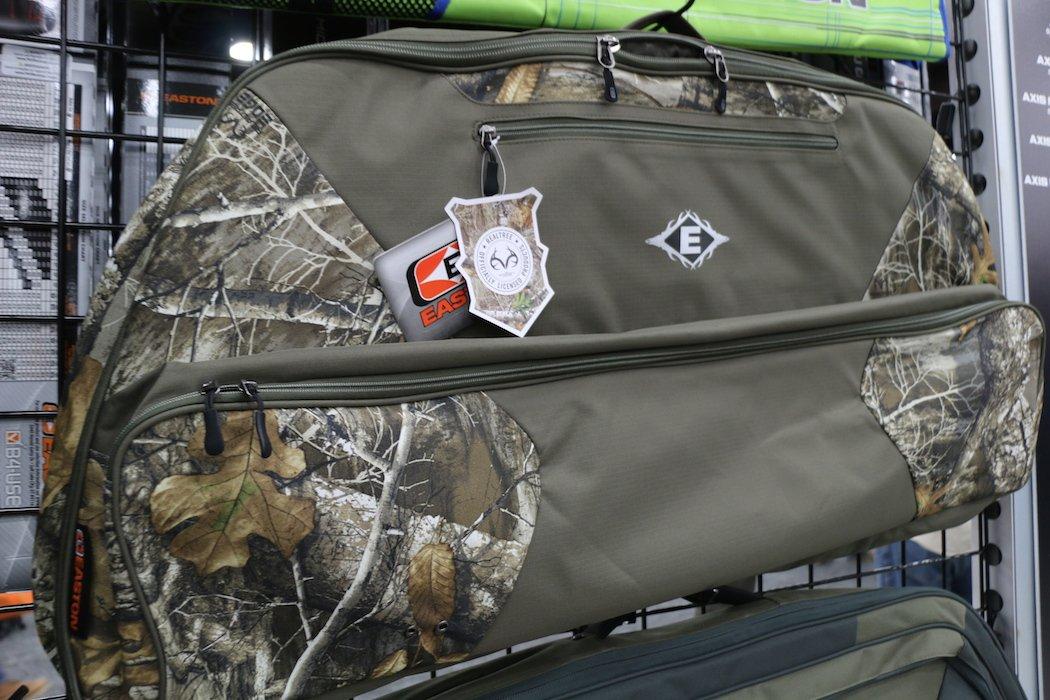 Easton Bow Go
The Easton Bow Go soft case is made with durable material and zippers, and offers components that can stand up to the rigors you put it through. It comes with exterior and interior pockets to keep your other archery gear organized and ready for whenever you need it.
MSRP: $55.99
— Josh Honeycutt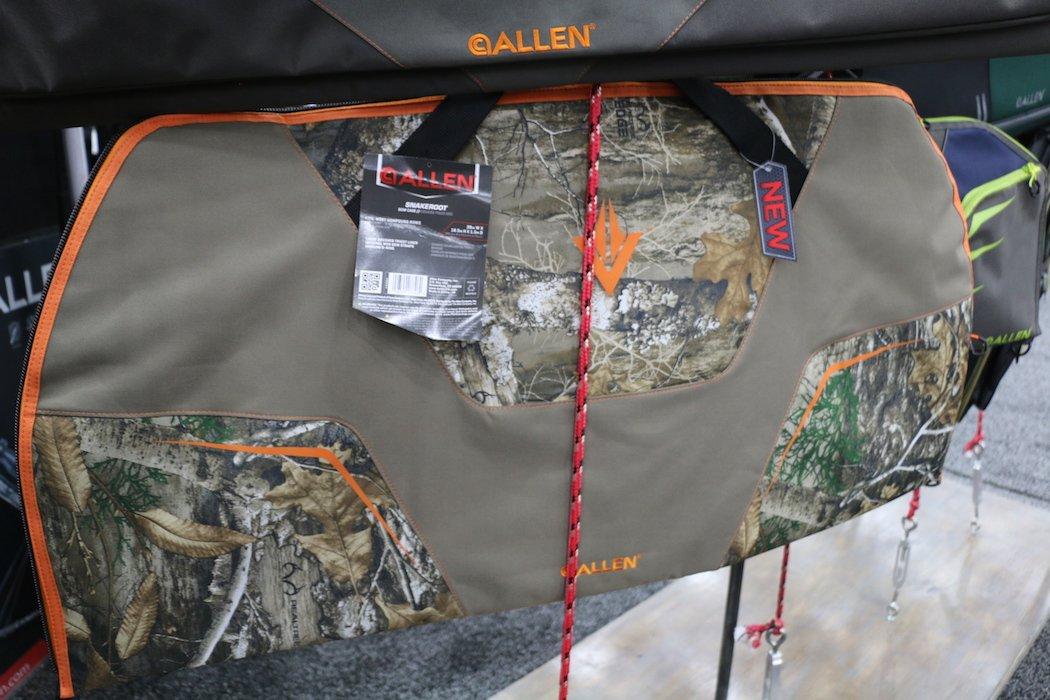 Allen Snakeroot
This new model is 38 by 18.5 by 1.5 inches. It holds most compound bows due to its innovative design. It boasts a large, brushed tricot liner, internal webbed bow straps and a hanging ring. It's also part of a large line of Allen archery product accessories that do the job you need them to. It comes in Realtree EDGE camo.
MSRP: $29.99
— Josh Honeycutt
Broadheads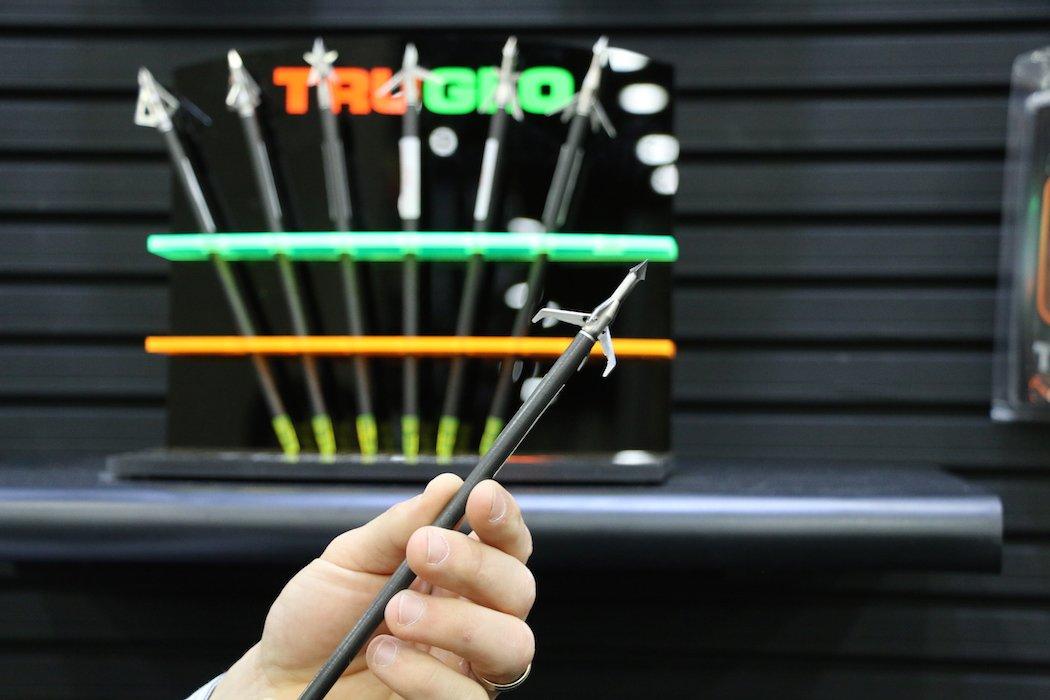 TruGlo BackFlip Mechanical Three-Blade
This 100-grain broadhead from TruGlo offer the superior flight and cutting diameter that large three-blade broadheads are known for. Their reverse-opening blades deploy just as the titanium TruCut tip enters the hide. It utilizes a grade-5, CNC-Machined, one-piece titanium ferrule. The blades are stainless steel, .031 inches thick, and offer a 1 1/2-inch cutting diameter. It comes with replacement blades.
MSRP: $39.99
— Josh Honeycutt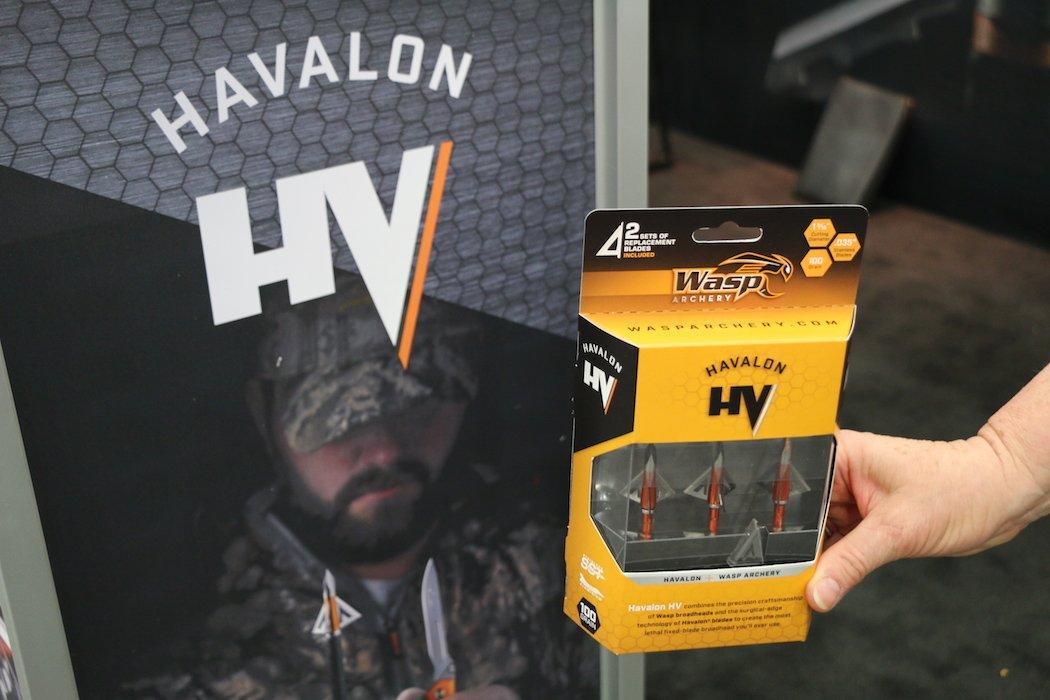 Wasp Havalon HV
Wasp and Havalon partnered to create the ultimate fixed-blade broadhead. The 100-grain Havalon HV has a .035-inch blade thickness and a 1 3/16-inch cutting diameter. Overall, it combines the technologies by both Wasp and Havalon — including the Stainless Smart Tip (SST) — to create a wicked new broadhead.
MSRP: $44.99
— Josh Honeycutt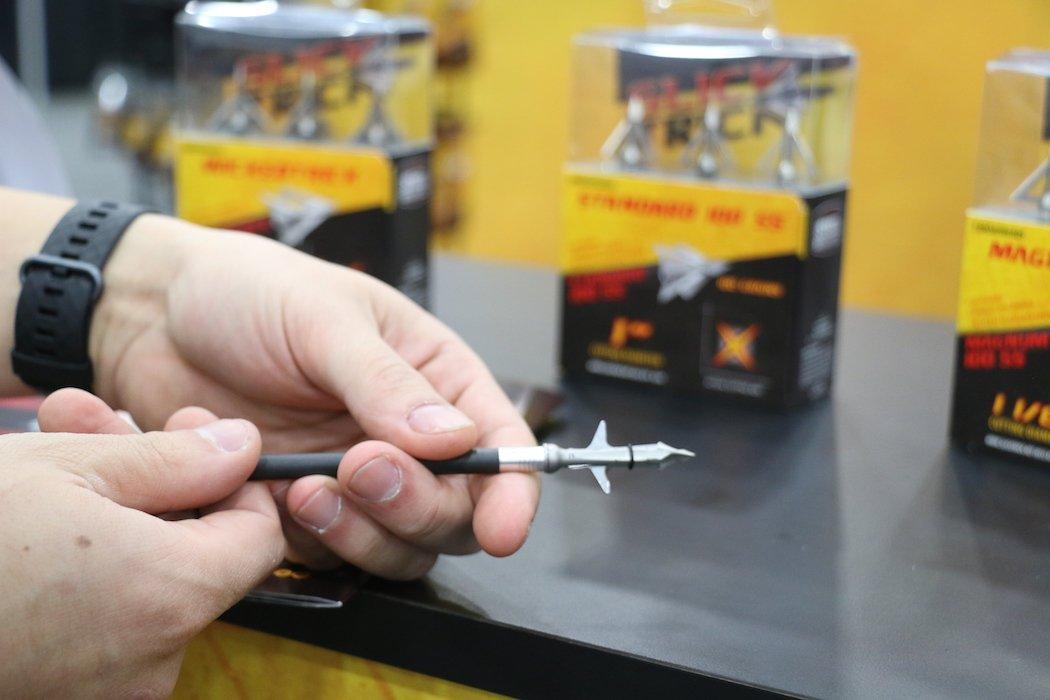 Slick Trick RaptorTrick
The 100-grain RaptorTrick is another solid option. It has .035-inch-thick blades that provide a 2-inch cut. The ferrule is crafted with stainless steel, a four-edge tip, and a stainless-steel pin blade lock. It's definitely a tough broadhead.
MSRP: $47.99
— Josh Honeycutt
Apparel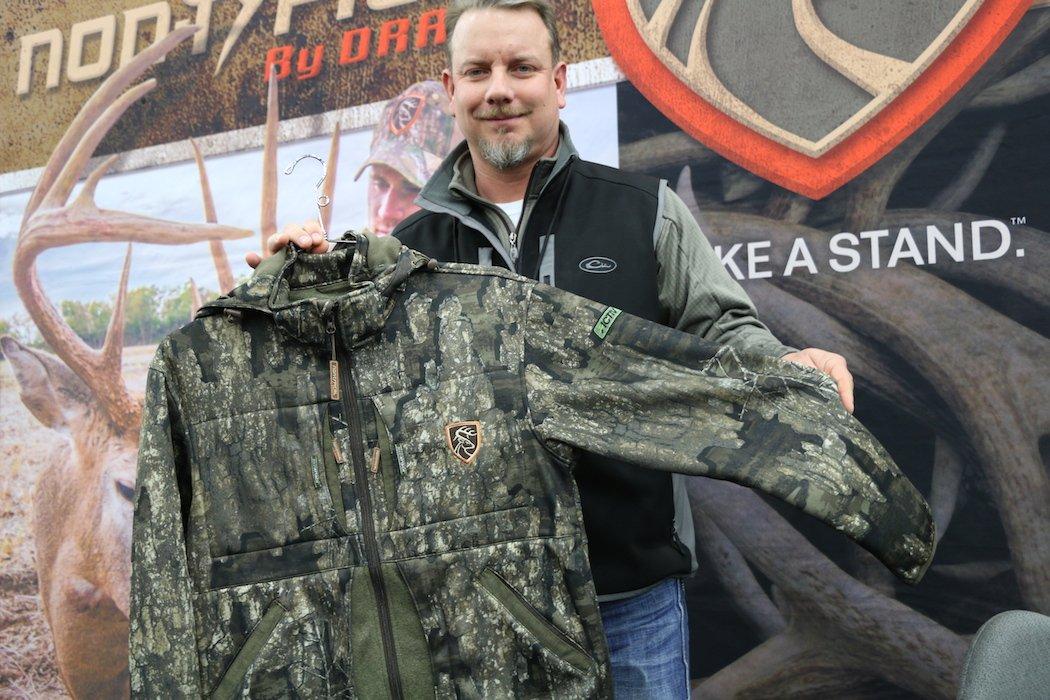 Non-Typical by Drake Stand Hunter's Endurance Jacket with Agion Active XL
Are you a fan of Non-Typical by Drake apparel? Their 2019 line is even better than the previous one. Check out the new Stand Hunter's Endurance Jacket. It features 100% polyester high-gauge stretch interlock fabric, 200-gram polyester fleece backing, Agion Active XL Scent Control technology and a safety harness pass through. It also sports two magnetic and two zippered chest pockets, zippered hand-warmer pockets, shoulder backpack straps, spine pad, back pocket storage, fleece lining and much more. This is the Cadillac of mid-weight hunting jackets. It is offered in Realtree EDGE and Timber camo with sizes ranging from small to 3XL.
MSRP: $179.99-189.99
— Josh Honeycutt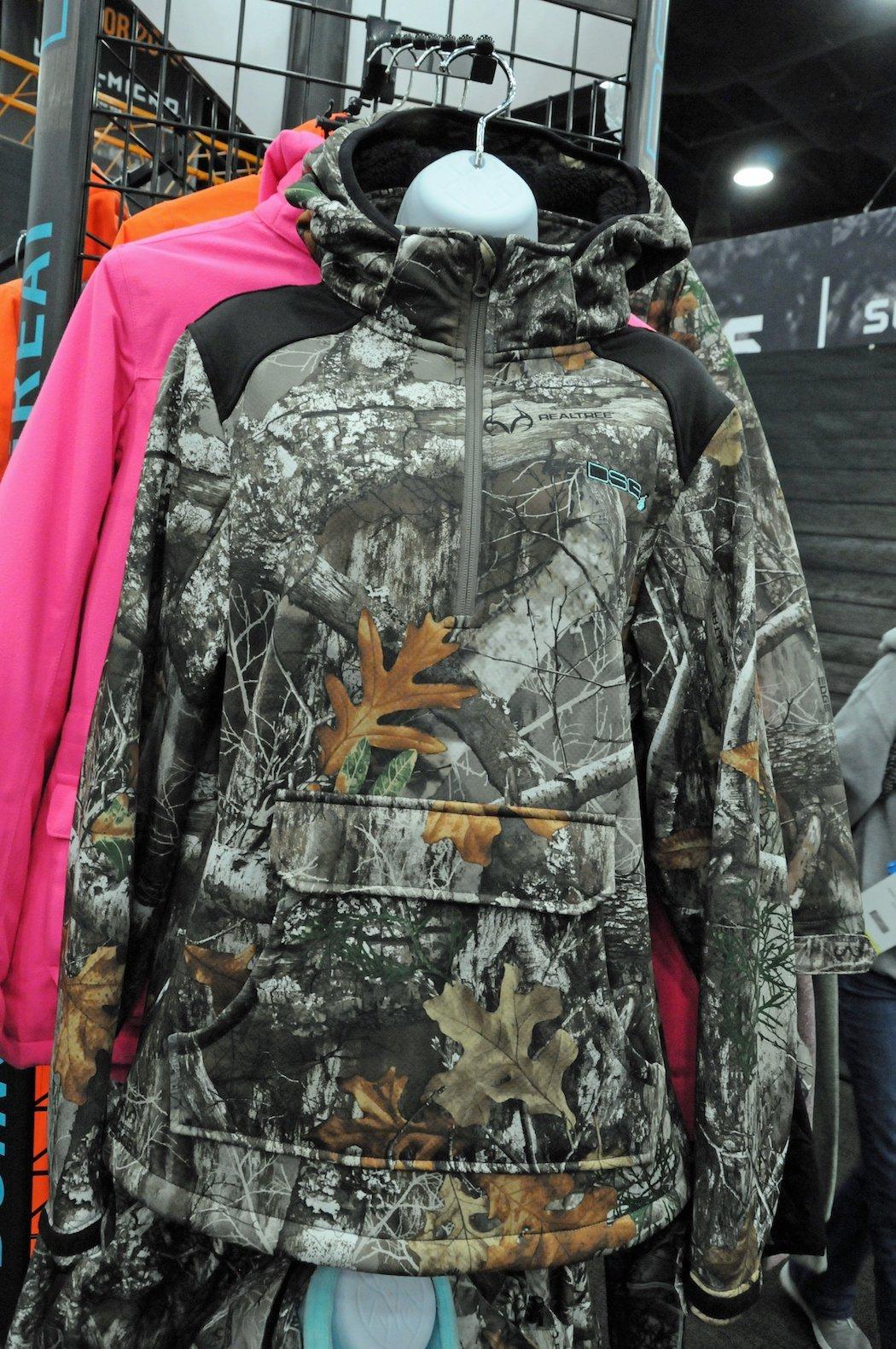 DSG 3.0 Women's Hunting Jacket
The DSG Kylie 3.0 Women's Hunting Jacket in Realtree EDGE features updated styling for this season, but uses the same, great quiet brushed waterproof/windproof tricot shell as the previous version. The jacket features seal-taped seams and DWR on face of the fabric to shed water. The women's camo jacket features thin-profile 100-gram insulation.
MSRP: $179.99
— Stephanie Mallory
Boots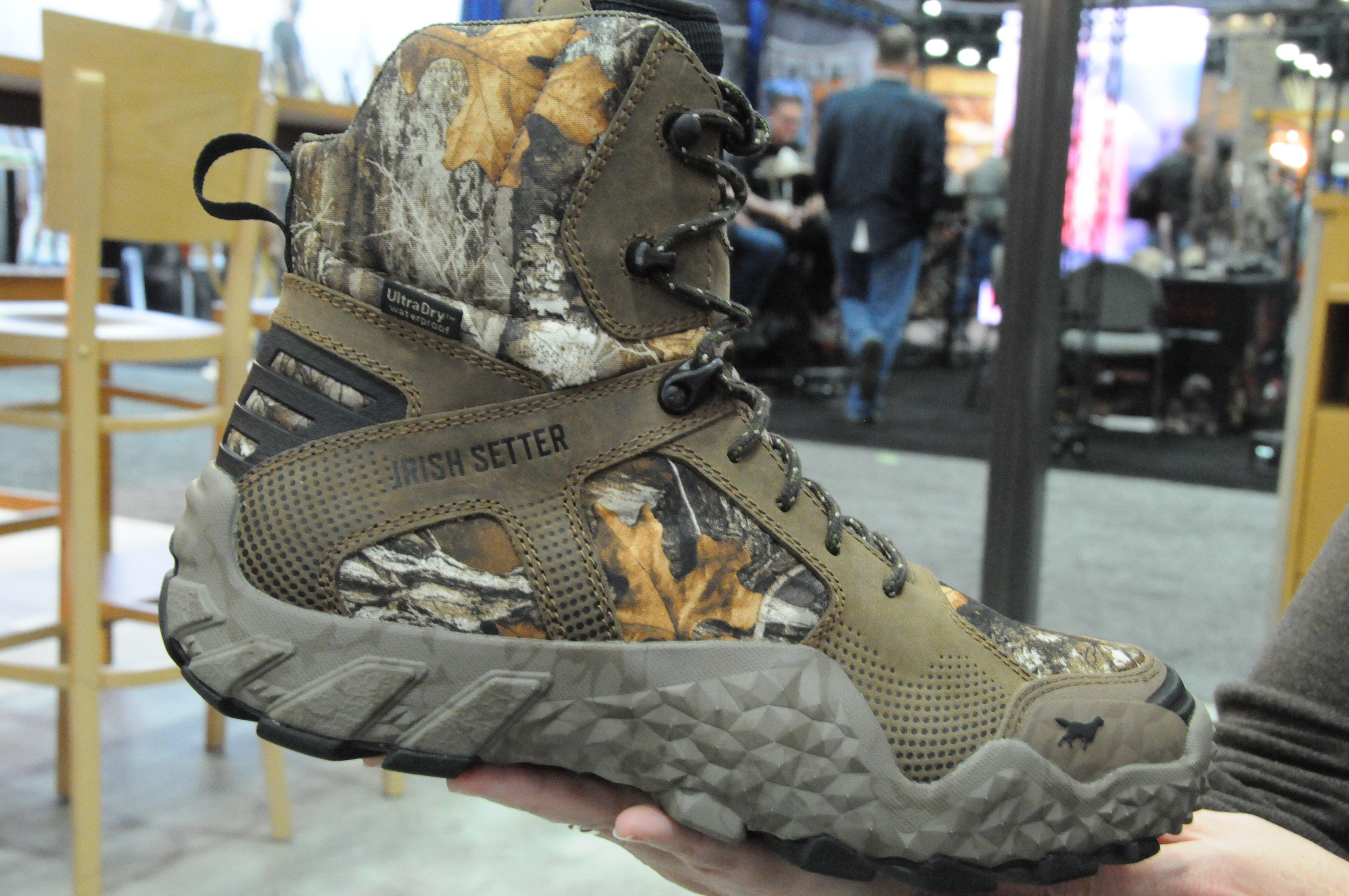 Irish Setter VaprTrek
The new Irish Setter VaprTrek Realtree EDGE boots are lighter than the original version and deliver better traction on rough terrain, while promising improved durability and outstanding all-day comfort. A contoured last mirrors foot shape for excellent fit, while lace-to-toe eyelets help customize the fit. A highly breathable and durable polyurethane memory foam footbed creates instant and all-day comfort for less fatigue. And it remains resilient. It doesn't succumb to compression like most EVA footbeds.
MSRP: 8-inch Non Insulated: $159.99, 8-inch 400-gram: $169.99
— Stephanie Mallory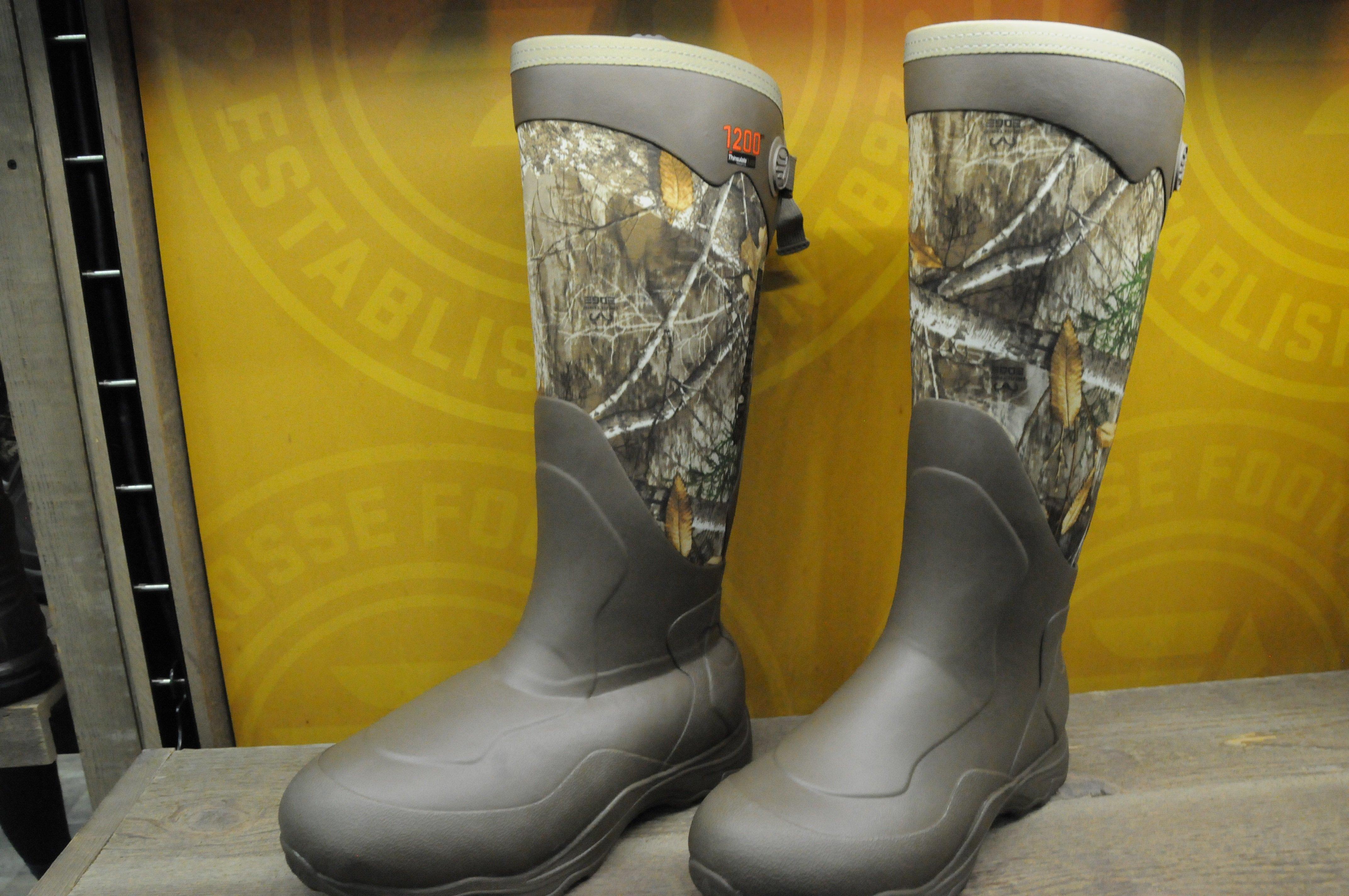 LaCrosse Alpha Agility
LaCrosse Alpha Agility boots are made to move further and faster thanks to lightweight flexibility and comfort. The boots feature premium hand-laid rubber over 5mm of naturally insulating neoprene. Fully waterproof and incredibly durable, the Realtree EDGE rubber boots include an insulating neoprene. Fully waterproof and incredibly durable, the boots include a signature LaCrosse gusset for adjustability. Available uninsulated or with 800-gram or 1200-gram Thinsulate Ultra insulation.
MSRP: $129.95-149.94
— Stephanie Mallory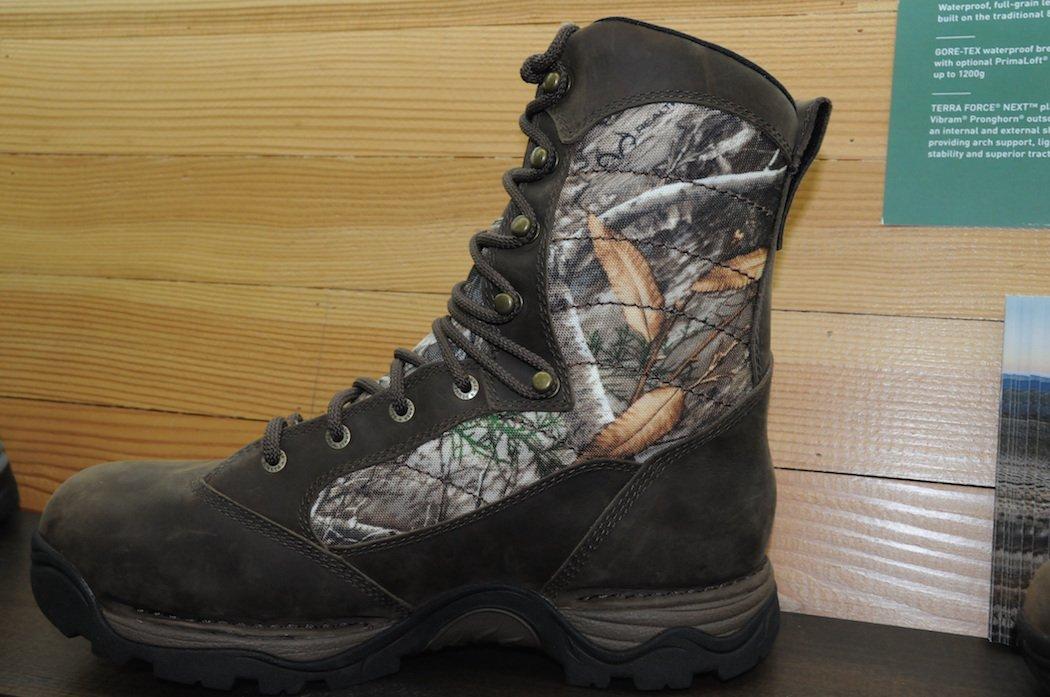 Danner Pronghorn
A favorite among many hunters, the Danner Pronghorn is now available in Realtree EDGE. It's easy to see why so many hunters wear the Pronghorn. The upper is made from a full-grain leather that has been struck through with marbling that Danner calls CamoHide. The 100% waterproof and breathable GORE-TEX liners ensure that no water gets in, while allowing sweat and moisture to get out. The fourth generation outsole is extremely rugged and responds well to diverse terrain. It provides better grip and fits seamlessly into the Pronghorn's streamlined, lower profile design. Available in insulated and non-insulated options.
MSRP: $229-279
— Stephanie Mallory
Packs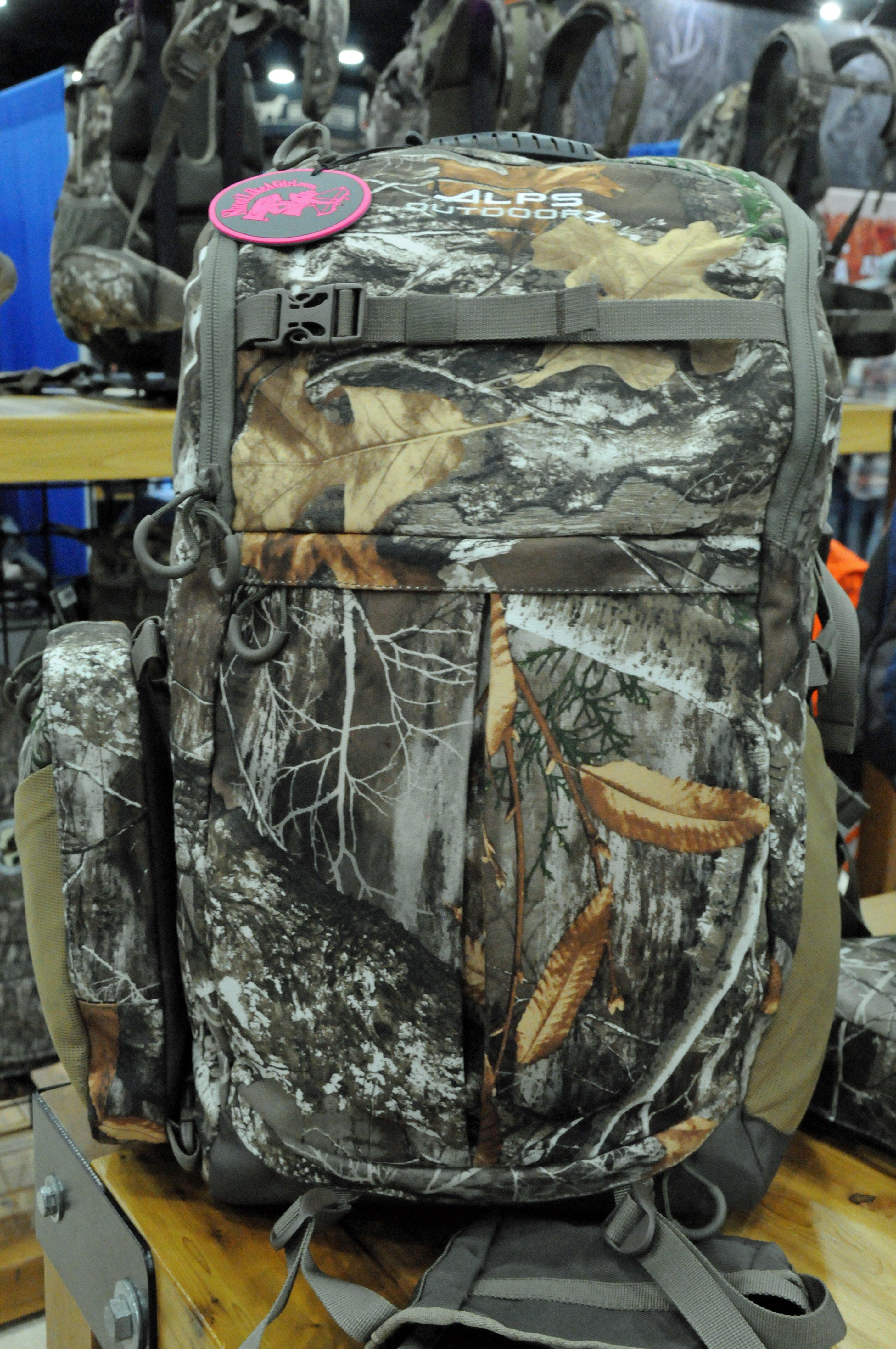 ALPS OutdoorZ Allure Womens Realtree EDGE Camo Pack
To meet the demands of the growing number of women hunters, ALPS OutdoorZ has developed a modular hunting daypack built to comfortably fit the female form. The Allure Womens pack in Realtree EDGE is specifically designed to accommodate hunting in either a ground blind or a tree stand.
MSRP: $149
— Stephanie Mallory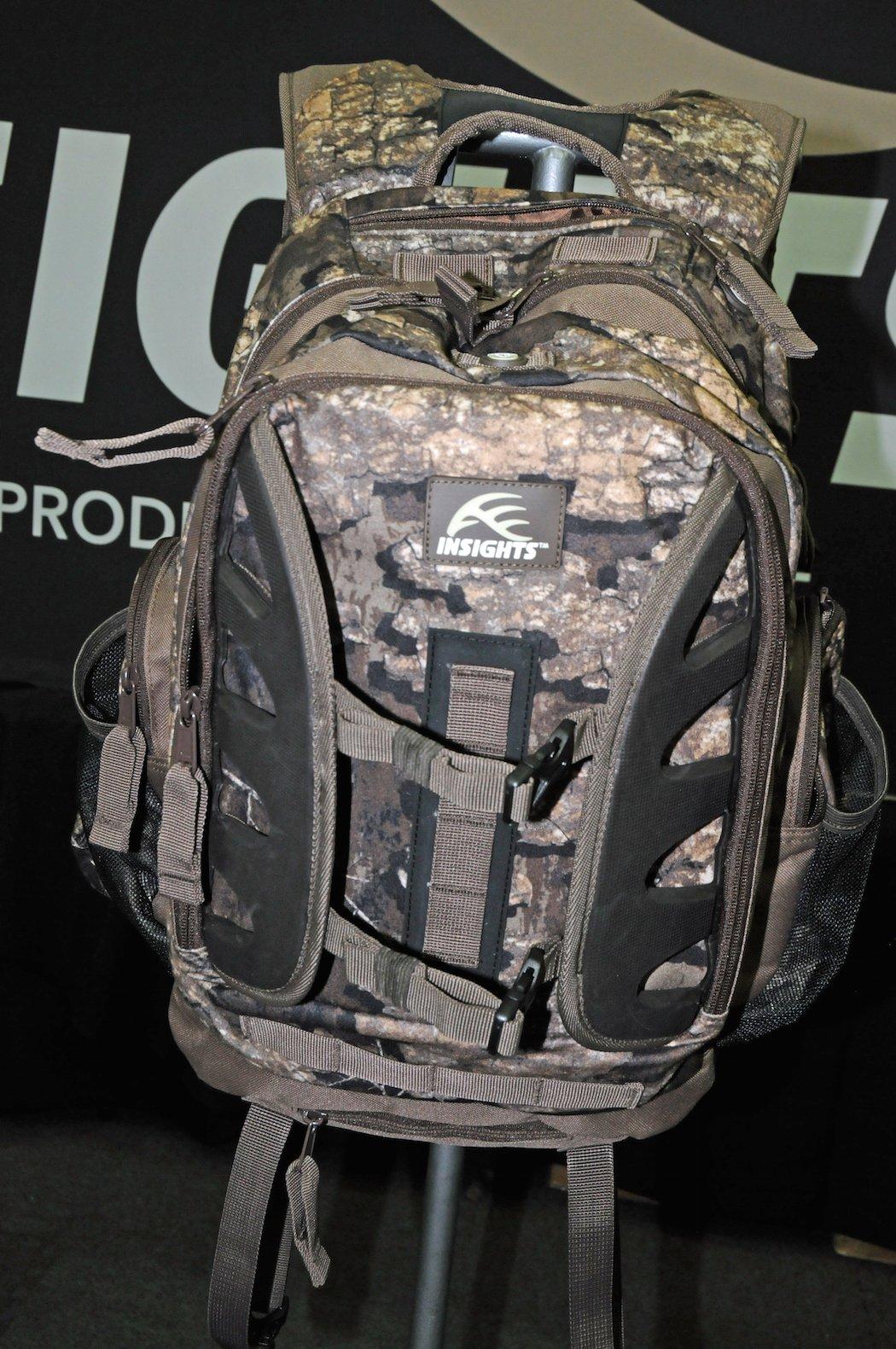 Insights The Element Realtree Timber Camo Pack
Insights The Element Realtree Timber Camo Pack comes in at a comfortable 3 pounds and offers a ton of space. The Element comes with the popular TS3 front panel system that is featured on the hybrid weapon carrier packs. Designed to tackle anything mother nature can dish out, the Element comes with a hidden rain fly, allowing you to be prepared in any element.
MSRP: $79.99
— Stephanie Mallory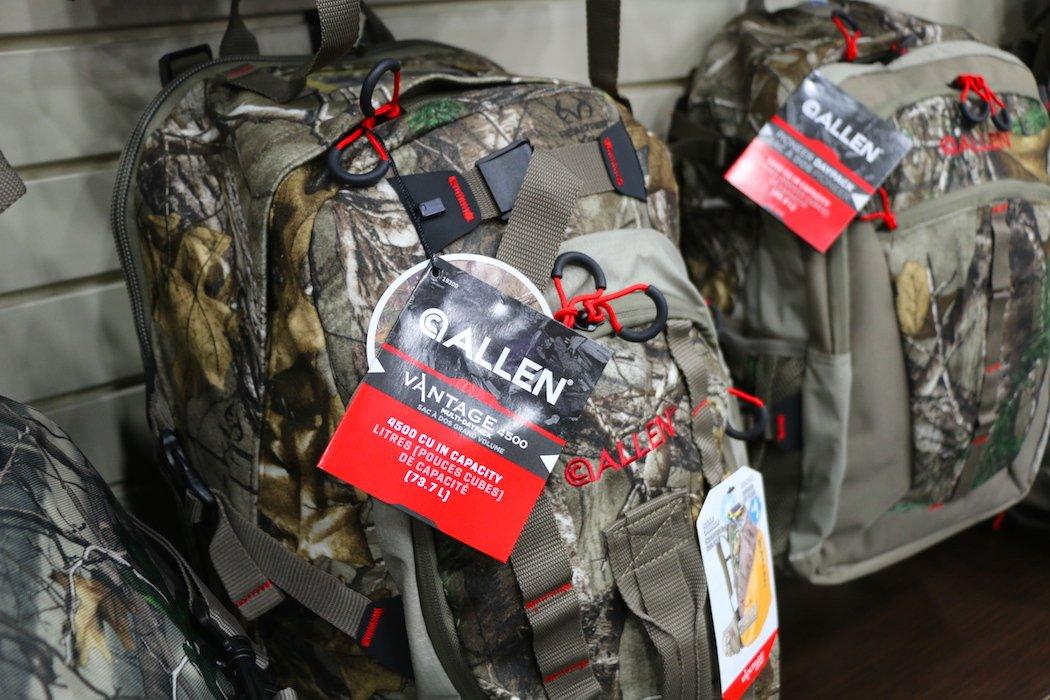 Allen Vantage 4500
Looking for a good pack to get the job done? This 4,500-cubic-inch backpack from Allen — the Vantage — is a good pick. It has an integrated power charger with solar back-up port. The varying adjustable torso system ranges from 17 to 24 inches. It also has a reversible rain fly with a blaze orange option, integrated bow or rifle carry system, expandable mesh storage compartment, extremely quiet fabric, padded zippered pockets, interior pockets, hydration bladder capabilities and a foam padded waist belt and shoulder straps. It comes in Realtree camo.
MSRP: $159.99
— Stephanie Mallory
Binoculars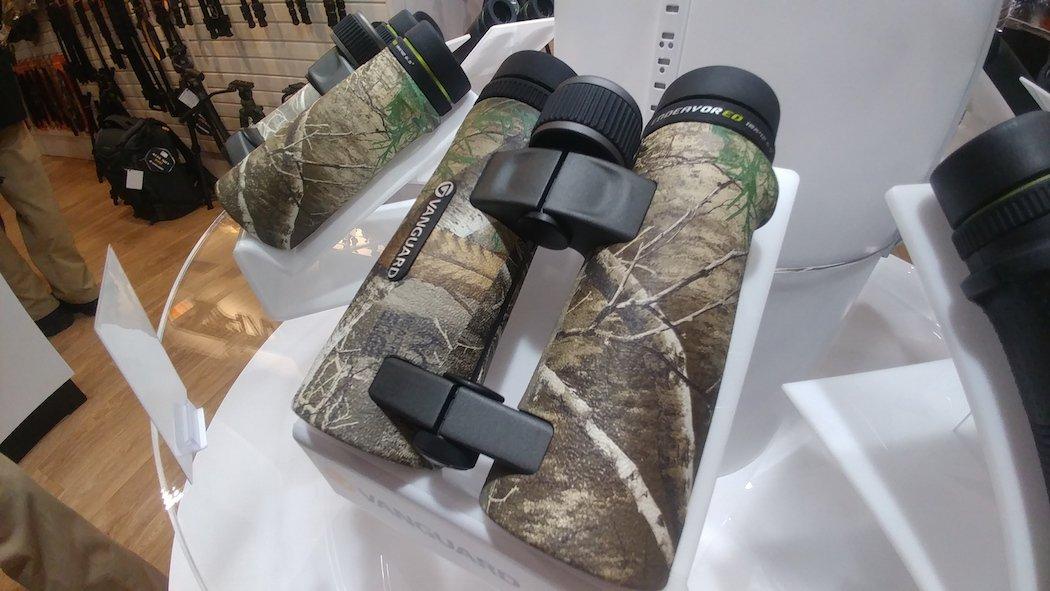 Vanguard Endeavor ED
The Endeavor ED binocular from Vanguard packs a lot of features into a reasonably priced piece of glass. Their 10x42 configuration makes them a good overall option regardless of where you hunt. The Endeavor ED's feature Vanguard's premium ED glass for increased clarity and sharpness. They have a field of view of 340 feet at 1,000 yards and are finished in Realtree EDGE.
Price: $299.99
— Tyler Ridenour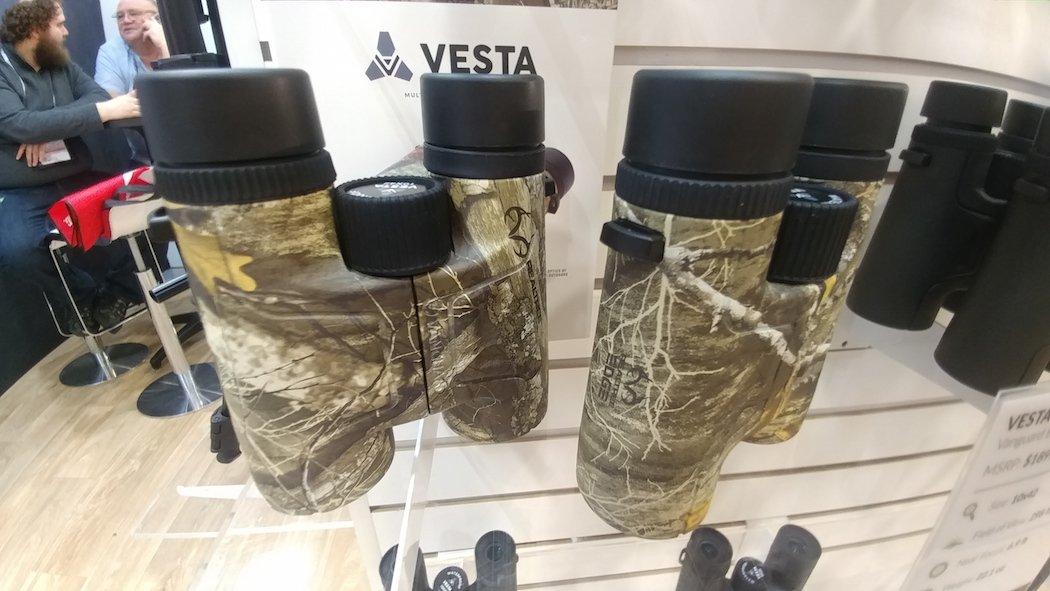 Vanguard Vesta
Binoculars are critical for any type of hunt, from glassing out West to scanning timber for an approaching gobbler or buck. The Vesta from Vanguard optics are a good option at a price that won't ding your pocketbook too hard. These binoculars have a field of view of 298 feet at 1,000 yards and their 10-power magnification makes them well-suited to nearly all hunting situations. The Vesta features smooth twist-up eye cups and is finished in Realtree EDGE.
Price: $189.99
— Tyler Ridenour
Treestands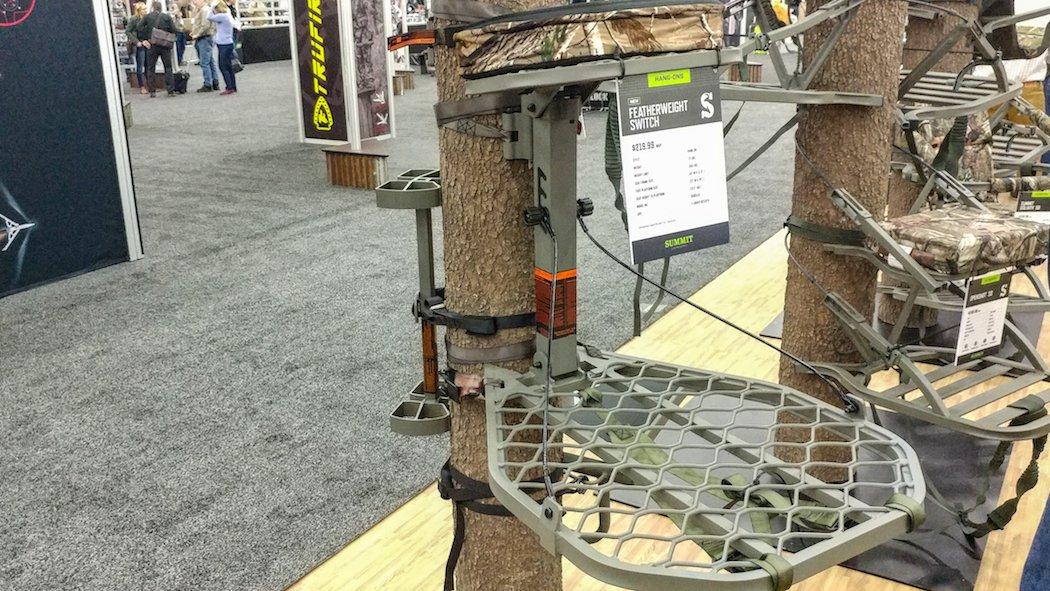 Summit Featherweight Switch Hang-on Stand
When hunting whitetails from a treestand, it's critical to have stand sites for a variety of conditions and wind directions. However, owning enough quality stands to hunt effectively can be costly. The new Featherweight Switch hang-on stand from Summit addresses this issue by using a mounting bracket called a Switch Receiver that attaches directly to the tree and supports the stand. These cost-effective receivers make it possible to easily hunt multiple locations with only one stand. The Featherweight stand itself is packed with features. Its platform measures 28 inches by 23 inches and is fully adjustable as well (so that it can be leveled in crooked trees). The 2.75-inch seat provides plenty of comforts and is trimmed in Realtree EDGE. The total weight of the stand is 17 pounds with a weight rating of 300 pounds.
MSRP: $249.99 (Stand and Receiver) $34.99 (Additional Receiver)
— Tyler Ridenour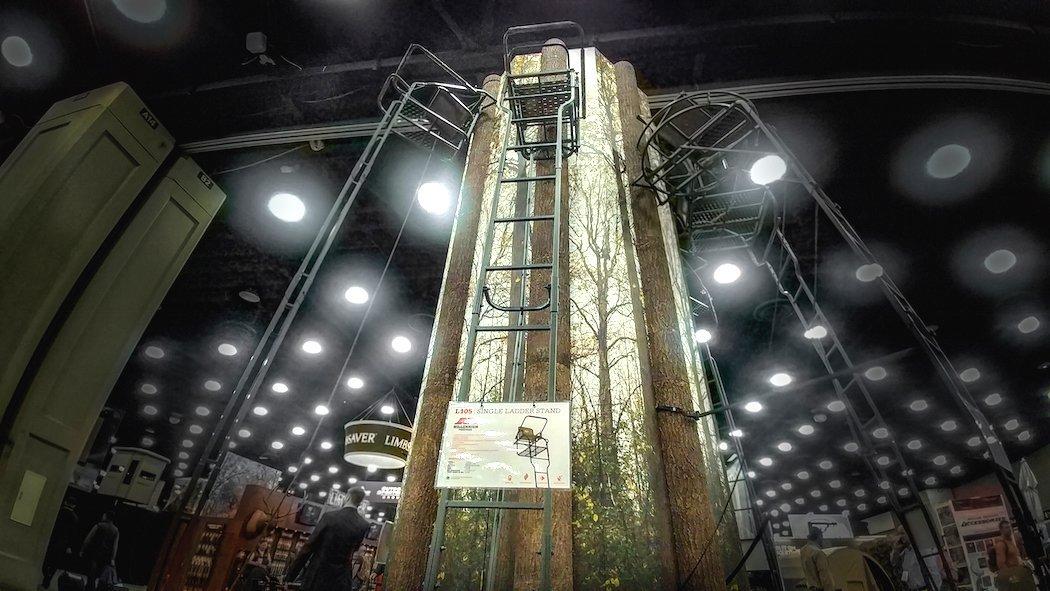 Millennium L 105 Ladder Stand
There are certain hunting situations when a ladder stand is the best tool for the job. The folks at Millennium tree stands know this and for 2019, they've added several new ladder stand options to their lineup. The L 105 is a single-person stand with a height of 17 feet from the ground to its adjustable and padded shooting rail. This stand also features the ComfortMax seat that Millennium has become known for. The L 105 uses all-steel construction and also features a footrest and padded armrest.
MSRP: $239.99
— Tyler Ridenour
Safety Harnesses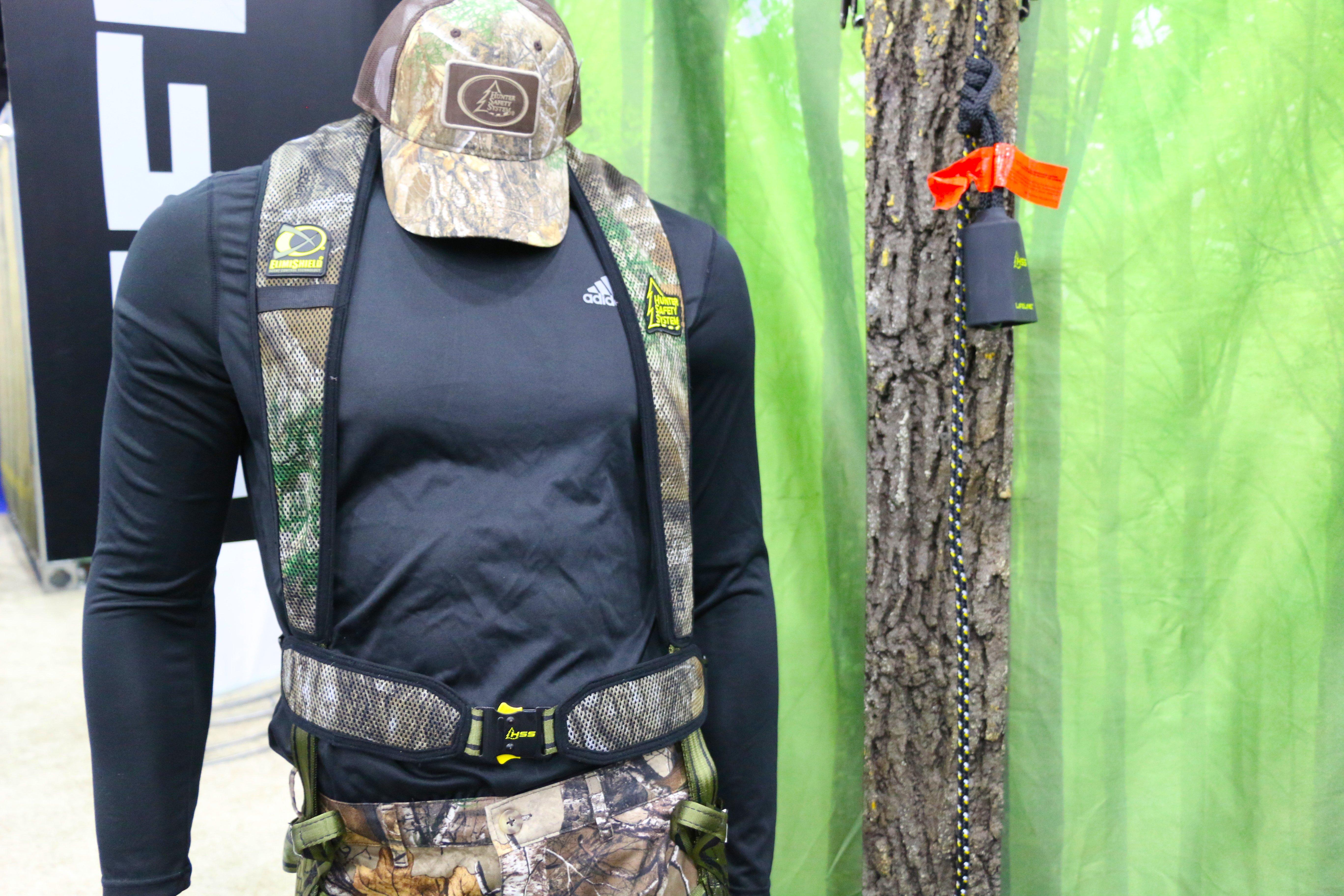 Hunter Safety System Ultra-Lite
This little guy packs a big punch. It's great for those who have long walks in, hunt in hilly terrain, or need to cut weight to make those long entry and exit routes into the stand more bearable. All in all, this harness doesn't have the pockets you might want. But it does have the lightweight design all deer hunters need, especially on those hot, early season hunts.
New mesh upper
More breathable design
ElimiShield Hunt Scent Control Technology (heat-fused into fabric)
Hidden mesh cell phone pocket (in chest strap)
Slim design gives both snug fit and maneuverability
Comes in Realtree EDGE camo
MSRP: $99.95
— Josh Honeycutt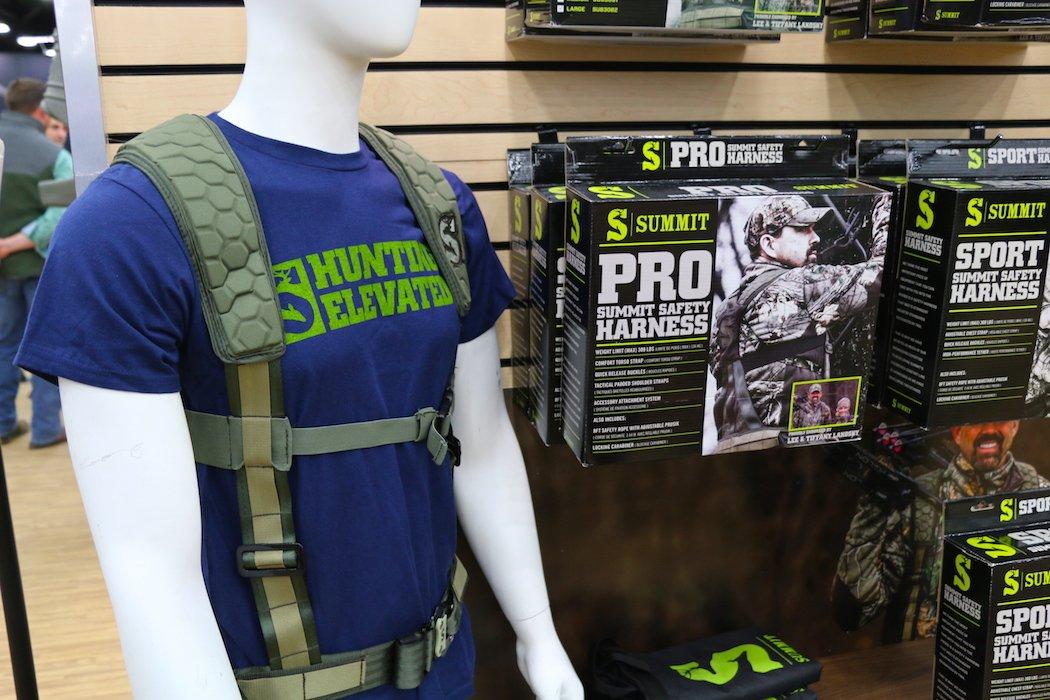 Summit Pro Summit Safety Harness
Are you a Summit fan? Need a new harness? This one has your name on it. Its comfortable design makes wearing a harness a breeze. Easy on before the hunt and easy off afterward.
300-pound weight limit
Tactical padded shoulder straps
Accessory attachment system
Comfort torso strap
Quick-release buckles
MSRP: $99.99
— Josh Honeycutt
Ground Blinds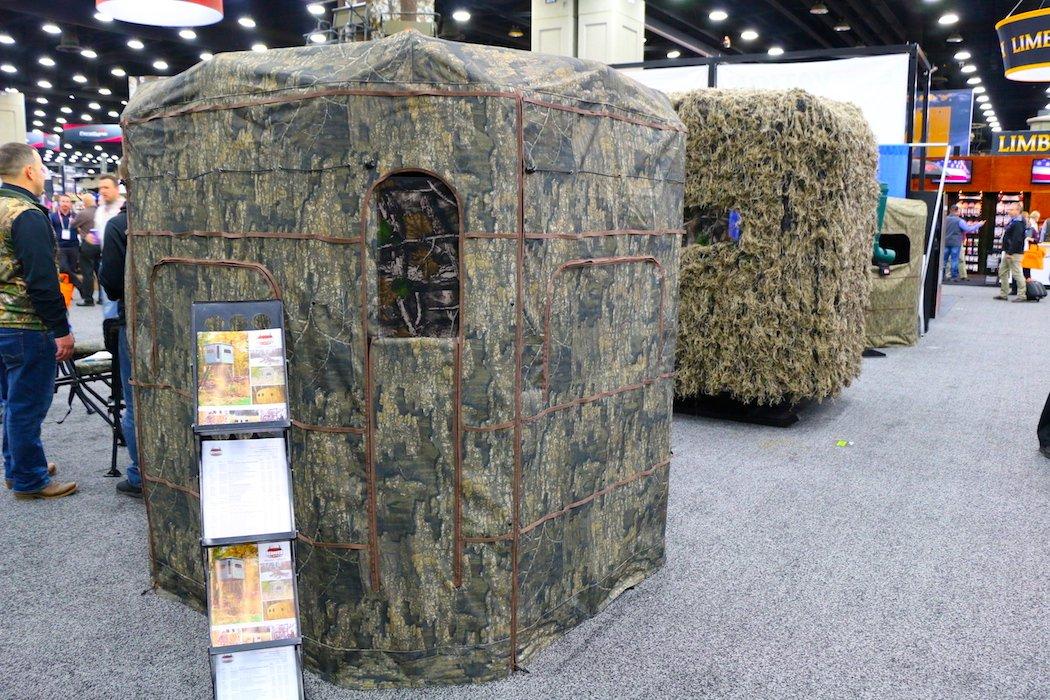 Redneck Soft-Side Burlap Ground Blind
This low-profile ground blind features three-layer cover made of burlap, denier and PVC. It has a very natural look that blends and doesn't reflect a lot of light. Windows and doors feature heavy-duty zippers and window covers slide up and down without hassle and noise. This blind weighs 107 pounds and is 36 inches from ground to the bottom of the horizontal windows. The exterior size is 72 inches wide by 72 inches deep by 67 inches high. It comes in Realtree EDGE and Realtree Timber camo.
MSRP: $399.99
— Josh Honeycutt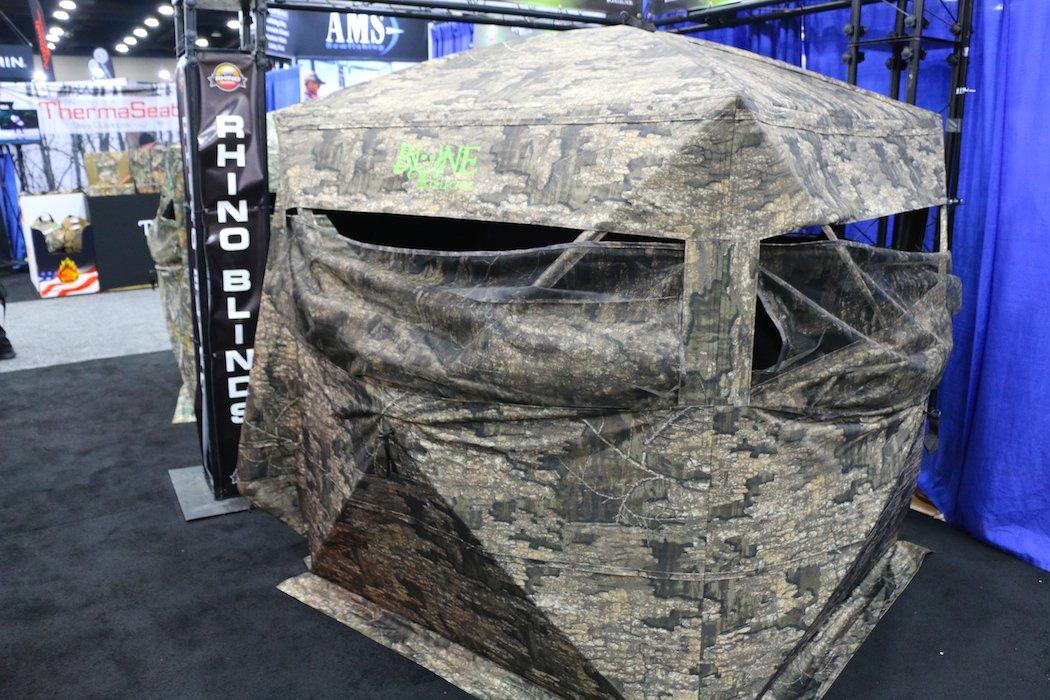 Rhino Bone Collector 150 Ground Blind
Rhino has long made tough, durable ground blinds. The new Bone Collector 150 is no different. It upholds the reputation its maker has long held. Overall this is a solid blind. It weighs 16 pounds, is 66 inches high, 75 inches wide and has a footprint of 58 inches by 58 inches. It comes with brush straps and in either Realtree EDGE or Realtree Timber camo.
MSRP: $139.99
— Josh Honeycutt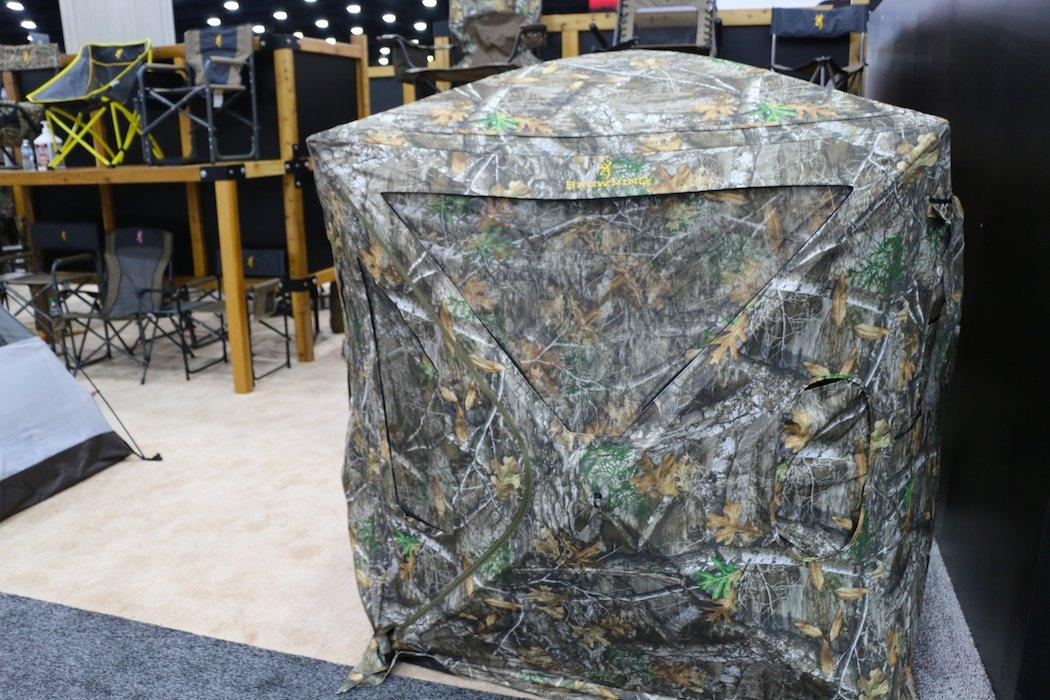 Browning Phantom X Ground Blind
Any Browning fans in the house? The Phantom X ground blind is the product for you. It has a double door design that makes entry and exit easier. It's crafted from 100% brushed 600D polyester with blacked-out backing to help keep you concealed. It features the Silent-Trac window system for limitless (and quiet) window positioning, 180-degree curtain-style viewing areas, aluminum hubs, a ground skirt, fiberglass poles, gear pockets, brush loops, tie-down stakes, bow hanger and much more. The center height is 70 inches. The shooting width is 74 inches. And it weighs in at 19 pounds 8 ounces. Comes in Realtree EDGE camo.
MSRP: $299.99
— Josh Honeycutt
Trail Cameras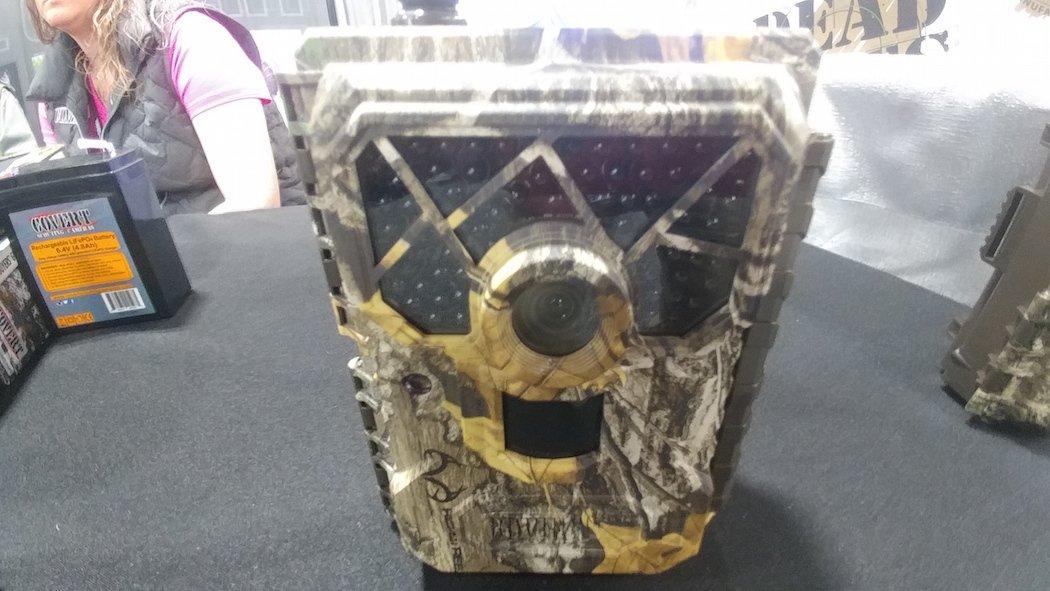 Covert Blackhawk LTE
The Blackhawk LTE from Covert is a great option for a wireless cellular trail camera. This model uses the Verizon LTE network to send photos and video directly to your device of choice. The Blackhawk LTE is loaded with features and comes standard in Realtree EDGE.
Image resolution: 20mp
Illumination: 60 no-glow LEDs
Power: 12 AA Batteries
Field of view: 58 degrees
Burst mode: 1-10 shots
Display screen: 2 inches
Price: $439.99
— Tyler Ridenour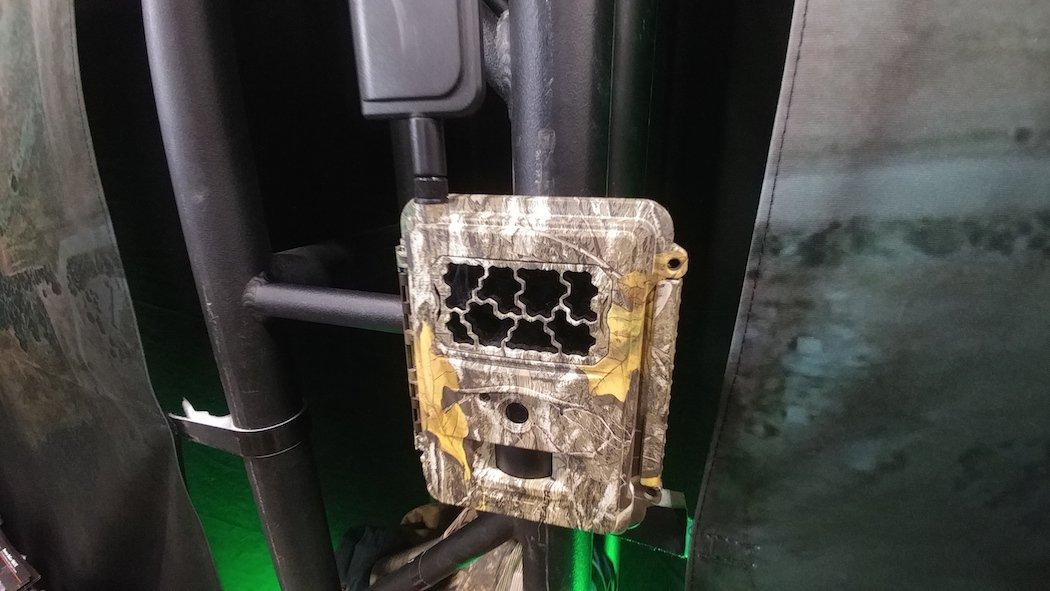 Spartan GoCam
The Spartan GoCam sends photos from the field directly to your device using one of over a half-dozen available networks. This camera lets you know what's happening in your hunting area in real time even when you're miles away. It has tons of great features and is available in Realtree EDGE finish.
Image resolution: 3mp, 5mp, 8mp
Illumination: Blackout LED
Power: 4, 8, or 12 AA Batteries
Field of view: 52 degrees
Burst mode: 1, 2, or 3 shots
Display screen: 2 inches
Price: $299.95
— Tyler Ridenour
Skinning Knives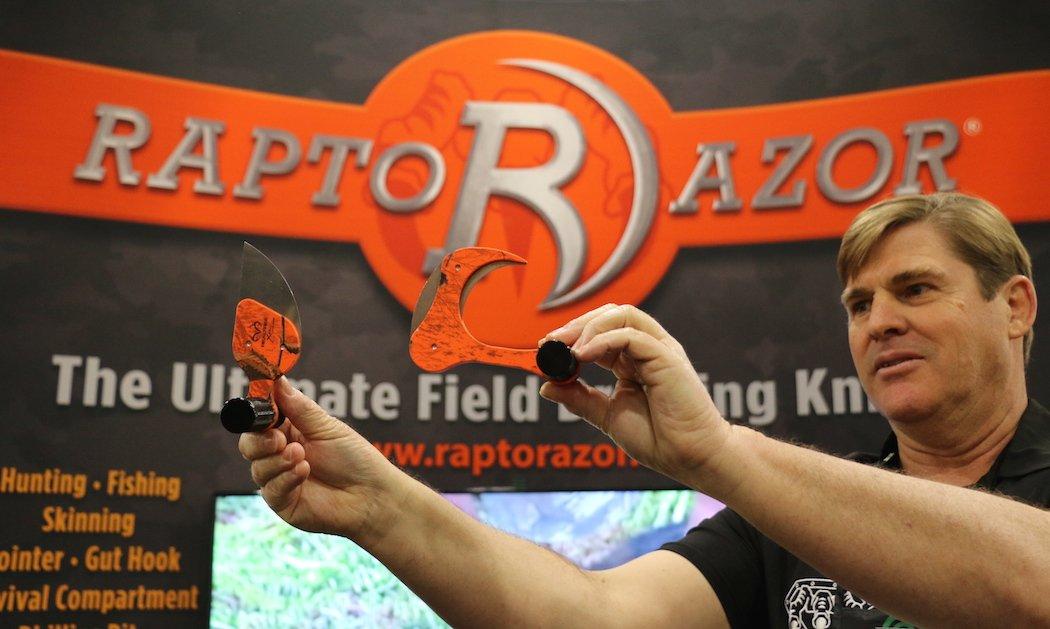 RaptoRazor Knife Set
RaptoRazor's innovative knife design is a one-of-a-kind system that makes skinning and caping much simpler. Much different than other knives, the hooked skinning blade and mano both contribute to easier game processing. It also comes in Realtree AP Orange camo, which makes it difficult to lose the knife while working in the field.
MSRP: $164.99
— Josh Honeycutt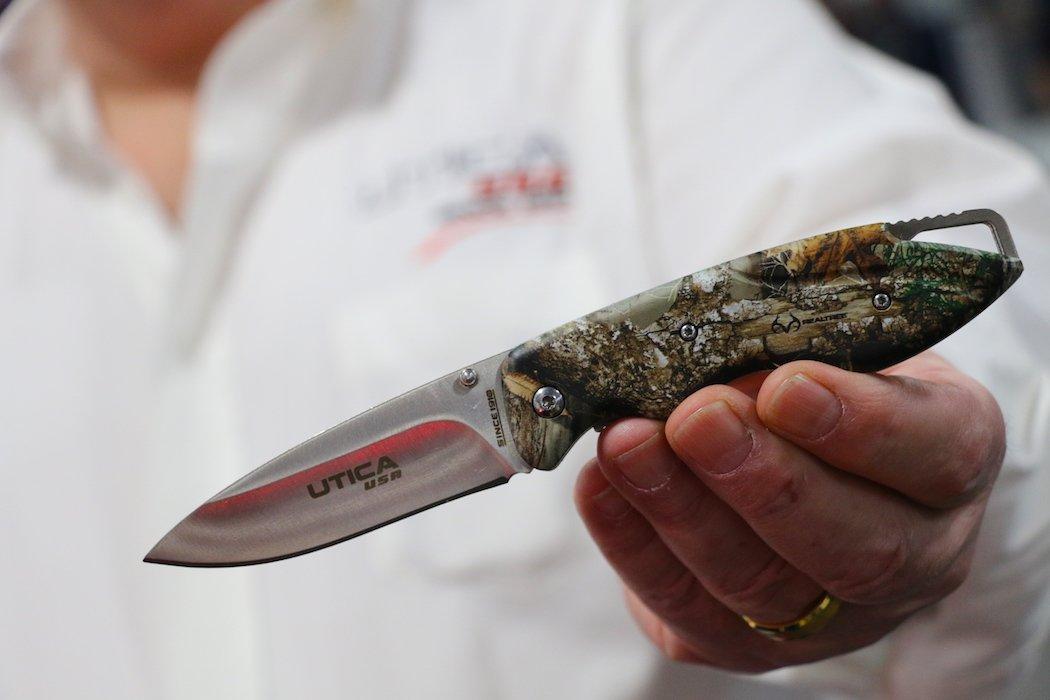 UTICA USA Blade Tagger Series
Looking for an everyday carry knife? The Blade Tagger series is a great way to go. The folding liner lock is 1/2 assist with a ball bearing. The blade length is 3.38 inches and .125 inches thick. It's made of 8Cr steel. The handle is 4.5 inches of G10 aluminum. It also has a pocket clip and comes in Realtree EDGE camo.
MSRP: Unknown
— Josh Honeycutt
Miscellaneous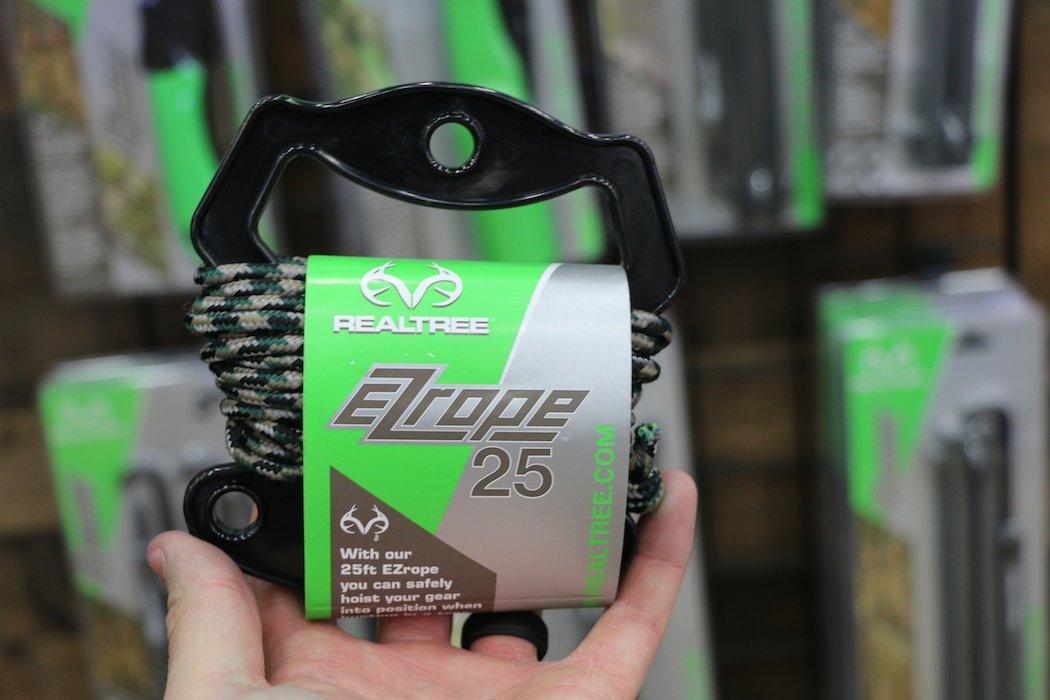 Realtree EZrope Haul Line
Those who hunt from treestands understand how difficult (and unsafe) it is to try to climb and carry gear simultaneously. Don't do it. Use a haul line to hoist your gear instead. The Realtree EZrope is perfect for this job. It comes with a convenient handle that doubles as a wrap to keep it tangle-free. It comes with 25 feet of rope.
MSRP: $9.99
— Josh Honeycutt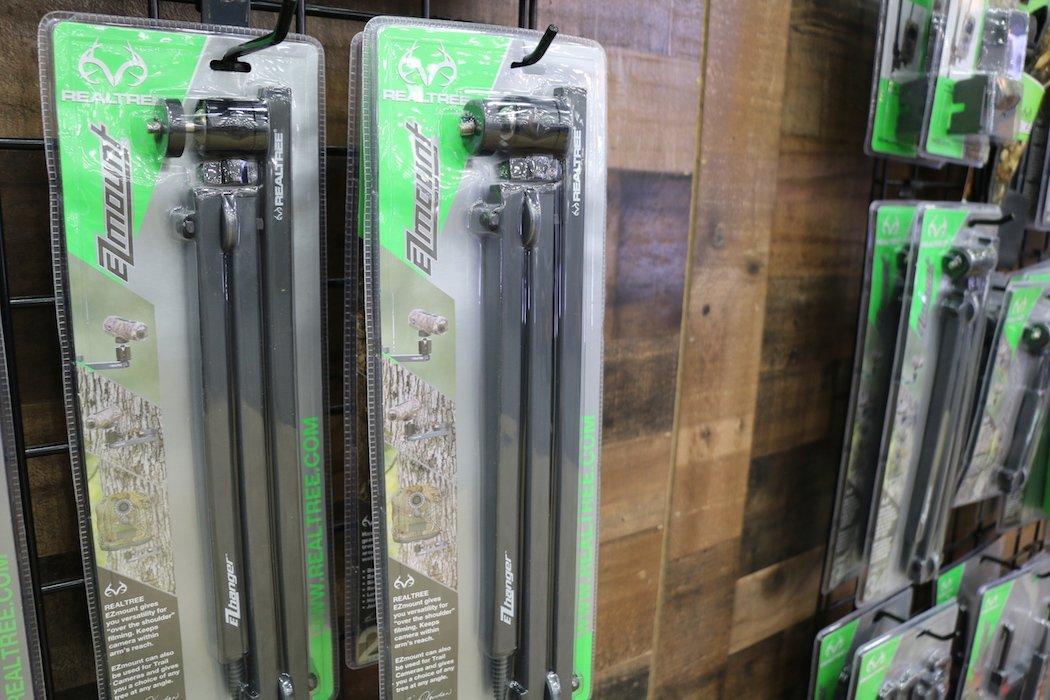 Realtree EZmount and 34-Inch EZhanger
Have the EZpic phone holder? This is the mounting kit you need to use it in the treestand. It comes with the EZmount and 34-inch EZhanger. You can also use it to mount other smaller cameras and camcorders as well. Even trail cameras can be used with this tool. And don't worry about weird tree trunk or limb angles. Screw this thing in at any angle you need, and it will work.
MSRP: $20.99 | $11.99
— Josh Honeycutt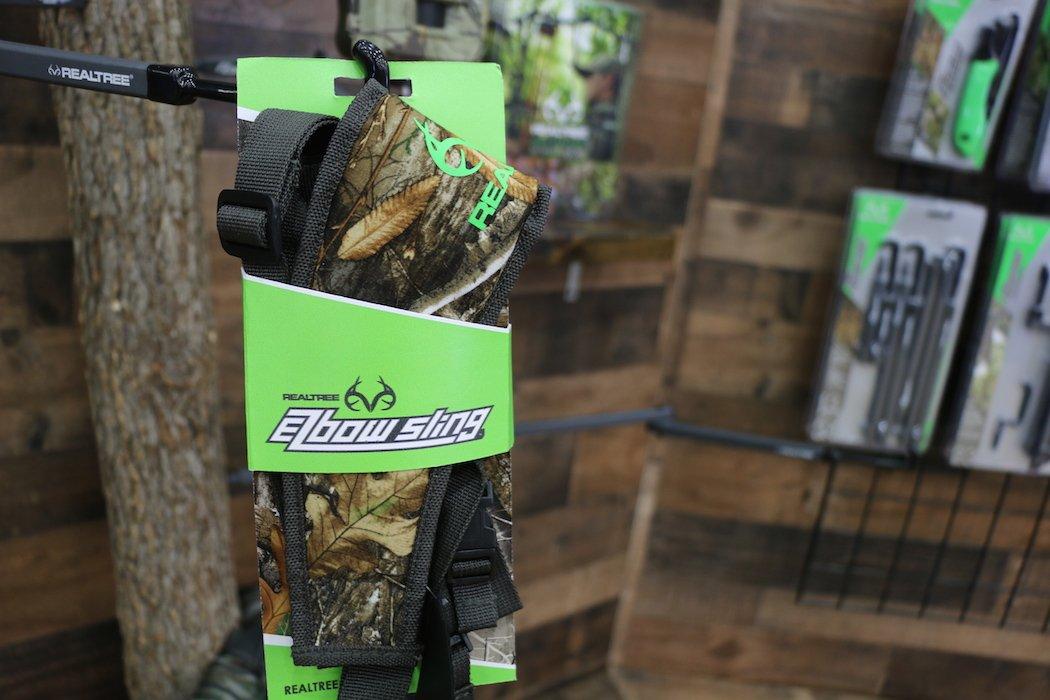 Realtree EZbow Sling
One of the best archery inventions ever was the bow sling. No longer do you have to pack your bow in with your hands. Simply sling it over your shoulder like you would a gun and trek on to the treestand. The EZbow sling frees up your hands to use your optics or any other gear you need as you walk to and from your destination.
MSRP: $19.99
Check out more stories, videos and educational how-to's on bowhunting.