GET THEM WHAT THEY REALLY WANT
Don't worry. There is still time to pick out that gift for the hunter in your life. But ol' St. Nicholas will be sliding down chimneys, chowing down on cookies, and guzzling milk before we know it. Don't wait any longer. Pick up or order one of these items today.
REALTREE EZ HANGER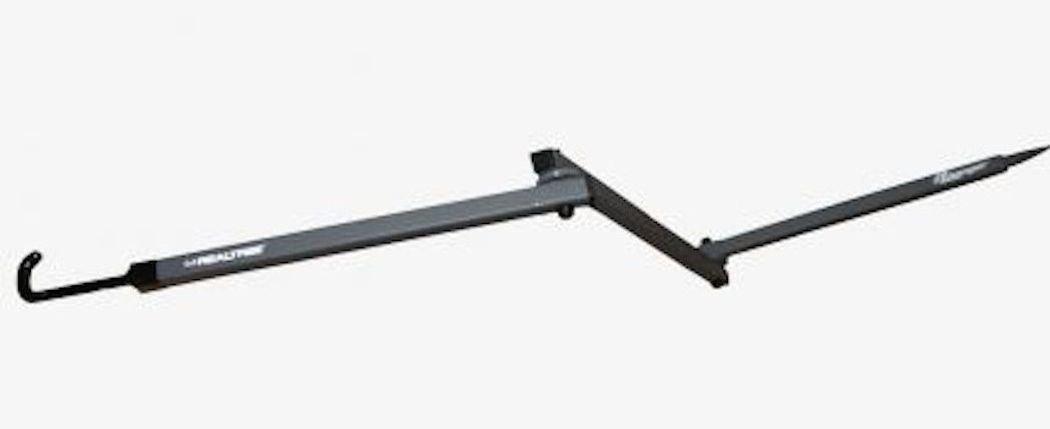 I didn't know what I was missing until I started using the EZ hanger. You can get these in three sizes: the 13-inch, 22¾-inch and 34-inch. These make it so much easier to hang your bow, backpack and other gear. It frees up your hands and keeps everything organized in the tree.
Price: $15.99
REALTREE ARM GUARD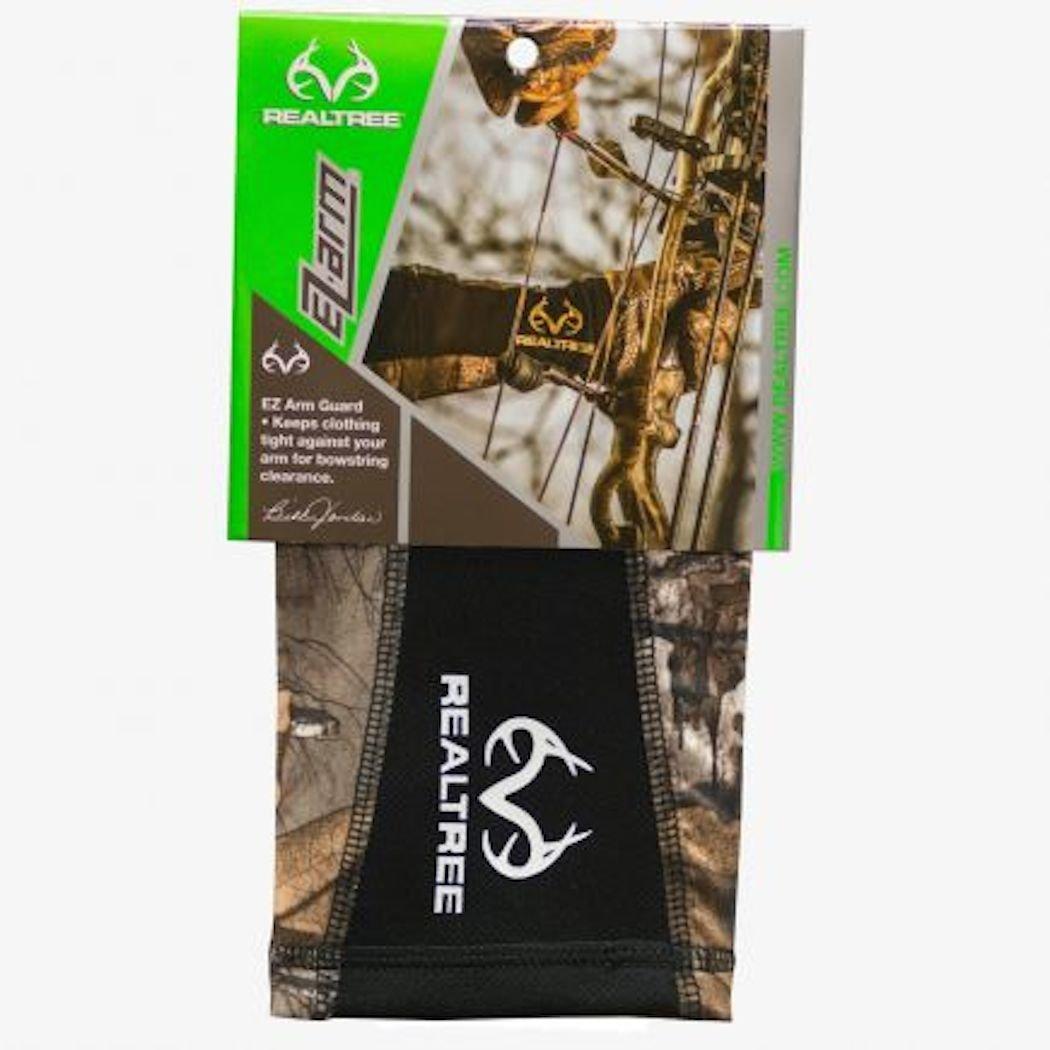 Ever had your bowstring catch on your sleeves? It happens. Bulky sleeves will send an arrow astray in a hurry. Use the EZ Arm Guard to hold clothing tight to your arm. It has fabric memory technology for a good fit.
Price: $12
REALTREE HAT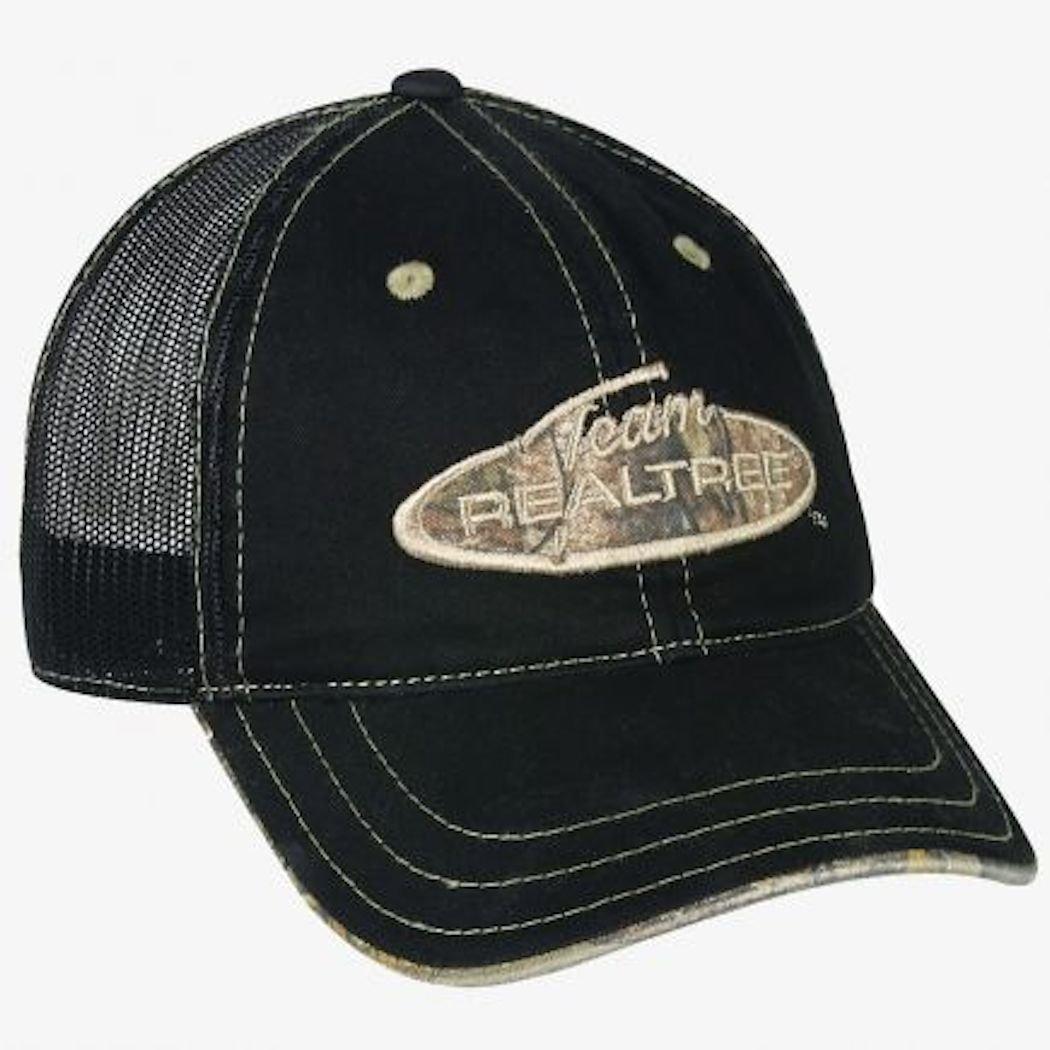 This hat fits. I have this hat and I wear it almost everywhere I go. It has a mesh back, Q3 wicking sweatband, duck visor, and looks great. If you're looking for a good hat, or know someone who needs one, look no further.
Price: $15.99
REALTREE EZ HOOKS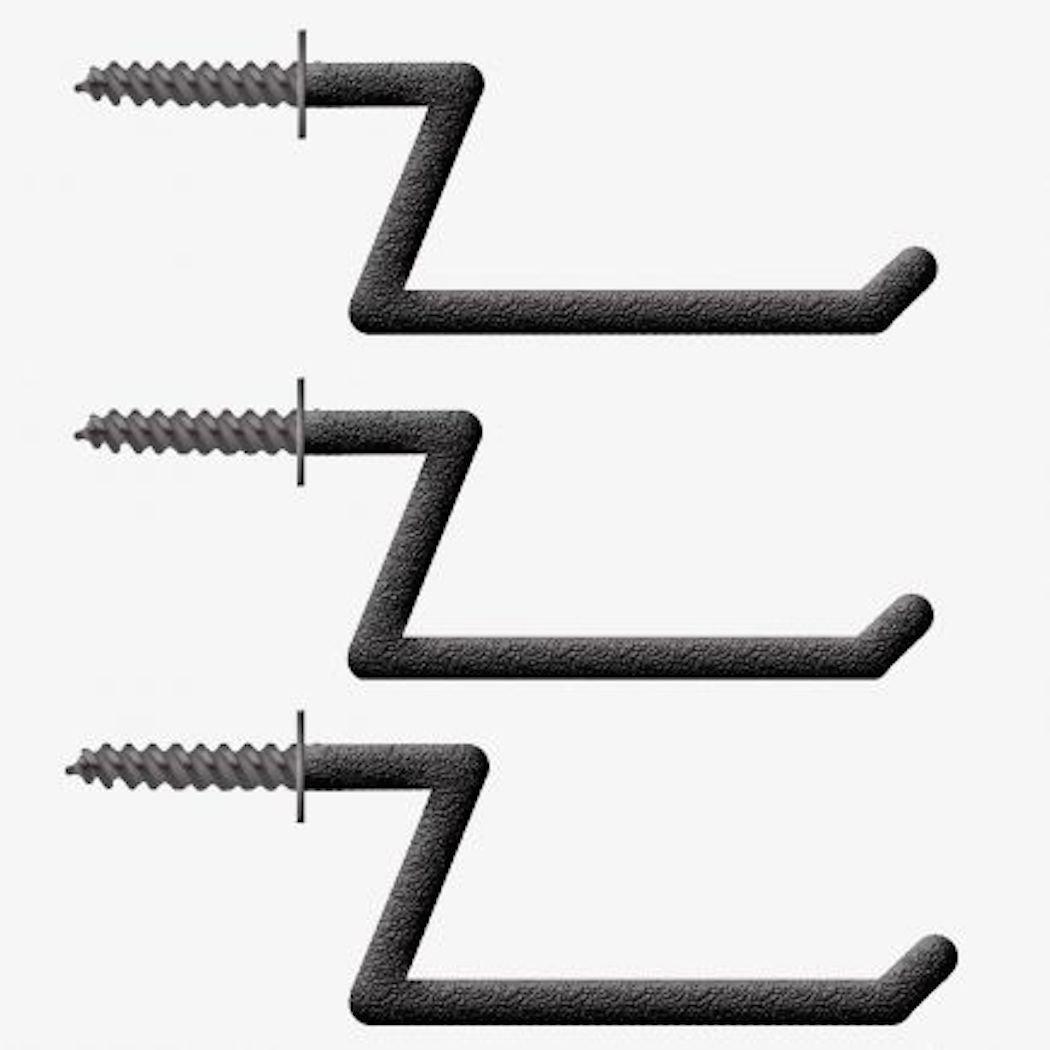 These small hooks are perfect for hanging small items in the tree. Personally, I like to hang calls, cameras, and other small items on these hooks. They hug tight to the tree and keep things tidy. No need to dig through your backpack to find something at the time of need. Just turn around and pull it off the EZ Hook.
Price: $7.99
CARHARTT CAMO JACKET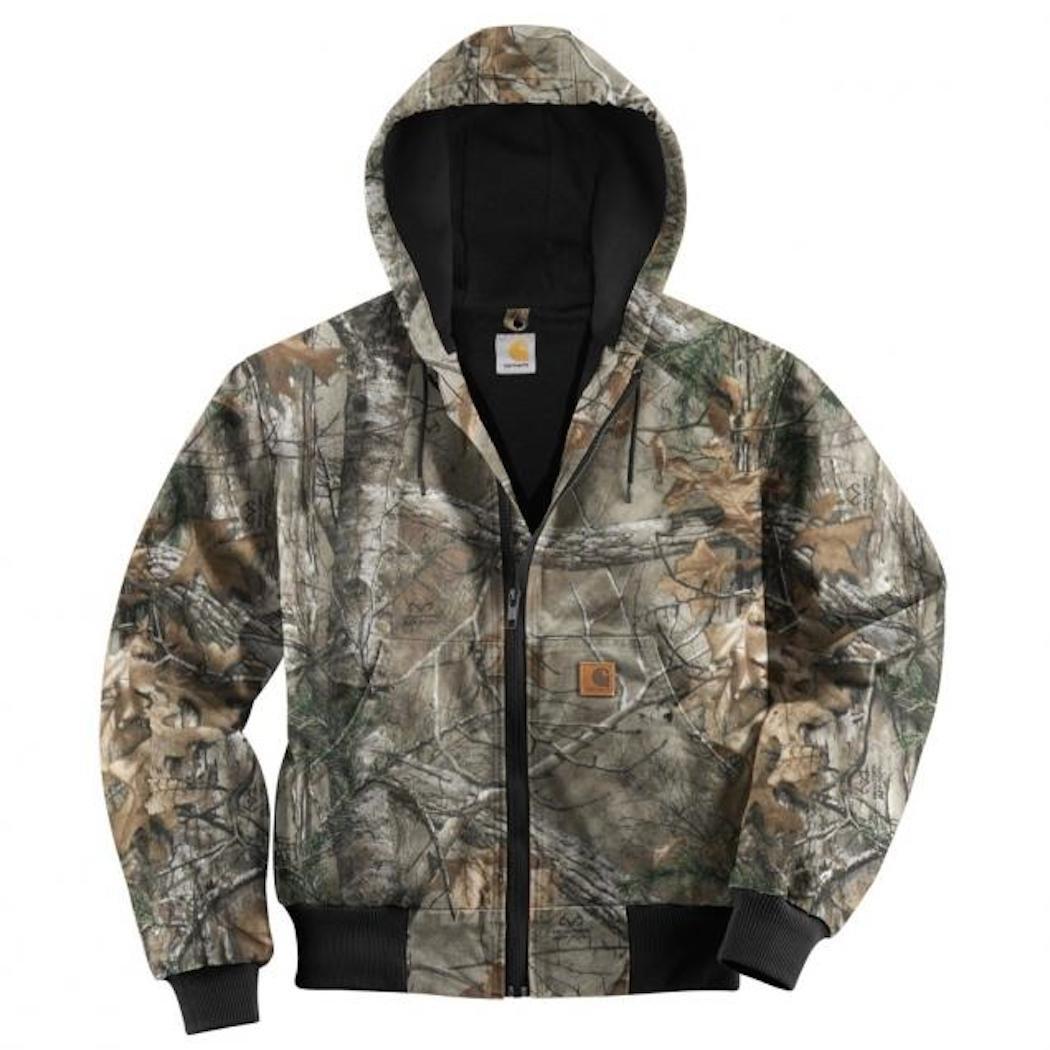 The Active Jac is one warm coat. It's good for working around the house or braving the elements on a mid-winter hunt. It's made of 100 percent cotton duck. It even has a polyester thermal lining that extends all the way up into the hood. Plus, it's made in the USA. Can't beat that.
Price: $99.99 - $109.99
BUSHNELL BINOCULARS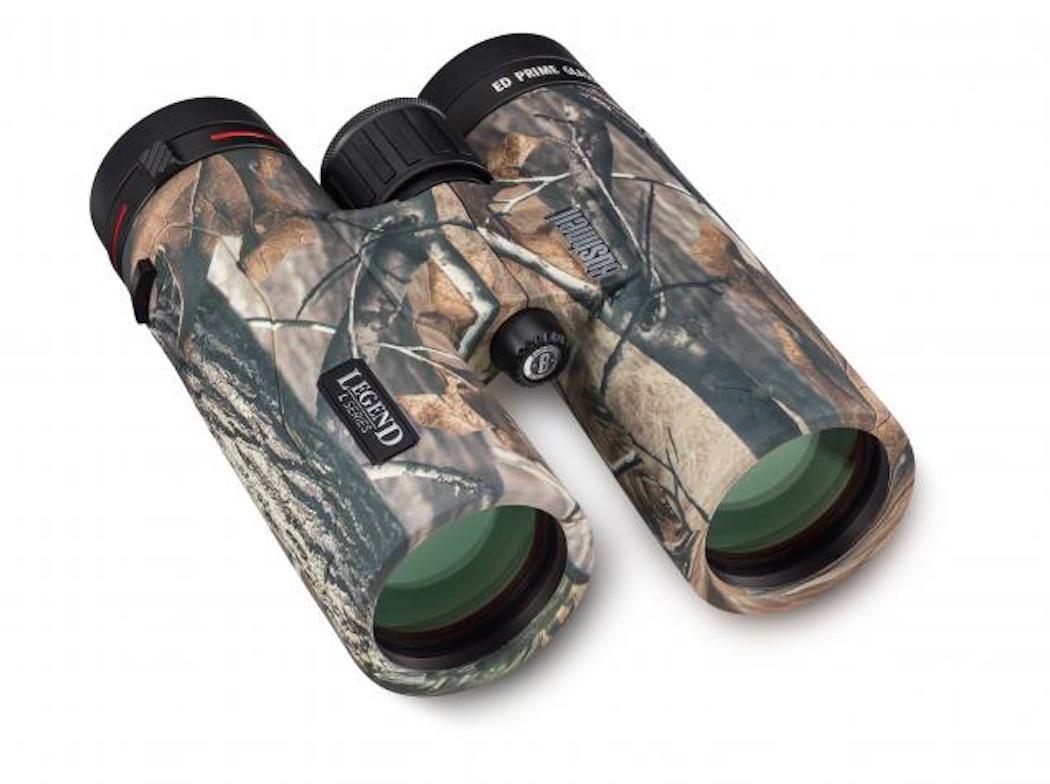 The Legend L Series offers a fine set of optics. Good glass is essential for big country and timber hunts alike. You need quality binoculars regardless of geographical location. These are light and they work well under severe weather conditions.
Price: $299
TROPHY RIDGE QUIVER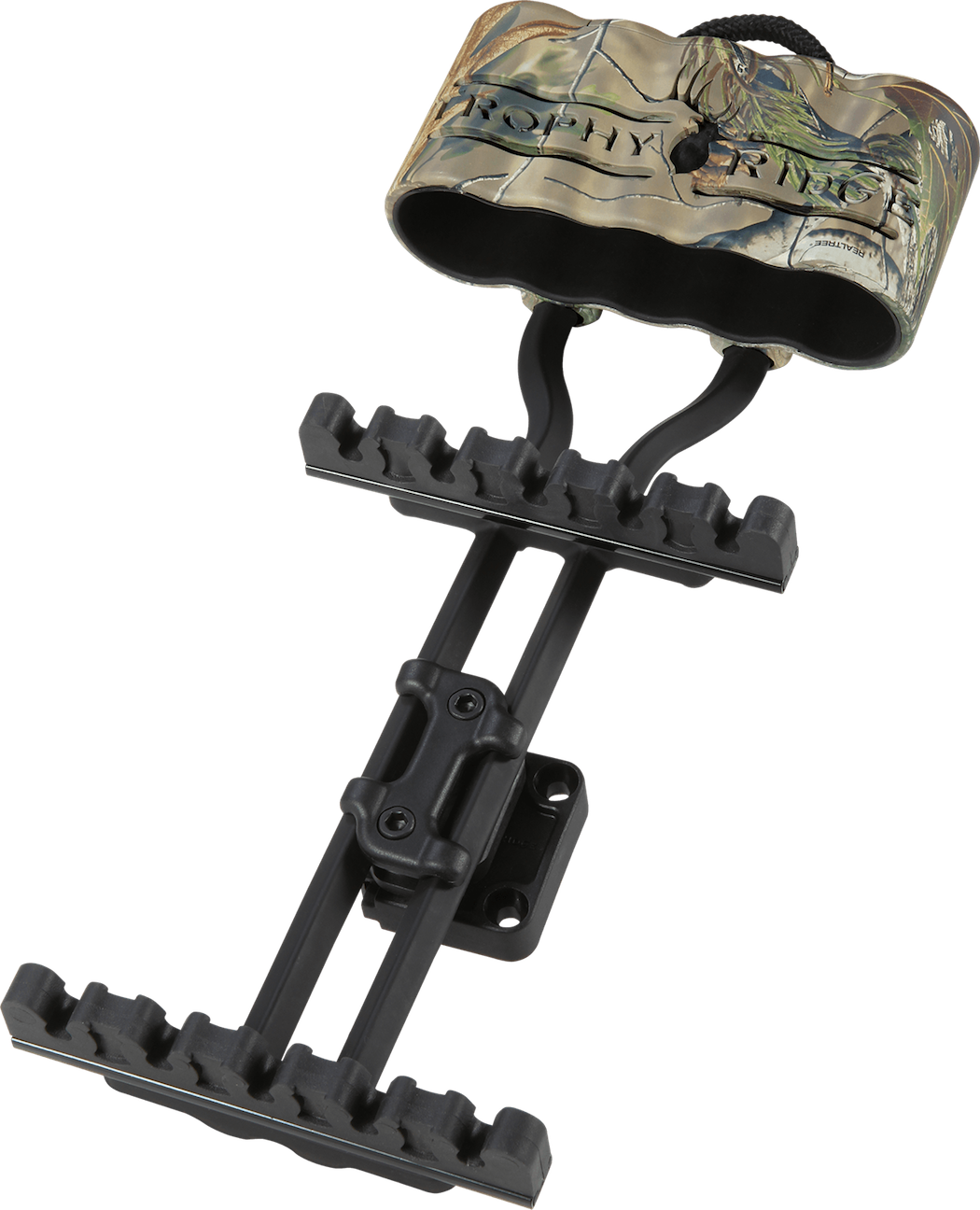 The Lite-1 is an excellent choice if you're looking for a quiver. It holds five arrows and if you need more than that, it's time to quit hunting and start practicing. The quiver even comes with green LED lights on top of the hood and inside of it so you can see easier. The mounting bracket is customizable and features dual arrow grippers.
Price: $50.99 - $59.99
AMERISTEP TREESTAND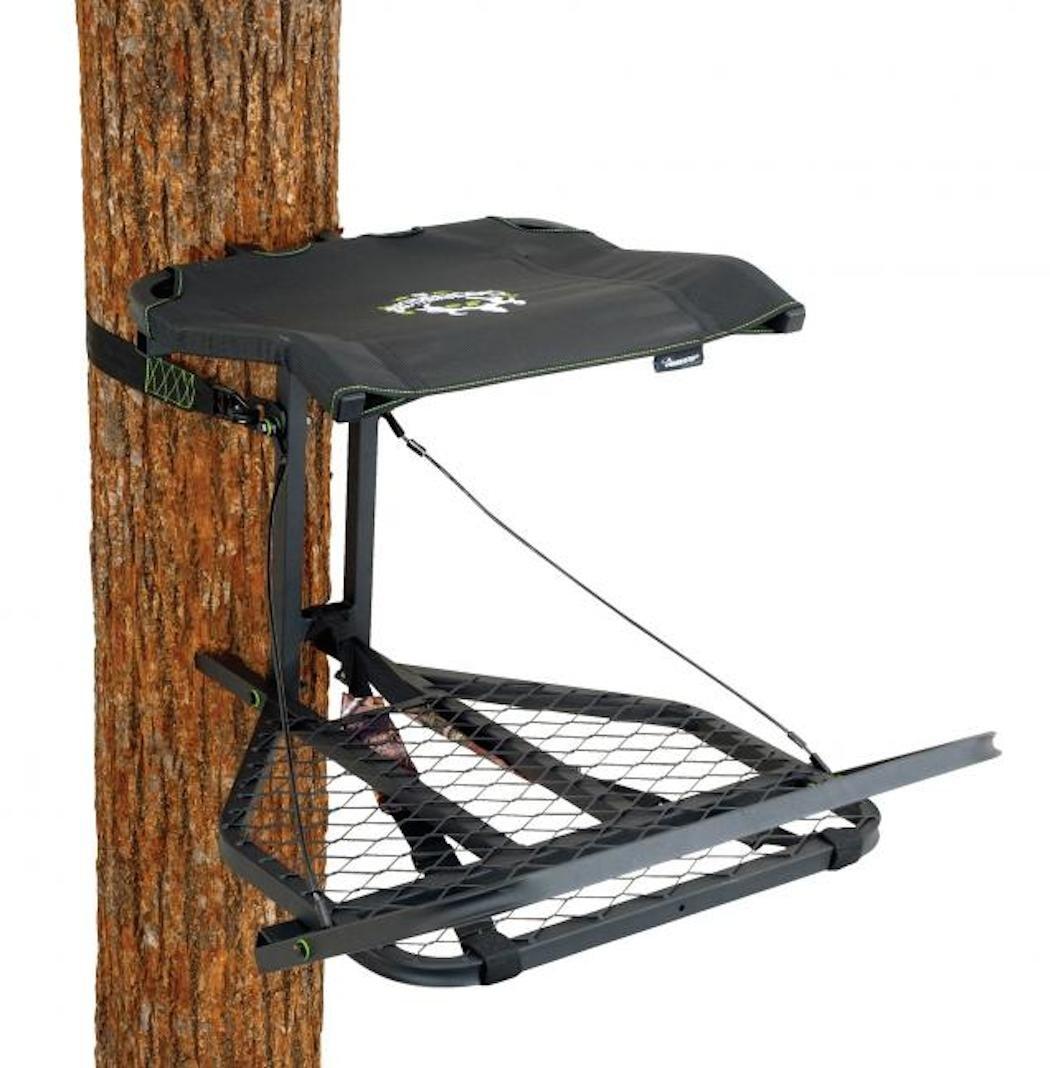 There is nothing worse than sitting in a treestand that isn't comfortable to sit in. You don't have to worry about that with the Ameristep Model 9702. It sports a 24X30.5 platform and a very comfortable 21.75X17 seat. Hanging the stand is easy enough, too. It weighs 22.5 pounds.
Price: $149.99
TRU-FIRE RELEASE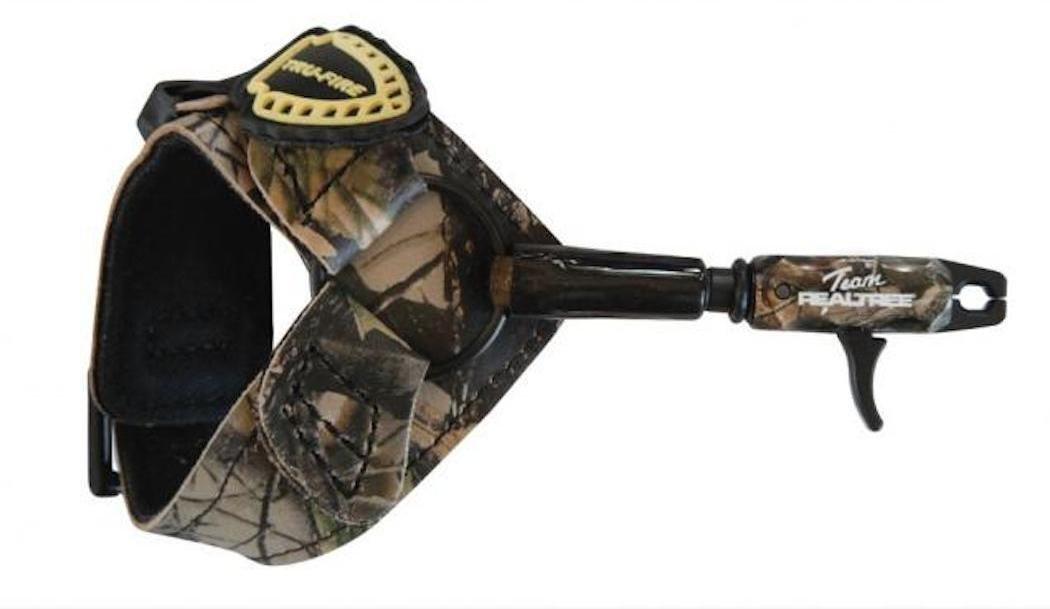 This release features more than 1¼-inch of length adjustment. The buckle strap is quiet and easy to use. It opens when you pull the trigger and closes when you let off. It is compatible with left- or right-handed shooters. Best of all: it features the Team Realtree logo and is completely made in America.
Price: $74.99
BROWNING JACKET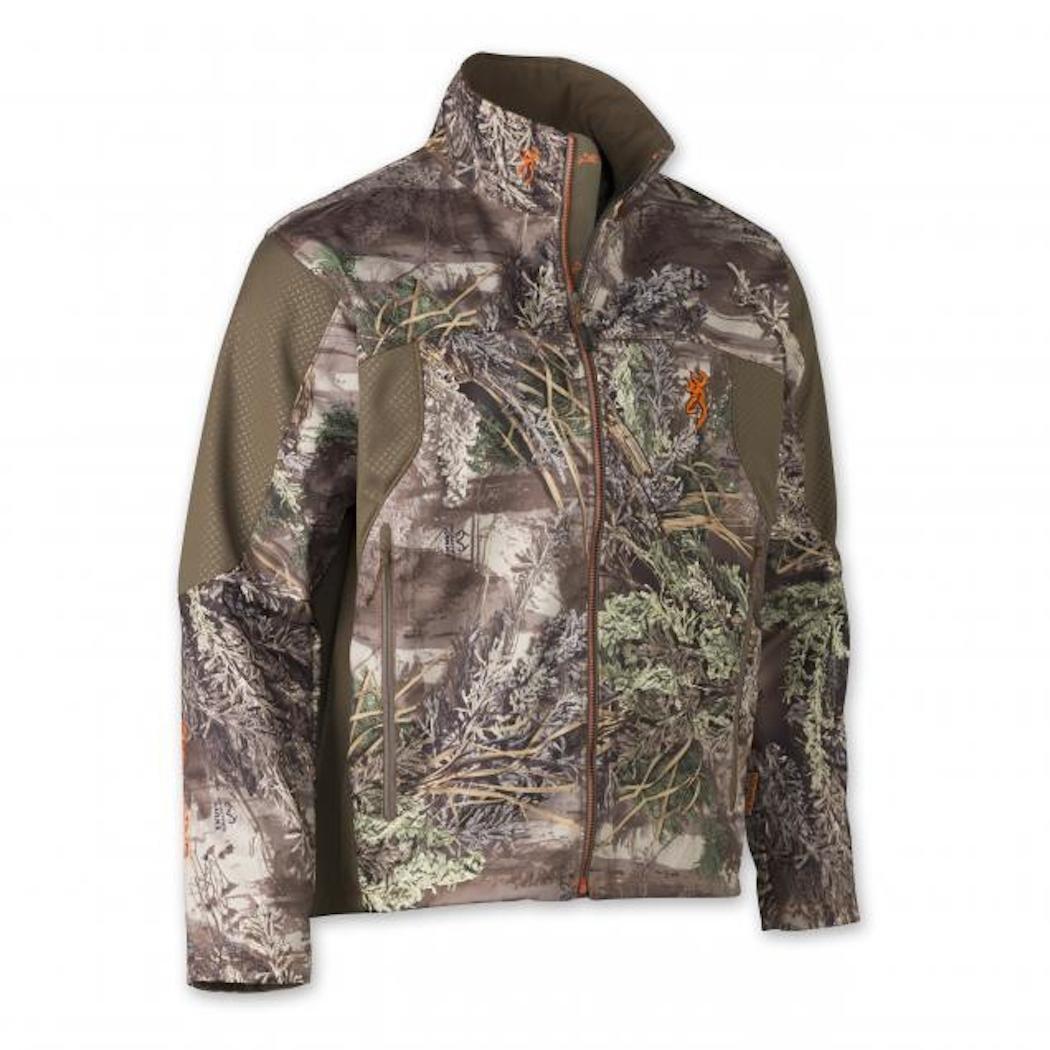 The Hell's Canyon Ultra-Lite jacket is one of the best on the market. I have one and I wear it constantly. It's not a late-season coat, and it may not be very heavy, but it keeps me warm when the temperatures are in the high-30 and low-40s.
Price: $200-$212
TROPHY RIDGE BOW SIGHT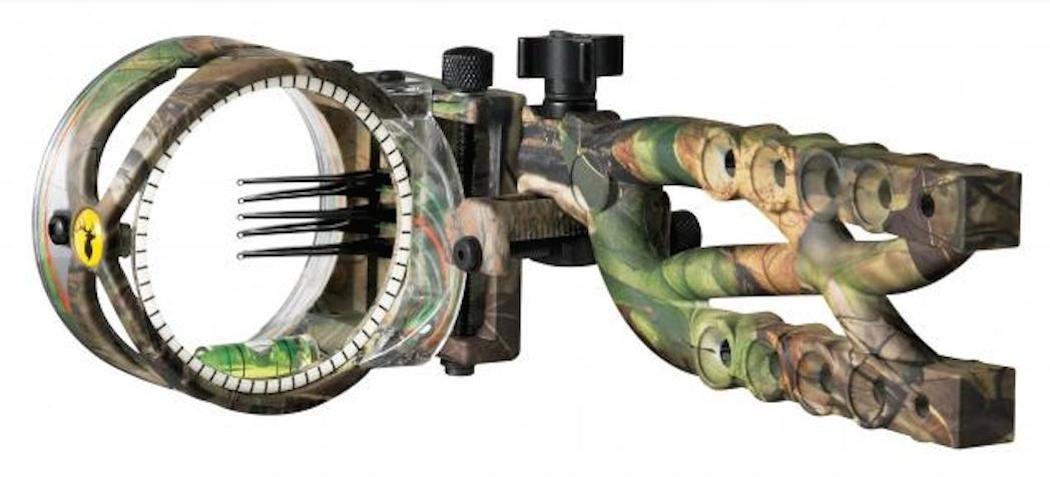 This is a great mid-range sight that will do what you need it to. It performs well and doesn't cost a lot of money, either. It has a reversible sight mount and is compatible with right- or left-handed bows. It features tool-less adjustment and comes with a sight light. Don't miss an opportunity at a great buy.
Price: $89.99
CVA ACCURA V2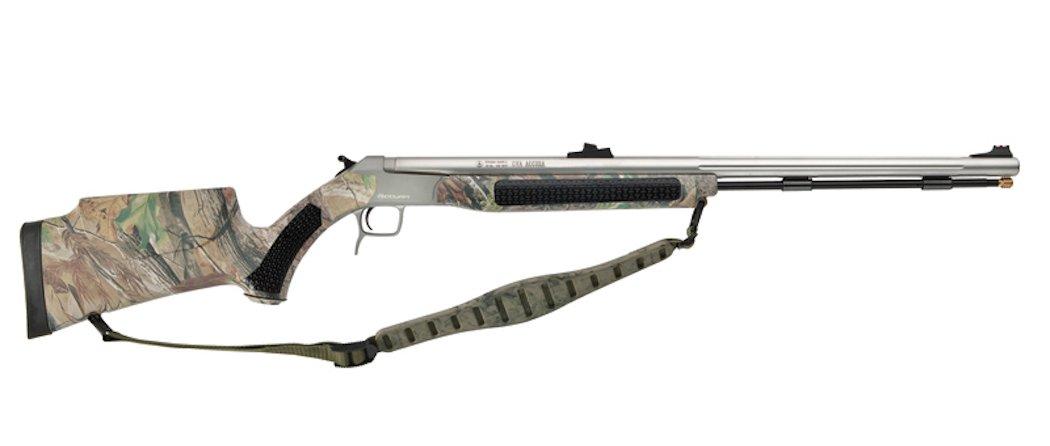 Alright, I know. This one is a bit more expensive than the rest on this list. I can assure you whoever receives this will love it, though. I used it for the first time this season. It's a blast to shoot and is very effective on the range and in the field.
Price: $750.40