Trail Cam Review: Moultrie M-80 Black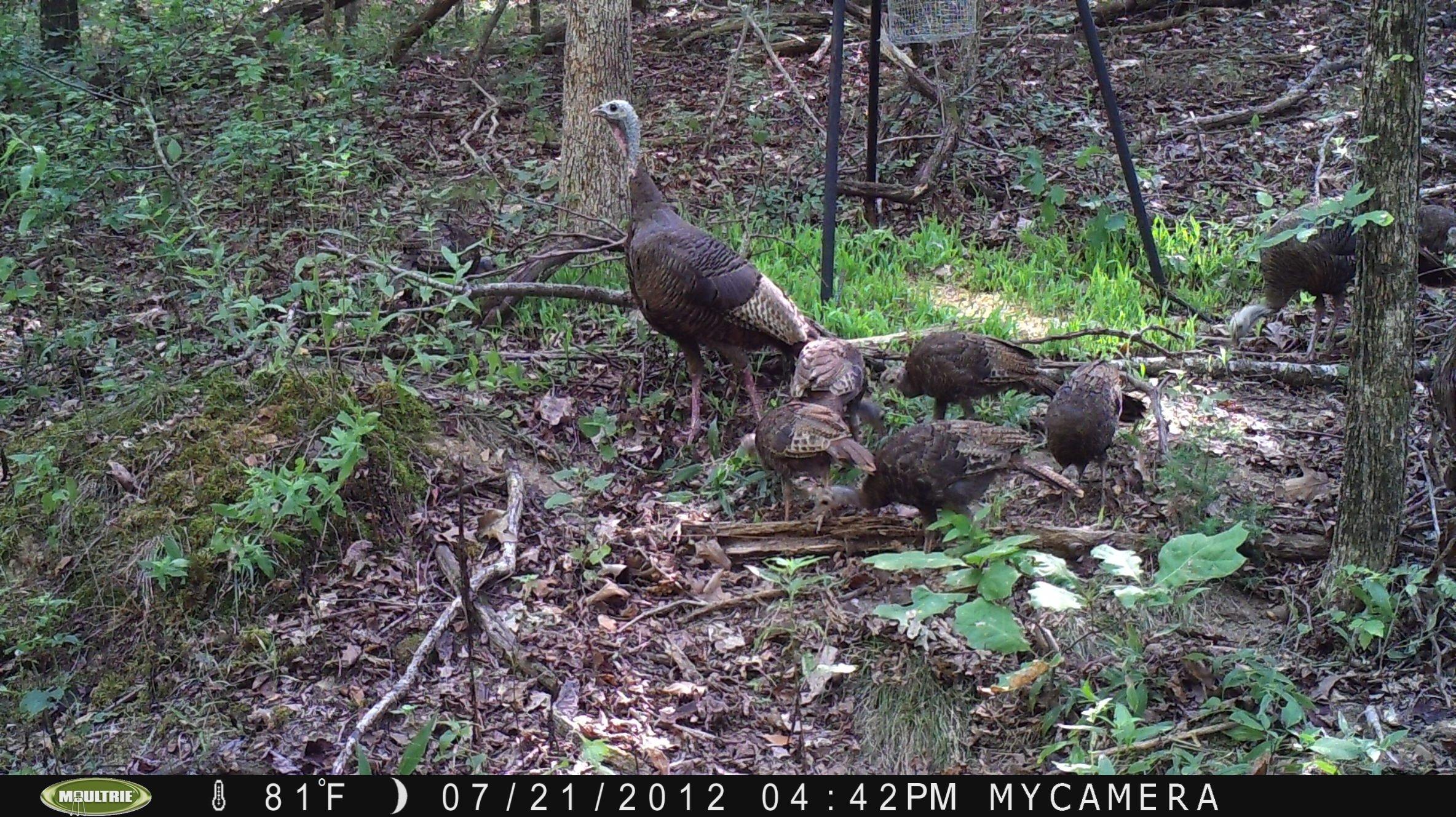 Image Resolution: 5 MP
Power Source: AA batteries (4 or 8 will power the camera)
Advertised Nighttime Range (no flash): 50 Feet
MSRP: $204.99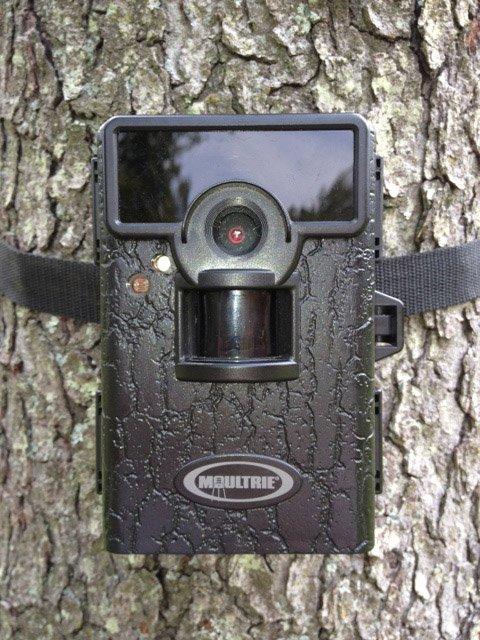 Down and Dirty: As I write this, this particular model of camera is sold out on Moultrie's site. And for good reason—the little sucker is packed full of useful features. Most notably is, of course, its Black Flash infrared system that emits no visible LED light in the dark. Mine took quite a few nighttime deer photos that showed up clear (or clear enough), and I can't see that any of the animals were even aware of the camera being there. Depending on how badly you're worried about spooking deer with your camera (I've never thought of it as a huge issue), this is a great feature.
The camera features three operational modes, including the IR triggered game camera, which will shoot video; a Hybrid time-lapse plot camera, and a blend of the two: plot-watching camera by day, IR camera at night. I didn't test these various modes in the field, but they all work in my back yard. Delay for photos and video on the camera could be set at 5, 15 and 30 seconds and 1 to 60 minutes.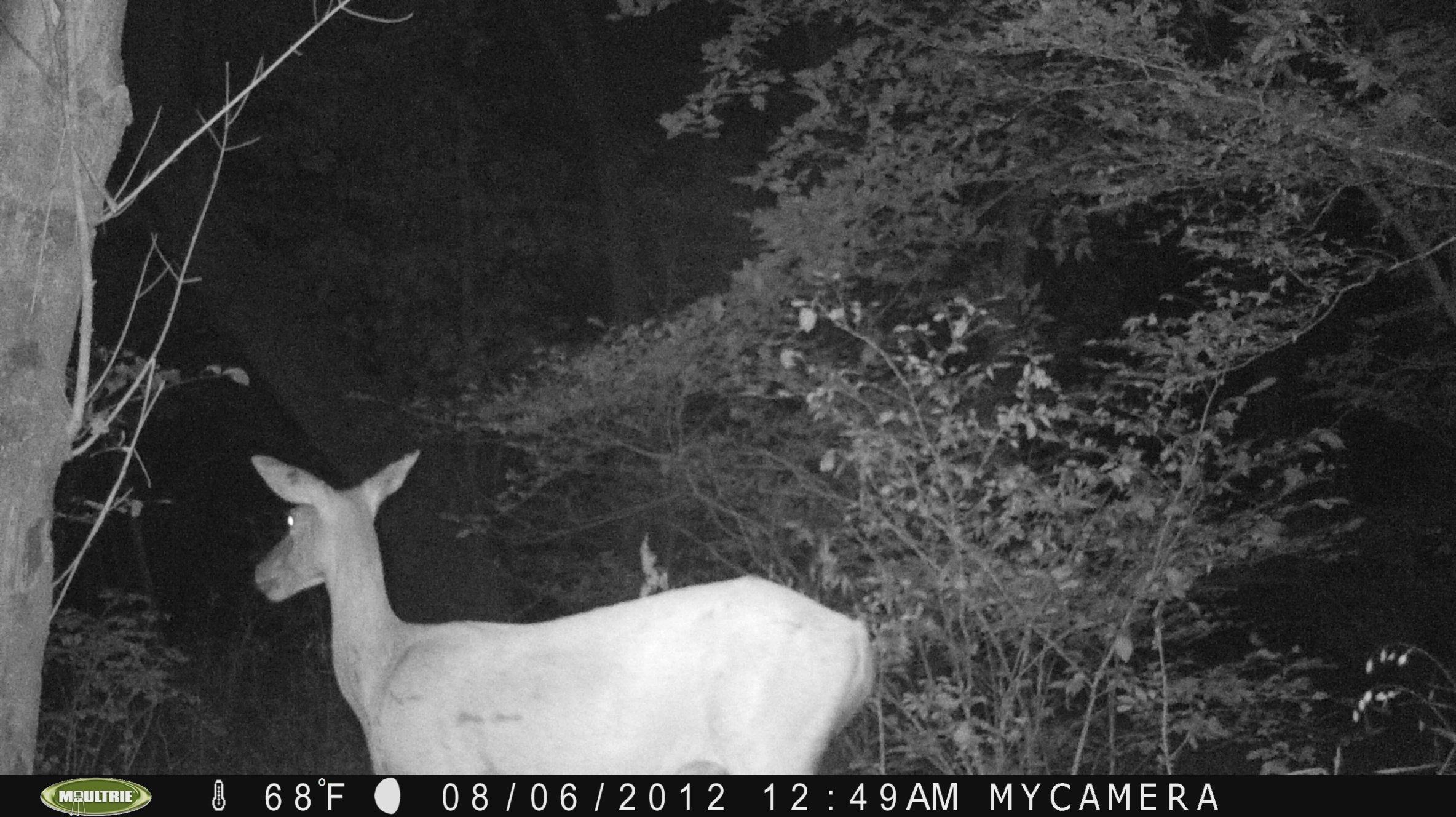 Both day and night images were fair, as was the video. From a pure hunting perspective, they were fine, being perfectly clear enough to tell what you're looking at. For entering your pics in a trail-camera photo contest, they were on the grainy side. If high-quality images are important to you, you might consider a higher-resolution camera. That said, this camera has fewer megapixels than most of the others Hansen and I have tested.
Battery life was outstanding with a full set of eight batteries. I've been using this camera since July on the original eight batteries, and the camera still shows 175 days of battery life left (it would be fewer on a video or plot-watch setting, of course, but that's enough to last though deer season). Another feature I really like on these Moultrie cameras is the ability to use either four or eight batteries.
Though the camera advertises a 50-foot nighttime capture range, I found that to be a little optimistic. Trigger speed was good, but critters needed to be fairly close. If you can live with the image quality—I can—that's about the only real complaint I have of this camera. At just over 200 bucks, it wasn't the cheapest camera we tested, but given the features, I think it's pretty good bargain.