A
200000
Est. Whitetail Population
21000
No. Licenses Sold Annually
$12.75
Resident hunting license and deer permit
$154.75
Non-resident hunting license and deer permit
186 7/8"
Taken by Ronald McLamb in Bonner County in 2001 and is currently ranked No. 286 of all time.
Record B&C Typical Stat
47
Total B&C Typical Entries
267 4/8"
Taken by Herman Lunders in Idaho County in 1955 and is currently ranked No. 28 of all time.
Record B&C Non-Typical Stat
44
Record B&C Non-Typical Entries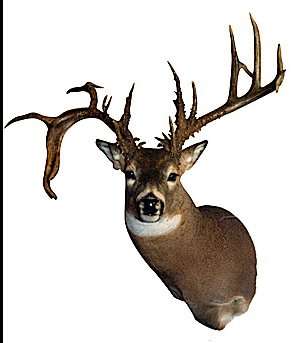 Season Dates (2013): Although season dates vary by unit, archery season begins Aug. 30 and runs through Sept. 30 and reopens Dec. 10-24. Muzzleloader season runs Nov. 10 to Dec. 1, and rifle season runs from Oct. 10-31 for zone 38, Oct. 10 to Nov. 6 for zones 45 and 53, and Oct. 10-24 for zone 63.
The Grade: A
Idaho has one of the strongest populations of whitetails in the entire West with tons of public land to chase them on, and with most deer tags being sold on a first-come, first-serve basis, the Gem State is a very good option. The northern Panhandle and Clearwater regions hold the greatest number of whitetails, but virtually any areas north of the Salmon River have expanding numbers. Typically, Idaho whitetail hunters enjoy an overall success rate near or above 40 percent annually, which in some cases tops the mule deer hunting success rates.
Deer Nation Knowledge: Idaho no doubt offers the best Western whitetail hunting experience for the DIY hunter looking for solitude. Although the success rates are good, the best option for finding a trophy-caliber buck is off the beaten path. Traveling a couple of miles from public access points into the timbered hills is a good bet for finding older-age class bucks. Topographical features like saddles, benches and meadows are excellent locations in which to find these mountain whitetails.