A
950000
Est. Whitetail Population
275000
No. Licenses Sold Annually
$24
Resident hunting license and deer permit
$150
Non-resident hunting license and deer permit
195 5/8"
Taken by Dave Roberts in 1985.
Record B&C Typical Stat
348
Total B&C Typical Entries
305 7/8"
Taken by Timothy J. Beck in Huntington County in 2012, and is ranked No. 4 of all time.
Record B&C Non-Typical Stat
198
Record B&C Non-Typical Entries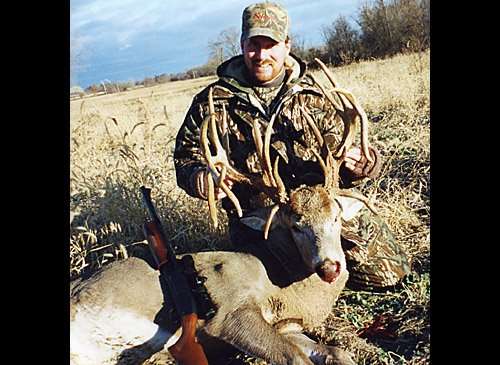 Season Dates (2013): Archery season runs Oct. 1 to Jan. 5; firearms season opens Nov. 16 and goes through Dec. 1; muzzlerloader season is Dec. 7-22.
The Grade: A-
Indiana is not the most well-known of the Midwestern states when it comes to whitetails. But when considering the criteria used for Antler Nation grades, it comes out near the top. The state has a ton of deer, about a million acres of public land and some of the most affordable non-resident license fees in the nation. It's also a state that's proven itself willing to change as is evidenced by the fairly recent adoption of a one-buck rule. In 2012, the state will allow crossbows during the archery season and has made changes to youth hunting regulations as well.
And Indiana has churned out some big bucks as well. The southern tier of the state, in fact, has been a real hotbed of big buck activity in recent years. Overall, Indiana is a great state to consider when it comes to whitetails.
Antler Nation Knowledge: Indiana is a shotgun-only state for deer hunters (although you can use pistol calibers). So if you plan on hunting there during gun season, leave the bullets and bring the slugs.