B
1000000
Est. Whitetail Population
800000
No. Licenses Sold Annually
$30
Archery: $30; firearms: $30.
Resident hunting license and deer permit
$165
Archery: $165; firearms: $165.
Non-resident hunting license and deer permit
202"
Taken by John A. Breen in Beltrami County in 1918.
Record B&C Typical Stat
592
Total B&C Typical Entries
268 5/8"
Taken by Mitchell A. Vakoch in Norman County in 1974.
Record B&C Non-Typical Stat
410
Record B&C Non-Typical Entries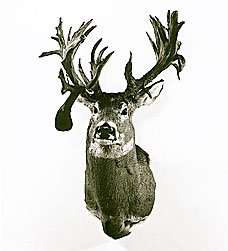 Season Dates (2013): Archery season opens Sept. 14 and runs through Dec. 31. Rifle season is held Nov. 9 through Dec. 1 in three segments. Muzzleloader season is Nov. 30 through Dec. 15.
The Grade: B
Minnesota has a rich deer hunting tradition and has produced its fair share of Boone and Crockett entries. The state boasts a substantial whitetail population and ample public lands, located primarily in the northern reaches of the state. About 11 percent of the state, in fact, is publicly owned.
Like most upper Midwest states, Minnesota is really a state of multiple habitats -- fertile farmlands in the southern areas and big, conifer-covered wilderness areas to the north. And like many upper Midwest states with long-standing deer hunting traditions, the state features fairly intense hunting pressure, which does have an impact on the age structure of the state's buck population.
Minnesota's rifle season occurs during the rut, providing gun hunters with prime opportunities and the archery season is substantial as well.
Antler Nation Knowledge: Minnesota has one of the nation's more unique deer hunting opportunities in the Metro Bowhunters Resource Base. The group certifies bowhunters for special urban hunts in the twin cities area of Minneapolis and St. Paul.