B
350000
Est. Whitetail Population
140000
No. Licenses Sold Annually
$50-$93.50
Resident statewide whitetail buck tag is $73.50; resident gun tag, archery or muzzleloader tag is $30. Must also have a $20 habitat stamp.
Resident hunting license and deer permit
$229-$541
Non-resident statewide whitetail buck tag is $521; non-resident gun tag, archery or muzzleloader tag is $209. Must also have $20 habitat stamp.
Non-resident hunting license and deer permit
198 2/8"
Taken by Kevin Petrzilka in Saunders County in 2010.
Record B&C Typical Stat
182
Total B&C Typical Entries
284"
Taken by Wesley A. O'Brien in Richardson County in 2009, ranked No. 11 overall.
Record B&C Non-Typical Stat
113
Record B&C Non-Typical Entries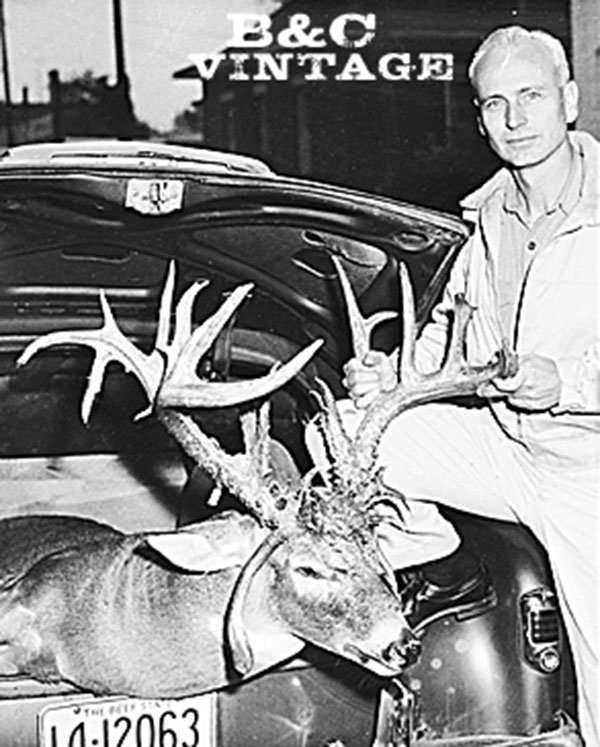 Season Dates (2013): Bow season runs from Sept. 15 to Dec. 31. Gun season is Nov. 16-24. Muzzleloader season runs the whole month of December.
The Grade: B
Nebraska is one of those states that a fair number of serious whitetail hunters talk about, but it doesn't seem to get much play in the national spotlight. That can make it a great place to hunt because pressure is relatively light. Sure, there are areas that get hit hard, and most of those are located near the larger population centers of the state. But travel away from those areas, and you'll find good hunting and less competition.
The state has a fair amount of public land for the Midwest. There're about 800,000 acres of publicly-owned land in State and Federal systems. About 270,000 acres are available through the state's excellent Open Fields and Waters program which pays private landowners to allow public hunting access to their land. And the Federal CRP-MAP program adds another substantial chunk of private land acreage that's open to walk-in hunting access.
The deer herd is plentiful, with the higher densities located in the Southeastern part of the state and along major river corridors. Some of the bucks in the state get old. And that means big.
The state has also done an outstanding job of simplifying regulations and producing guides and informational packs that make finding a place to hunt, getting a license and finding the regulations easy. The Nebraska Game and Parks website is a model of how a DNR site should function. Nonresident tags are available for bowhunting over the counter. For gun season, you have to apply for a unit but odds for drawing are high. You can also opt for a statewide buck tag, that's good during the gun season in any unit. But you will pay a premium price for the option.
Antler Nation Knowledge: Nebraksa is one of the few states that publishes detailed harvest data in its annual regulations book. And that data is worth looking at. You'll find a breakdown of each region, how many deer were killed, how many bucks per square mile were killed and the age class of the bucks taken. In several regions, more than 80 percent of all bucks taken were two years old or older. Not bad.