B
560000
Est. Whitetail Population
284000
No. Licenses Sold Annually
$40
Resident hunting license is $19 plus $21 each for archery and firearms stamps; $16 for muzzleloader stamp.
Resident hunting license and deer permit
$151
Nonresident hunting license is $119 plus $32 each for archery and muzzleloader stamps; $43 for firearms stamp.
Non-resident hunting license and deer permit
182 3/8"
Taken by William Given in Braxton County in 1976.
Record B&C Typical Stat
19
Total B&C Typical Entries
231 5/8"
Taken by Charles McLaughlin in Wayne County in 1997.
Record B&C Non-Typical Stat
9
Record B&C Non-Typical Entries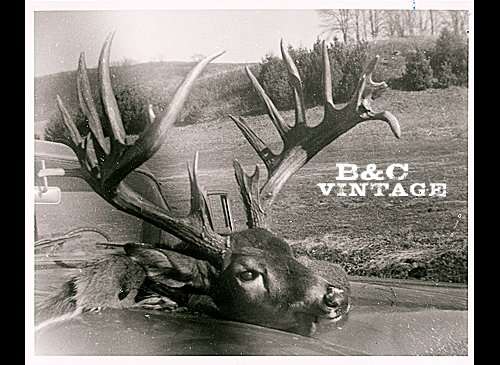 Season Dates (2013): Archery season is Sept. 28 to Dec. 31. Muzzleloader season is Dec. 9-14. Firearms season runs from Oct. 24 to Dec. 31, but there are date restrictions for buck and anterless kills, as well as date variations by county.
The Grade: B+
For numbers of deer and quality hunting, it's hard to beat West Virginia. About the only drawback to this state is that the potential for a really big Booner type of buck is low. With that said, there seems to be more and more old bucks taken each year as quality deer programs and practices catch on here. Also, more than 1.4 million acres of West Virginia - about 8 percent of the land base - is open to public hunting just through its Wildlife Management Areas. Top that off with sprawling state and national forests, and public land hunting is a way of life here. Tags are generous and over the counter. Deer hunting is a time-honored tradition in West Virginia; you need to experience it.
Antler Nation Knowledge: Every state has its big deer hunting traditions. West Virginia's happens the Monday of Thanksgiving week, when the firearm season opens for bucks. For a deer hunter, it's like Christmas, your birthday and Super Bowl Sunday all rolled into one. Try it sometime!