B
95,000
Est. Whitetail Population
65,000
No. Licenses Sold Annually
$58
Resident hunting license and deer permit
$315
Non-resident hunting license and deer permit
144 1/8"
The top-scoring Coues whitetail was taken by Ed Stockwell in Pima County in 1953, currently ranked No. 1 of all time.
Record B&C Typical Stat
397
Total B&C Typical Entries
196 2/8"
The top Coues nontypical was taken by an unknown Native American in Graham County prior to 1971 and is currently ranked No. 1 of all time.
Record B&C Non-Typical Stat
131
Record B&C Non-Typical Entries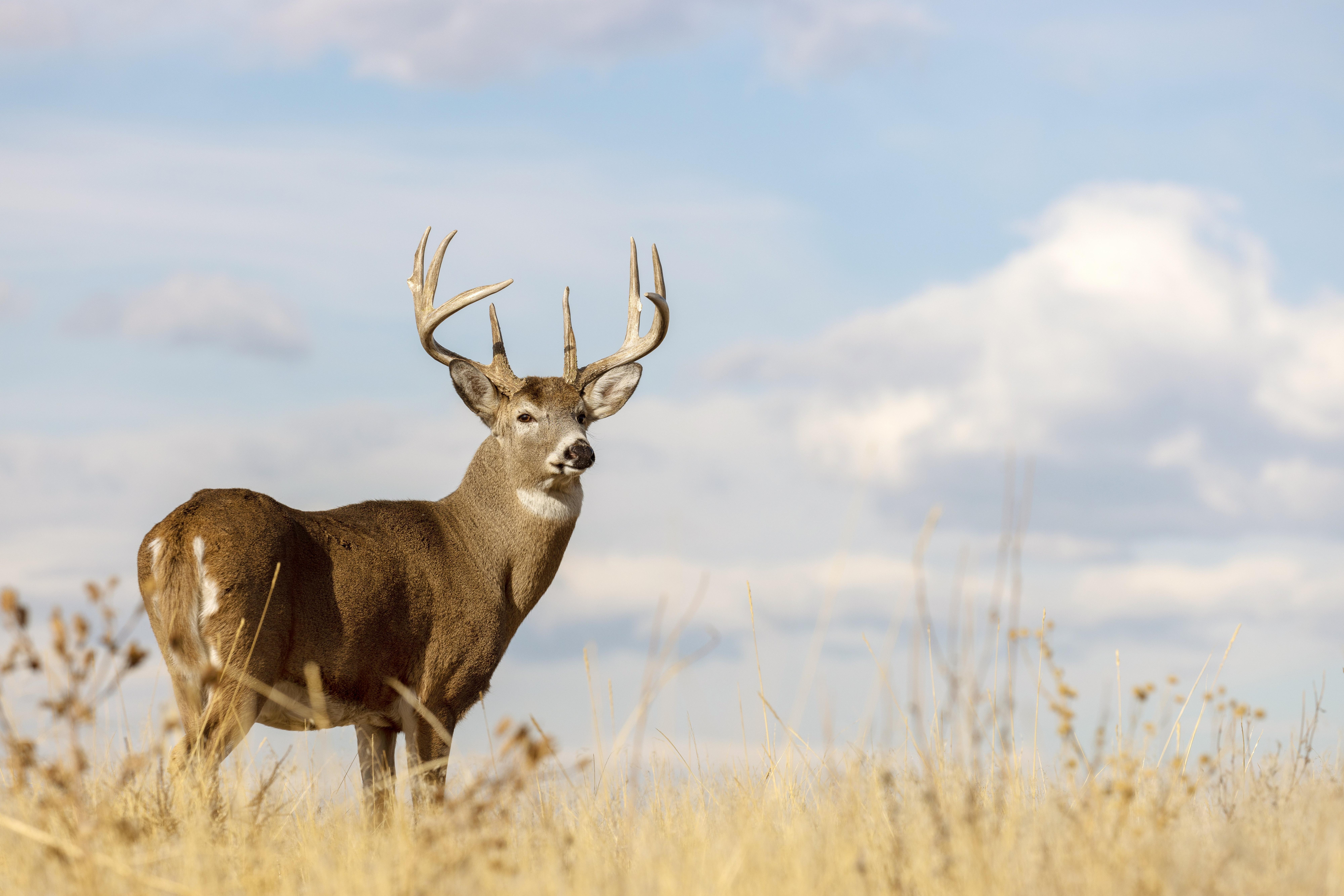 Check out the latest info for Arizona. Image by Tom Tietz
Season Dates (2023)
Season dates vary greatly by unit and species. CHECK REGULATIONS for specifics.
The Grade: B
Solid numbers of mule deer and Coues whitetails inhabit the Grand Canyon State. The latter are spread across the central and southeastern regions of the state — most on public ground. This makes them the perfect quarry for DIY deer hunters.
A coveted Arizona mule deer tag can take years to draw in some areas, but whitetails are often overlooked, making the odds of getting a tag much easier. For now, it isn't unheard of to hunt Coues deer every year, situation depending. Although it isn't as good as our A states, it supports a B grade.
Antler Nation Knowledge:
A typical Coues whitetail buck must score 110 inches Boone and Crockett to make the all-time list, and the nontypical minimum is 120 inches. Arizona has both No. 1 spots in the typical and nontypical categories. Plus, with a rut that starts in late December and runs through January, this is an excellent choice for hunters looking for a late-season hunt.
Coues deer are commonly hunted at 3,500 to 7,500 feet. Some of the best (and most successful) units for these cagey deer include 22, 24A, 29, 31, 33, 34B, 35A, and 35B. Rough terrain is more attractive to these reclusive animals than spots that are easier to navigate. Because of that, the famous Jack O'Connor labeled this wily subspecies as one of the most difficult-to-hunt big-game species.
Watch all the latest video episodes