A
750,000
Est. Whitetail Population
289,000
No. Licenses Sold Annually
$50.20 and Up
Resident hunting license and deer permit
$257.92 and Up
Non-resident hunting license and deer permit
201 1/8"
Taken by Bradley S. Jerman in Warren County in 2004. It ranks No. 15 of all time.
Record B&C Typical Stat
759
Total B&C Typical Entries
328 2/8"
The top-scoring nontypical was picked up in Portage County in 1940. It is the second-highest scoring nontypical of all time.
Record B&C Non-Typical Stat
508
Record B&C Non-Typical Entries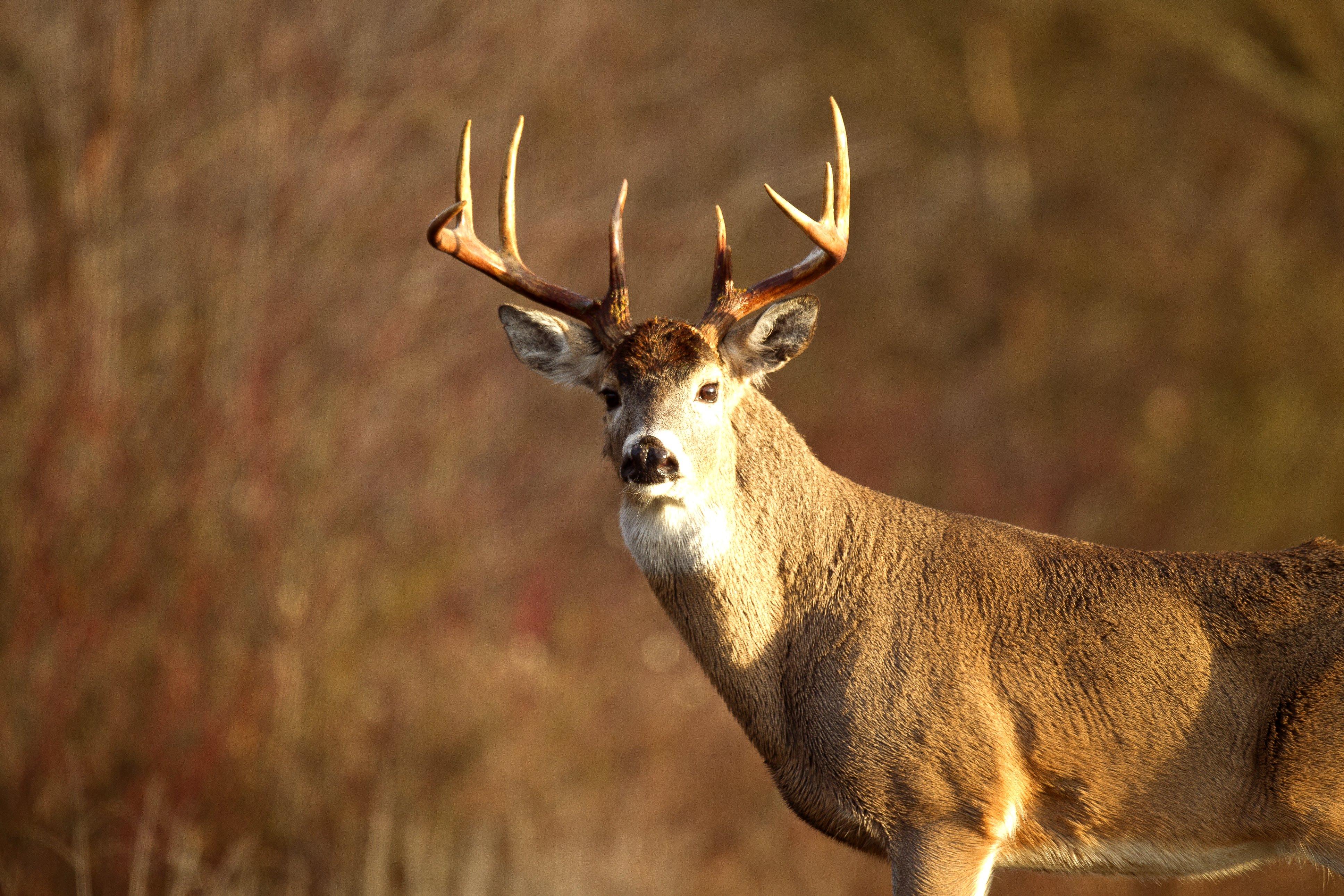 Check out the latest info for Ohio. Image by Steve Jamsa
Season Dates (2023):
Bow season spans Sept. 30 to Feb. 4. Youth weekend is Nov. 18 and 19. Gun season is Nov. 27 to Dec. 3 and Dec. 16 and 17. Muzzleloader season runs Jan. 6 through 9. Please check the OHIO DNR WEBSITE to confirm.
The Grade: A
Let's just say it. Ohio is the best state in Antler Nation: Solid deer densities. Consistently big whitetails. Low over-the-counter license costs. Lots of public land. A longer-than-average deer season. It's even a one-buck state, which promotes solid buck age structures. There are few negative things that can be said about deer hunting here.
Ohio has a few confirmed cases of chronic wasting disease, but it's confined to captive herds in the northeastern corner of the state. Comparatively, in Midwestern terms, it sees relatively low hunting pressure. That said, finding a place to hunt isn't quite as simple as it once was, and we expect that trend to continue as more hunters discover the Buckeye State. But that doesn't deter us from giving it the coveted A for yet another deer season.
"Deer numbers should be as strong or stronger than last season," said Michael J. Tonkovich, deer program administrator for the Ohio DNR.
Interestingly, according to Tonkovich:
A record 98,733 deer were harvested during the 2022-23 archery season, and 72% of them were taken with a crossbow.

There were 71,000 fewer licensed hunters in 2022 than in 2011 — a decline of nearly 20%.

Hunters recorded an unprecedented success rate (better than 40%) in the 2022-23 season.

More than half of Ohio's counties have eclipsed their all-time buck harvest totals in the past three years.
Antler Nation Knowledge:
Regarding big bucks, the entire state enjoys good genetics, habitat, and soil. That translates to statewide potential. The place cranks out Booners like it's nothing. Still, looking solely at data from the past decade, there are several winners. Adams, Butler, Coshocton, Franklin, Highland, Licking, Muskingum, and Summit take most of the top spots. You also can't go wrong with other counties in the southern half of the state.
Interestingly, in recent years, Ohio put into effect public-land restrictions meant to increase the buck age structure. "From all indications, the public-land restrictions had the desired effect on the harvest, which should translate to some additional opportunities this fall — both antlered as well as antlerless," Tonkovich said. "I'm cautiously optimistic that we will see some nice deer taken from public lands."
That said, some national forests, natural areas, preserves, state parks and other areas are OPEN TO HUNTING. The state has many large tracts of ground that are open to the public. Some of these require a permit, though. Check specific regulations for individual hunt areas. Hunters should also consider applying for controlled hunt opportunities. These hunts are held on Ohio Division of Wildlife properties, parks and watercraft areas, natural areas, and some preserves.
If you decide to hunt public, just know this can be unforgiving terrain. Most of this country is far from flat, and it takes endurance and sweat to reach some of the best spots on public ground. But it's worth it. There are giants living in the hills of Ohio, and they aren't in short supply.
Watch all the latest video episodes