Next-level advice for the final days of deer season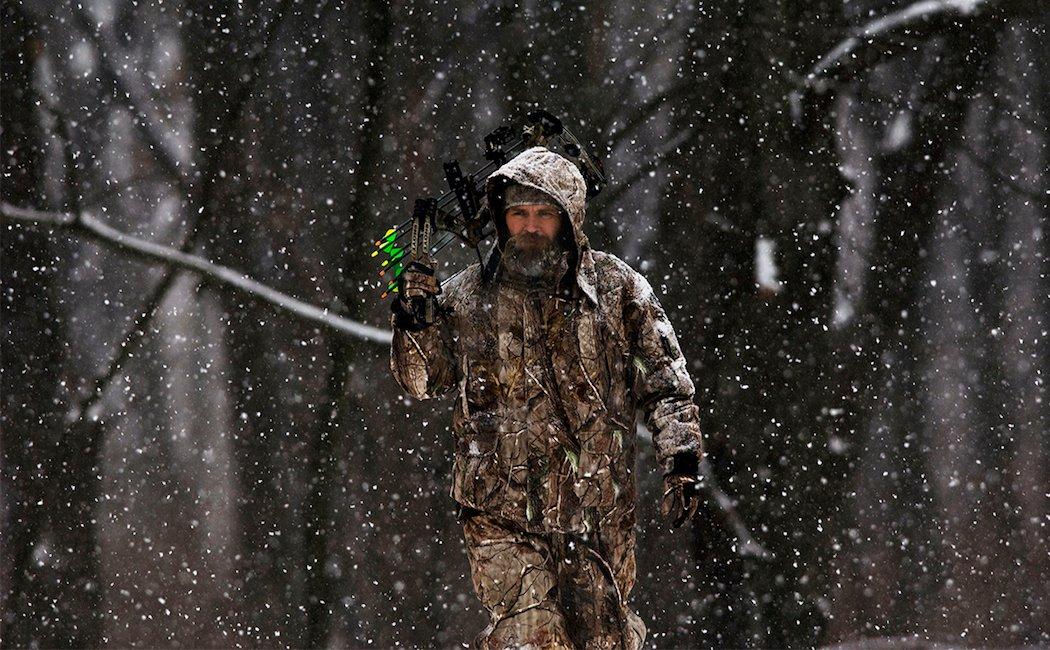 Are you a diehard deer hunter? Still have a whitetail tag in your pocket with a few days of season left on the calendar? If that's you, and you still have the mustard to get out and brave the cold, here are 10 aggressive deer hunting tactics for those last-minute, late-season whitetails.
1. Hunt Mornings and Afternoons
Most don't hunt mornings this time of year. On really cold days, deer may not make it back to their beds until just before or right at daylight. That's a recipe for disaster when you are walking into the stand around the same time. Many hunters won't risk bumping them, and instead, wait until the afternoon hunt.
But that's not you this time of year. You're going for broke. But you have to get back in the thick stuff way before daylight to capitalize on this high-risk tactic.
Gear Highlight: 2018 Excalibur Assassin in Realtree Edge

2. Hunt Food Sources High in Carbohydrates
Deer need carbohydrates and fat to make it through the cold weather that winter brings. Crop grains such as corn and soybeans are big providers of this much-needed resource. If you can include either of these — or any other high-carb food source — into your hunt plan, do it. It will make a difference.
3. Find the Forbs That Deer Love to Eat
Forbs also play a major role in a whitetail's diet during the winter. The average deer will eat 5 to 6 pounds of food per day. Much of that figure is comprised of forbs. Locate them and hunt. It's not uncommon to find forbs near deer sanctuaries or close to thick cover where deer love to bed during cold winter months.
4. Focus on Open Water Sources When It's Below Freezing
Everybody gets all riled up about water during the early season. It's the late season when it becomes really scarce. When it gets so cold that most water is freezing over, find those sources left open to score big. These might be lakes, rivers, fast-moving creeks or spring-fed ponds.
5. Use Trail Cameras to Tighten the Noose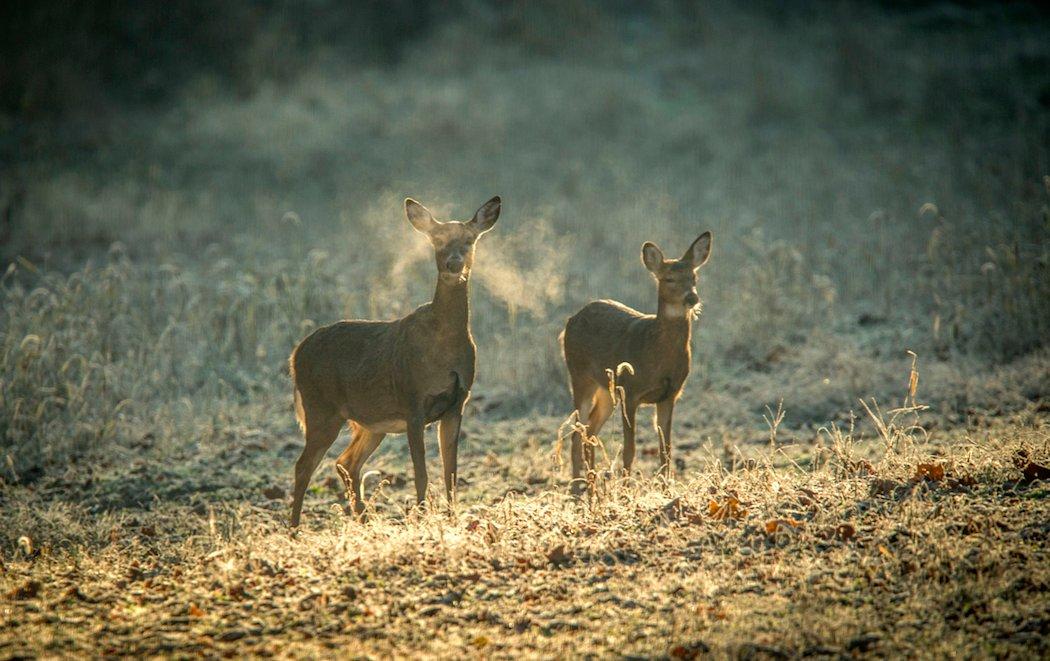 A great way to find deer fast is to put numerous trail cameras in the same general location. Check them after a few days. Leave any cameras that produced positive results. Move those that did not closer to those that did. Repeat the process a few times until you have the information you need...or can't wait to hunt the deer any longer. The idea is to paint the most complete picture you can with the trail camera photos you receive of its core area. Furthermore, the goal is to determine exactly where it's bedding, how it enters and exits that bedding location and where it's going to feed and water of an evening.
Don't Miss: How to Blitz a Buck
6. Get Closer to the Bedding Areas
This is risky. And I don't necessarily encourage this tactic unless you're almost out of time. That said, get as close as possible to bedding areas when it's coming down to the wire. But remember, entry and exit routes are everything. A good plan of action won't get you anywhere if you don't understand how to implement the first and last stages of it.
7. Peak A Big Buck's Interest with Scents and Calling
This time of year, especially when it's really cold, deer have to fight the urge to rise from their beds before dark. It just so happens that doe fawns are entering estrus this time of year, too. Because of that, throwing an estrus bleat at bucks when it's super cold could give them the incentive they need to get out of bed early. Adding a little estrus scent won't hurt anything, either.
8. Get Aggressive and Use Sign to Your Advantage
Gear Highlight: Ergodyne N-Ferno 6823 Wind-proof Hinged Balaclava in Realtree Xtra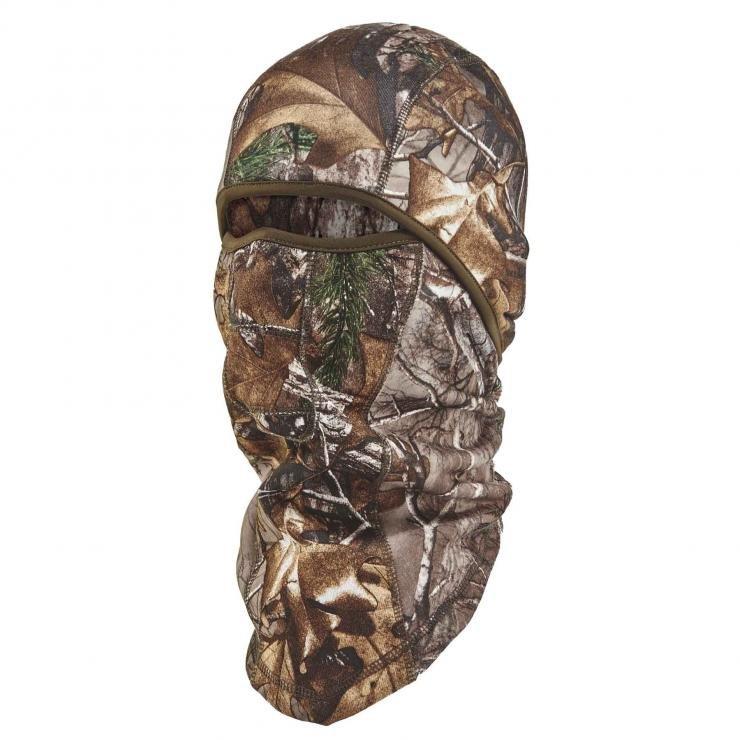 Cold weather brings snow. Snow makes it much easier to read deer sign. Beds, tracks, pee, droppings — all of these things (and more) show up easier on a white canvas of freshly blanketed snow. Use that sign to your advantage and still-hunt through thick cover. It's a high-risk tactic. You'll bump some deer. But there are only a few days of season left in some places. Might as well do what you can to fill that tag and put some meat in the freezer.
9. Slowly Crawl Through Cover Until You Kill Your Deer
This is taking the busting cover tactic a little further. Some of the places where I hunt are very thick. So thick, in fact, that I have to crawl on hands and knees when I shed hunt them. If it's coming down to the wire, and there is only a day or two left to hunt, slowly still-hunting through the thick cover can prove to be a solid game plan. Move slow. Look for an antler tine, twitching ear, or some other form of movement. Once you have that, maneuver into position for a shot or wait for the animal to rise from its bed. Remember, always keep the wind in your face.
10. Find an Island of Cover (Or an Actual Island)
This certainly can be a figurative island or a literal one. Those who hunt around lakes and big rivers might take advantage of the latter. The point of this tactic? Late-season bucks move to places where they receive the least pressure. That might be a small patch of cover in the middle of a giant cornfield. Or, it might be a small grove of trees in the middle of a giant CRP field. It could even be a small island in the middle of a lake. Regardless, find those small sanctuary hotspots and fill that tag.
Don't Miss: 8 Effective New Deer Hunting Gear Products You May Not Have Seen Yet
Are you a deer hunter wanting to learn how to accomplish your goals? Check out our stories, videos and hard-hitting how-to's on deer hunting.