There aren't enough young hunters to replace those who are aging out of the sport. But why? The answers might not be what you think
We've lost more than 18 million hunters since 1982. There was a decline of 2.2 million active hunters from 2011 to 2016 alone. We've talked about all the reasons before. There's less available hunting land, an aging hunting population, and a shift from rural to urban living.
That five-year loss of 2-million-plus hunters is the most concerning. It means that we aren't coming close to recruiting enough new and young hunters to replace the hunters who are either aging out or giving up the sport.
While there are programs that do a great job of providing youth hunts and seasons, are the young hunters involved sticking with it? Unfortunately, according to many parents, they aren't. Why not? Here are seven reasons why.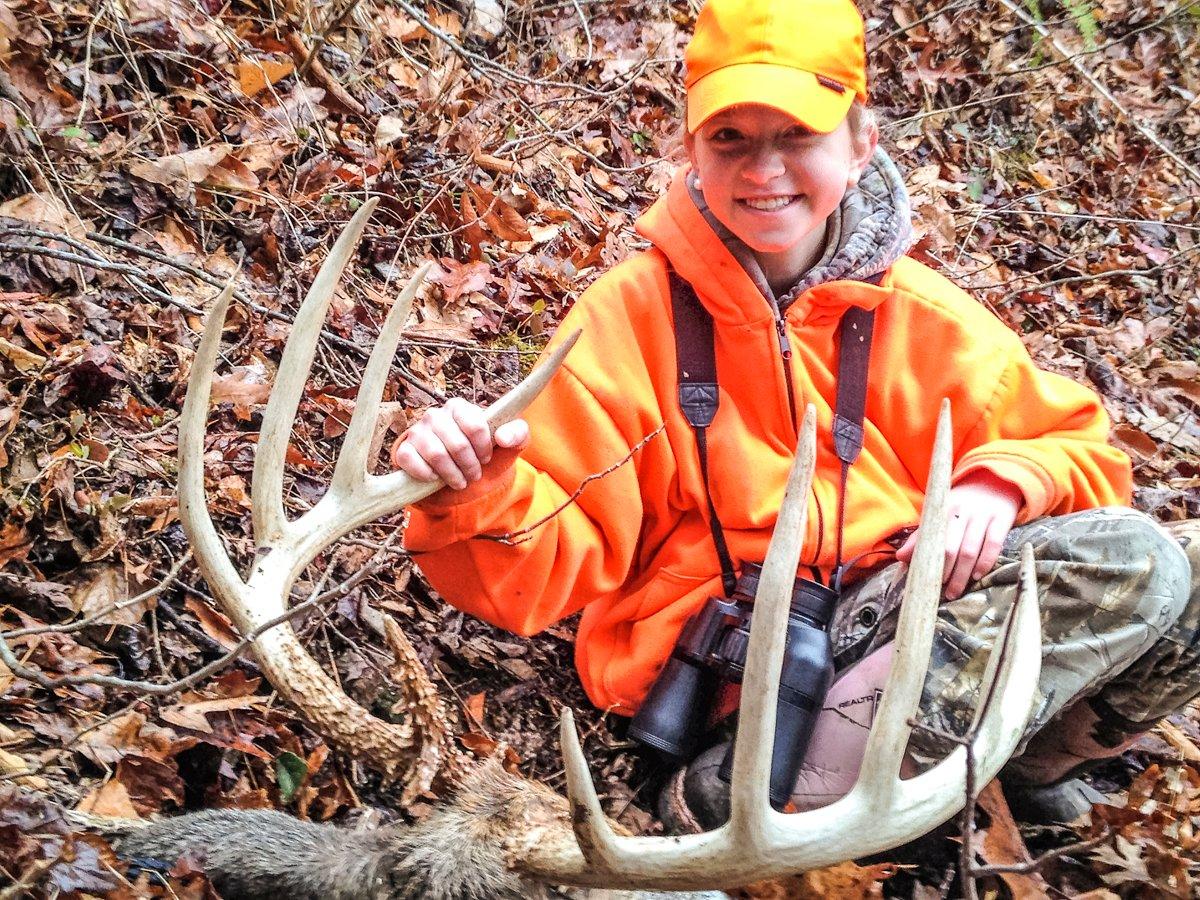 1. Nowhere to Go
The days of knocking on doors and getting permission to hunt may not be dead, but they are on a definite downhill slide. Increasing population, corporate farming replacing family farms, and increased leasing and outfitting in popular hunting areas have all made it harder to find a place to hunt today than it was 30 years ago.
Jeff Valentine is an active-duty soldier in the Army National Guard. His sons Trevor and Tabor love to hunt both deer and turkeys. But loss of land is making it tougher for Valentine to get them afield. I've had several farms over the years to hunt. Some have been sold, some leased, and others have had enough bad experiences with trespassers that I don't feel comfortable taking the boys there, he says.
Being in the military also has its challenges, like having drill on opening weekend or being deployed for the season. Most places I have permission to hunt now are not very good and they are over an hour drive away, he says. The boys still enjoy going, but I'm afraid they are losing interest because of the lack of opportunities.
2. Divorce
Recent statistics show that almost 50 percent of marriages in the United States will end in divorce or separation. That means many hunting parents don't get to spend as much time with their kids as they would like.
Tim Smoke is one of those parents. Like Valentine, Smoke was career military before retiring to take a job in the private sector. His son, Gavin, enjoys hunting with him, but lives most of the year in another state with his mom. It's definitely tough, Smoke says. My ex-wife isn't a hunter and Gavin doesn't get a lot of exposure to the sport unless he is with me.
It really takes a team effort on both our parts to work to get him here during season. We have to work around school breaks and family holidays. That means we don't often get to hunt during the best parts of the season.
He tries to keep Gavin excited and interested by sharing trail camera photos of new bucks, talking about new stand locations, and letting him be involved with off-season work like putting in food plots and hanging stands.
One thing I try not to do is pressure him to spend all of our time together in the deer stand, Smoke says. I don't want him to feel like we have to be hunting to be able to spend time together.
3. Busy Schedules
Other than sports, Future Farmers of America (FFA) or band, there wasn't a lot to do after school in my small hometown. What sports we had were school-oriented with relatively short seasons. Today it's different. After-school activities abound, from year-long traveling sports teams to programs like art, music, dance, computer programs and part-time jobs. It isn't unusual for today's young people to have something scheduled seven days a week, leaving precious little time for hunting.
Keith Meador is an avid bowhunter. Not only does he fill his own freezer each year, but he always takes a few extra antlerless deer to help hungry families in his area. Among our group of hunting friends, we laughingly say that Meador kills more deer every year than EHD.
He has passed his love of hunting down to his son, Joe. Joe is a soon-to-be senior in high school, and is rapidly climbing the ranks as a top college basketball prospect in the state. Meador estimates that, between high school ball and AAU travel teams, and the practice that goes into both, Joe might have a total of five free weekends between the months of August and February. That doesn't leave much time for the woods.
Joe's schedule doesn't allow for much time, if any, afield. I manage to get him out two or three times during deer season. I can only hope there is enough desire in him to continue to hunt as he moves on from high school to college and then adulthood, he says.
Don't Miss: 4 Tips for Youth Bowhunters
4. The Woods don't have WiFi
I grew up in the age of Atari and three channels on TV. Our entertainment was outdoors. With access to hundreds and hundreds of acres of hardwoods and river bottoms, my brother and I would often stay out till dark hunting whatever was in season.
Today is different. Many kids are seemingly tethered to electronic media of one sort or another. My oldest son Hunter is one of them. He will be attending college for the first time in the upcoming fall semester where he will study information management and design in hopes of landing a job in the video game industry.
He's grown up hunting, but readily admits that he doesn't enjoy being out of service while he hunts. I have several projects that are always going on, conversations with friends all over the world, multi-player games I'm participating in; it's just hard to be away from it for several days while at deer camp, he says. I still enjoy hunting, but I just don't like being away from Wi-Fi for days on end.
5. Negative Peer Pressure
Social media has given these small groups of anti-hunters a big voice. You might remember Texas cheerleader Kendall Jones, whose photos of her legally taken big game animals sparked coordinated online attacks and death threats. You can read more about her battle with anti-hunters here.
That same pressure happens on a smaller scale in high schools and on social media pages throughout the country. Rural areas are generally more accepting of hunting than urban ones, but young hunters can face a severe social backlash over hunting regardless of where they go to school.
6. Families Don't Hunt
According to the U.S. Fish and Wildlife Service, less than 4% of the population hunted as of 2016. That means the majority of the kids growing up in this country aren't exposed to hunting at all.
Since the traditional first exposure to hunting for most of us was through family members, we have to find other ways to introduce kids from non-hunting families to the sport. Even more importantly, we have to find ways to keep them interested and going after that first hunt.
Jason Wells is a Conservation Officer for the Kentucky Department of Fish and Wildlife Resources. He is part of a team that puts on yearly deer and turkey hunts designed for kids who have never hunted. Many of them come from non-hunting families.
We see a lot of interest with several kids, but getting them to go, or even apply is a challenge because it is not in their lifestyle, he says. They may be a little shy or reserved to accept a new challenge with no support.
Once the kids experience the hunt, many are hooked. They respond well not only to the hunt, but also to the training, he says. Unfortunately, without continued involvement by either the parent or the groups putting on the hunts, many of the kids don't get the opportunity to continue hunting. I have seen many kids who continue to hunt afterwards. Sadly, there are also those that want to go, but they just don't get the opportunities, he says. Hopefully we have given them the knowledge and experience to come back to hunting later in life.
7. Antler Envy
I enjoy chasing mature bucks. But they aren't the only reason I hunt. Shoot, antlers probably don't even make my top five reasons for hunting. There is nothing wrong with experienced hunters holding out for a giant buck, but making a kid pass deer because their antlers don't reach some magical number is a sure recipe for early burnout.
But it isn't even always the adult hunters who are imposing the restrictions. Big antlers sell, and outdoor television knows that. A surprising number of kids want to hold out for a deer like they see on TV — and they might wait a lifetime for that chance.
Antler envy abounds on social media, too. Any proud young hunter — or parent of a young hunter —who posts a picture of a young buck on Facebook and sees a comment like, Would've been a good one next year is going to question whether they should've shot at all. Let new hunters shoot what makes them happy. Be happy and excited with them. There will be plenty of time to chase tape measures down the road.
Don't Miss: 8 Steps to Setting Up a Large-Scale Youth Hunt
Check out more stories, videos and educational how-to's on deer hunting.