Here's the Two-Part True Story of One of the Internet's Most Famous Mystery Bucks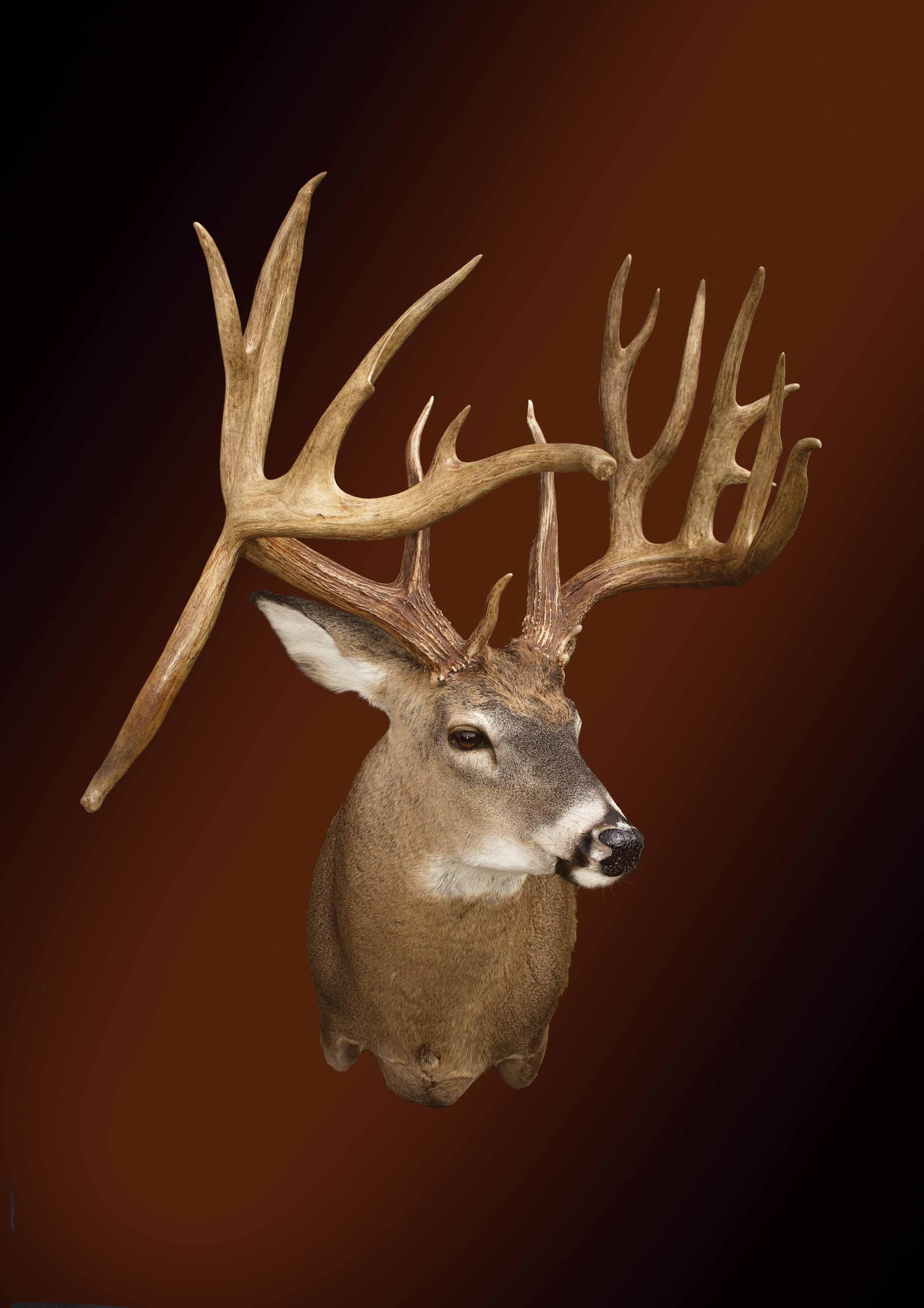 The Internet is a lively thing come deer season. As autumn progresses and bucks begin doing careless things like chasing does across open fields, bows thump and guns boom. Lots of whitetails fall, and every now and then, one of them is a true giant. The biggest of the big seem to simultaneously hit e-mail send buttons upon hitting the ground. And so begin Internet big-buck rumors.
Most people enjoy seeing an e-mail from a hunting buddy pop up in their inbox with a photo of a giant buck. These e-mails will usually have been forwarded through numerous states and have eaten up the company time of numerous businesses. The only aspect more entertaining than the buck photo itself in one of these messages is the one-line summary of how the hunt took place. These summaries are rarely at the top of the e-mail; some scrolling is usually required to find them.
Typical stories might read: Public land deer taken in Mississippi, confiscated by federal officers. Bass Pro Shops has already offered $1 million for this one. High-fence buck taken by Paris Hilton in Texas.
You know the ones. Unfortunately, the more they're passed along, the more vicious the assumptions and insinuations can get — legitimate kills by good hunters who were in the right place at the right time can be tarnished in a hurry by the jealous.
For better or worse, these stories are all a part of connected, modern-day deer hunting. Most of them are soon forgotten — unless you happen to be an outdoor writer. Then it's up to you to seek out the truth about the buck in your inbox and tell that truth to as many people as possible — hopefully before another outdoor writer beats you to the punch.
Even so, by the time you get a vague but truthful idea of where the buck came from and the lucky hunter's phone number, the first words from his mouth are often, Yeah, so-in-so from that big huntin' magazine called me about it last week. But I guess I can tell you the story, too.
I've tracked down my fair share of Internet bucks, but I doubt I'll ever be so involved in another Internet whitetail sensation as I was with the Dan Miller Buck — a deer that was shot in the fall of 2006 on a piece of public Kentucky land 10 minutes from where I grew up. Pennyrile State Forest is open for two days out of the year for rifle hunting, and only then if you're drawn for a special quota hunt. It's rugged, big woods country with a relatively low deer density, at least by western Kentucky standards. Figuring out how whitetails use its maze of ridges and hollows can take a lifetime. But locals know big deer live there. The forest has had a 15-inch minimum antler spread limit in place for several years now.
I wasn't drawn for the quota hunt in 2006, but I'd done a lot of bowhunting in the area that year, and I saw two nice bucks chasing does while fall turkey hunting the weekend before the hunt. I thought the quota hunters should hit things just right, provided the cool, clear forecast held out. It did and deer fel l— including one the likes of which most hunters will never see. I first saw a picture of the buck on a hunting forum, and a couple dozen forum members had posted replies to the thread. The photo was one of a giant non-typical with a drop tine reminiscent of a Billy club, taken on the concrete floor of a darkened shed. The predominant rumor seemed to indicate that it was taken during the Pennyrile quota hunt by a young Amish farmer. By scouring the numerous replies to the thread over the course of a week, I finally found the name of a taxidermist who had the buck's skull cap in his shop. He lived in Hart County, near Kentucky's famous Mammoth Cave.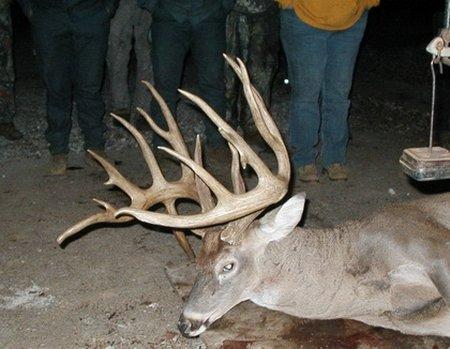 With a little initial trepidation, the taxidermist, Martin Meredith, confirmed bits and pieces of the Internet rumor. I have the antlers hanging in my shop right now, he said. The hunter's name is Dan Miller. He is Amish, but he's not a young kid — he's a school teacher. Meredith passed along Miller's contact information. I penciled down a list of questions and sat down to call him, reminding myself the whole time that I was a reporter covering the story. I just happened to live and hunt in the area where the monster had been shot.
Dan Miller is a friendly, humble, plainspoken individual. I'd learn a little later that he has a pleasing sense of humor. Yes, he said, he had indeed shot quite a deer during the two-day quota hunt, and he'd be willing to share the story with me.
Dan was drawn for the hunt on a party application with some friends and relatives. A week before it began, however, he had yet to lay eyes on the place, and as a result, his anticipation was a little low. His cousin David, however, who was also drawn, had been able to make a trip to Pennyrile and do some scouting. The area he found, more than a mile's walk from the nearest road, consisted of several white oak ridges bordering a pine thicket. He saw a couple deer in the area while scouting and numerous rubs. Before daylight on opening morning of the quota hunt, the group hiked into the area and then parted ways for the day.
Gear Review: Bear Kuma Compound Bow in Realtree EDGE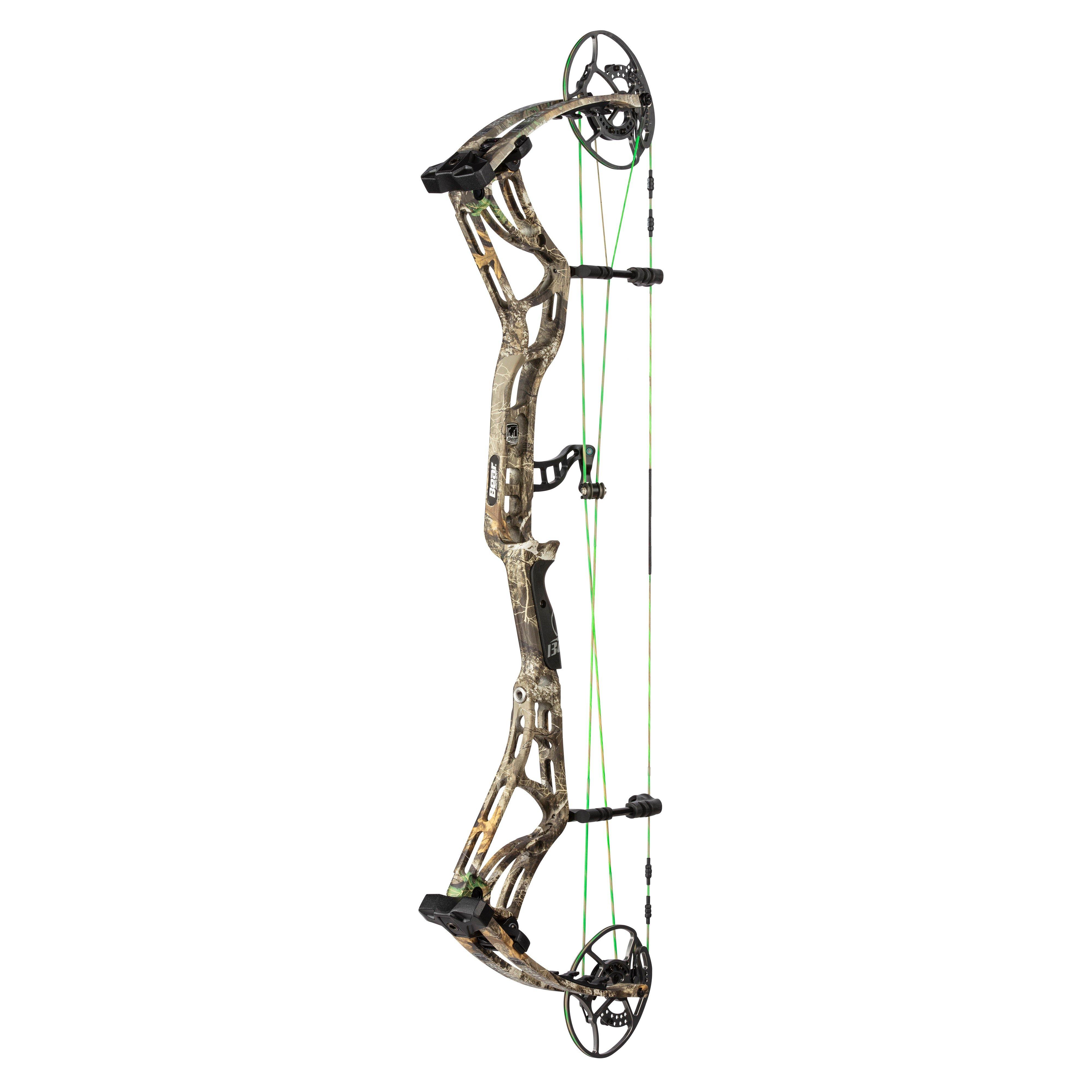 Dan settled in to watching a white oak ridge for several hours on what seemed like a perfect morning, but by 12:30 p.m., he'd yet to see a single deer. I decided to get up and move down the hill just a little bit, he said. I wanted to find a spot to spend the rest of the afternoon. I found an area overlooking this big draw, and the wind seemed to be right for it. Across the draw, I could see a nice hillside with oaks scattered amongst a few pine trees. So I just sat there, watching that hillside. Little details that you'd otherwise forget stick out when recalling a memorable hunt, and Dan remembers glancing at his watch and noting the time — 10 minutes till 3 — before again gazing across the hillside in front of him. A whitetail seemed to appear from out of nowhere 70 yards away — perhaps he'd been bedded there all along, or maybe he'd just slipped in silently.
He was turned away from me with his head down. I saw that he had antlers, but I couldn't tell how big, Dan said. With the 15-inch spread rule, I couldn't immediately shoot (without being sure), so I waited with my crosshairs on him.
As Dan watched, the buck finally raised his head. The hunter knew, at the very least, he was a legal shooter, so he settled the crosshairs on his Savage 7mm magnum and pressed the trigger. The buck seemed to just disappear, and Dan assumed he'd dropped the animal in its tracks. When I walked up to where I'd shot, I thought immediately that I'd made a good hit. There was blood on the ground where I'd shot him and on a tree next to where he was standing, Miller said. But the deer itself was nowhere in sight.
As the hunter began searching, the blood trail was anything but consistent, and he lost it while searching up a long draw. I finally went back to the blood trail and realized that rather than going up a draw where I'd been searching, the buck had gone across it, Miller said. I started following what I could, but by now it was a quarter to 4 (not too long before dark), and I was losing the blood.
Don't Miss: Giant Internet Bucks Part 2
Editor's Note: This was originally published in October of 2009.
Are you a deer hunter wanting to learn how to accomplish your goals? Check out our stories, videos and hard-hitting how-to's on deer hunting.