A look back at the best hunts captured by the Realtree cameras over the past 10 seasons
Just like that, another 10 years have passed. For hunters, there were some significant moments in the 2010s. A duck call company was forever cemented into pop culture. Trail cameras began texting big buck photos straight to us. We all beheld the rise of the Instagram Influencer. In that time, Realtree launched five new camo patterns, and all the while our cameras were rolling, capturing season after season of the most popular hunting series in history: Monster Bucks. Now in its 28th season, it's safe to say the franchise created the benchmark that countless hunting shows have since followed.
Monster Bucks has been as big a part of Realtree as our camo patterns, says David Blanton, one of the show hosts since the beginning. It's become iconic. I hear from hunters all over the country who have every copy of every Monster Bucks we've done. They get together at camp and watch them to get fired up about deer season. To have been a part of that, to have seen it grow and flourish, has been one of the greatest blessings of my career.
The team captured some great footage of big deer and unforgettable hunts over the past decade. But these 10 were voted upon by Realtree staff as the best of them. Enjoy.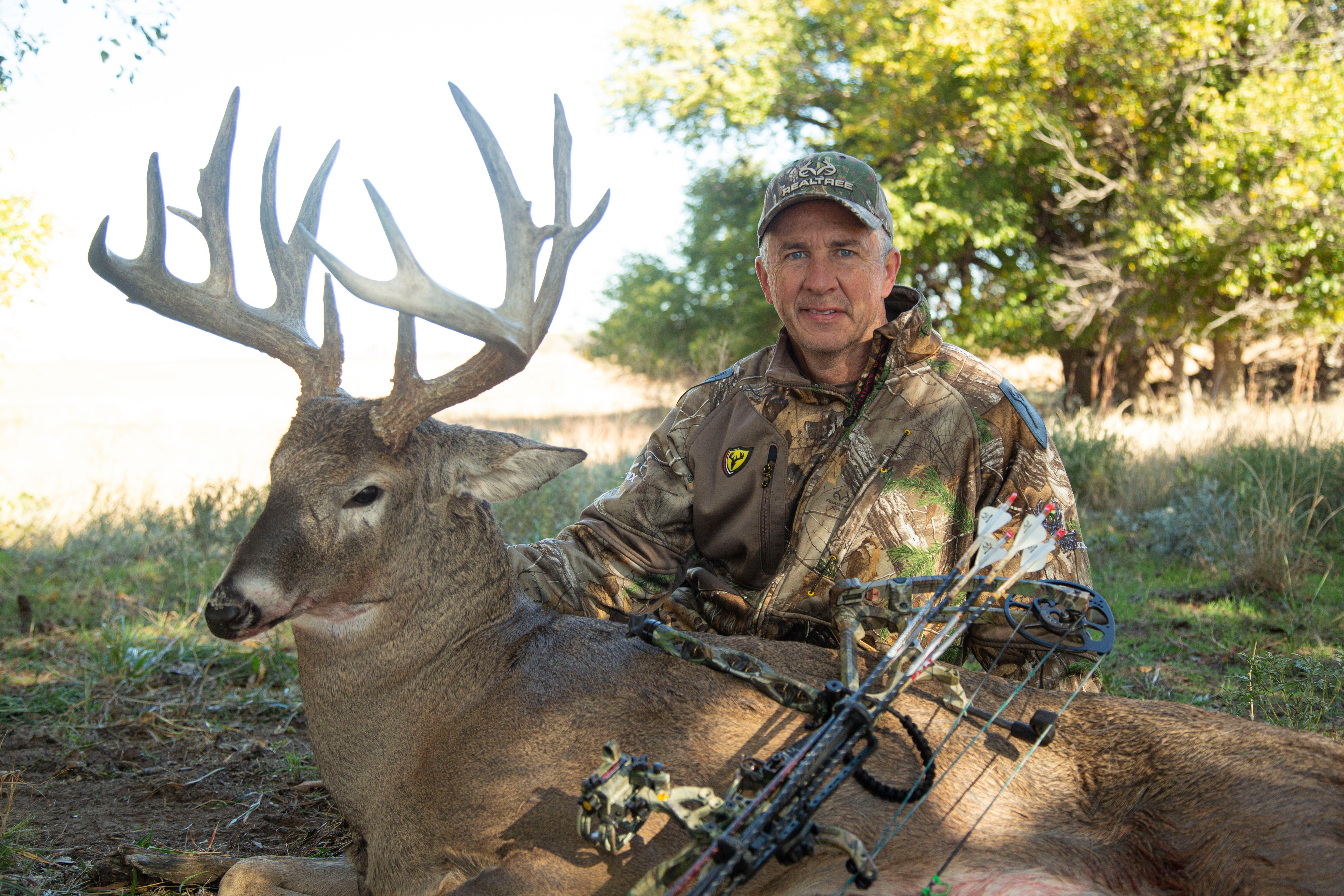 The hunt for Blanton's biggest buck to date happened in late October of 2014 at JB Outfitters. The buck, nicknamed Houdini because of his disappearing habits shortly after velvet shed each fall, suddenly appeared in the wide-open Kansas landscape and ambled toward Blanton's stand, where he made a perfect shot.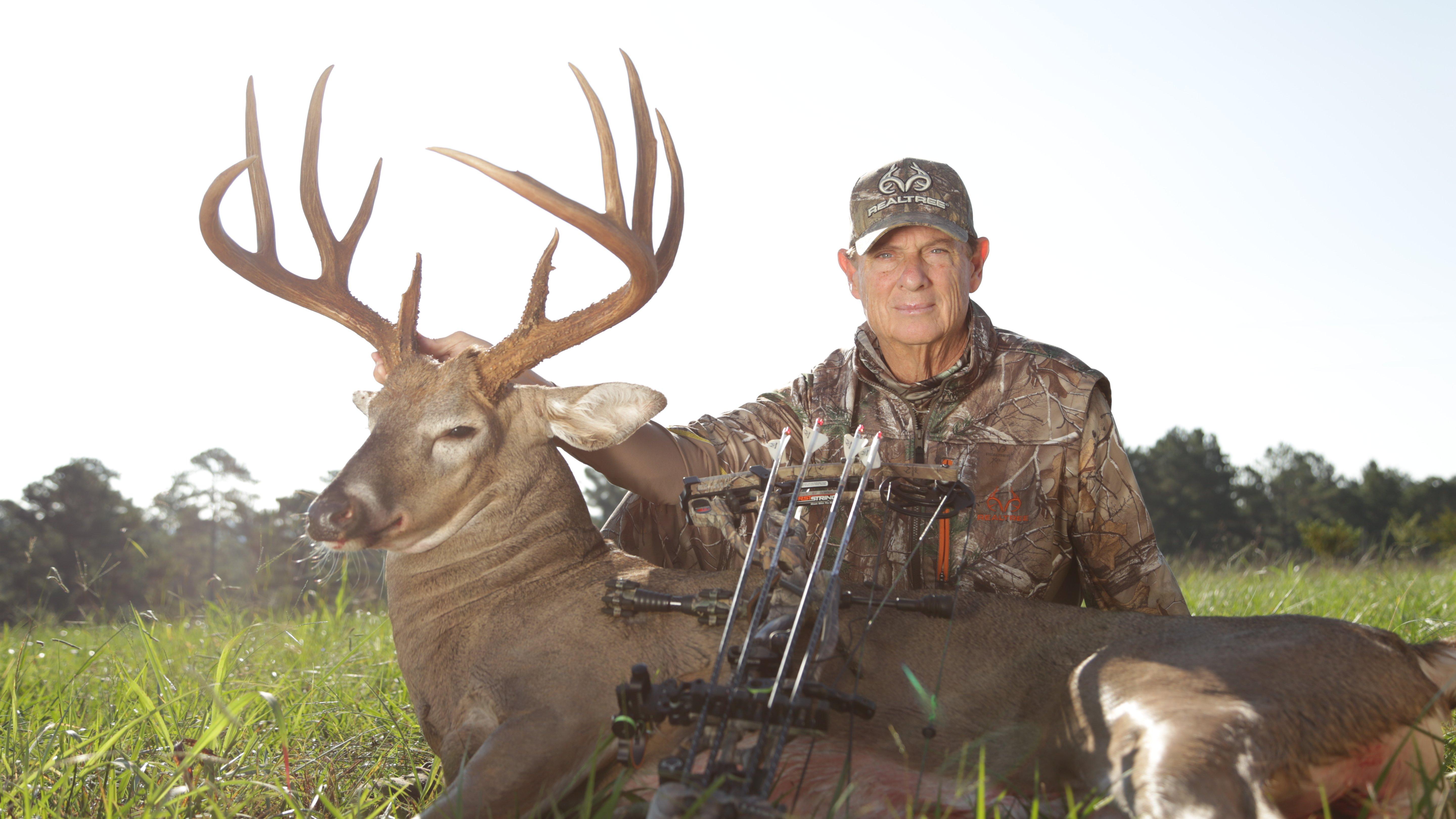 Bill Jordan chased this buck with a deep-forked G2 (and fantastic nickname) for two seasons on Realtree Farms. Finally, on a late September evening in 2014, he found himself at full draw with the deer in chip-shot range. But his cameraman, Johnny Carter, told him to hold because Bill's head was in the way of the shot scene. Those whispers spooked the buck. Fortunately, the deer came back a few minutes later, Bill made the shot, and Carter still works for Realtree to this day.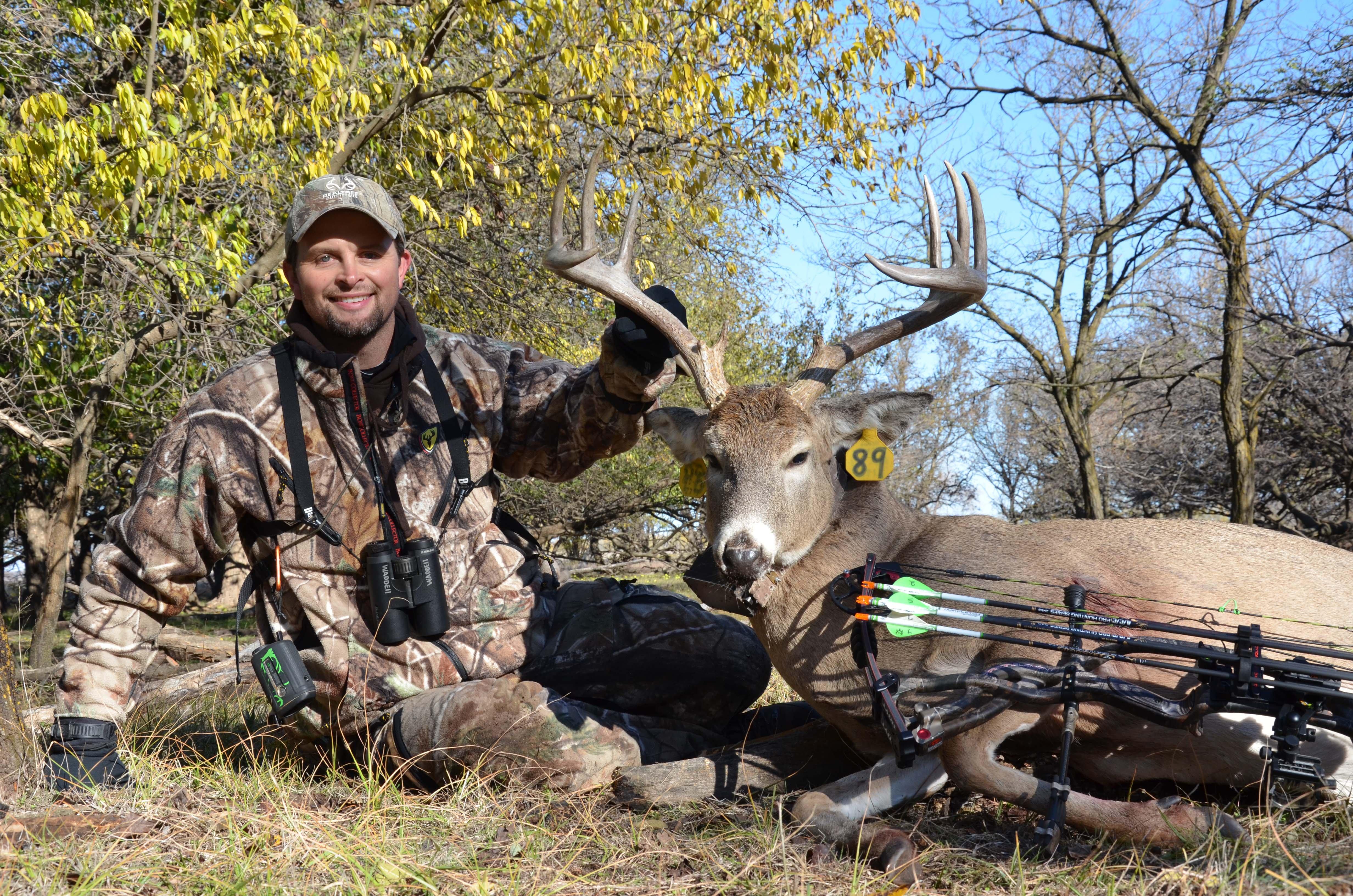 Waddell's buck, taken on a frosty morning on his farm near the Quivira National Wildlife Refuge in Kansas, is definitely one of the coolest Monster Bucks of the decade—even though, at 145, it's not as large as the other deer on the list. The wild buck had been captured on the refuge in January of 2009, and fitted with a radio collar and ear tag. Waddell killed the deer in 2012. Data from the collar revealed the buck had a home range of 9.1 square miles, and a core area of about 6,000 acres.
4. Nick Mundt's Bow Best / Monster Bucks XXV, Vol. 2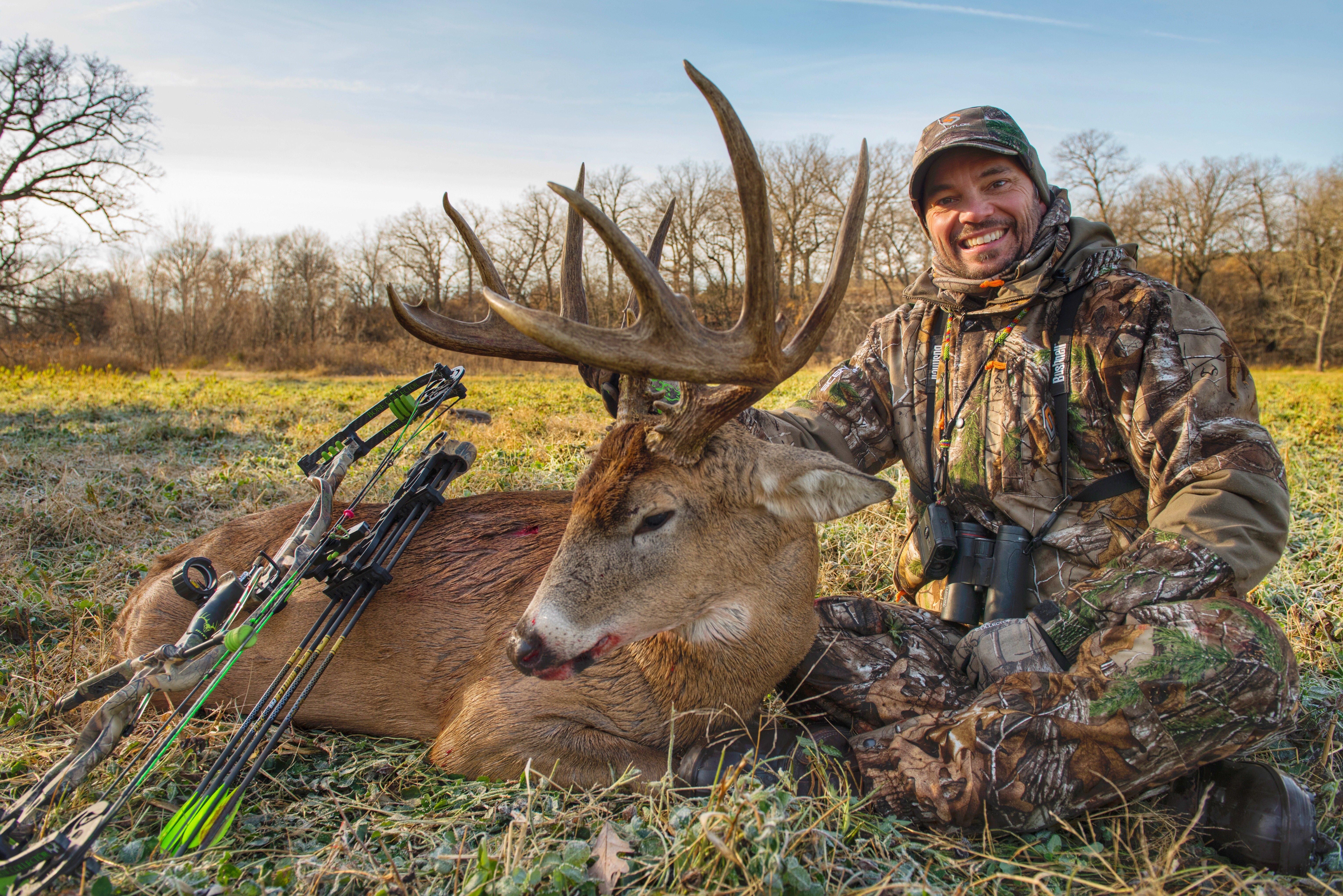 Blanton wasn't the only member of Team Realtree to tag a personal best buck this decade. Bone Collector's Nick Mundt shot his biggest bow buck in Iowa, and the footage is a case study in why every bowhunter ought to carry a grunt call and not be afraid to use it. After spotting the buck cruising from a distance, Mundt hit him with a few deep grunts, and that's all it took for the deer to turn toward him at a trot, slowing only to work a licking branch in one of Mundt's best shooting lanes. You know the rest.
5. Krysten McDaniel's 193 / Monster Bucks XXIV, Vol. 2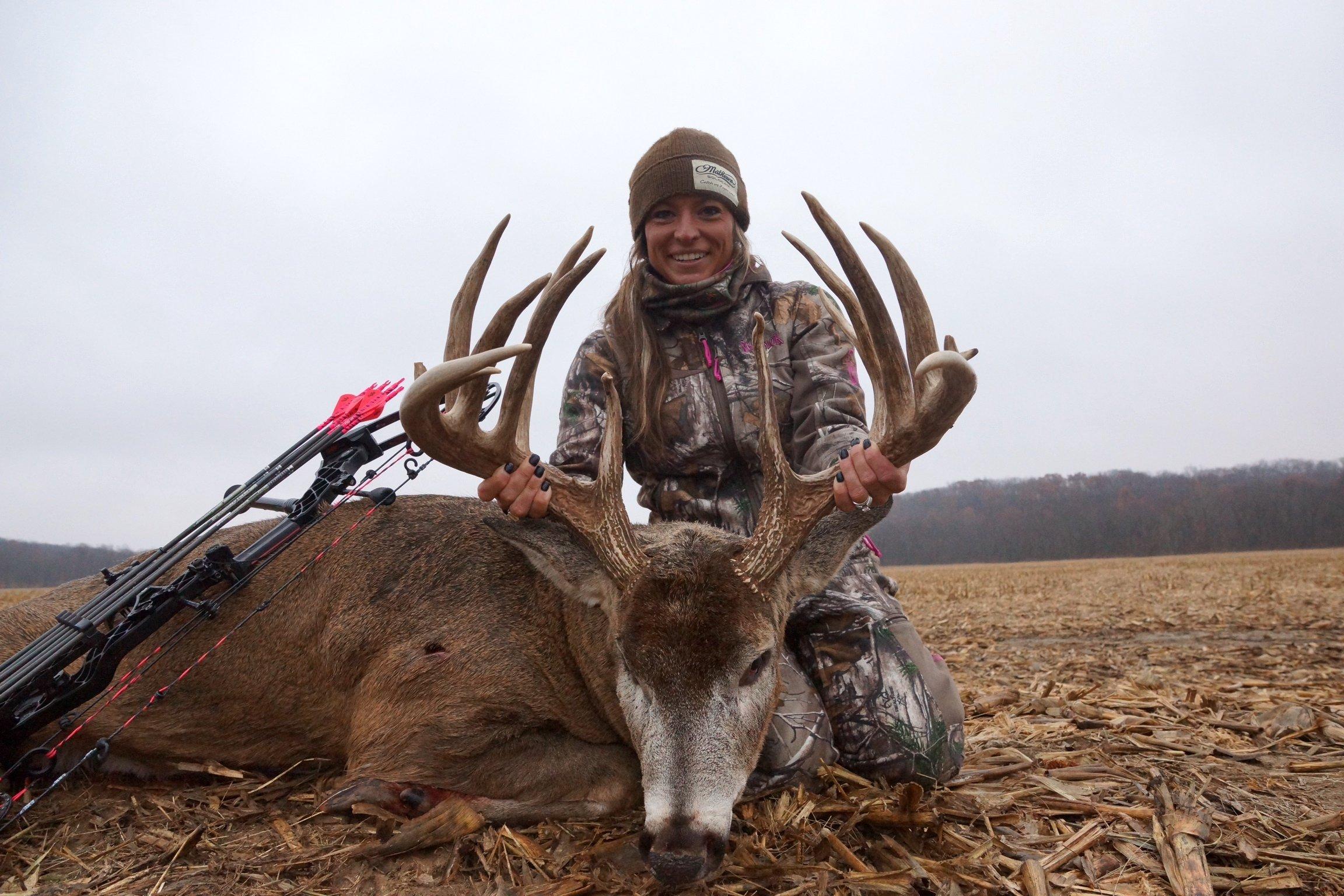 Krysten McDaniel was sure she'd messed up the opportunity of a lifetime. She was hunting a new stand during a late-November effort in Kansas. A buck stepped into view, and within a few seconds, McDaniel realized she was looking at a true giant. She was waiting at full draw when the deer stopped at 20 yards, but upon the shot, her arrow slammed to a halt in the buck's shoulder. Thinking she'd blown it with a non-lethal hit, she waited 6 hours before taking up the track — but it wasn't necessary. The broadhead did its job, and at 193 gross, McDaniel's buck is one of our largest Monster Bucks of the decade.
6. Dave Bogart's Brawler / Monster Bucks XXIV, Vol. 1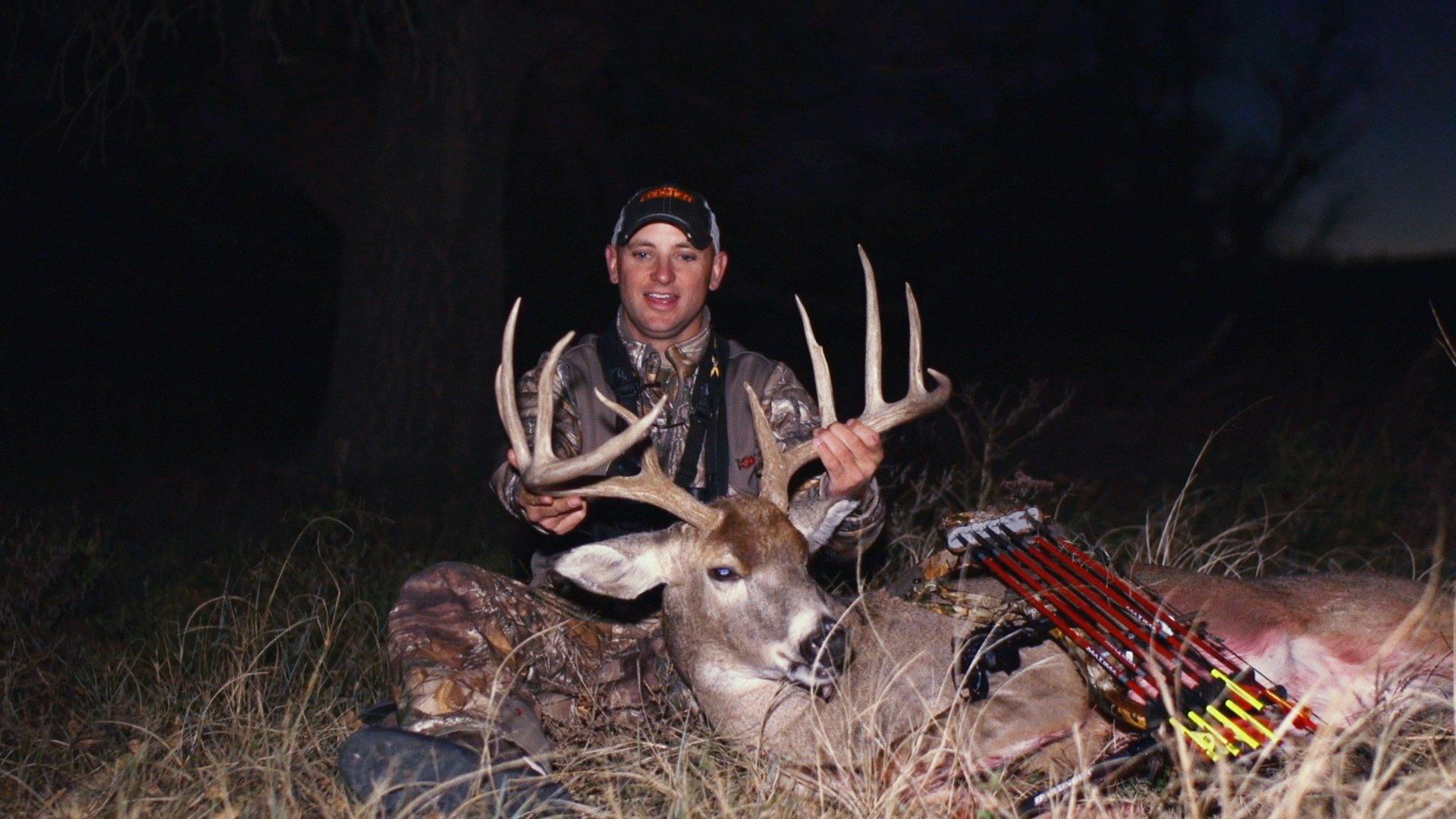 Prior to this Kansas hunt, Dave Bogart, host of Legends of the Fall, had never used a decoy. He's a convert now. After prepping his setup, Bogart climbed into his tree and settled in for the evening's hunt. When this stud 10-pointer stepped out, he hit him a few grunts. The buck responded quickly, and put on an ears-pinned show of dominance next to the fake. Bogart's first arrow hit the buck perfectly, but the deer was so amped up, he acted untouched. A second shot put him down.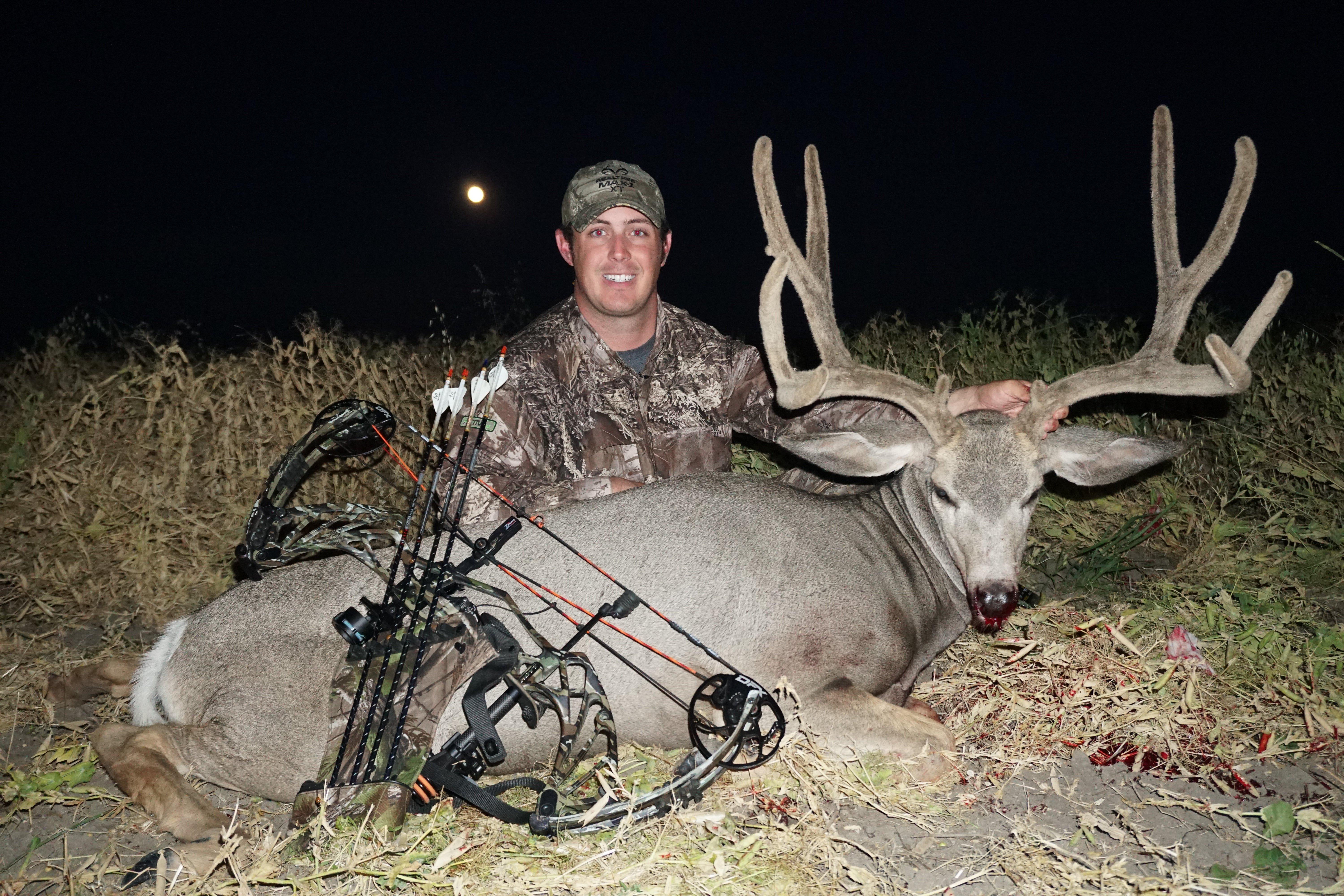 Tyler Jordan headed north to Alberta for an early season, spot-and-stalk hunt for big full-velvet mule deer. After 11 days of effort, Jordan and his guide finally watched a buck slip into the timber to bed at mid-morning. They set up in a fencerow between that timber and a pea field to wait him out — and that wait took nearly all day. When the buck finally stepped out, he didn't make it easy. But Tyler kept his cool and 10-ringed him at 71 yards.
8. Bill Winke's Wide 10 / Monster Bucks XXVI, Vol. 1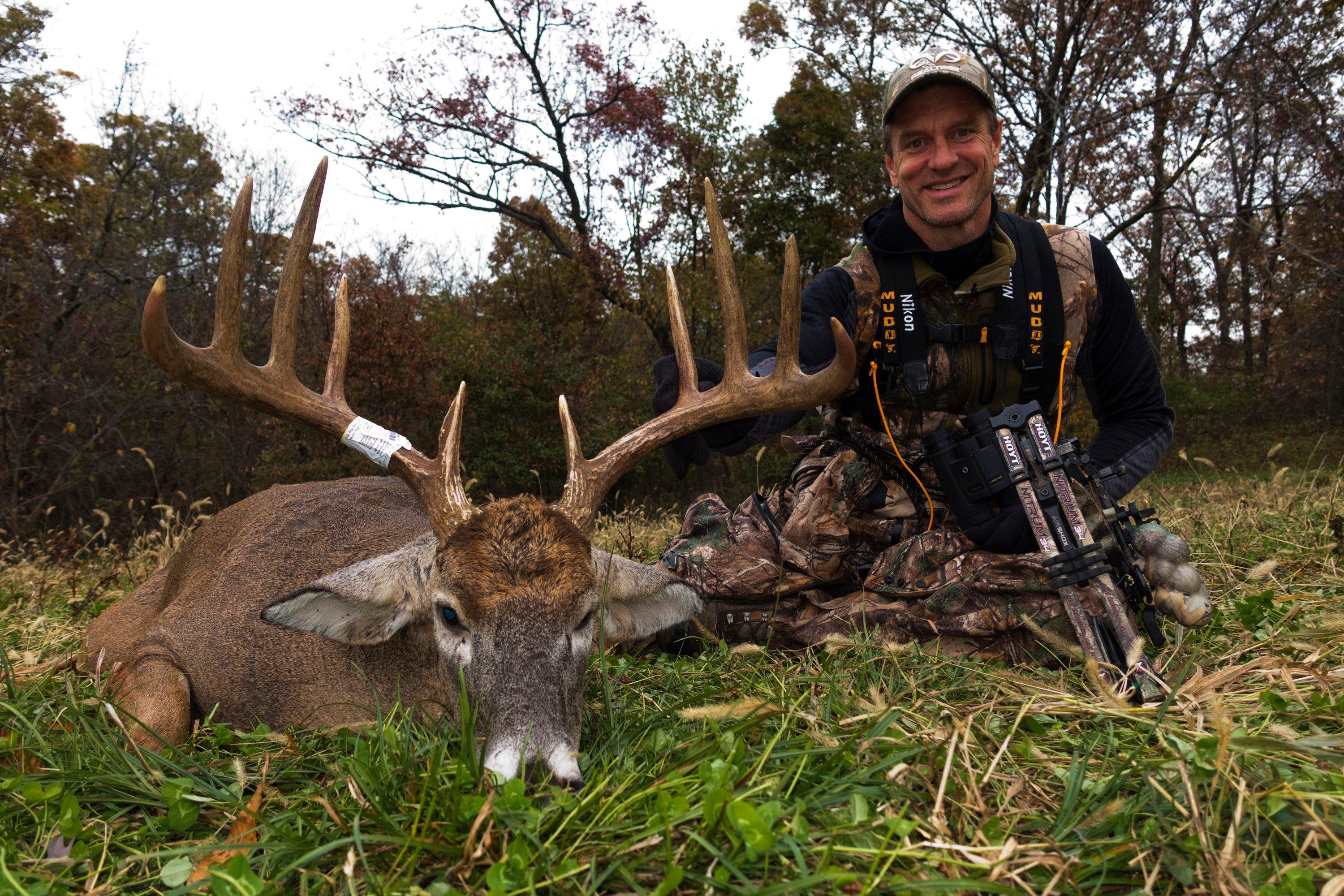 Bill Winke, host of Midwest Whitetail — one of the first and still among the most popular online, semi-live hunting shows — logged many hours in the tree chasing this deer. During an evening hunt, the buck suddenly came crashing into view after two does. Winke made a perfect 30-yard shot, but the rut is a powerful thing. The buck proceeded to keep chasing the does before tipping over in sight.
9. Ben McDonald's 300-Pounder / Monster Bucks XXIV, Vol. 1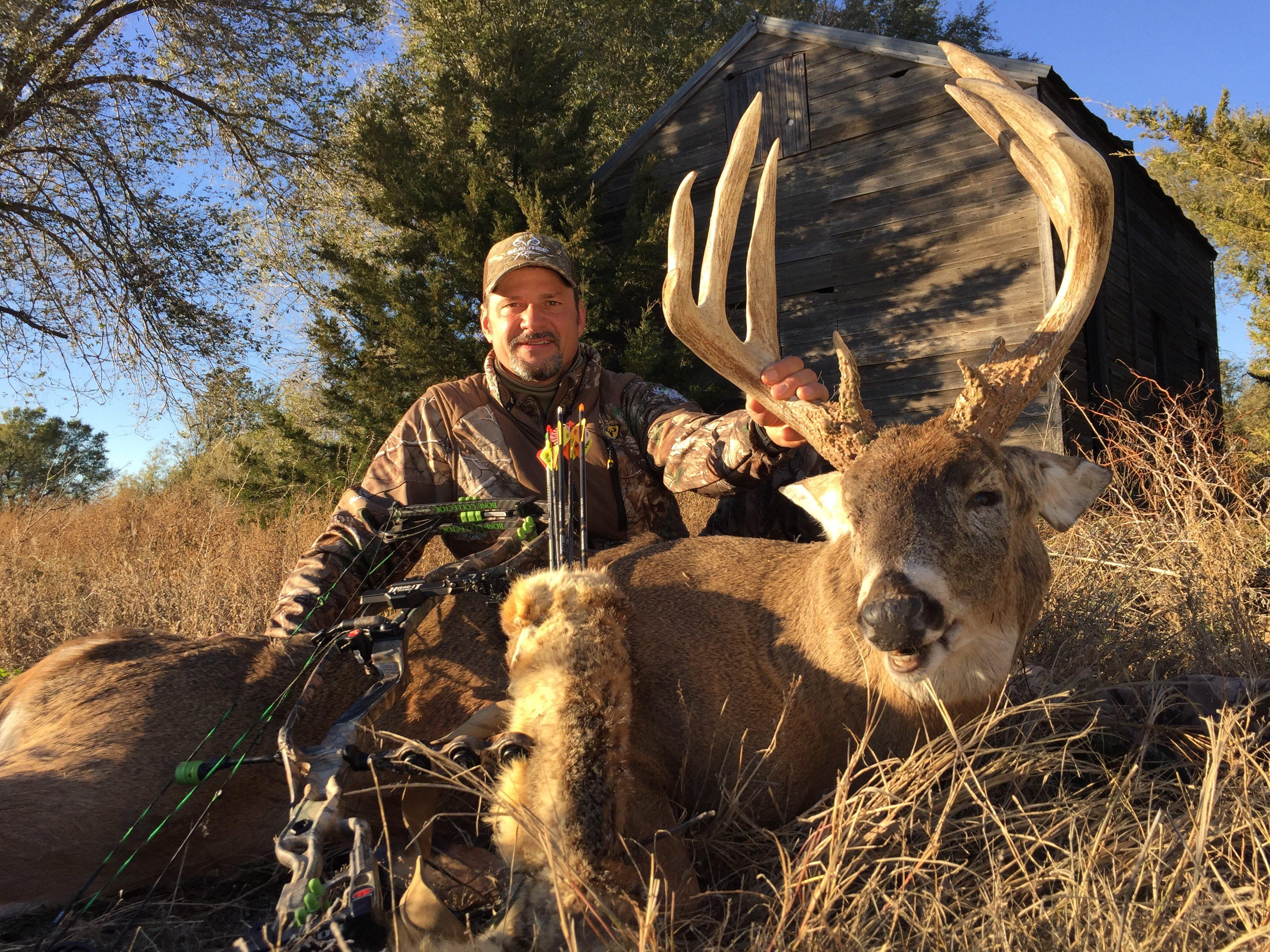 Former Major League Baseball pitcher Ben McDonald had his heart set on a big Kansas buck. We're not just talking one with big antlers — he let a few of those walk. McDonald was after this 7.5-year-old bruiser that weighed 300 pounds on the hoof and sported legitimate Coke can beams. Watching this stud walk in with his ears pinned is enough to make any bowhunter shake, even from the comfort of the couch.
10. Chip Madren's Story / Monster Bucks XXIV, Vol. 1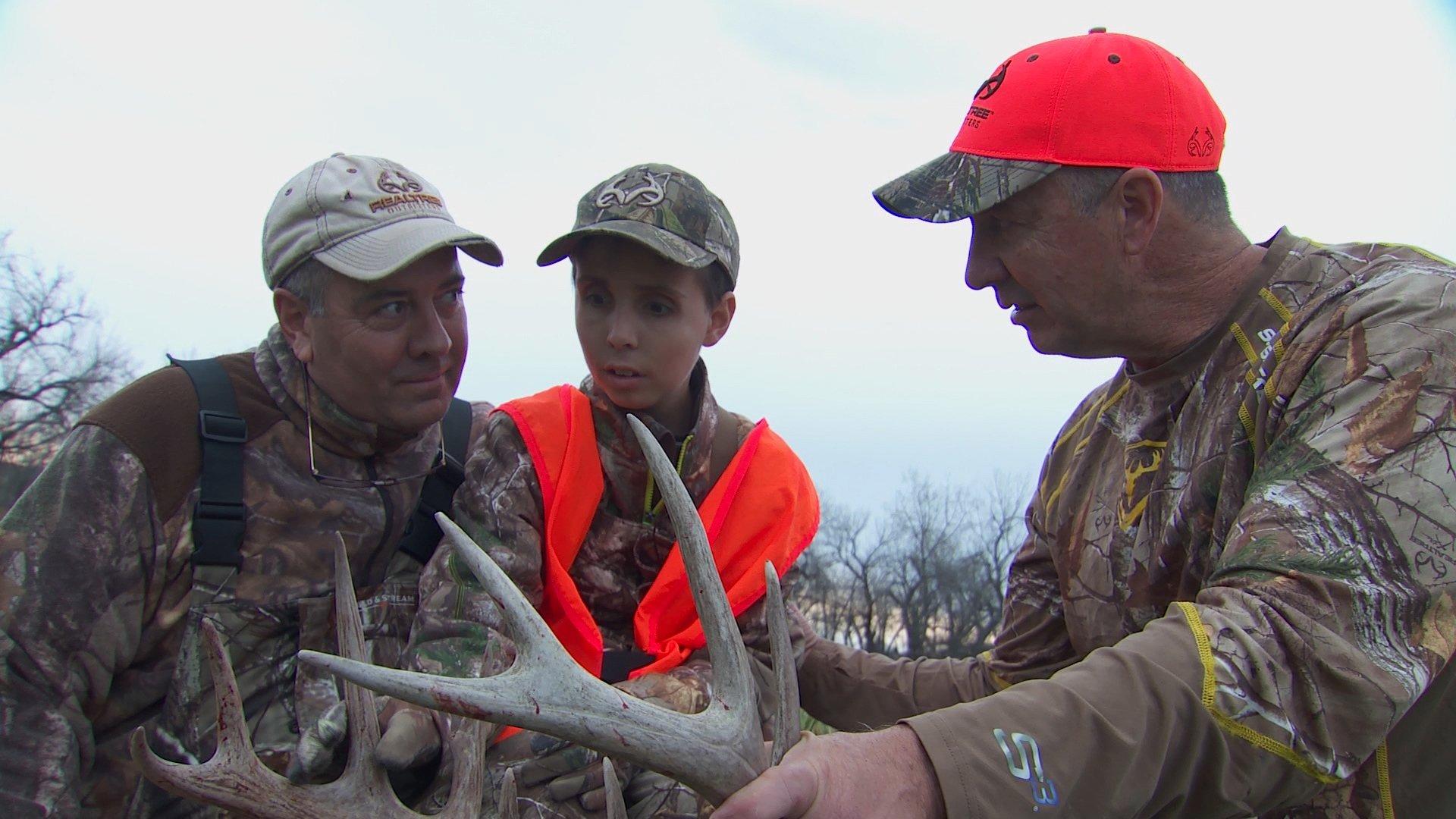 There was a time when Chip Madren and his family were worried about things much larger than deer hunting. But this entry is also a reminder of just how important a hunt with loved ones can be. Chip was 18 years old at the time, and battling a severe brain cancer diagnosis. But in recovery, he joined his dad and Blanton for a hunt along Montana's Milk River, and when a big 10-pointer stepped into an alfalfa field, Chip made a perfect shot. Today he's working with the Georgia DNR as a consultant, helping to make hunting more accessible to folks who are sick or have mobility issues. How cool is that?
Can't get enough Monster Bucks? Enjoy the full season of Monster Bucks XXVII. Volumes 1 and 2 are available instantly on Realtree 365. And remember — it's free.