Have You Ever Been on a Bad Hunt with a Guide?
You've spent good money to hunt with a guide in a choice location. You expect to have a great time, a safe hunt, clean and comfortable accommodations and a reasonable shot at success. You expect the guide to do everything in his/her power to increase your odds for taking a shot, but things aren't going as you'd hoped. Perhaps the location is not what was promised. Maybe you feel the guide isn't giving it their all, or the accommodations are subpar. So what do you do? Are you simply at the mercy of the guide and the outfitter service that employed him? Do you just say goodbye to your money and hopes for a great experience? Not at all.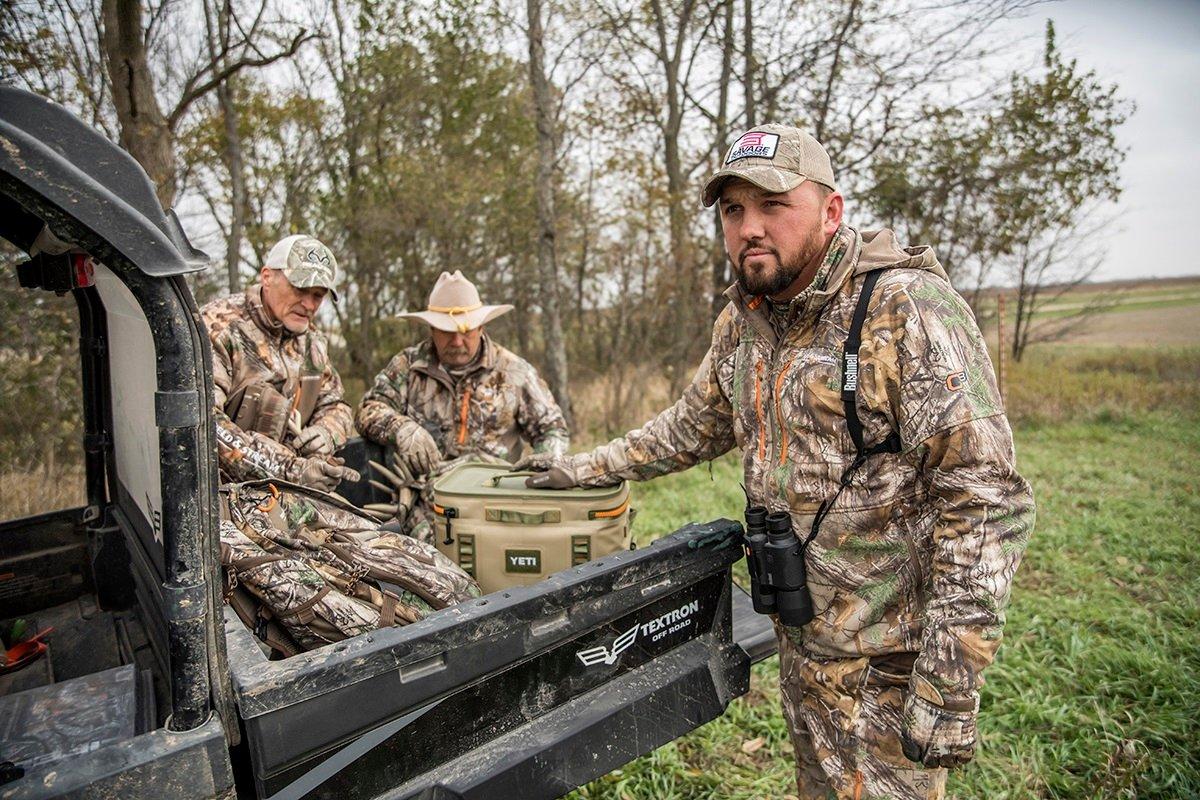 Do Your Research
Fred Eichler, Realtree prostaffer and owner of Fulldraw Outfitters, says there are steps you can take when your expectations aren't met, but first, he recommends taking steps to prevent the problems before they ever happen.
Eichler has a unique perspective because he's not only been a client of paid outfitters but he also runs an outfitting business in Colorado, where he guides for whitetail, mule deer, elk, bear, mountain lion, antelope and turkey.
He suggests doing research before giving your hard-earned money to any outfitter.
Before booking the hunt, make sure the guide is an expert on the game you want to pursue and the land you want to hunt, Eichler said.
When I pay an outfitter, I expect to be hunting with someone who is knowledgeable about the species I am going after, the weapon I am choosing to hunt with and the area we will be hunting. Most of my worst experiences with guides or outfitters occurred because experience in one or more of these categories was lacking. In addition, I look for a guide that is polite, respectful and is safety conscious.
Eichler recommends questioning the local game warden in the area about the outfitter or guide before booking a hunt. If the game warden seems hesitant or suggests you keep looking, then do just that. You'll also want to check references.
I'll ask the outfitter for a list of previous hunters, but I'll also throw a curveball at them, Eichler said. Most outfitters have a prepared list of clients or family members that will all say amazing things about them because they harvested an animal with the outfitter or because they are related. I even had an outfitter use his cousin as a reference once. So, I ask for a list of a few clients that didn't harvest an animal. If an unsuccessful client gives a good recommendation, then that may be the outfitter you want to book. I also only ask for references of people that have hunted the same area and the same species with the same weapon I plan to use. The info I receive from these hunters is extremely helpful.
Don't Miss: 7 Deer Biologists Who Changed Hunting Tactics Due to Research
Make Expectations Clear
To ensure your expectations are met, you must first ensure your expectations are clear. The hunter should be up front and honest with the guide about what he wants to get out of the hunt, and the guide should be up front and honest with the hunter about what he can provide.
Mike Stroff, Realtree pro staffer and host of Savage Outdoors, said if the hunter wants a trophy buck, then that's what he should tell the guide. In return, the guide should tell the hunter whether or not that is a possibility. If the guide only has 120- to 150-class deer on the property, then he should make sure the hunter understands that.
The hunter should also make sure the agreement is put in writing so there is little chance for a misunderstanding.
Don't Miss: The Science of Killing Big Bucks
Be Realistic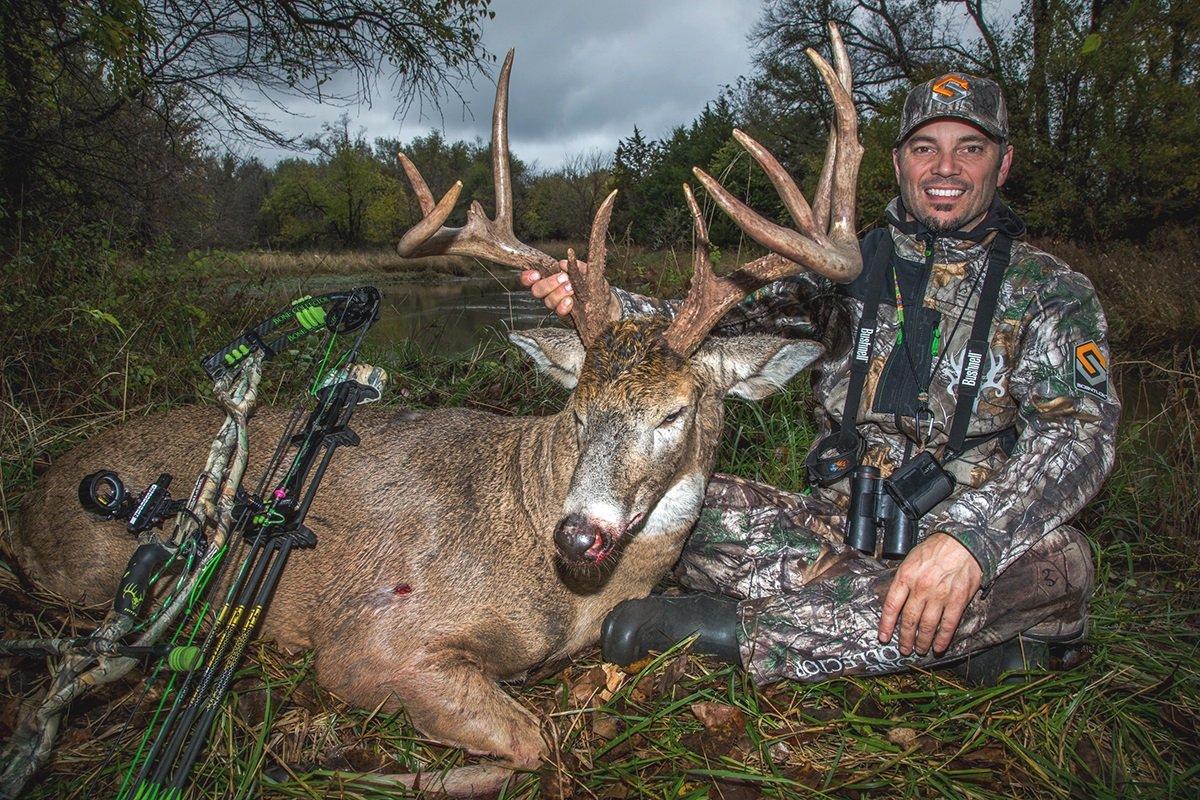 In addition to truthfulness, hunters must also have realistic expectations.
If it should be 30 degrees outside, yet it's 75 degrees, you can't expect to have the same experience as you would if the weather was cooperating, Stroff said. For some reason, a lot of hunters can't grasp that concept. They act as if the guide or outfitter has control over the weather or how the animals behave.
Bone Collector Nick Mundt agrees with Stroff and encourages hunters to remember the guide is only in charge of the variables he can control, such as providing you with good food, a comfortable place to sleep, a reliable and clean vehicle for transportation and a safe location to hunt. But, guides can't control the weather, animal movement, wind, etc.
You must be realistic, Mundt said. Animals may not cooperate or move as you expect. Your guide should be able to tell you about number and quality of animals in an area, but he can't always predict how they are going to move.
Eichler says many hunters expect to get a shot at an animal or to take one home during a guided hunt, but that just isn't always the case. Weather, moon phase, rut activity and agricultural crops can all change animals' patterns.
In some cases, no matter how hard you and your guide may work, and no matter how good the area may be, it just doesn't happen, Eichler said.
But, harvesting an animal doesn't necessarily determine whether or not you had a good hunt. If you've had a great time, hunted in a solid location, enjoyed tasty food and your guide has gone above and beyond to try to get you an animal, then you've little to complain about. Tagging out is just the icing on the cake.
Sometimes hunters are also unrealistic on the amount of physical exertion that may be required on a hunt and may not be in shape to handle it, Eichler said. I think being honest about your physical condition and your effective shooting distance can help hunters avoid a bad experience as well.
Stroff says it's also important that the hunter be prepared, both physically and mentally. In fact, it's just as important for the hunter to do his homework as it is for the guide to do his. The hunter should practice with his firearm or bow before he arrives to camp. He should make sure his gun is sighted in, and he needs to be able to execute the shot when the opportunity presents itself.
Don't show up to camp unprepared and then get upset when you blow your shot, Stroff said. Both parties need to be prepared.
Stroff also reminds potential clients that they often pay for what they get.
Unfortunately, you can't kill a big buck unless you hunt where big bucks live, he said. That land is limited, therefore it's expensive to hunt. It cost outfitters a lot to own or lease that land, therefore the outfitter will have to charge more to cover those costs, as well as the costs for the labor that goes into preparing and managing the land. The point is, you can't expect to tag a monster deer for a discounted price.
Don't Miss: How to Set Realistic Goals for Deer Hunting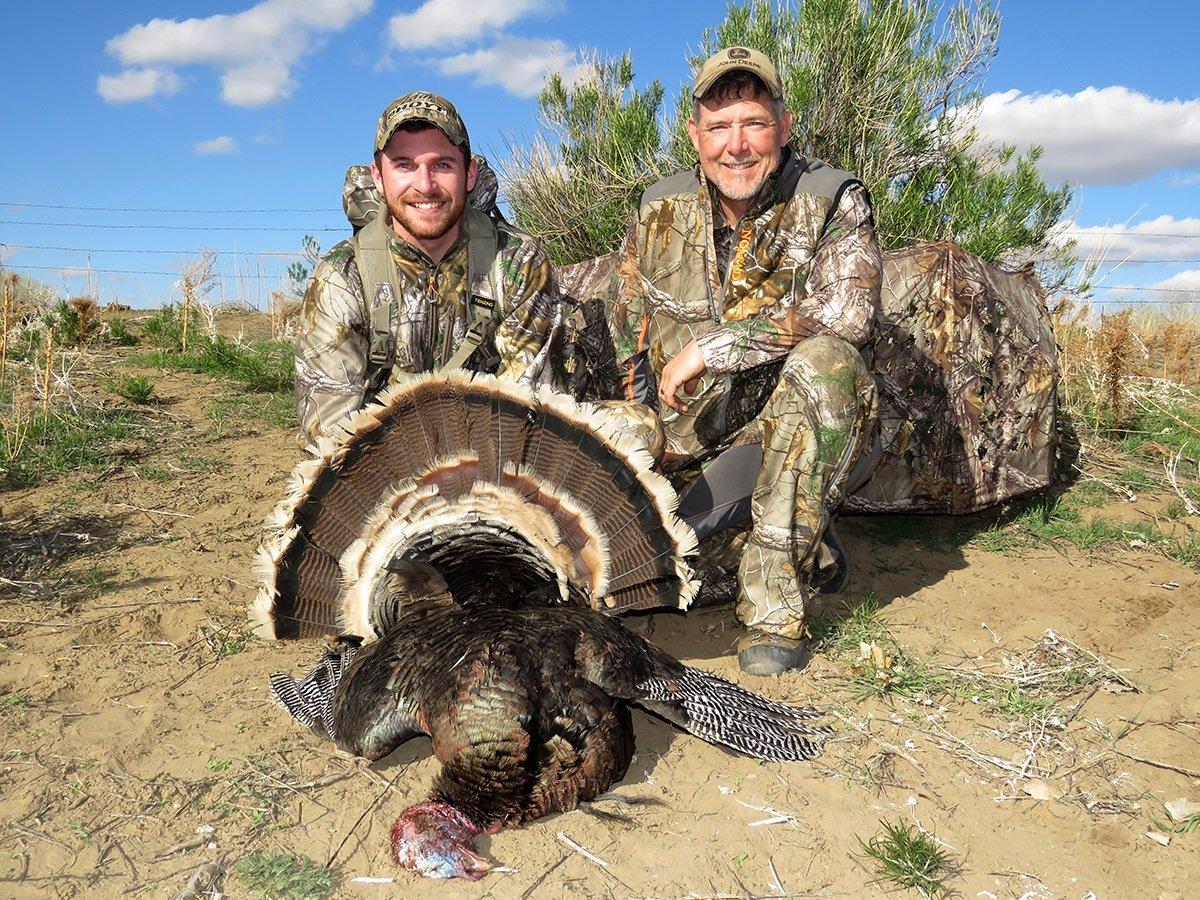 When to Raise Concerns
So, let's say you did your homework, were honest with your guide and had realistic expectations, but things still went poorly. What should you do?
Stroff says to speak up immediately. Raise concerns when it becomes apparent that your guide is not doing what he/she's been paid to do. For example, if he hasn't done his scouting, doesn't know where the game is, refuses to move your treestand when needed, isn't sharing trail camera info with you, or if they make you feel uncomfortable in any way, then you should address the issue.
I tell clients, if something is bothering you, bring it up as soon as possible, Stroff said. If you wait until after the hunt to write a 20-page email, chances are, nothing can be done after the fact. If you address it right away, a good outfitter will do what he can to make it right.
Don't worry about making someone angry or uncomfortable by complaining. If you made your expectations clear, and the guide is not delivering on those expectations, then you have every right to complain. You've paid for a service and you deserve to get what you paid for.
Let's say my guide is an 18-year-old from a different state that doesn't know the area, the species we are after or the weapon I am using, Eichler said. I'll no doubt get frustrated rather quickly. In these cases, that are fortunately rare, I'll explain to the outfitter that this was not what we agreed upon. I'll try and give them a chance to make it right. If I feel I have not received what I paid for and they don't make it right, I can choose to make a complaint to the Outfitters Association or look into other options.
Mundt says to first try to talk to your guide. If that doesn't work, go to the outfitter or whoever is in charge.
If the guide is working for an outfitter, then go to that outfitter, Mundt said. The guide is not always the one in charge. Let the outfitter know what you expected, what you thought was promised and how the guide fell short. If the outfitter doesn't make an effort to remedy the problem, then you should report it to the state's outfitters board, especially if the outfitter fell short when it came to handling logistics, such as food, lodging and transportation. For example, if the guide is trying to transport you in a peace-of-crap truck that stays broken down half the time, that's a big problem. Reporting such an issue to the outfitters board is about all you can do if the outfitter doesn't try to make things right.
Sometimes, a problem arises not necessarily because the guide did something wrong, but because there's just a personality conflict.
If you feel you have a personality conflict with your guide, then go to that outfitter and just explain that your personalities don't fit well together, Mundt said. Ask if he can hook you up with another guide. If there are no other options, then just make it work.
Don't Miss: Why Your Guide Hates You
Don't Do It!
So, what if the problem is much more than a personality issue. What if the guide tries to get you to do something that makes you feel uncomfortable or that is even illegal?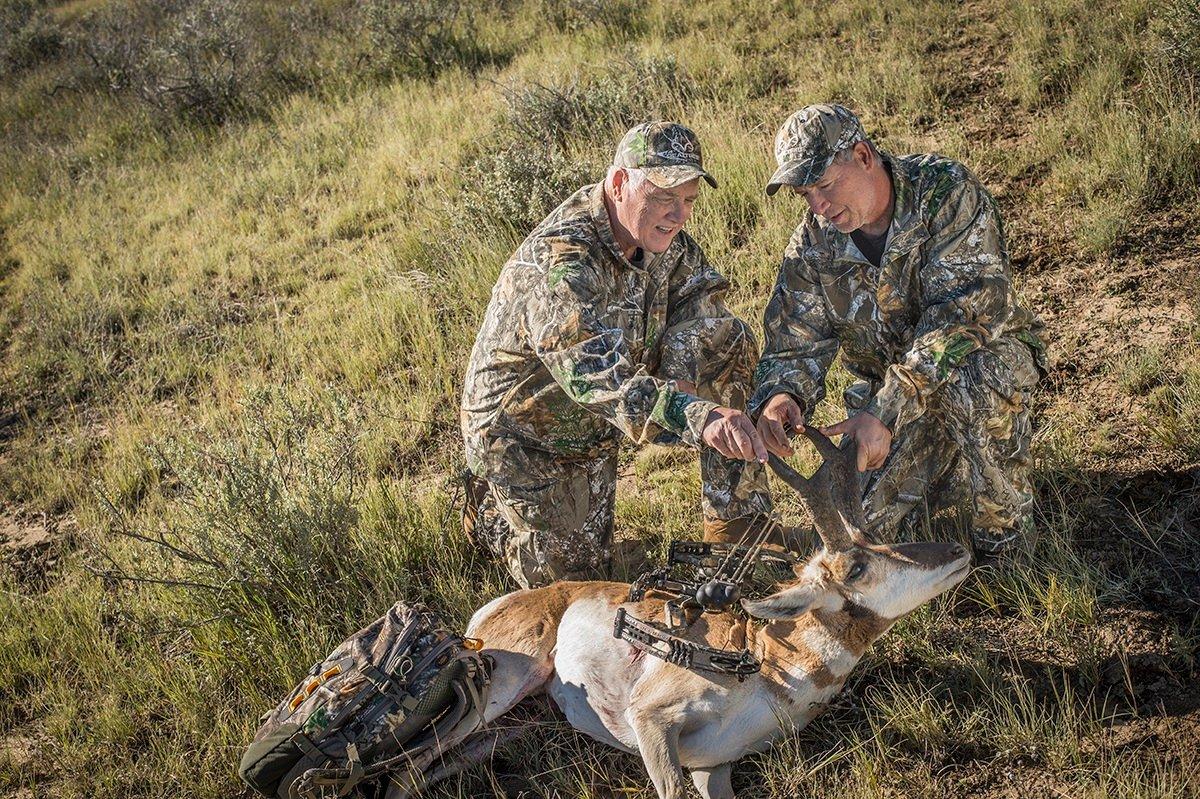 Mundt says the answer to that is simple, don't do it.
Bring it to the outfitter's attention immediately, Mundt said. If the outfitter is part of the problem, then report it to the game warden and the outfitters board. Whatever you do, do not go along with it. Because when it's all said and done, the final decision is yours. You are responsible for your own actions, and you can get in trouble just as easily as the guide.
For that reason, you should read up on the game laws for the area before the hunt. That way, you can know when the guide is wanting you to do something you shouldn't, and you will not have to depend on someone else's judgement, for which you could pay dearly.
Eichler agrees, I never let anyone push me into doing something illegal or even questionable on a hunt. If the guide suggests this, I advise leaving the camp and calling the local game warden immediately.
The good thing is, most guided hunts go off without any major hitches. Most guides are knowledgeable, hard-working and more than willing to go above and beyond to make your hunt a success. If you have reasonable expectations, have made them known and have done your research before booking your hunt, chances are you'll have a good experience. But, if you feel you're not getting what you paid for, don't hesitate to bring up your concerns and take action. After all, you're the paying client and you deserve the service you were promised.
Don't Miss: 8 Weird and Wacky Hunting Laws
Are you a deer hunter wanting to learn how to accomplish your goals? Check out our stories, videos and hard-hitting how-to's on deer hunting.