While the bulk of does are in or entering estrus, you can still find success as bucks break off in search of the next one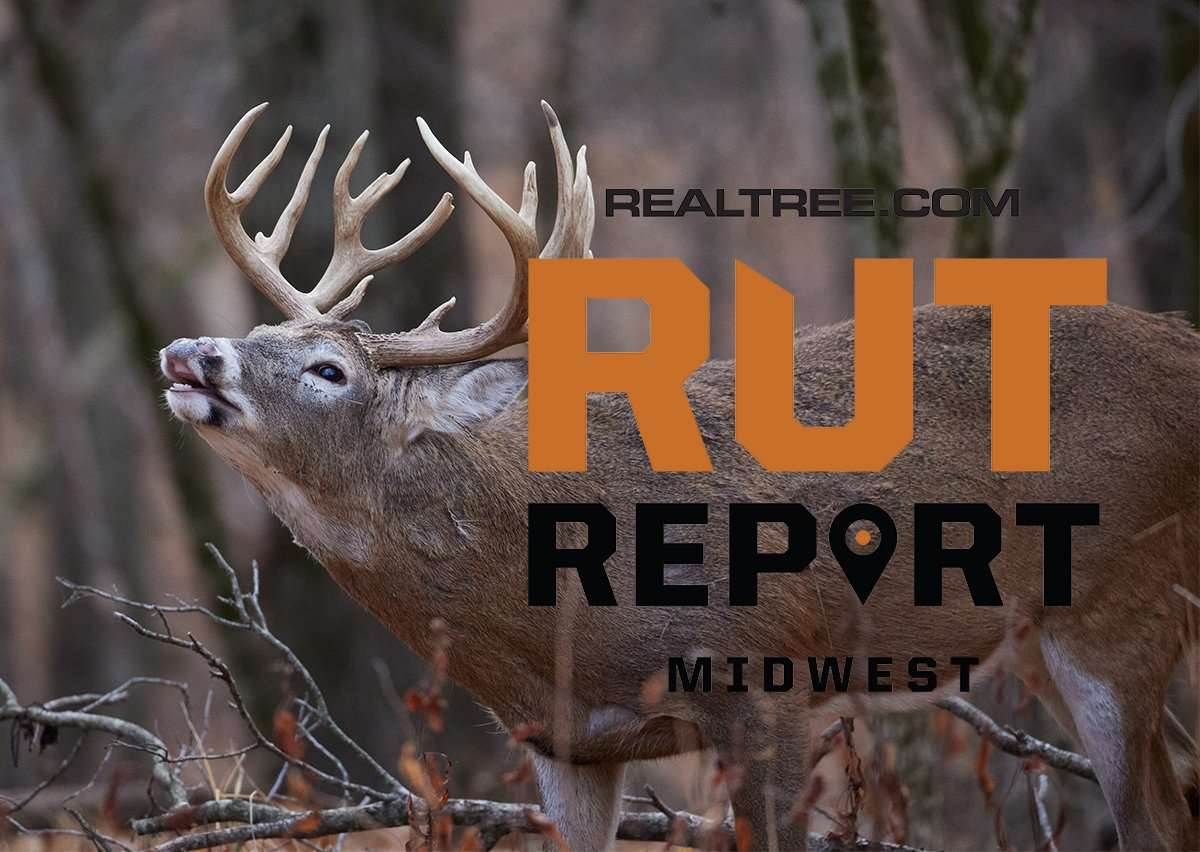 Last week, we discussed how most deer were nearing peak chasing, but the bulk of the does hadn't entered estrus yet. Instead, we said bucks were seeking, and chasing, but ultimately, the rut was sitting on go. And we were right.
The real action broke out in the past week. Or, the slowest time of the rut, I should say. The peak rut is mentally taxing, because buck activity is intermittent and not constant like the week leading up to it. That said, reports were spotty. In some places, deer chased hard and seemed to cover a lot of ground during daylight. In others, the rut was dead, and hunters were seeing minimal movement.
Reflecting on the past seven days, the hot weather torched the midday action, but the first and last few hours of the day still produced good activity. Mature bucks, young bucks, and does were all on their feet but not acting especially rutty. I believe a lot of the rut activity happened at night during that week of warmer weather.
That said, a cold front is pushing through now and this weekend, depending on specific locations. This should light a fire under deer where daylight movement, seeking, and chasing has been subdued. Expect a new wave of rutty energy to sweep the properties you hunt. In some places, differences in high temps are dropping as much as 20 degrees within 24 hours. That's a big change that should cause deer to get up on their feet.
Of course, we're also seated firmly within the peak breeding window. In the Midwest, the bulk of does enter estrus sometime between Nov. 10 and 20. Bucks will hem them up into thick cover and spend 24 to 72 hours with them, depending on how quickly bucks discovered them in relation to their cycle.
I experienced this in my recent Ohio hunt. While I tend to focus more of my time there during the early and late seasons, I spent three days hunting the rut this week, and will likely do the same next week, too. But during my most recent hunt, mature bucks were certainly locked down with does. The lack of antlered deer activity, as well as the high number of lone fawns walking around, told me deer were bedded up somewhere.
On the final morning of my hunt, things started to change. Around midmorning, the top target on the property — a 150-inch 10-pointer — walked up out of the thickest bedding area on the place and passed by just out of bow range. I waited until he was about 75 yards away with a little cover between us and hit him with three individual grunts. I started soft and got progressively louder, and he didn't turn to look at any of them. Only after I snort-wheezed did he briefly turn around before continuing along his course.
I thought it was odd he had little interest in that series of calls, but I think he'd just left a doe and wasn't quite in the mood yet to fight for another one. Either way, I'll be spending more time chasing that buck, or others that live in the area. I'll get even with them soon enough.
All things considered, it's much the same throughout the remainder of the region. Many hunters are experiencing success. Others are having a rough go of it. After all, it's the rut, and you're either in the action or seeing little of it. But stay focused. The good news is the switch can flip at any moment, and a hunter's season can change in an instant. So, keep hunting. Now is the time to persevere. Be there when the action cuts loose.
(Don't Miss: Smack Talk: Aggressive Deer Calling Strategies)
Day Activity

Rubbing

Scraping

Fighting

Seeking

Chasing

Breeding