Hunting bed-to-food patterns is becoming productive again, but a few estrous does remain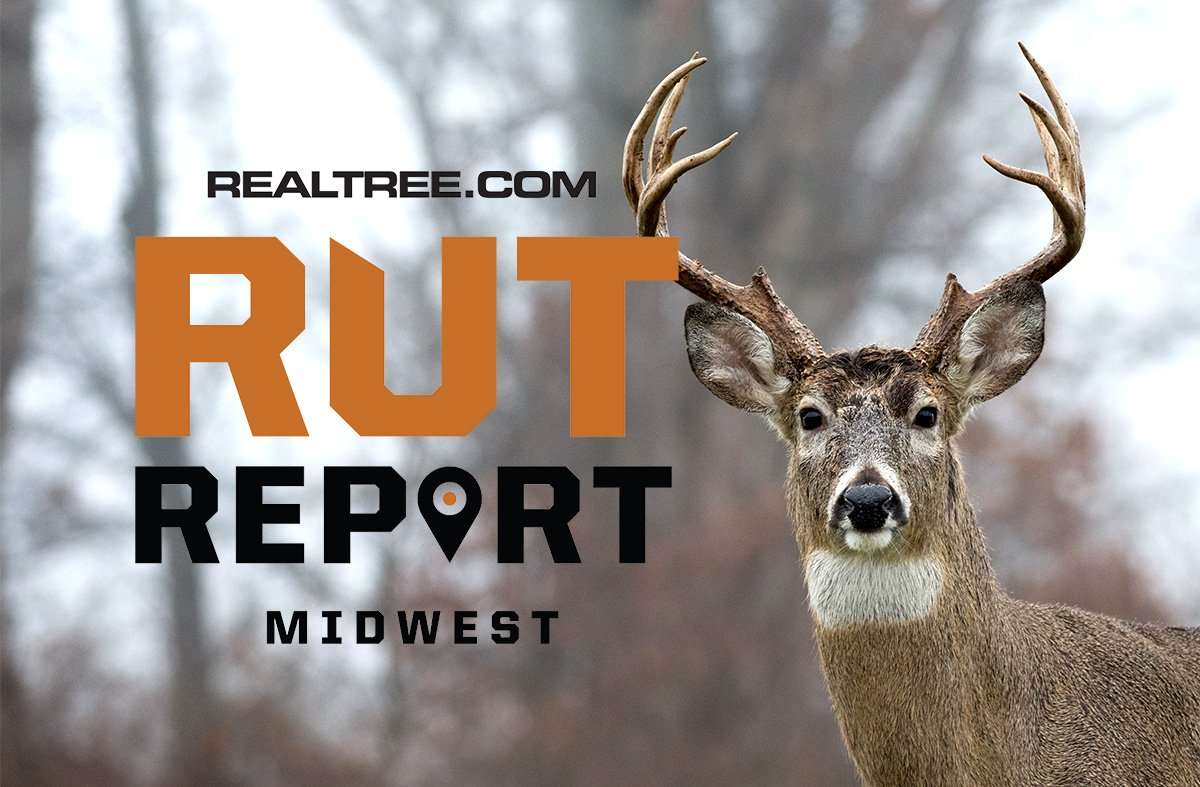 While the rut is mostly in the rear-view mirror, it certainly isn't time to throw in the towel. Late November and early December are great times to kill deer, especially mature bucks.
I've been invested heavily in Ohio this year, and I've been pretty stingy with my either-sex deer tag. There are several big boys on the landscape, and I haven't crossed paths with one that trips my trigger.
That isn't the only reason I haven't brought home the backstraps, though. The acorn crop was as heavy this year as it's ever been. The white oaks are virtually consumed, but reds still litter the forest floor. That has the deer spaced out and definitely makes them less patternable. In years such as this, it requires more time in the tree and a little luck to get it done.
Still, it's clear to me that Buckeye State whitetails are all but done with the rut, and they're mostly thinking about food now. Both in-the-field sightings and trail-camera intel suggest as much. While a few estrous does remain on the landscape, it isn't with any sort of frequency, and you certainly can't bank on it.
That said, you definitely can bet on food sources, and maybe even mature bucks cruising for that last hot doe. Plus, this far north, doe fawns will start trickling into estrus soon. While you can't plan for that, either, or even preemptively strategize around it, it's something to remember.
Over in Illinois, Grigsby host Mike Stroff has been spending a lot of time in the woods.
It's the tail end of the rut, Stroff says. There are still some mature bucks that are locked up with does, but each day, there were more and more bucks looking for a hot doe (especially 2- and 3-year-olds). Every time we rattled, young bucks came running in. I see still having some on-and-off rut activity over the next week, for sure.
Neighboring hunters to the west seem to be a hair behind on the rut calendar. Reports say it's been slower there, and deer were still in lockdown last weekend. Red Rising co-host Matt Bullins has been in Missouri, and he expects things to get better each day.
I was in Missouri last week for rifle season, Bullins says. It was slow due to the weather and pressure. And big bucks were locked down with does. The deer I killed was locked with the same doe for days.
Of course, deer are out of that lockdown phase now. Things are picking up each day, and by next week, the rut will likely be over.
Speaking of slow movement, that's been par for the course in Minnesota and Wisconsin, too. Realtree pro staffer Ray Howell reports back from the field.
The deer movement has really slowed down after the gun seasons, Howell says. Also, the severe weather coming in late December will stress them and get them on their feet. The colder the better.
He's looking forward to the days when there aren't any estrous does in sight, and every deer is thinking about food during legal shooting hours. I don't blame him. I'll take a good bed-to-feed pattern over the rut any day of the season.
(Don't Miss: The Best Hunting Gear for the 2020 Holiday Season)
In South Dakota, Realtree pro Melissa Bachman is reporting the same as most others — minimal movement.
Everything has really slowed down here, Bachman says. We've seen a lot of deer going back to their feeding patterns. [They're] coming out to picked corn and bean fields to eat.
Barebone Outdoors and Realtree pro staffer Kyle Barefield hunts a lot in the lower Midwest, and he's been seeing the best action of all.
I think the older bucks are locked down with does, and younger bucks are moving a lot, Barefield says. Deer activity was pretty poor last week, but it's picked up in the last few days.
All things considered, the overarching theme is that most deer herds are slowly easing into the post-rut. This is a great time to catch a giant on its feet. They'll mostly be targeting the best available food sources. But they might also take a stroll in search of a last 2020 fling.
Longtime Realtree.com contributor Josh Honeycutt is a guy who knows big deer and makes a full-time living writing about them. He hails from Kentucky but hunts all over the Midwest.
Day Activity

Rubbing

Scraping

Fighting

Seeking

Chasing

Breeding