Expect good cruising and seeking activity for the next week or so as the lockdown phase comes to a close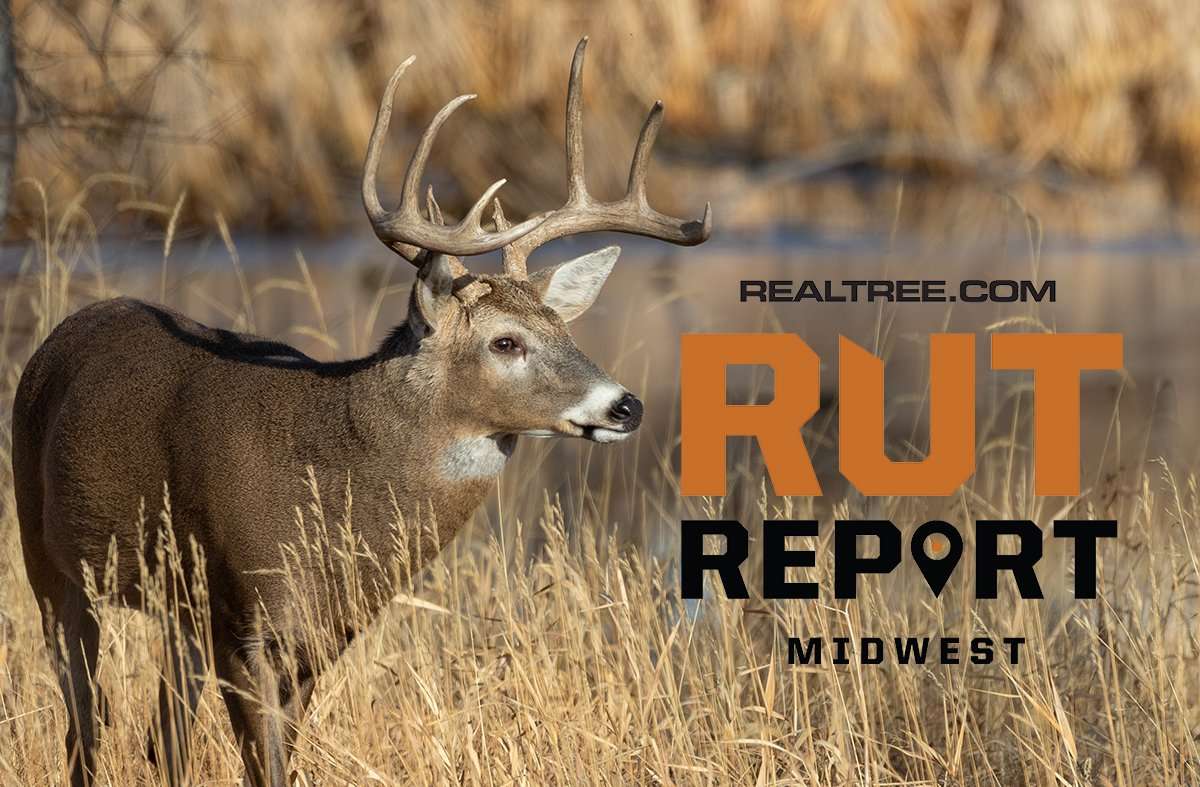 The rut is slightly past the peak in much of the Midwest. While bucks have been locked down with does the past week or so, they are beginning to break away in search of the remaining receptive females.
Outdoor writer Joe Byers was in South Dakota last week. He said there that bucks were doing their thing, and there was even a fair bit of chasing going on at the time.
Midwest Whitetail's Owen Reigler is in Iowa, and he was seeing similar activity. Lockdown has basically ended, and bucks are freed back up, he said. They are very active here in southern Iowa. I know of two big bucks killed in the last 24 hours. The next seven days should be good, as the mature bucks are the last to quit searching for that last estrous doe.
Hunterra's Ben Harshyne is also in southeastern Iowa, and he echoed a similar story. This past week, the majority of does have been in heat, he said. Very little mature buck movement except for a few hours in between does. Today, we are just seeing signs of a few mature bucks day walking, which tells me that we are about to head into post rut and the activity will ramp up until the guns start barking next Saturday. Two weeks of post rut seeking, mature bucks will be moving at all hours of the day.
Deer & Deer Hunting Editor Dan Schmidt is in Wisconsin, and with the start of gun season going, he says deer are hunkered down. Josh Raley with the How to Hunt Deer Podcast is also in Wisconsin. He expressed a similar report as Schmidt. Rut activity has given way to forced movement, he said. Some bucks appear to be cruising, but a lot of the deer have been on high alert with the arrival of gun season.
Kicking Bear's Ray Howell was recently in Minnesota, where he shot a big buck. Then, he hunted Wisconsin for a couple of days last week and witnessed signs of the lock-down phase. Now, he's in Kansas.
I have passed up several good deer, trying to drop a giant again, he said. They are chasing here, and I have rattled in several so far. Kansas is one of the states where I consistently rattle in giants every year and achieve my dreams. God has truly blessed us with his creation.
Farther east, Carl Drake says that Indiana bucks still seem to be locked down with does. I am seeing a lot of [fawns] that are by themselves, he said. If we do get a mature doe that walks through, it's not long until a 2- or 3-year-old is on her, checking and chasing. And what young bucks we are seeing are very busted up.
Finally, in Ohio, hunting podcaster Chris Campennelli says things have been slow on his cell cams. I feel like movement peaked last week on the 14-16th and then went quiet this weekend, he said. That's the farm we hunt in north central Ohio. Southeastern Ohio seems to be a little better. Bigger bucks are off their first does and looking for that second wave. I know a few guys who have had success down that way this week.
All said, the overarching theme is that most deer herds are beginning to come out of lockdown. Now, mature bucks are starting to cruise again as they search for estrus does. If you're still packing a tag, stay after it. It's a matter of time before a big one walks by.
(Don't Miss: 5 Factors for Rut Hunting Success)
Day Activity

Rubbing

Scraping

Fighting

Seeking

Chasing

Breeding