What deer activity are you seeing?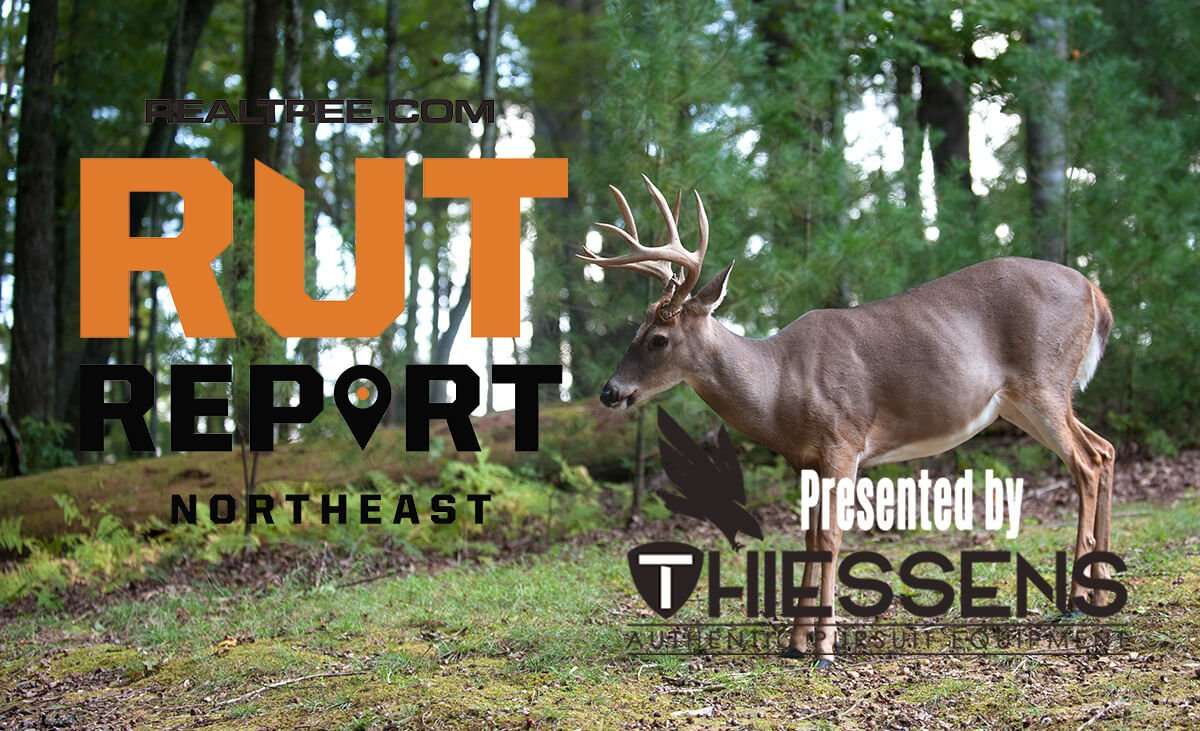 We're a week into November, and things continue to heat up. Overall deer activity continues to be good for most of the region.
New York and New Jersey
I spoke with Realtree pro staffer Anthony Virga. He has spent time in south central New York and northern New Jersey. In New York, he had great deer action over the weekend. With the front moving in and temperatures dropping, buck movement definitely picked up. Seeking and chasing has increased, with older mature bucks showing more in daylight. Virga was lucky enough to put a tag on his target buck, as it was chasing a doe in the late morning.
Rubs and scrapes are still popping up. However, scrapes are most commonly created around food sources as bucks pop in and out, checking for hot does. Also, sparring and fighting are getting more intense.
In New Jersey, last week's heavy winds seemed to have dropped most of the remaining acorns. Deer jumped right on them. Scraping activity has slowed, and visits have been less consistent. The younger bucks have definitely been feeling it and increasing their activity a lot, with solid late-morning action. Virga expects the weekend and next week to be great hunting.
Pennsylvania
I spoke with Midwest Whitetail pro staffer Austin Beebe, who hunts in the southeastern corner of the state. He said overall activity has picked up and younger bucks are cruising for does. Mature bucks are increasing daylight movement, but he feels it's still mostly that first and last hour of light. Beebe expects that to improve, though. There's still steady scraping activity, with most of it occurring close to bedding and around food sources. Alfalfa and winter wheat seem to be the hottest items right now.
Connecticut
In southwestern Connecticut, big-buck-slayer Anthony DiQuinzio has witnessed an explosion of deer activity. He's seeing younger and older bucks. Several friends have capitalized on some good deer, too. Does are still feeding on red oak acorns and browse. DiQuinzio is still finding scrapes, but feels the seeking and chasing is starting to take hold.
Region as a Whole
Younger bucks are really increasing their activity right now. Food sources still seem to be a good bet. Acorns, alfalfa and winter wheat continue to draw deer. Bucks are still rubbing and scraping, but that has slowed with the onset of the rut. While the younger bucks are providing most of the daytime action, bigger bucks continue to show up more as chasing ramps up.
The best hunting is knocking. You never know when the right one will show up. Another cold blast is in the forecast, which should make the weekend hunt even better. Daylight movement and chasing should continue to increase with each passing day. Don't be afraid to try an all-day sit. Good luck and stay safe out there.
Don't Miss: How to Hunt the Phases of the Rut
Check out more stories, videos and educational how-to's on deer hunting.
Day Activity

Rubbing

Scraping

Fighting

Seeking

Chasing

Breeding