Though buck sign is on the rise, the big show is still a few weeks away for whitetails and muleys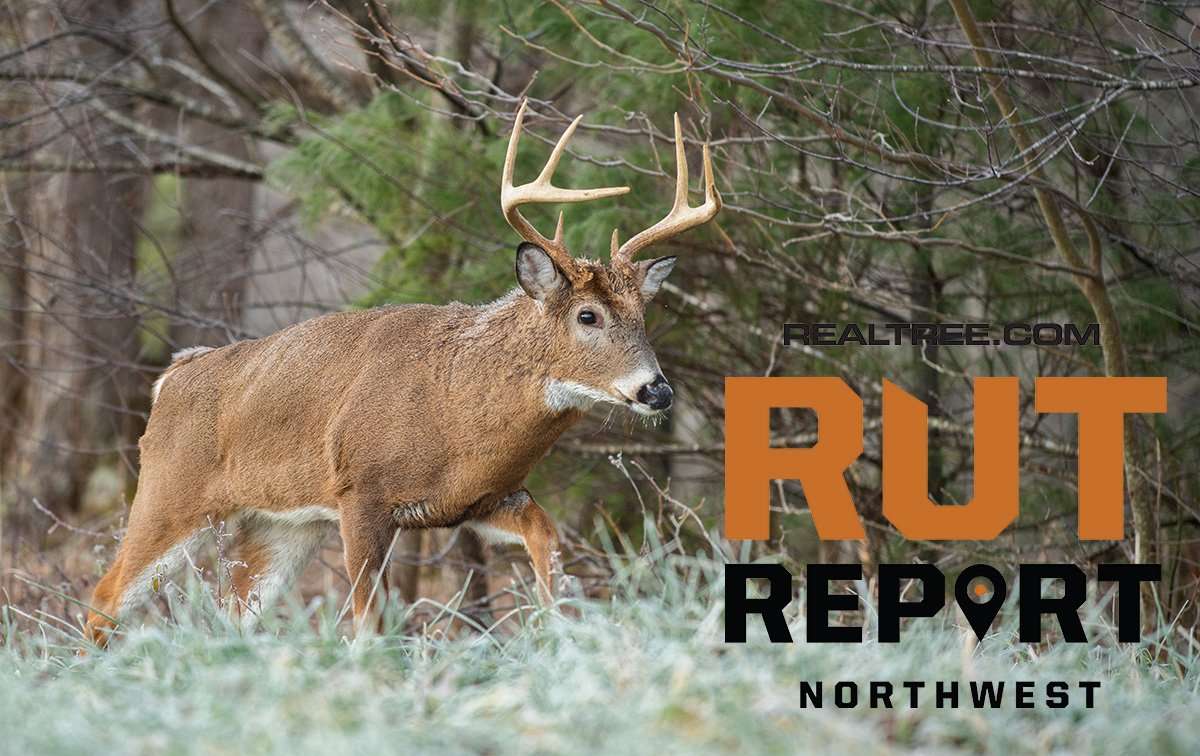 Washington
Winter arrived in a big way this week in the Northwest, with snow and single-digit to teen temperatures in much of the region. Predictably this kicked off some serious movement as deer scrambled to find fuel to stave off the lethal temperatures. Northeastern Washington deer have been appearing at bait stations in droves, but even with this weather, fully mature bucks are remaining under cover, venturing out only under the cover of darkness. Hunters are seeing better movement with 3 1/2-year-old bucks, with only the occasional 4 1/2-year-old showing in daylight. Give it another couple of weeks and this should change, just in time for Washington bowhunting seasons.
Idaho
Deer movement has certainly improved in northern Idaho with the arrival of snow and plummeting temperatures. I have actually witnessed younger age-class bucks moving throughout the day, even with the reemergence of sunshine. Some of my year-to-year reliable scrape spots have yet to open up, and I have captured nighttime bucks feeding beneath apple trees tolerating one another, reinforcing my notion that bucks are a bit behind schedule this season. This cold weather should get things back on track.
By this date last year I was seeing conspicuous rub lines and seeing active scraping. That has yet to begin in a big way this season. Bachelor groups have certainly disbanded, and bucks are investigating my mock scrapes but not working them.
Weather is supposed to warm during the coming weekendearly mornings are still chilly. Rifle hunters would do well to get out this weekend, as deer are certainly moving better than they were the previous week. We are still a couple of weeks out from witnessing any real rutting activity, especially with mature bucks.
Montana
Farther inland, hunters are beginning to see more whitetail scrapes, though the consensus seems to be they are being opened by younger bucks. Bachelor groups are breaking up and even young bucks are becoming more intolerant of one another, signaling that rutting activity is not too far out.
Reports indicate mule deer in western Montana still aren't showing signs of rutting activity. Some have witnessed younger bucks beginning to spar in the colder weather, as well as showing some sporadic interest in does. Many mature bucks have been observed gathered in small bachelor groups well away from does. The cold weather has sparked excellent movement and should also push muleys closer to rutting activities.
Wyoming
Wyoming friends are beginning to observe some pre-rut activity in the northern portion of the state. Reports indicate increasing daylight movement and lots of predictions of an exceptional year for trophy bucks. Bighorn Outfitters partner Dustin DeCroo, out of Buffalo, Wyoming, is beginning to witness an uptick in pre-rut activity, with bucks beginning to shun one another and young bucks showing interest in does. He recommends sitting scrapes right now for success, and says his guides are beginning to see good daylight movement of mature bucks following the recent snow and cold temperatures. This weekend should be excellent in Wyoming.
(Don't Miss: You Wounded a Buck. Will He Come Back?)
Longtime Realtree.com contributor and archery expert Patrick Meitin lives in Idaho and has bowhunted big game all over the world.
Day Activity

Rubbing

Scraping

Fighting

Seeking

Chasing

Breeding