Wintry cold and snow have the rut pumping up. It's time to sit all day if you can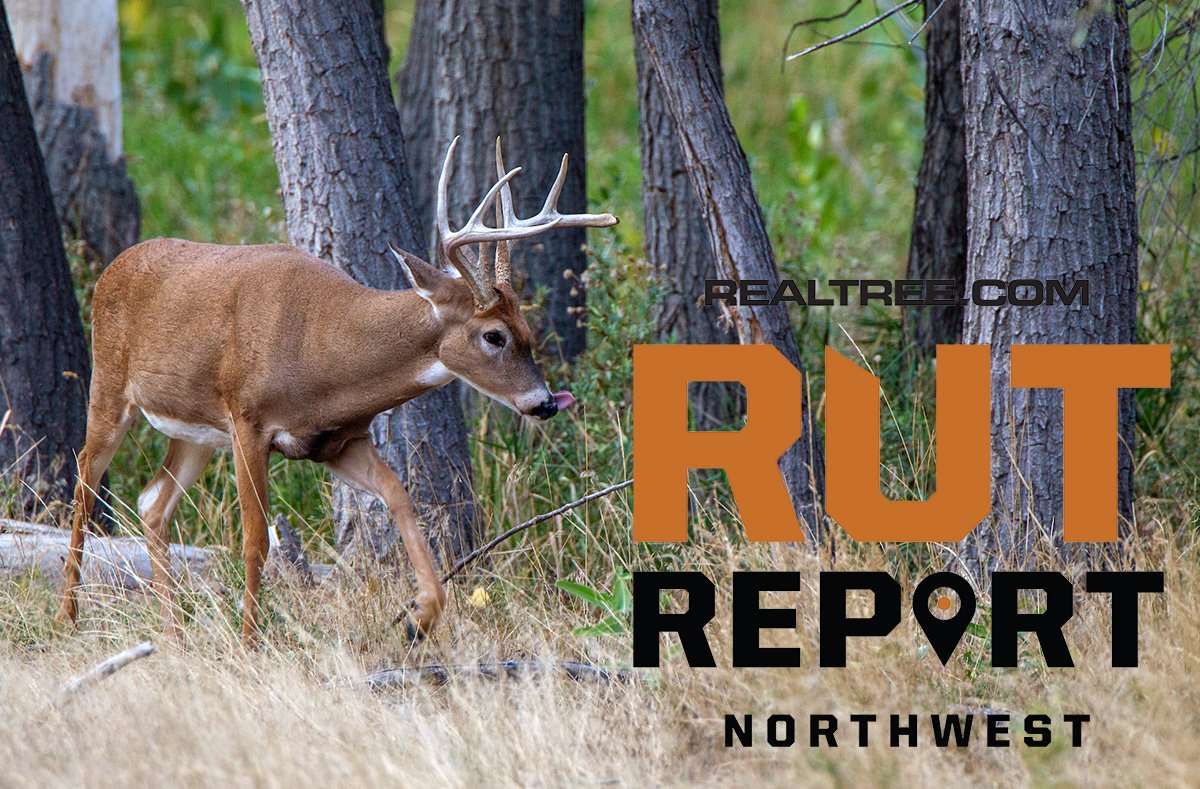 Washington
Friends in far northeastern Washington say they have witnessed several 3 1/2- to 4 1/2-year-old bucks aggressively chasing does, though no breeding has been directly observed. It would seem bucks are chomping at the bit, but does are still a bit standoffish. Several prime northeastern Washington units are now open or will be opening for bowhunting soon, so the timing is perfect for odds-boosting rut activities this weekend. Friends say they are pouring on the feed (baiting is legal in Washington) to attract and hold does, and keep bucks beneath their stands.
Moving south from those northern big woods, Spokane friends are seeing increased daytime movement on trail cameras, with even older age-class bucks moving well during daylight hours. This is also a good sign that rut activities have begun. The savvy old warriors are still reluctant to venture into bright daylight, still mostly being captured at the very edges of day, but during legal shooting hours nonetheless. Bucks young and old, and does, have been hitting scrapes reliably. Cold, snowy weather that arrived during the week should really kick things into overdrive.
Idaho
Weather arrived with persistent snow and colder temperatures throughout the week, increasing trail-camera traffic by 50% to 70%. The true barometer of actual, full-out rut activity — dead deer on mountain highways — has not yet been witnessed, though. Apple trees, hit with unseasonable freezes early, are still clinging to their fruit. Winds are dislodging a handful at a time and keeping deer interested. In my area of northern Idaho at least, the apple trees remain a concentrating force even during the rut, with scrapes normally appearing in the immediate vicinity and deer at least passing through to scent-check for fallen fruit. With the cold and continued snow, deer could appear at any time of the day.
Before the storms arrived, morning hours had the decided edge for deer movement. Since then, however, deer have been appearing at camera sites throughout the day. All-day sits — when possible — should become the norm moving forward into the peak rut days to come. Scrapes are really beginning to open up. Primary scrapes are being hit hard, and aggression-displacement scrapes (normally not revisited) are appearing seemingly everywhere.
I have not observed any fully mature buck movement during bright day where I live at lower elevations. But cameras at higher elevations (which are also in more remote areas) have captured many mature bucks during midday.
This is it, what we have been waiting for. Take that vacation time, tell the boss you've caught COVID, or just play hooky. Now is the time when you want to be in the field every hour possible. It is snowing as I type, offering further anticipation of increased deer movement.
Montana
A couple of hunting acquaintances in western Montana have begun to observe some aggressive fighting between fully mature bucks — whitetails and mule deer both — a sure sign deer are in the advanced stages of the pre-rut. They're beginning to finalize pecking orders and the right to breed area does. There has also been a goodly amount of chasing going on, largely younger bucks, but also some 3 1/2 to 4 1/2 age-class bucks.
In my opinion, the pre-rut is the best time to put a tag on a high-scoring buck. Rattling and grunting will do the trick more often than on later dates, and bucks are still in somewhat predictable patterns. From here on out, movement patterns will become increasingly random, though this can result in seeing bucks that have not appeared on your radar previously. Wintry weather should only accelerate the march toward serious rutting activities.
Wyoming
Outfitter friends in north-central and central Wyoming are beginning to see deer activity break loose in the Cowboy State. Colder, snowy weather has helped here as well, as more does are on their feet during bright day seeking food, and bucks are cruising to find them. Bucks are being observed ranging very widely; this is mostly wide-open prairie and riparian habitats where deer are more easily observed from afar. These friends are also beginning to see a lot of new bucks from outside their hunting properties.
Best of all, mature bucks are being seen throughout the day, even in bright daylight. Scrapes are opening up and rub lines expanding. So, the big event has officially kicked off, and this weekend should offer one of the best opportunities of the entire season to tag a bragging-sized buck.
(Don't Miss: 31 Best Tips for Hunting the Rut)
Longtime Realtree.com contributor and archery expert Patrick Meitin lives in Idaho and has bowhunted big game all over the world.
Day Activity

Rubbing

Scraping

Fighting

Seeking

Chasing

Breeding