The action heats up throughout the region, and the rut draws nearer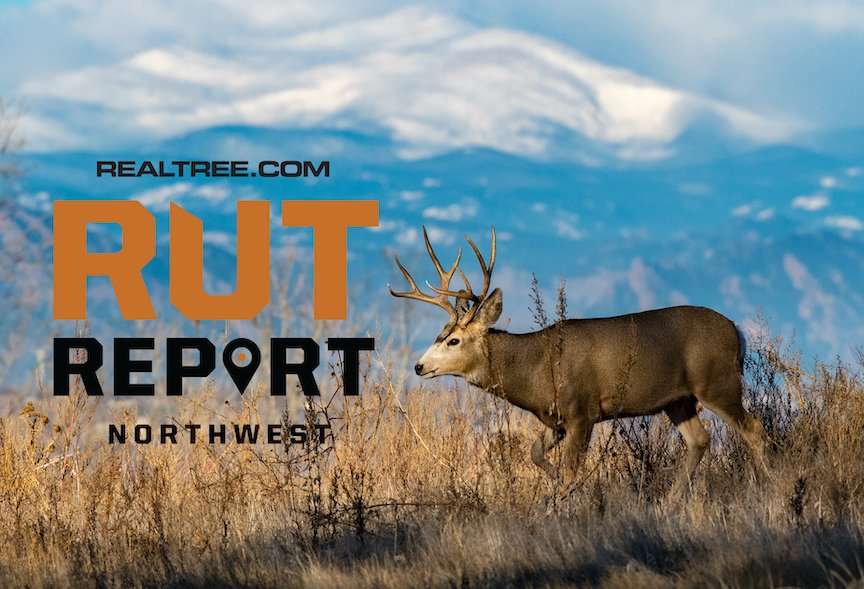 Montanans had their first shot at taking a big buck with a bullet when the general season opened on Oct. 23, 2021. I was out opening morning primarily in search of bull elk, which eluded me during bow season, but my husband had also spotted a couple of mature whitetail bucks in the area. Unfortunately, the only whitetails I encountered were white flags running away when I bumped them in the dark. However, I was encouraged to see several fresh buck rubs.
A friend hunting mule deer in north-central Montana saw a lot of early rut activity opening weekend. He reported bucks sparring and fighting. He also noticed a doe coming into heat. A few days later, I witnessed a pair of young mule deer bucks sparring. The young bucks still seem to be hanging out in small bachelor groups.
In eastern Montana, the outlook is a little bleaker. I spoke with an area taxidermist who said opening weekend drop-offs were fewer than in previous years. He said reports from the field are that the drought took its toll on mule deer numbers.
(Buy Alert: Men's Realtree Edge Waterproof Jacket)
Reports for Washington's mule deer are pretty similar, at least in the mountains. Kari Hirschberger, an avid Washington hunter, spent her general season chasing the high country ghosts between 6,000 and 8,000 feet. She says does and bucks are still hanging out together in the final days of October. Two of the three bucks taken by her hunting party last week were hanging out in bachelor groups of two to three bucks.
Blacktails across the Northwest are entering the pre-rut. They're rubbing, scraping, and out looking for love. In Washington, bucks are exhibiting the rut sniff, the lip curl that they use to check to see if does are in estrus. In Oregon, hunting personality Dave Brinker says the blacktails he's encountered have been engaged in some light chasing behavior. This is right on track for Oregon's typical rut timeline. Area biologists say the rut among Oregon's mule deer and blacktails occurs from late October through the end of November. The state's whitetail rut happens about a week or two later.
With so many hunters encountering pre-rut activity across the Northwest, be on the lookout for peak rut activity as the calendar moves into November. As a very general rule, most of the breeding activity takes place during mid-November. But what rut activity hunters will encounter in the field usually depends on weather, food sources, and more.
(Don't Miss: Here's Where Pressured Bucks Spend the Most Time)
Day Activity

Rubbing

Scraping

Fighting

Seeking

Chasing

Breeding