What deer activity are you seeing?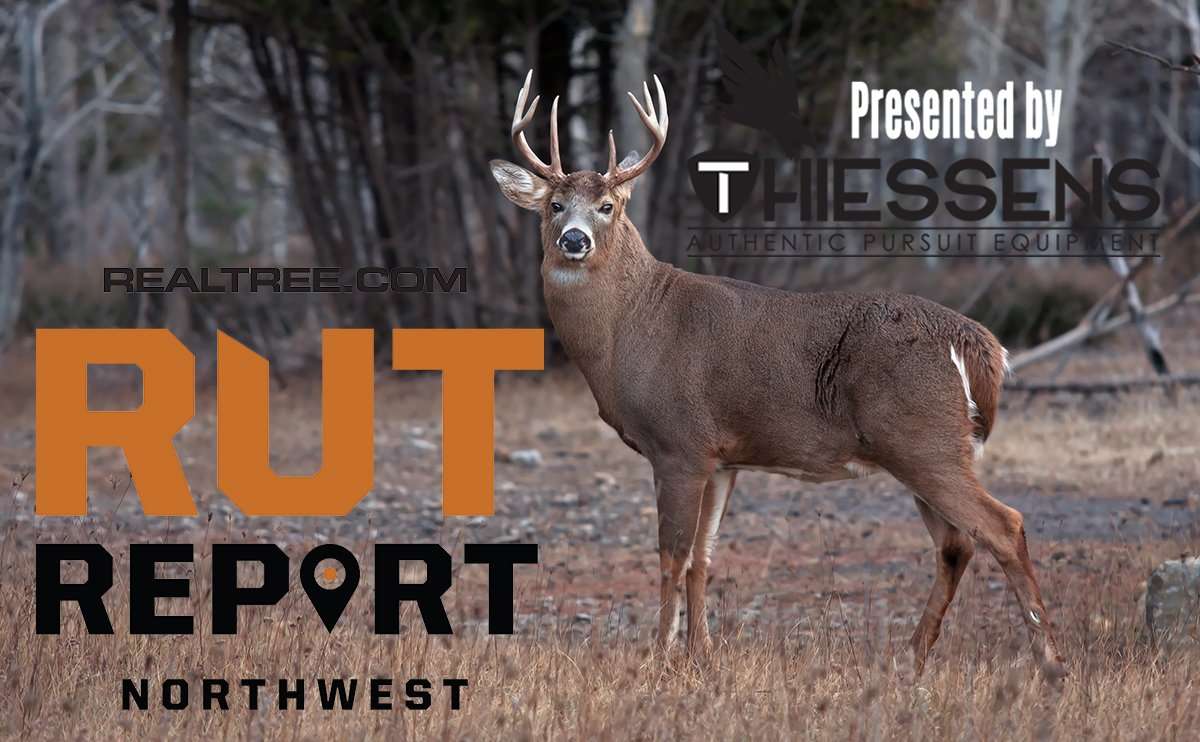 The pre-rut is just starting to gear up in the Northwest, where things happen a little later than in other northern states.
Washington
Northeastern Washington deer have been moving well with the appearance of true winter weather. The state has already seen snowfall, though buck movement in the oldest age classes has been sporadic at best, even at feed stations. The 3½-year-old bucks have begun to appear more regularly, with the arrival of 4½-plus-year-old bucks occurring only sporadically. We are still a couple weeks out from real rut activity in this part of the state.
Idaho
Dieter Kaboth, an archery sales rep who lives in northern Idaho, says he's been seeing a few younger bucks tickling antlers and sorting pecking orders. During this behavior, other bucks have shown up to investigate. That said, he's also seen bucks still running in bachelor groups.
In Orofino, Idaho, rub lines are expanding and becoming more conspicuous, though I have not discovered signs of concentrated scraping yet. My top-end bucks are still tolerating one another, though bachelor groups have generally broken up. Bucks are visiting but not working mock scrapes. This time last year, I was seeing more scrape activity, and I'm not sure why bucks are behind schedule given these wet, cool conditions.
Winter weather has taken hold in the Inland Northwest, with early morning temperatures dropping into the teens and light snow appearing above 2,000 feet. This has sparked improved daytime movement, with trail cameras capturing a few mature bucks at the edges of legal shooting light. Time in the stand or glassing in the woods will be time well-spent this weekend. Bucks aren't in rut mode yet, but they're slowly moving in that direction.
Montana
Archery industry professional Mike Ellig has been seeing scrapes in south-central Montana during the past week. He believes, however, that they're being made mostly by younger bucks. Bachelor groups seem to be breaking up and he predicts the rut should kick off any time.
Thomas Tabor, an outdoor writer from Hamilton, Montana, says deer in west-central Montana aren't showing signs of the rut just yet. He's observing some lip curling and light sparring among bucks, but only minor interest in does. Mature bucks still seem to be hanging together. He expects hunting to improve quickly though, as colder weather has sparked more movement.
Wyoming
Chris Madison, a hunter in north-central Wyoming, says the region is experiencing some pre-rut activity, with plenty of deer appearing during daylight hours. He notes that this season looks promising for trophy bucks.
Dustin Decroo, co-owner of Bighorn Outfitters in Buffalo, Wyoming, says rut activity is starting to pick up in his area, too. Scrapes are especially hot right now and bucks seem to be disbanding in anticipation of the rut. He and his guides have been seeing mature deer on their feet in daylight the past few days, likely encouraged by the recent cold weather and snow.
Don't Miss: How to Hunt the Phases of the Rut
Check out more stories, videos and educational how-to's on deer hunting.
Day Activity

Rubbing

Scraping

Fighting

Seeking

Chasing

Breeding