Deer season is a wrap. We'll see y'all next fall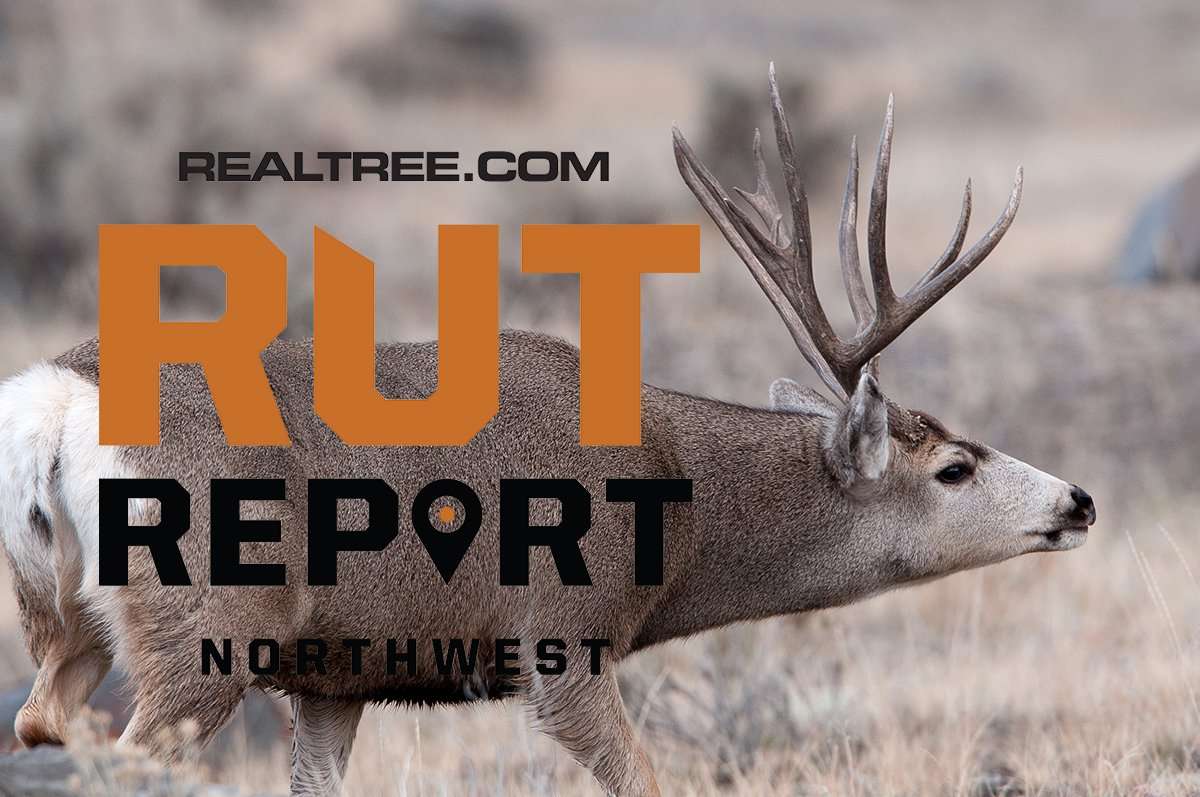 How unseasonably warm was the 2021 hunting season in the Northwest? At one point it was snowing in Hawaii while temperatures topped 70 in Montana. This year brought the warmest December weather on record to Montana, Wyoming, and Washington. And it was like that for the entire hunting season. Except for a scattered snowstorm in the mountains, hunting conditions were hot, dry, and windy.
From the blazing triple digits of August and September to the hurricane-force winds of October and November, Northwest hunters battled rough weather more than anything this year. The lack of snow made it tough for elk hunters who rely on the fresh stuff to locate elk in thick timber. Mild weather also keeps elk populations at higher, less accessible elevations.
Unsurprisingly, the hot, dry weather created very dangerous drought conditions particularly in areas of Idaho, Wyoming, and Montana. Biologists are still trying to determine the extent of the damage to wildlife populations. I spoke with taxidermists, hunters, and ranchers in hard-hit areas who said in their observations, populations of mule deer and antelope were down this year.
However, some herds just moved on to different areas due to the lack of water and food. Many herded up in agricultural areas. This created both opportunities and problems for hunters. A lot of these areas are privately owned and closed to the public for hunting. However, if you were able to gain access or hunt areas adjacent to those with food and water, you likely found success.
Mid-November is traditionally the peak rut for deer in the Northwest. During this time whitetails, blacktails, and mule deer are all in varying stages of the rut. A lot of deer hunters choose this time frame to focus their efforts because they'll likely experience some type of action. Unfortunately this year, in addition to the rut, November also brought dangerous windstorms that drove many hunters out of the field for days on end. Along the Rocky Mountain Front, one storm brought gusts exceeding 100 mph. On multiple occasions, many regions of the Northwest saw gusts of up to 50 mph.
Most states are still working on collecting harvest statistics. Montana Fish, Wildlife & Parks game check stations gave some insight into Montana's season. In south-central Montana, the 2021 general big-game hunting season ended with fewer hunters and animals harvested than in past years. For example, at the Columbus check station, hunter numbers and deer harvest were the lowest on record. Just before the season closed, game stations in north-central Montana reported hunter numbers were down by almost 30% from an average year, although harvest rates were down just 4% from the 10-year average.
Looking ahead, some Northwest hunters are nervous about what 2022 will bring. Drought-stricken areas in the Northwest need moisture, and it just hasn't happened yet. There are reports of epizootic hemorrhagic disease outbreaks in whitetail populations in Montana and Idaho. Chronic wasting disease is also a concern. Positive cases are being reported in new areas in Idaho, Montana, and Wyoming. Washington issued an emergency rule, putting restrictions in place on the transportation of deer and elk meat and parts into the state from Idaho and Canada.
In 2021, Northwest hunters faced some unique challenges. But it was an opportunity for some to try new areas or tactics. Some saw fewer hunters in the field, and others encountered more because of the concentration of game populations. Those who stuck out the rough weather were often rewarded. While the season has come to a close for most, it's never too early to start thinking about next year.
(Don't Miss: Ghost Busters: What to Do When Your Buck Disappears)
Day Activity

Rubbing

Scraping

Fighting

Seeking

Chasing

Breeding