Agencies expect a surge in hunting as conditions and rutting activity improve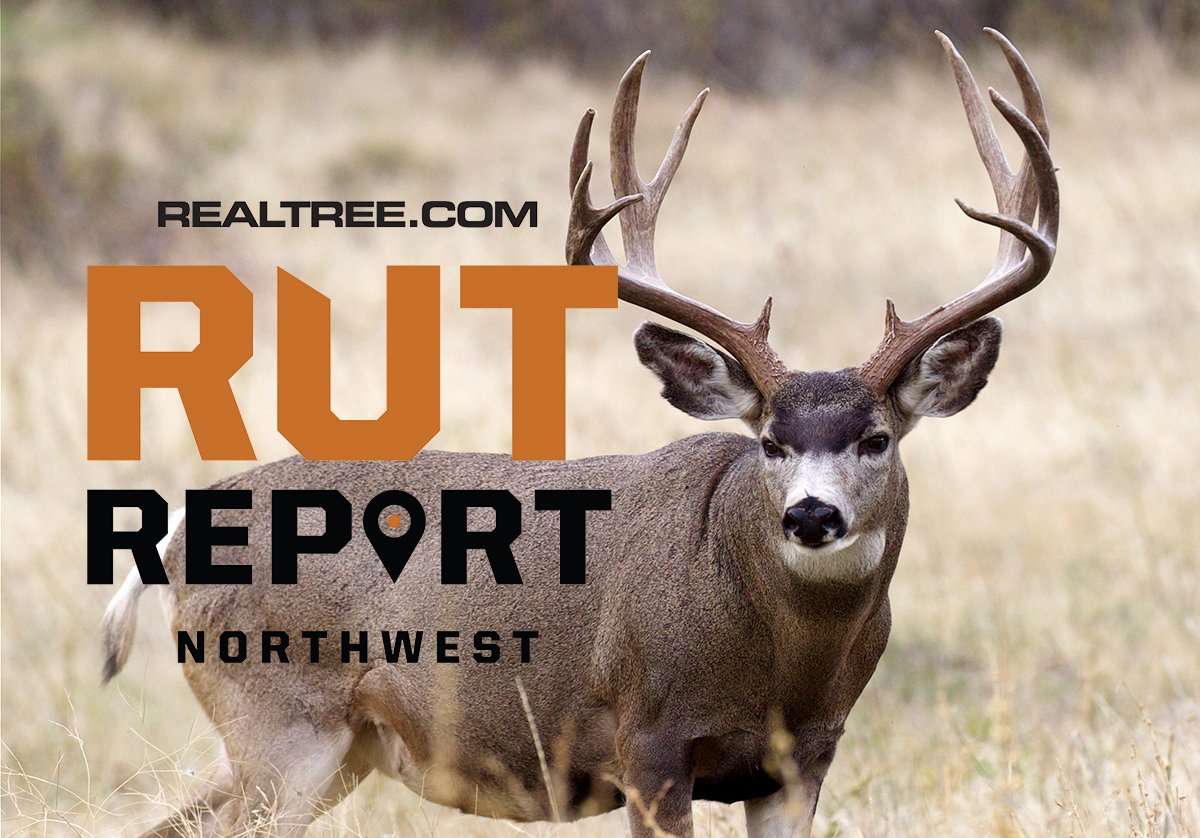 Northwest hunters faced several challenges that kept them out of the field the first week of November. The weather hasn't been cooperative. After an unseasonably warm fall, cold weather finally moved in. Although hunters were thankful for cold fronts that put deer on the move, the wicked winds that accompanied those storms offer challenging and dangerous conditions. If you sat this week out, you're not alone.
A fall storm brought flooding and damaging winds to Oregon and Washington. Gusts of up to 50 mph brought down trees and cut power to thousands. Higher elevations saw several inches of snow and created dangerous driving conditions through mountain passes. The heavy winds, rain and snow delayed travel plans and kept many hunters home.
The fall storm then moved through Idaho and into Montana and Wyoming, bringing similar conditions. Gusts of up to 70 mph pummeled Montana's high line. Blustery winds brought power outages and tricky travel conditions for hunters. But the storm brought a batch of winter weather that should get deer moving after being hunkered down. With the winds expected to die and temperatures decreasing significantly early in the week, hunting should pick up.
With whitetails, blacktails and mule deer populations spread across the Northwest, hunters in many units are spoiled with options. Folks who got out saw a mixed bag of deer behavior this past week. Mule deer hunters are seeing lots of action, but whitetail and blacktail hunters aren't seeing much yet. The pre-rut is in full swing for muleys, but the whitetails and blacktails aren't there yet.
If you're looking for a big muley, now is the time. Pre-rut behavior has mule deer bucks on the move in search of hot does. I've heard from friends in Wyoming and Idaho that big bucks with swollen necks are moving all day in search of does.
Cold weather doesn't trigger the rut, it but it gets deer on their feet. A cold snap before the big storm had mule deer bucks moving all day. I witnessed that this week in central Montana, as mature bucks were cruising midday hot on the heels of does.
Whitetails aren't quite there yet from what I've seen and heard. Mature bucks aren't moving during the day, and they're still hanging together in groups. Smaller, younger bucks are exhibiting some seeking and fighting behavior.
As hunting opportunities begin to close in areas of Idaho, Oregon, Wyoming and Washington, this week might provide the best shot at filling a tag. But be prepared for a possible crowd. This season's mild weather has kept many hunters home, according to some wildlife management agencies, and folks might be champing at the bit to get out as conditions improve. In Montana's Region 4, Montana Fish Wildlife & Parks reports the lowest number of hunters in almost 30 years. FWP attributes that to this year's weather.
Deer harvest normally tends to increase in November as the rut begins, and many hunters over the weekend said that they were waiting for the rut before getting too serious about trying to fill their deer tags, the agency said. Forecasted cooler and possibly wetter weather for the second week of the general rifle season may also be beneficial to improving harvest success for hunters.
(Don't Miss: How to Hunt the Phases of the Rut)
Day Activity

Rubbing

Scraping

Fighting

Seeking

Chasing

Breeding