What deer activity are you seeing?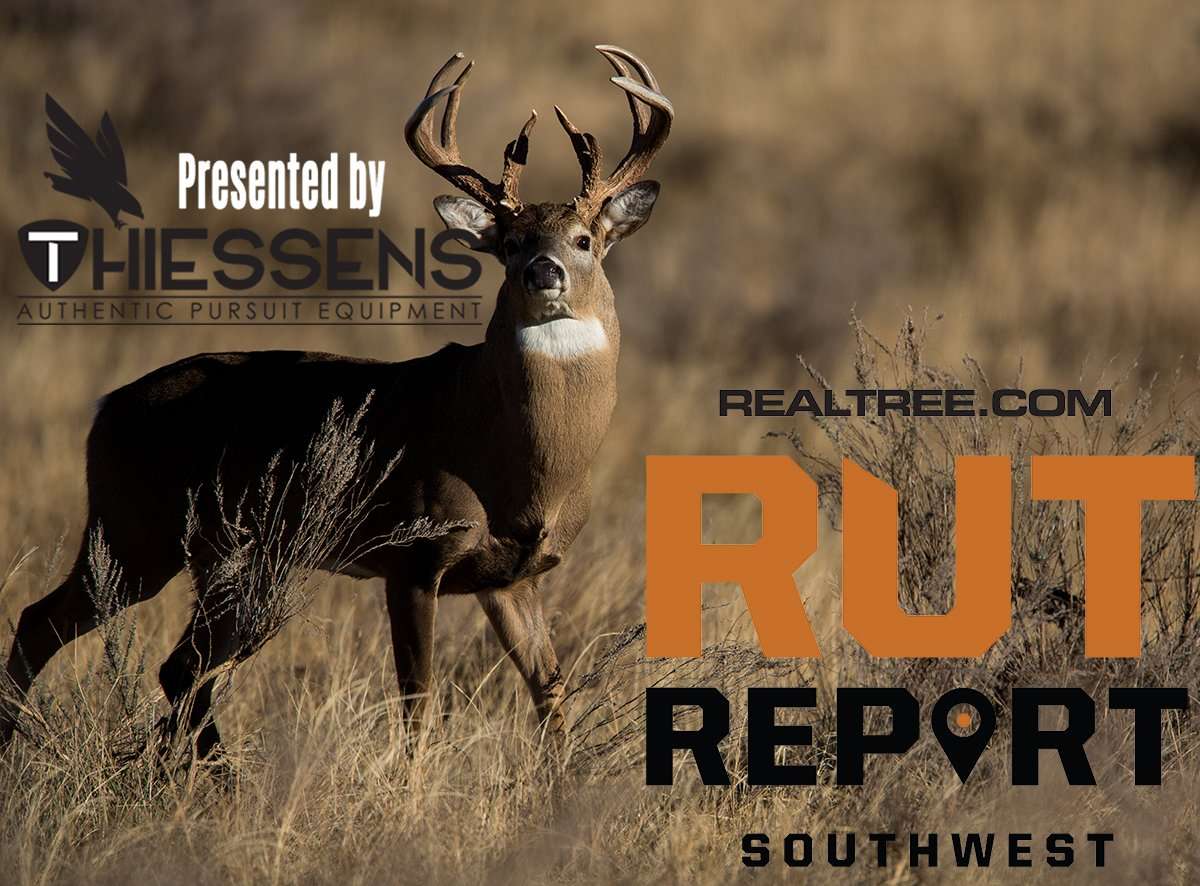 It's that time of year: Things are shaping up pretty well in Oklahoma and parts of Texas, and we're itching to hit the deer woods.
West Texas
Steven Tisdale, my hunting partner out of Lubbock, Texas, is noticing more solo mature bucks cruising in broad daylight, and has concluded that mature bucks are no longer tolerating one another. They're establishing dominance and making plenty of soft warning grunts. His buddy shot a fully mature buck — one that he didn't have on camera — that came in to corn but never ate a bite. Tisdale says rattling could produce excellent results this week.
Central Texas
Moving south to the edge of Texas Hill Country, good friend Ronnie Parsons says he still is not seeing a lot of mature buck movement. He's hopeful the cold snap arriving this weekend will spur some action. So far, the big bucks that have shown at feeders haven't hung around long. Acorns are still falling and most deer are hanging in the live oaks.
Katherine Ainsworth, an outdoor writer from Texas, just returned from the San Angelo area and reports things were pretty quiet early last week. Younger bucks were beginning to chase does, however, and doing a fair bit of posturing by the end of it. She says deer were showing all the signs of gearing up for the rut, but that it's definitely not here yet.
South Texas
Mike Stroff, an outfitter, Realtree pro staffer and host of The Grigsby on Realtree 365, says he has not observed much in the way of rut activity on his Texas ranches, and that the region is definitely experiencing a lull. Bucks remain unpredictable: Most are appearing in daylight one day and falling into nocturnal patterns the next.
Oklahoma
Jeff Danker, a Realtree pro staffer and co-host of BuckVentures TV, says rut activity is increasing daily in northwestern Oklahoma. Spurred by a major front that just rolled through, bucks are actively making scrapes and rubs. Still, they haven't observed bucks showing interest in does. Bucks are feeding heavily in anticipation of the rut and moving well during daylight hours. BuckVentures co-host Daniel McVay also reports increased scraping and rubbing activity.
Professional bowhunter Eddie Claypool reports an increase in highway collisions in northeastern Oklahoma, which signals buck activity is on the rise. He believes the quarter moon and below-average temperatures will have them running hard this weekend. Daytime movement of mature bucks has yet to peak.
Joni Sanderford, the co-owner of Croton Creek Outfitters in western Oklahoma, says she has been seeing a lot more daytime activity due to recent cooling temps and moisture. She has observed younger bucks chasing does, and reports mature bucks are leaving the bachelor group, their necks rapidly swelling.
Arizona and New Mexico
It's dry across most of the true Southwest, with most regions not seeing rain since September, but temperatures are beginning to cool just in time for the beginning of general rifle seasons. In general, most bucks are still in bachelor groups, which should make them slightly easier to spot while glassing.
Don't Miss: How to Hunt the Phases of the Rut
Check out more stories, videos and educational how-to's on deer hunting.
Day Activity

Rubbing

Scraping

Fighting

Seeking

Chasing

Breeding