What deer activity are you seeing?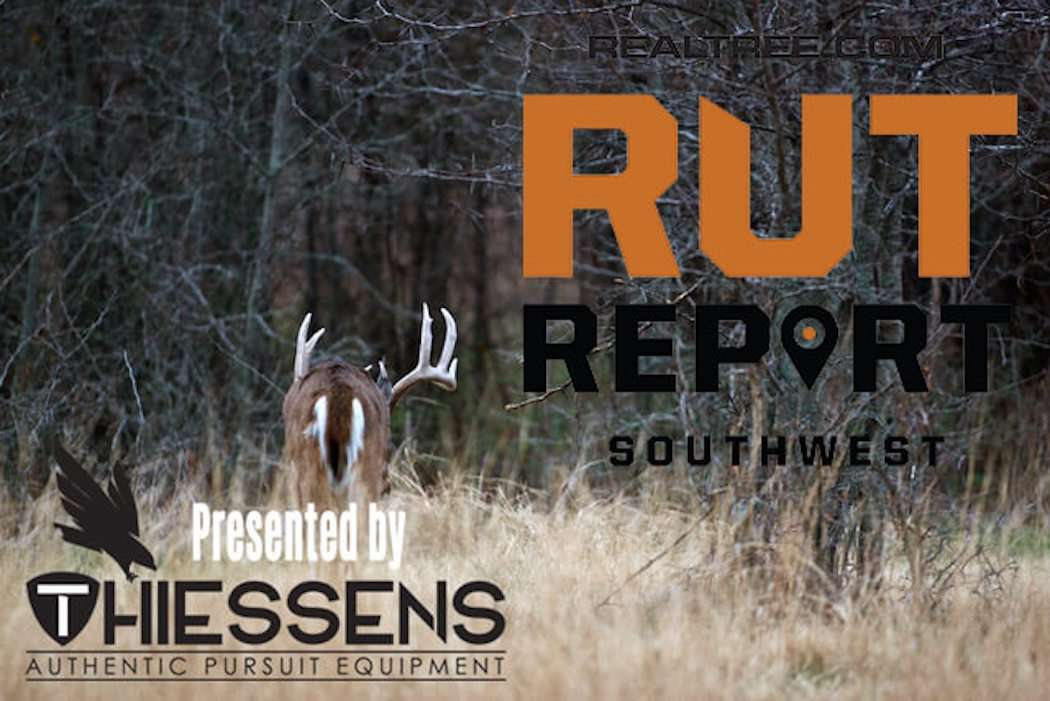 Unlike most of the country, where the rut is over and seasons are closed or closing, rut activity is increasing in a few different locations across the Southwest.
Arizona
With the New Year, Arizona hunters transitioned into archery-only seasons. New 2020 licenses are now required, but they're available over the counter. Darren Choate, managing partner with Western Whitetail magazine, says another storm system swept through Arizona a few days after Christmas. High-country elevations received up to a foot of snow, and lower elevations saw an inch of rain. This will make for advantageous stalking conditions. Choate predicts the rut will kick off this week.
New Mexico
New Mexico's general late archery-only deer season just opened. Bowhunters with tags are in for fantastic hunting conditions this year. Desert muley and Coues whitetail bucks are already rutting hard. The action should improve as the season progresses.
If you're targeting Coues deer here, don't be afraid to grunt or rattle in thicker areas. Call to bucks you can see but can't get close to. Also, try stand-hunting over active scrapes. Waterhole hunting will prove less productive as long as cold, wet conditions persist.
South Texas
Mike Stroff, host of Savage Outdoors and Grigsby on Realtree 365, owns SOE Hunts and Western Ranch Outfitters. He's still seeing some mature bucks hanging out with does on the property. Despite these observations, the rut is largely winding down in southern Texas.
Meanwhile, Josh Kinser, the marketing director for Performance Plus Outdoors, has been watching deer in southwestern Webb County since December 27, where he says whitetails are engaged in full-on rutting and fighting. The region is on fire right now, and the action should continue throughout the weekend.
West Texas
The final week is proving worthwhile. Big-buck-hunter Steven Tisdale says they have seen a handful of bucks still pursuing does - likely late-maturing fawns - but for the most part, bucks are in solid post-rut patterns. They're hitting feeders reliably, which has resulted in some solid late-season success during the past week.
East Texas
K.C. Smith of The Element podcast says the East Texas deer woods are dead. He calls conditions bleak and says they desperately need colder weather. He hopes the late muzzleloader season brings better conditions.
Central Texas
Good friend and serious bowhunter, Ronnie Parsons, hunts around the San Angelo area, and he still isn't seeing mature-buck action on feeders. Instead, a good number of mature bucks are hanging out with does. The coming weekend represents the final chance to pursue mature bucks in the northern regions of Texas, with a couple weeks thereafter to hunt does and spikes.
Oklahoma
Sooner State hunters have until January 15 to get it done. Joni Sanderford of the Croton Creek Ranch says the rut is long over in the western part of the state. Deer have returned to feed and are hitting feeders and winter wheat fields reliably. Daily patterns include classic early morning and late evening appearances, with some midday sightings common during colder weather.
Don't Miss: 5 Steps to Killing a Coues Whitetail
Check out more stories, videos and educational how-to's on deer hunting.
Day Activity

Rubbing

Scraping

Fighting

Seeking

Chasing

Breeding