What deer activity are you seeing?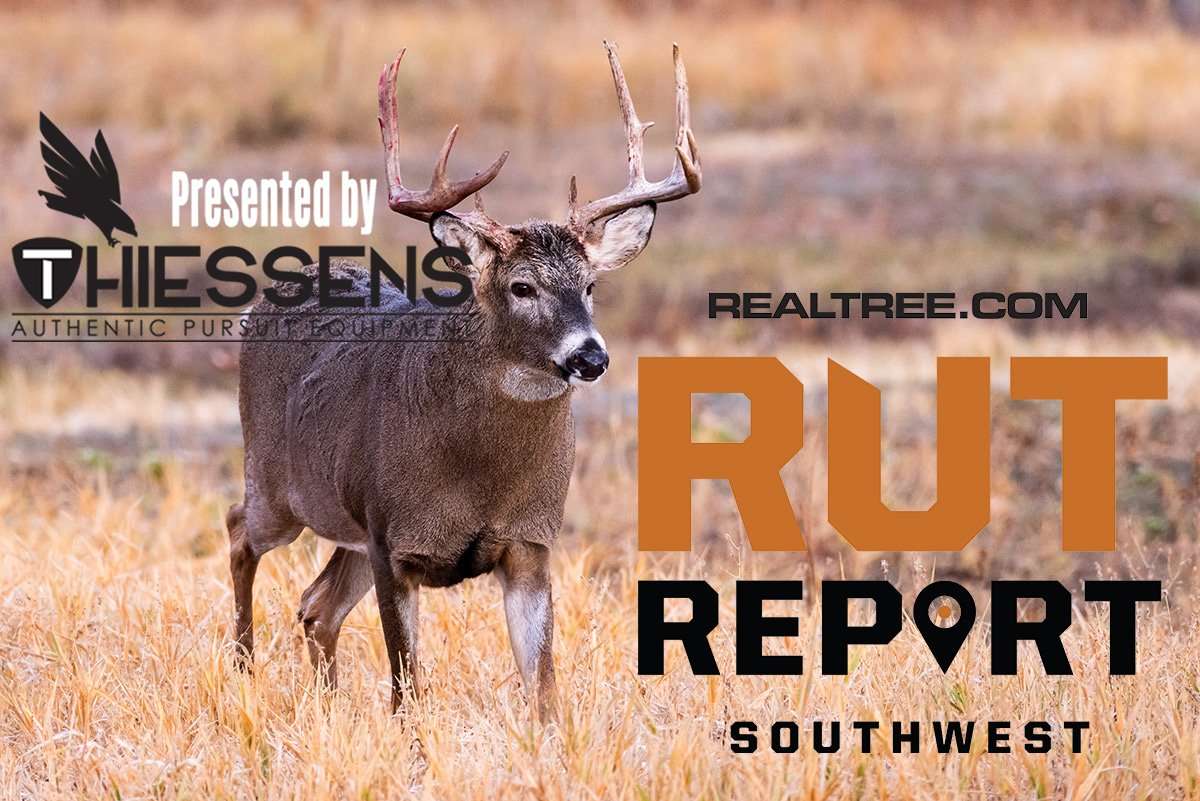 Seasons are beginning to wind down in much of the Southwest, but there's still time in some states.
Texas
The northern reaches of Texas are now open only for does and spikes. This year, there was more late-season rut activity than in the past. That said, deer herds came through the rut in good condition.
Mike Stroff, who is a Realtree pro staffer, Realtree 365 show host, and owner of SOE Hunts, says deer are hitting food reliably in the northern portion of South Texas near Uvalde. Stroff says cool mornings have encouraged excellent deer movement, with even mature bucks appearing on a relatively predictable basis. In contrast, afternoons have been hot with hit-or-miss movement.
Bonnie McFerrin, co-host of The Legends of the Fall TV, says bucks further southward are rutting aggressively. During the past six days, they've observed bucks chasing, fighting and creating numerous rubs and scrapes.
Southern Texas will remain open for trophy bucks a couple more weeks.
New Mexico
Ralph Ramos, of Ramos Hunts & Video, says southeastern New Mexico's whitetails are rutting, chasing does aggressively and responding to calling. Desert muleys in the same region are beginning to wind down, though.
Coues whitetails in the southwestern portion of The Land of Enchantment are rutting full tilt. Some bowhunters are reporting success with grunting and antler tickling in thick, nasty habitat. Wet conditions limit waterhole hunting, though guarding scrapes can still bring success. Unlike Eastern whitetails, Coues deer are prone to regular daytime scrape visits, especially during wet periods when scent must be freshened more frequently. The classic spot-and-stalk strategy is still primary in the Coues game.
Archers season wraps up January 15.
Arizona
Darren Choate, managing partner at Western Whitetails, says he recently bowhunted a high-desert unit. On Friday, he saw 15 mule deer does with no bucks tending them. On Saturday, he spotted 22 Coues whitetails, but only two bucks, and they were tending receptive females. He did not see a mature buck. However, he has heard reports of a couple of big mule deer bucks taken so far in the 2020 archery season.
Arizona bowhunters can chase desert mule deer and Coues whitetails through the end of January.
Oklahoma
Joni Sanderford, reporting from the Croton Creek Ranch in western Oklahoma, says conditions are ripe to take advantage of the final days of deer season. Bucks are back in bachelor groups, recharging after the strenuous rut, and hitting food quite predictably. Winter wheat fields should prove a huge draw throughout the weekend.
Jeff Danker, host of BuckVentures TV, says deer in his hunting area in northwestern Oklahoma are mainly on feed, though he is still witnessing the occasional buck-and-doe pair. That said, food sources are your best bet for success at this point in the game.
In Oklahoma, rifle hunters have until January 15 to fill tags.
Don't Miss: 5 Steps to Killing a Coues Whitetail
Check out more stories, videos and educational how-to's on deer hunting.
Day Activity

Rubbing

Scraping

Fighting

Seeking

Chasing

Breeding