Rack Report Details
Buck:
240-inch Nontypical
Time of Year:
December 13, 2014
Place:
Whitewater State Recreation Area, Minnesota
Weapon:
Thompson Center .50 cal Omega muzzleloader Muzzleloader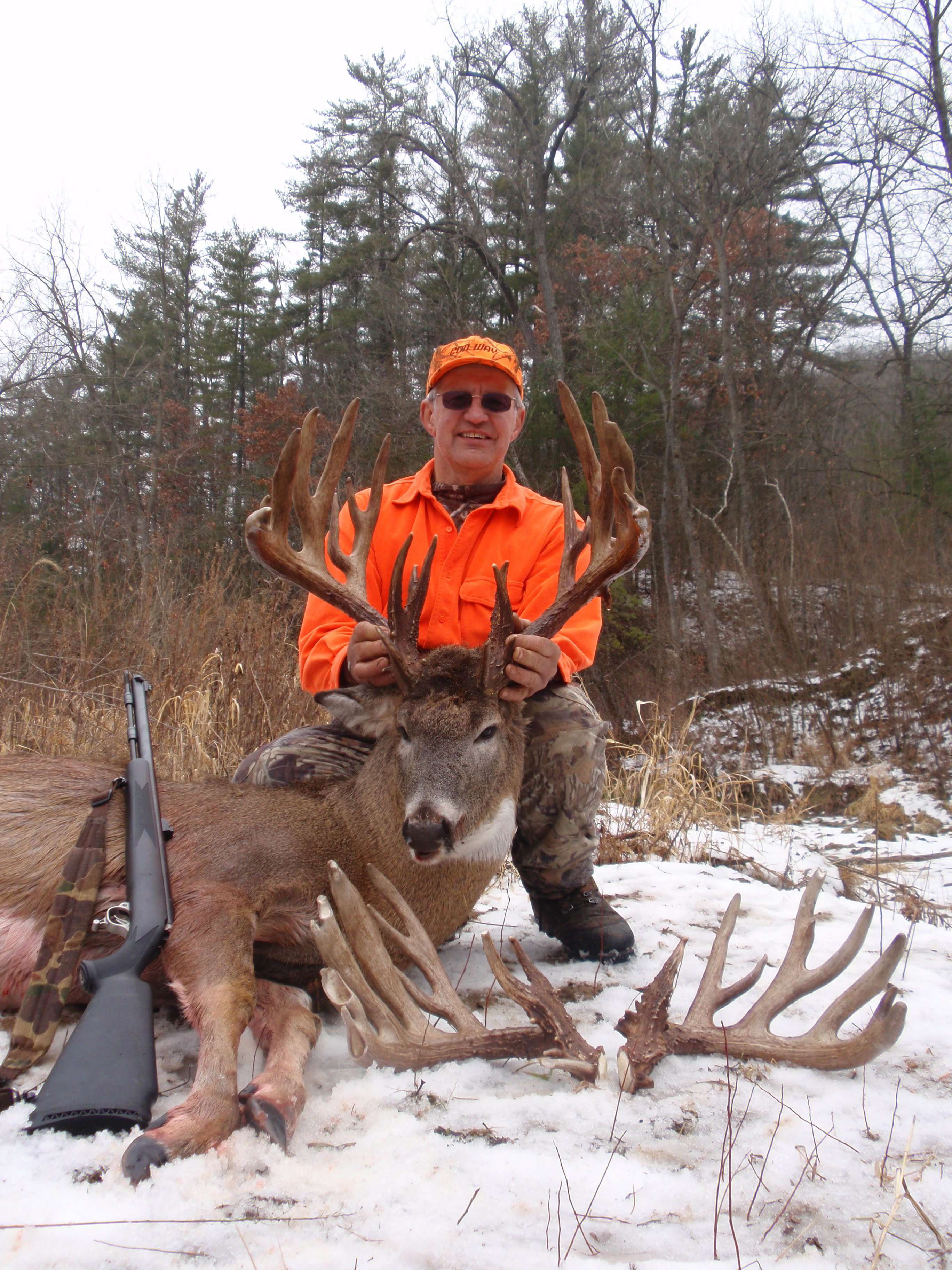 When Stan Kreidermacher leaned up against a tree in the Whitewater State Recreation Area of southeast Minnesota, he knew there was a big buck in that area. But he didn't know his hunting party had put him in position to hunt a particular buck that had been kept a secret by three of his relatives.
I didn't know any details about the buck at all, he said. They had really held out on me. Every time I talk to them now, I find out more that they knew about the buck. They did a lot of lying to a lot of people to keep it a secret.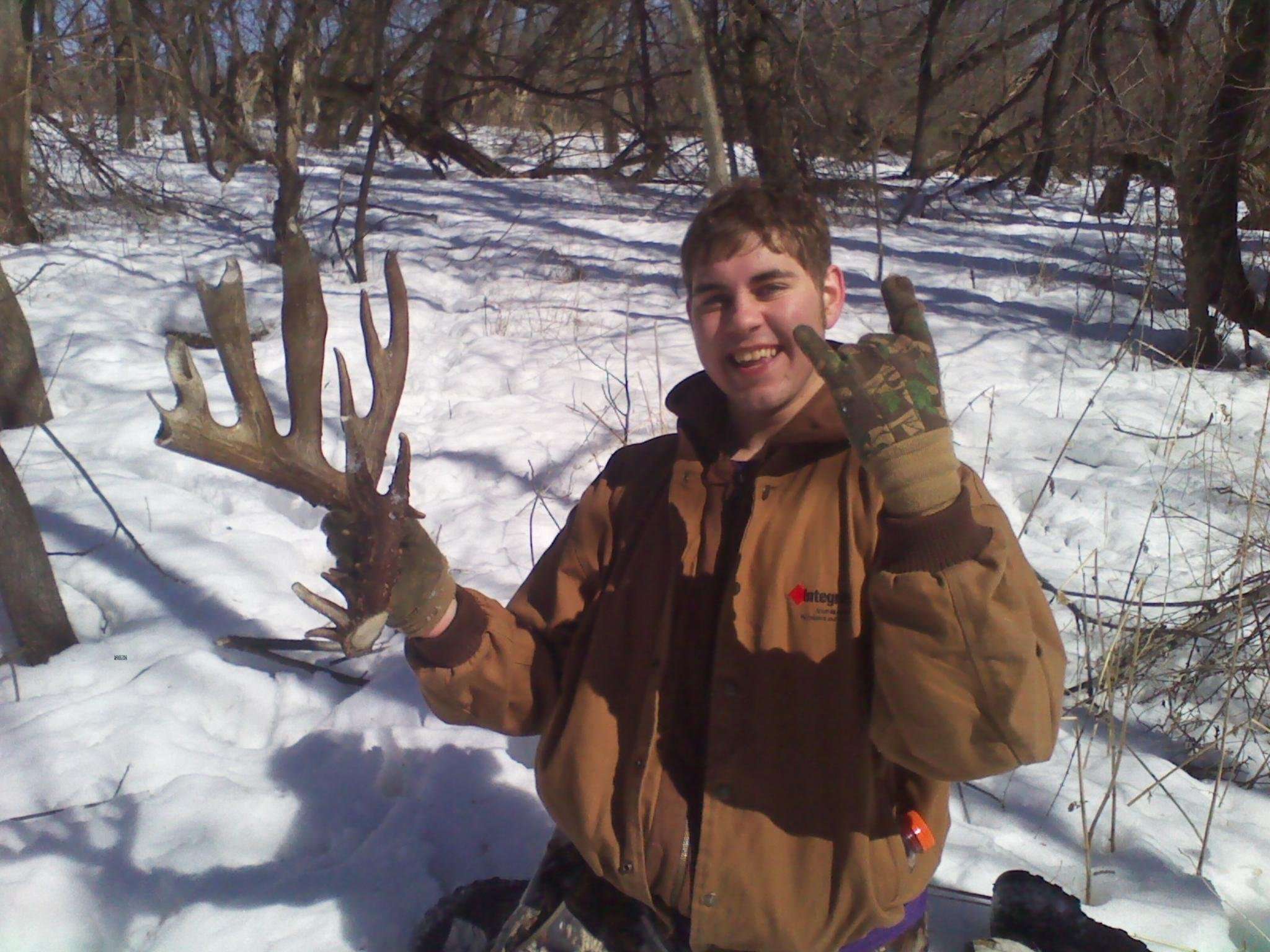 Kreidermacher's nephews Landon and Layton Kreidermacher and their cousin Brian Ruhoff had been hunting the giant nontypical hard all through bow season. They had dozens of trail camera photos and had even picked up a pair of sheds from the previous year, but they'd kept all their knowledge of this public-land buck mostly within their small group. On the second to the last day of Minnesota's muzzleloader season, their group of 13 hunters decided to drive to a small woodlot in the area the buck lived. They were unknowingly about to give their uncle Stan a gift that would rearrange the Minnesota record books for whitetails shot with a muzzleloader.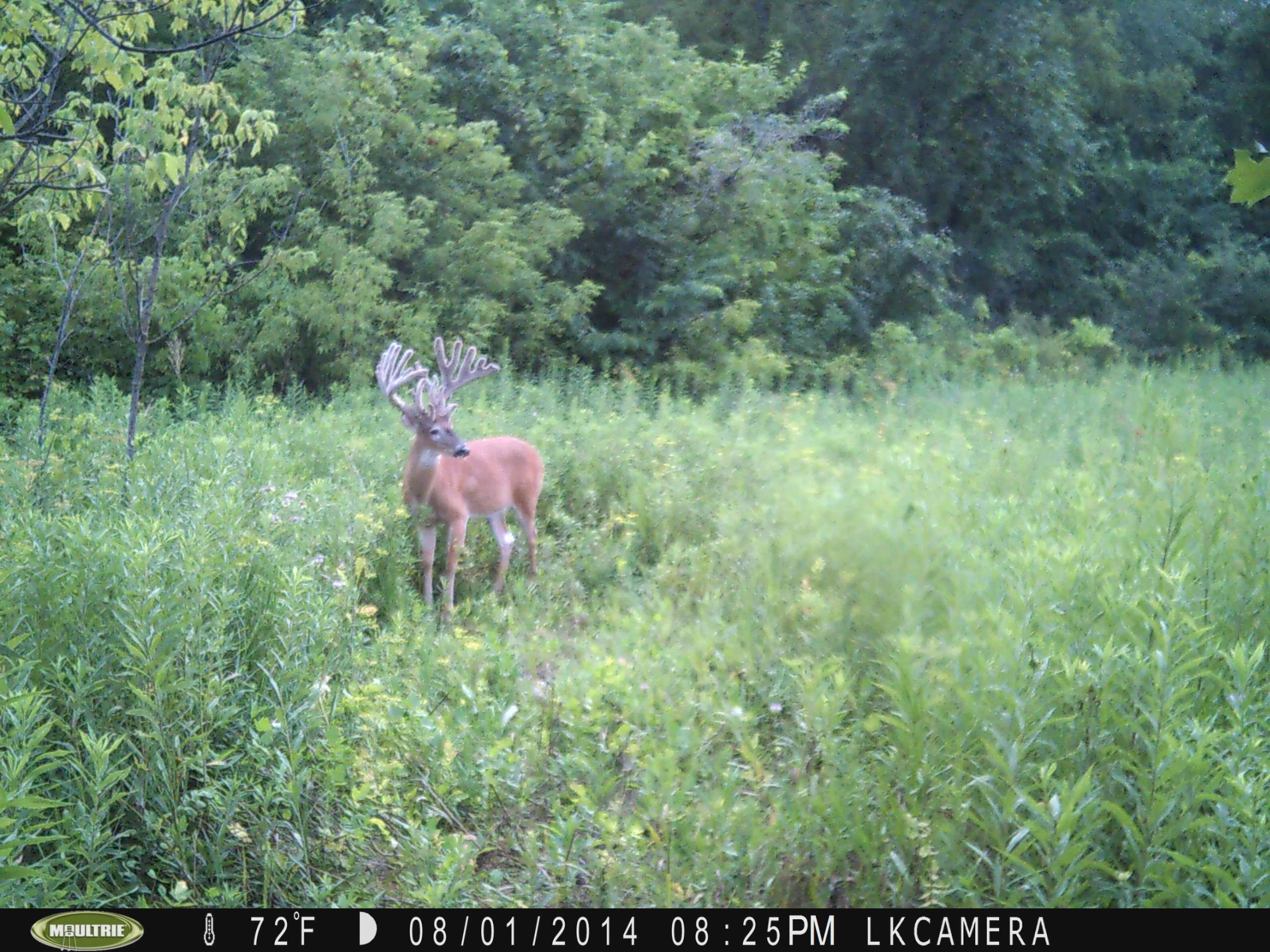 I just stood where they told me to stand, Stan relates. When the deer started moving I raised my gun. About 15 deer started exiting the woods when the drivers moved in, and one of them had a big rack. I put my gun up when I saw horns, and when the buck went through an opening I pulled the trigger.
He walked over to where the buck had been but couldn't find any sign of a hit. Some of the guys found a few specs of blood and were about to trail it when Stan tried to stop them. He was reloading his gun and he wanted to leave the deer for a while but some of the guys were already on the trail.
Then I heard Layton screaming like a little girl. It was shocking when I walked up to that buck.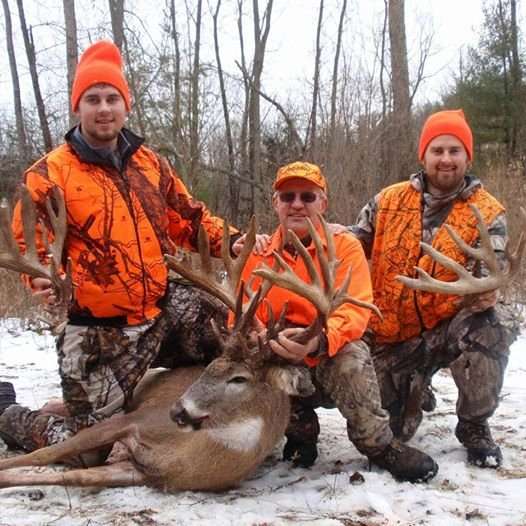 The buck was green scored at just over 240 inches, nontypical. After the 60-day drying period, the official score should still be well above the state record muzzleloader kill, which currently stands at just over 226 inches.
Stan gives all the credit to Landon, Layton and Ruhoff for the buck. I was just the one who pulled the trigger. There were really 13 people involved in it.
Despite having spent hours hunting the buck themselves, Landon, Layton and Ruhoff have a very gracious attitude about Stan's trophy.
Stan has driven deer for us in the past; there's no jealousy at all. I am just happy to be able to hold the rack instead of never seeing it again, related Layton. Our hunting party is like a team, and this deer took teamwork. It's like our team just won the state championship.
Have a big-buck story you want to share? E-mail us at [email protected].
Watch all the latest video episodes