Rack Report Details
Buck:
190"
Time of Year:
Dec. 31, 2014
Place:
Southeast Iowa
Weapon:
Muzzleloader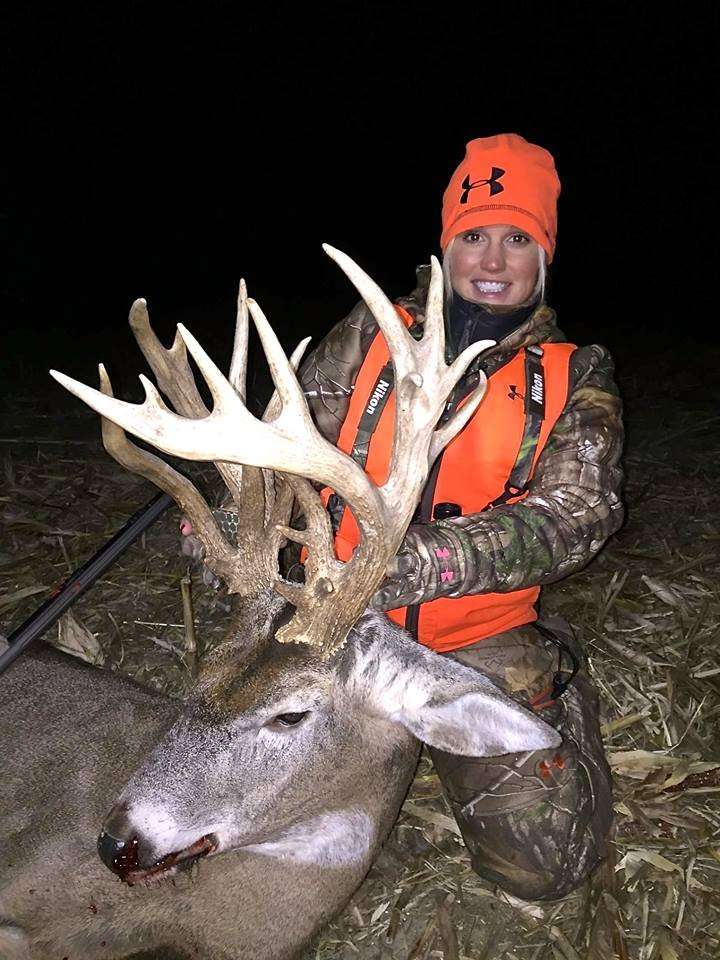 Tiffany Lakosky has put far too many big whitetails on the ground for anyone to arbitrarily chalk up her success to dumb luck. Sure, luck plays a factor. It is deer hunting, after all. But sometimes that luck is bad. Or good, depending on which side you view it from.
Nine years ago, Tiffany and husband Lee bought a southeast Iowa property that would later produce an awesome buck for Lee known as Gnarles Barkley. But there was another interesting buck calling that property home, a deer that would later be known as Wally.
Honestly, he was a management-type of buck but he kept breaking stuff off or we wouldn't see him to get a shot and he just kept getting bigger every year, Tiffany said.
And, of course, there was the fact that the buck seemed to be one of the most charmed deer to ever walk on Lakosky ground.
I have no idea what it was but that buck seemed to have nine lives, Tiffany said. He was a lucky bugger.
How lucky? Lucky enough to be shot at four times, hit once and still live to roam another day.
I missed him last year with my bow. Then my cousin Dave shot him during the late season but hit him high in that 'no-man's land', Tiffany said. And then I missed him this year with my bow at about 45 yards.
And if that wasn't enough, there was one more ego-crushing blow yet to come.
I missed him with my muzzleloader, Tiffany said. I was like 'Seriously?' I haven't missed a buck with my muzzleloader since about the first year I hunted with one. I hit a corn stalk. What are the odds of that? A corn stalk.
Bad luck for Tiff. Good luck for Wally.
This deer season was the first that Wally had been specifically targeted by the Lakoskys. He had gone from a management buck to a Hit Lister, and Tiffany was beginning to seriously doubt that the buck would ever be killed.
After I missed him with my muzzleloader, I was thinking I just wasn't meant to kill that buck, she said. But Lee was the opposite - he was convinced it was going to happen. So he actually started filming me, even though he was hunting a big buck of his own.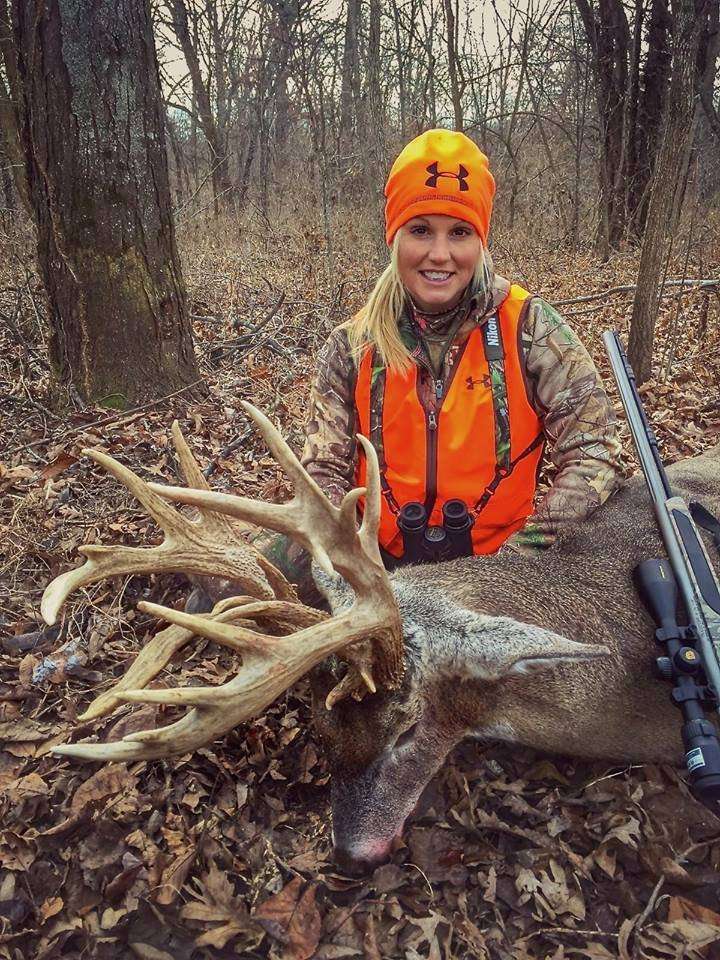 Here's a little backstory on the Lee-and-Tiffany-and-muzzleloaders deal.Every buck I've ever killed with a muzzleloader, Lee was filming, Tiffany said. When you think about all the years we've been doing this, all the different camera guys and stands that we run through, that's pretty crazy.
And, apparently, crazy effective.
With Lee behind the camera, Tiffany killed Wally on December 31 - New Year's Eve.
I had a late-season muzzleloader tag and we got the cold temps rolling in, Tiffany said. When that happens our food plots are just money.
And that's exactly where Wally showed up. Tiffany made the 110-yard shot and the 8-year-old buck's luck finally ran out.
The whitetail, which topped 190 inches, is Tiffany's biggest and if you think after killing so many big deer she wasn't appreciative of that fact, you'd be wrong.
We have a walk-in cooler and we let the buck hang for about three days, she said. I'm pregnant so I'm up about 100 times every night anyway. But I'd find myself just walking out there and looking at that buck. I just couldn't believe it, I couldn't believe I'd finally got him. Not just because he's 190 inches but because of his age and the story behind him. That's what matters - to both me and Lee. It's not just about score. It's about the deer, its age and the experience of hunting it.
Watch all the latest video episodes