Rack Report Details
Buck:
150 5/8"
Time of Year:
August 15, 2015
Place:
Jasper County, South Carolina
Weapon:
.300 Ultra Mag Rifle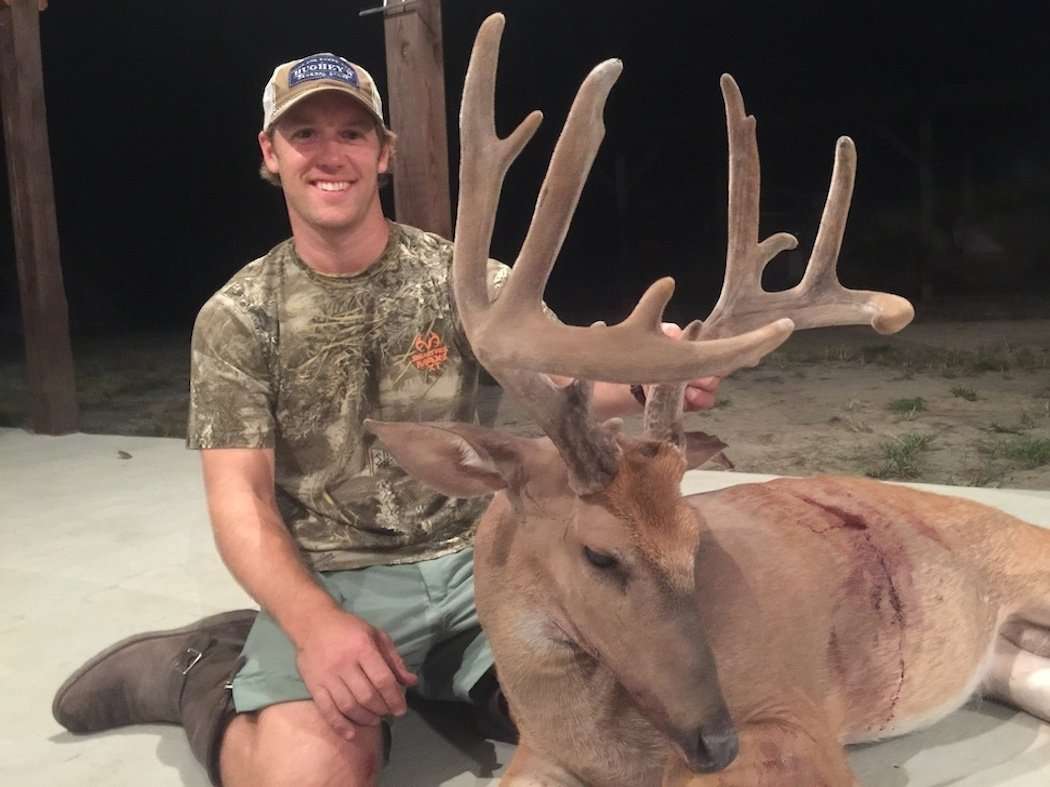 While most folks are floating in swimming pools or sunbathing on the beach, Scott Richardson is killin' big bucks. He takes his deer hunting seriously. And that's why he's able to knock down big bucks like this one where whitetails aren't known for their size. After all, it's hard to grow big deer on pine needles.
It all started last season when Scott and his 6-year-old son spotted a nice 3-year-old buck. He scored in the 120-range and wasn't on their radar quite yet.
Jackson and I passed him up five times last season, Scott said. Last year, he was an 8-point with splits on his G2s.
This year, on August 15, Scott went back to the same area that the buck frequented in hopes of seeing him. This season, he wasn't going to be so passive should the deer step out.
I hunt out of a big longleaf pine tree, Scott said. I climbed 50 feet in my climber. I climb really high so I can see better.
In front of Scott stood a 25-acre plumb thicket that was partially open. Corn stood to his right and a green soybean field was to his left. A stand of timber loomed overhead behind him. It wasn't long before deer started pouring out from every direction.
He came out pretty close to dark, Scott said. I'd say it was about thirty minutes before dark. He came out in an area I'd bush hogged.
Think Scott threw up the scope and yanked the trigger? Think again. That wasn't the case.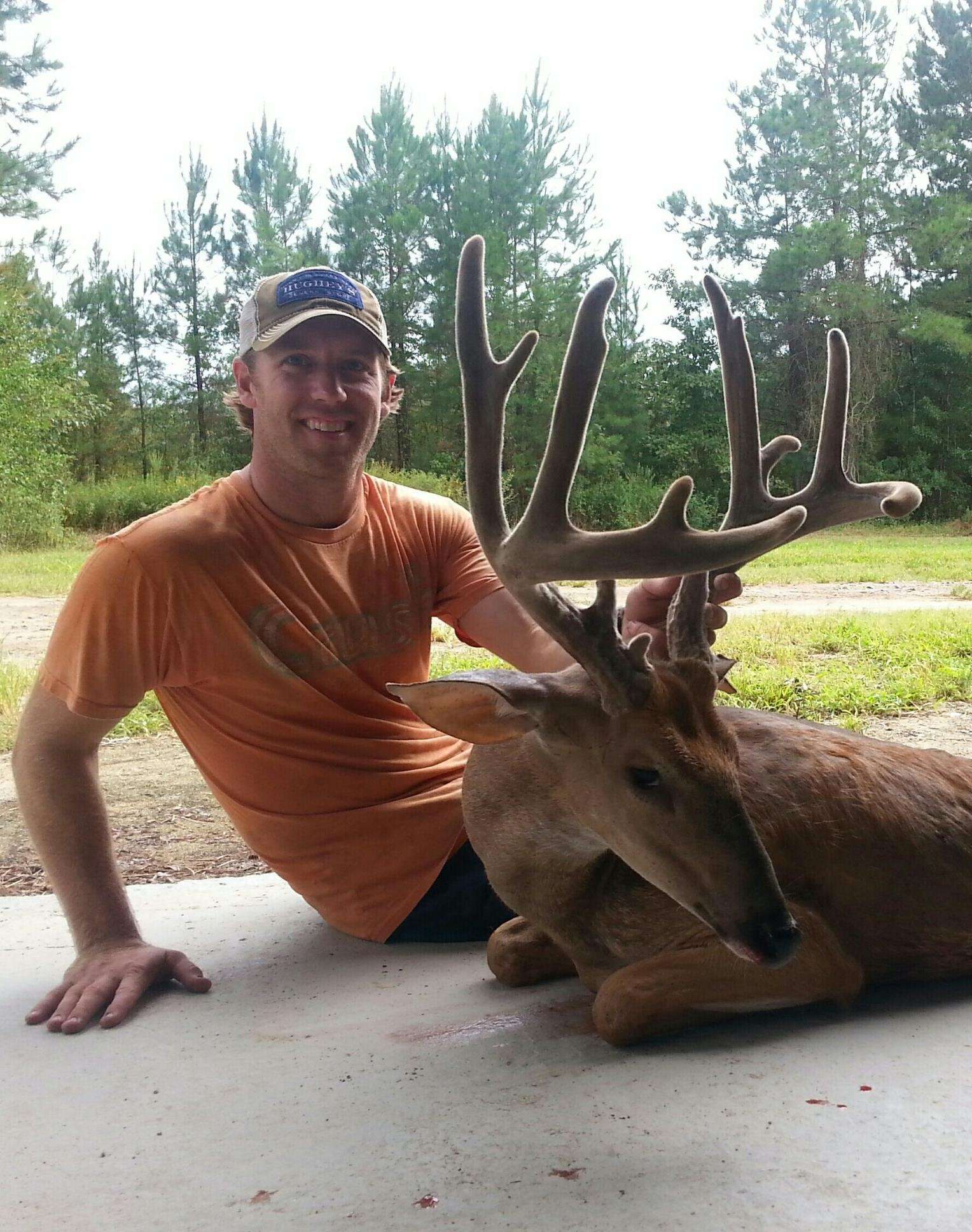 I watched him for probably half an hour, debating on whether or not to shoot him, Scott said. After looking at him, I wasn't for sure if he was a 3- or 4-year-old deer. I didn't want to shoot a 3-year-old. I wanted to wait for an older deer.
Eventually, Scott decided that this was the right deer and that it was in fact the same buck he saw last year. After minutes of silent debate, Scott pulled the trigger. He climbed down the 50 feet it took to descend the tree and walked over to his buck.
Usually there is ground shrinkage, Scott said. There was major 'swellage' with this one.
No doubt this was a fine whitetail. Any man (or woman)—whether they live in Florida or Wisconsin—would be proud of this buck. You don't always hear about big bucks in the South. You rarely see a Rack Report come from this region. But when you do, you just have to step back and appreciate it for what it's worth.
Another deer season is upon us. The big ones are starting to fall. Hopefully, Scott Richardson's 150-plus-inch buck is the first of many storied deer tales this fall.
Watch all the latest video episodes