Do You Deer Hunt with a Muzzleloader?
Rack Report Details
Buck:
151"
Time of Year:
September 14, 2016
Place:
Kingman County, Kansas
Weapon:
Muzzleloader Muzzleloader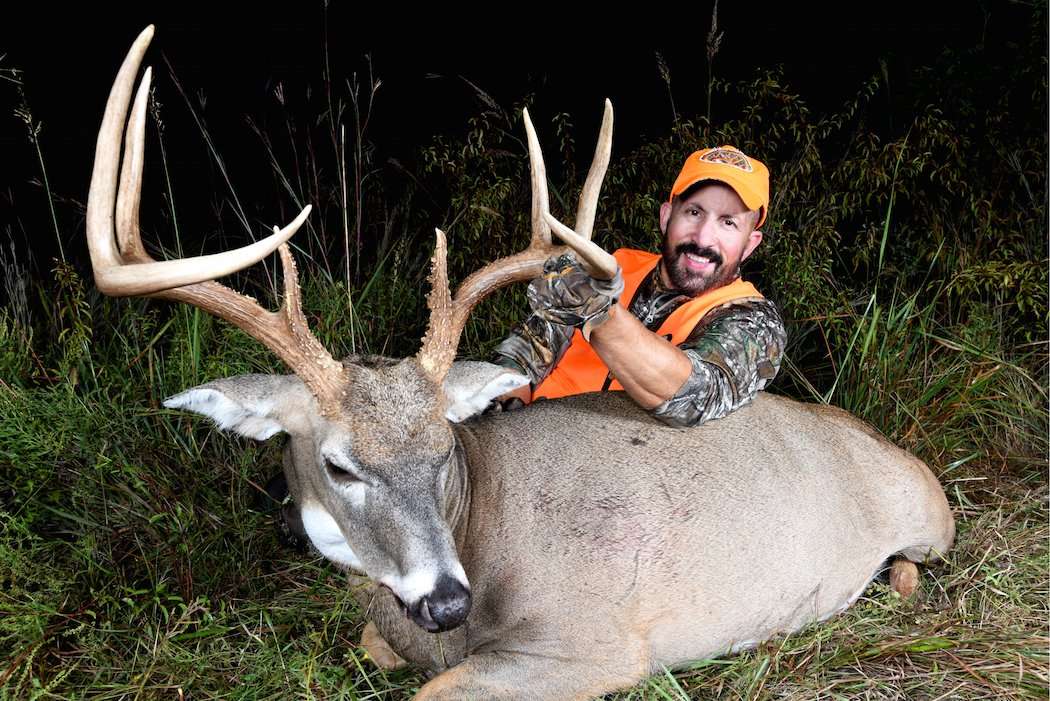 Dan Perez is one of the co-founders of Whitetail Properties. He and his team of land experts have built the best real estate company in the country for deer hunters and land owners. How did they do it? They know deer hunting. And they know land.
Perez carries that same knowledge over into his own whitetail pursuits. And it truly shows when he kills deer to this magnitude. He lives it.
The cool thing about this buck is that we have years of trail cam photos of him, but my cameraman and I are the only people who have ever seen him on the hoof, Perez said. That's what I call fate.
The hunt for this buck spans several years. And the biggest thing that stood out to Dan is the size of the buck's body. It's one big buck, for sure.
The day of the hunt was a great one. He had a southeast wind and the temperature dropped 12 degrees in a very short time. Perez was hunting over an alfalfa field in the middle of some of the best bedding cover in that area. It didn't take long for deer to start pouring out.
Badland Bone Collector Hunting Boot in Realtree Xtra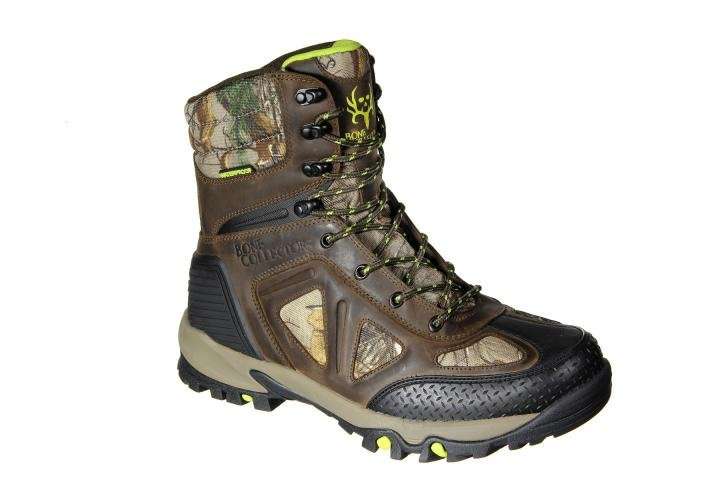 The old, wide 8-point entered the east side of the field about 350 yards away, Perez said. Then, [he] headed west at a steady pace. When he got within 140 yards from our blind, he slowed down and started feeding."
Needless to say, the adrenaline was pumping.
The distance and the wind direction were perfect, but I had to wait for a couple does to get out of my line of fire, Perez continued. Finally, the last doe stepped out of the way and my crosshairs settled right at the crease of his right shoulder. I unleashed a 325-grain bullet from the barrel of my muzzleloader. The old buck mule kicked, ran and jumped over the fence. The blood trail was short and sweet.
The buck only ran about 40 yards and crashed right there in front of Perez. It was the ending to a great story that spanned several years.
This was not a typical early season Kansas hunt, Perez said. Normally in September, it's hot and windy. This year, we had cool temperatures and calm evenings. Shooting this awesome buck was the icing on the cake.
Click here for more deer hunting articles and videos.
Check us out on Facebook.
Watch all the latest video episodes