Have You Ever Killed a Buck with a Droptine?
Rack Report Details
Buck:
187 4/8
Time of Year:
October 16, 2016
Place:
Southwestern Kansas
Weapon:
Bow Bowhunting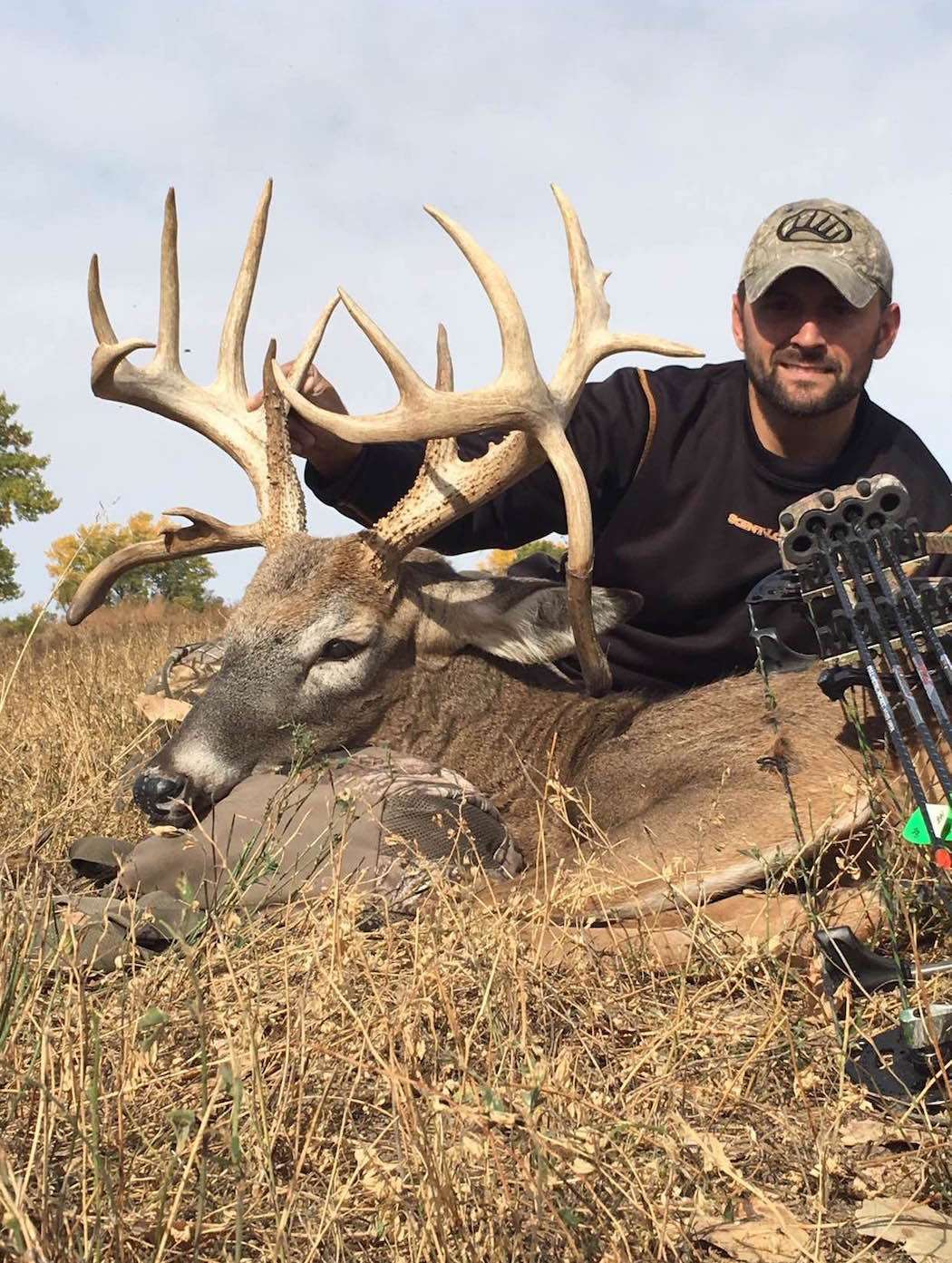 Dream bucks are far and few between. The chance that a hunter will kill a Boone & Crockett buck are well below one percent. Odds aren't good. But here is Adam Hann, a Whitetail Properties land agent, with an absolute stud. The kinds dreams are made of.
This deer first appeared on my deer camera on October 11 and I have no prior history with the buck, Hann said. I immediately identified the deer as being very killable. He was frequently on my trail cams over a four- to five-day period and was showing up closer to morning daylight shooting hours with each day.
As he said, the character on this buck is incredible. It quickly caught Hann's attention.
[It had] very unique double drop tines and a couple kickers, Hann said. [The] left drop was close to 10 inches. [The] right drop was close to 9 inches. This is the most unique deer I've ever had the pleasure of hunting."
Everything seemed perfect on the morning of the hunt. Hann settled in and readied his mind for it. Before long, the buck stepped out.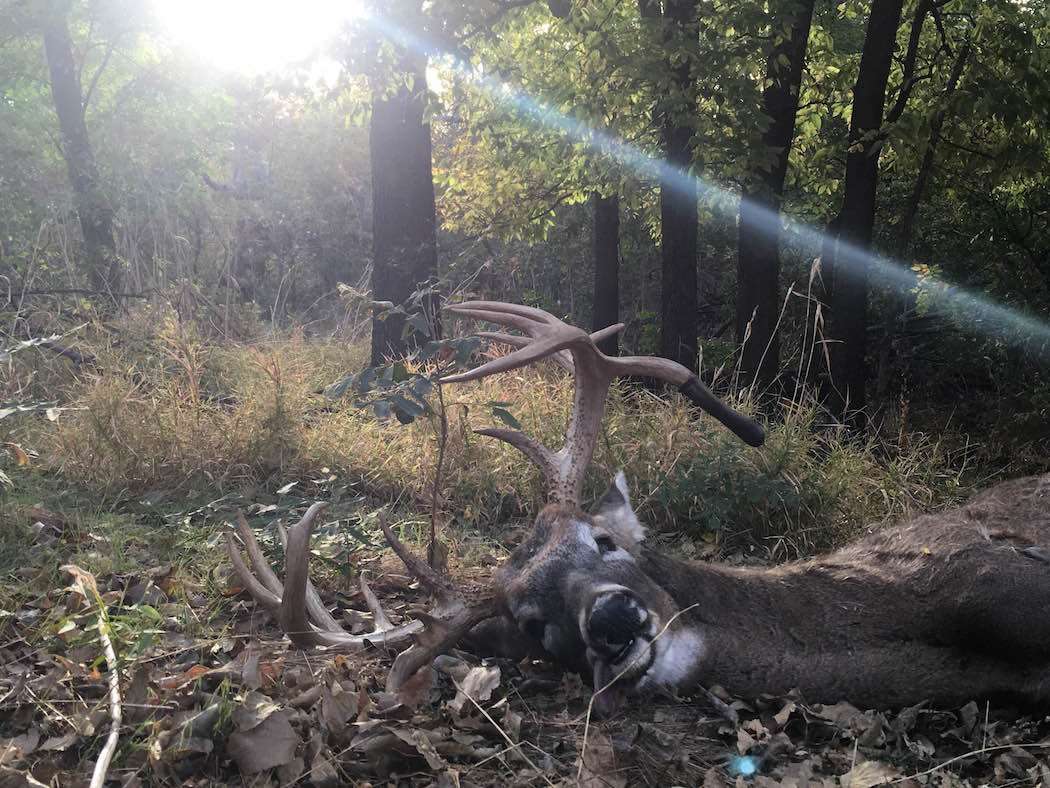 I shot the deer around 7:30 in the morning, Hann said. It was an extremely calm morning in the high-40s. Around 7 a.m., a heavy fog rolled in. He approached the stand from the opposite direction I expected. In the mornings, he had usually been in the wheat field checking scrapes along the field edge. This morning, he basically rose out of the alfalfa bottom at first light right when the fog was rolling in. He showed up right on cue and that's all she wrote. I made a single lung shot from 28 yards as he was walking to a scrape.
The biggest thing that helped Hann to kill this deer was his setup. Hann did his homework. Everything was just as it needed to be for him to capitalize on this buck's travel patterns.
I was set up in my go-to railroad treestand, Hann said. It sits in a pinch-point area along the edge of a wheat field. The tree line of the creek runs down to a one-acre alfalfa plot in the bottom, creating a pinch-point between two major bedding areas, a main travel corridor and the crop fields. Mature bucks frequent the scrapes along the creek edge every fall. Entry [and] exit to this stand are key. It sits along an old railroad ridge. I can walk 99 percent of the distance to the stand completely undetected.
This way of life is truly special. Each and every day we have in the deer woods is a blessing from God. Hanna knows that. And that day was one he'll never forget.
I have never had the opportunity to hunt a mature droptine buck of this caliber in my life, Hann said. I was extremely excited when I first got trail cam pics of this deer not only because of his antler size but also because the last few years the hunting has been kind of tough in this area. I was determined to get this buck killed within a one-week window because of a couple cold fronts. He was new to our land and [had] no idea he was being hunted. [Also] he had major potential to break off the drops and kickers that make him so special. I feel very lucky and blessed to have not only gotten the opportunity to hunt this deer but also to have made a well-placed shot and a successful recovery of such a trophy.
Click here for more deer hunting articles and videos.
Check us out on Facebook.
Watch all the latest video episodes