Bucks This Big Will Make Any Hunter Quiver in Their Camo
Rack Report Details
Buck:
166
Time of Year:
November 3, 2016
Place:
Lee County Iowa
Weapon:
Bow Bowhunting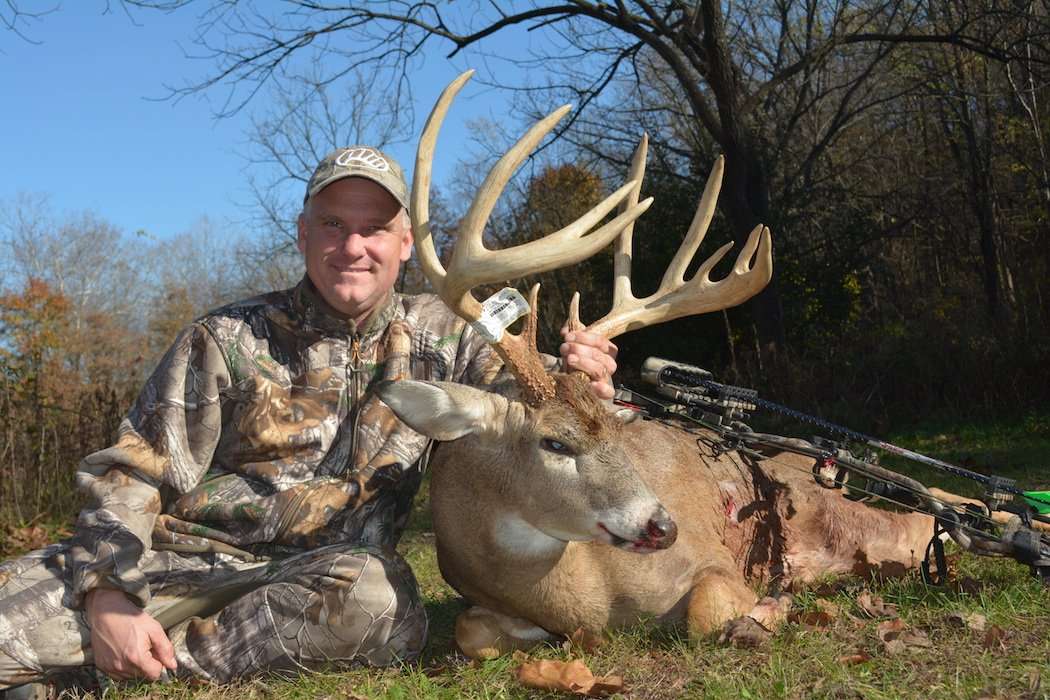 There are a lot of deer hunters in America. But there are few who spend as much time in the outdoors as much as Grant Olson of Whitetail Properties. He loves deer hunting. And his hard work and effort was rewarded this season with a giant Iowa buck.
This is the first year the deer had made the shoot list, Olson said. EHD has impacted our farm since 2013, and this is the first year since then we have had mature deer to hunt. We let the deer have a free pass last year, except during youth season [when] we had a youth hunter in. He was getting ready to kill this buck and he winded him. We [found] his sheds in March of this year. I had seen this deer in the same hay field seven days prior. I [received] pictures of this buck from June until November 2, the day before I harvested him. It has been neat to watch him mature.
I'm sure it was. It's always intriguing to watch as deer age from one year to the next and how their antlers change each season. It's all part of the stewardship process.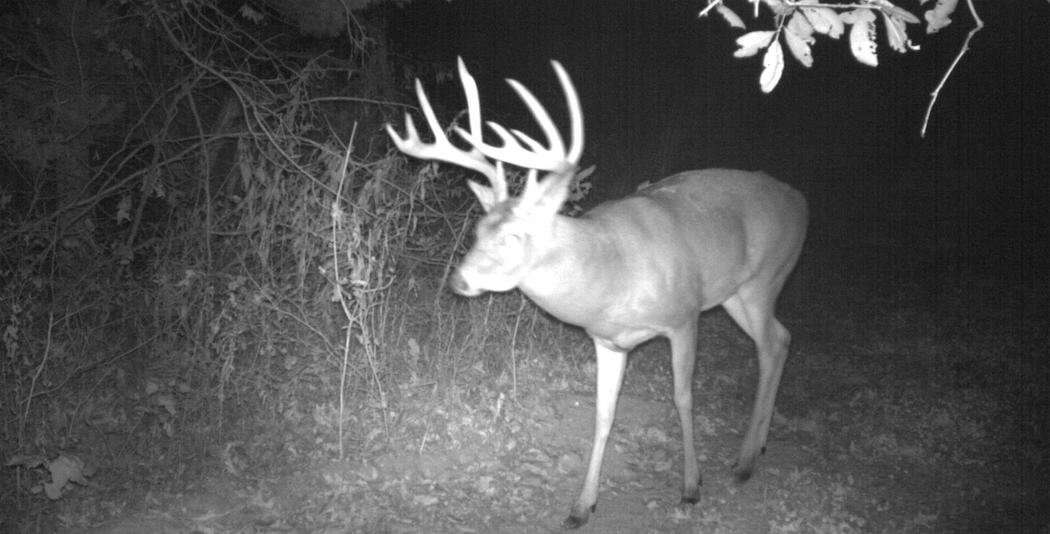 The deer has a 12½-inch G2 on his right side, which is something you see from a long way away, Olson said. He also has a common base point G3 on the deer's left side. That point can get hidden depending on the angle you have. We actually thought this deer was a different deer most of the summer because of the common base point, until that deer showed up in early October. This deer owned the west side of our farm, and was not afraid to show anyone who challenged him.
Dominant as he was, it proved no match for Olson on the day of the hunt. Pressure was rising behind a low pressure system. Rain had just stopped during the early, pre-dawn hours. Low clouds became visible as daylight broke. The wind was about 5 to 10 MPH out of the northwest. And Olson had a great setup. The conditions were stacked against the big buck.
The stand [was] in a large white oak tree, next to a pinched-down hay field, Olson said. There is a large cedar thicket on the other side of the hay field pinch. The wind was NNW, and I expected deer movement any direction north of me. The entrance to the stand [was] quiet around a tall CRP field, [and] the wind [was] in my face.
The shot was what you hope [for], Olson said. [It was] 20 yards completely broadside in a wide-open shooting lane. The shot placement was a double-lung shot. The blood trail was strong. The deer ran 50 yards and expired within sight of my stand. This [was] one of those rare times that [I went] into a set expecting to see that deer and harvested him.
Click here for more deer hunting articles and videos.
Check us out on Facebook.
Watch all the latest video episodes