Have You Ever Seen a Boone & Crockett Buck?
Rack Report Details
Buck:
206 6/8 nontypical
Time of Year:
November 20, 2016
Place:
Cotulla, Texas
Weapon:
Remington .25-06 Rifle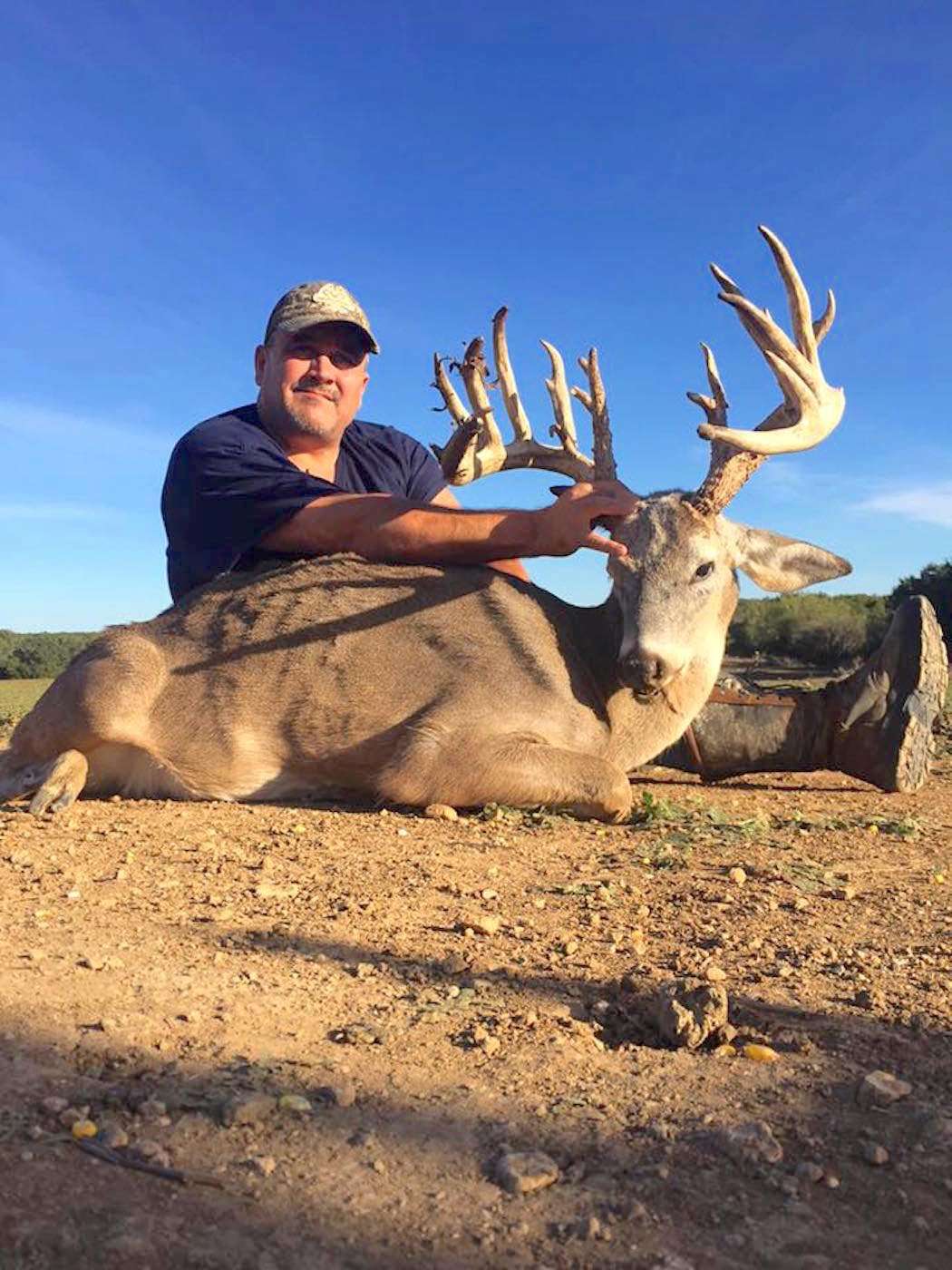 Darwin Barringer is a serious big buck hunter who lives in Texas and leases 4,600 acres which he manages for big bucks. He puts a lot of time, effort and money into his passion of growing and shooting big bucks. He was featured in a Realtree Rack Report in 2013 with 214-inch nontypical. On November 20, he shot another buck over 200 inches and tallied his total of bucks over 170 to 13.
I'm really dedicated, Barringer said. I passed up about 30 bucks this year. I wait for the right one and I only shoot bucks 6-years-old or older.
Darwin has a handful of giants on his lease and this one has been near the top of his list for a couple years. He has surprisingly few scouting camera photos of the deer and the buck has been seen in person only a couple times.
I knew he was over 200 inches so I was hunting him hard, Barringer said. There's another buck I am also looking for that will blow this one away. I think it will go 230 or more.
In South Texas, most hunting takes place in box blinds set up where the hunter can observe senderos and deer feeders. This is an adaptation to the difficult hunting conditions faced in this thick, thorny habitat. Most blinds are within 75 yards of the feeders, but Darwin takes a different approach.
I was 220 yards from this buck when I shot it through the neck. There was a protein feeder there and he was the last deer to come out that evening. Barringer was trained by a military sniper and he believes that his success can be attributed to two things, his ability to make precise shots at long distances and his ability to be ready to shoot within seconds.
Most people set their guns in the corner of the blind, but I keep mine to my shoulder, ready to shoot, Barringer said. When the rut starts, sometimes these bucks will walk right across a sendero and I want to be ready to shoot within two seconds. I will often have my gun to my shoulder for 3-4 hours. I'm really dedicated, the secret to being successful is being ready when a giant finally does appear.
Darwin also attributes this buck to some good luck given to him by his girlfriend Lana Renee Boudreux, who told him to shoot a big one just before he left to hunt.
I want to dedicate this deer to her, Barringer said. She told me I was going to shoot a big one and I did.
Barringer is a concrete contractor who hunts every moment he can get away. To say he is serious about providing good food and habitat for shooting big Texas deer is an understatement. This buck scores 206 6/8 nontypical with 21 scoreable points. It will have a place of honor on his wall among the other great deer he has shot. And he's got another tag in his pocket and a 230-incher in the back of his mind.
Click here for more deer hunting articles and videos.
Check us out on Facebook.
Watch all the latest video episodes