Days in the Field with Your Father Are Often the Best
Rack Report Details
Buck:
161
Time of Year:
December 1, 2016
Place:
South Central Kansas
Weapon:
Muzzleloader Muzzleloader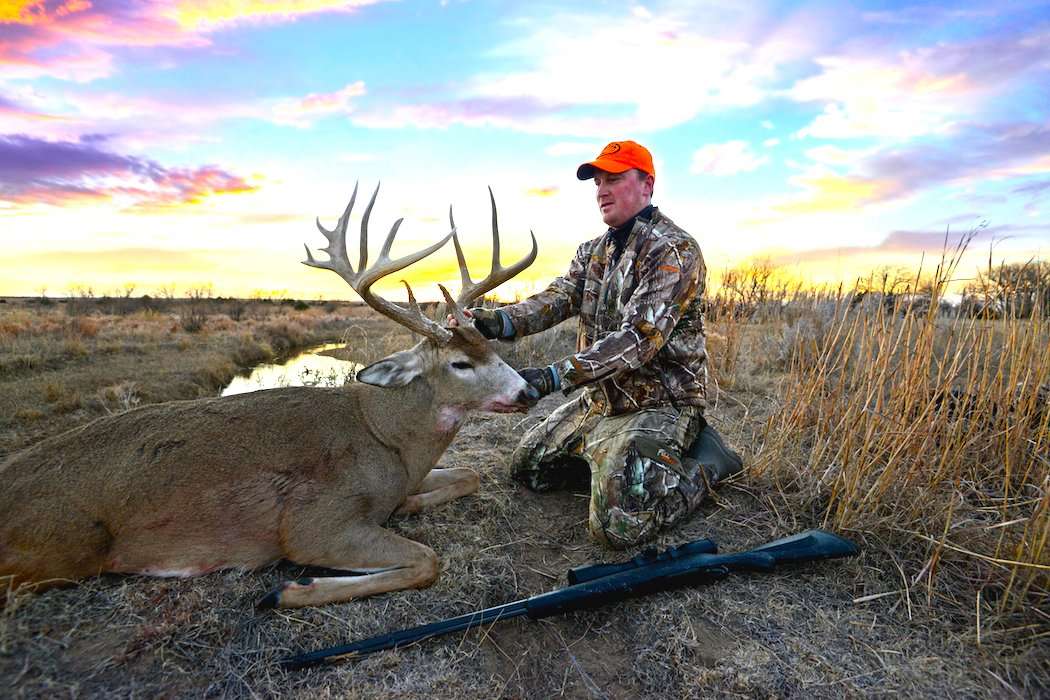 Ben Richardson of Whitetail Properties has been a deer hunter for quite some time. He loves it. It defines part of who he is. That's part of what drove him to become a land agent for the leading hunting land real estate company in the country. And it's also what led him down the road to a buck he came to call Wolverine.
I had pictures of Wolverine using a bottom, Richardson said. The wind was wrong on day one so I hunted another spot. I passed on a 10-pointer and 9-pointer in hopes of getting a crack at Wolverine on the second day.
This buck stuck out in his mind because of the unique G2 it had. That's one of the most intriguing things about whitetails. Every rack has its own fingerprint. They're all different.
I dubbed him Wolverine because of the right G2 that had points which reminded me of the claws on the comic book character Wolverine, Richardson said.
There was one particular spot that Wolverine frequented. And that's where Richardson was going after him. He knew that was his chance to fill his tag on a late-season buck.
There was a steep ravine leading down to a bottom, Richardson said. There was a worn cattle trail that helped us slip in undetected into a ground blind. My dad went along as a cameraman.
Rocky® Athletic Mobility Fleece Jacket in Realtree Xtra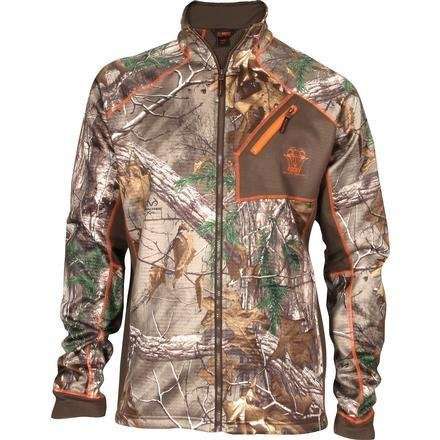 The weather provided ideal conditions. Calm and cold were the two the stuck out the most for Richardson.
The morning was unusually calm for Kansas, Richardson said. It was about 22 degrees. We had actually packed two small propane tanks and a heater for the blind, thinking we would be sitting for a few hours.
But they were only there for a few minutes. It didn't take long for the action to heat up. The buck he was after showed up soon after settling into position.
We were only in the blind for a matter of minutes and the buck was cruising by just at sunrise, Richardson said. I bleated to stop him and he stopped with his head behind a windmill. However, I could still see his body. The big muzzleloader slug made a wallop of a sound when it hit him and he only made it about 60 yards and fell in the bottom.
Richardson and his father got out of the blind and went to retrieve his buck. The buck seemed to get bigger the closer they got to it. The sheer size of the buck's body and rack were impressive. This deer was an old, mature warrior and one Richardson definitely felt was worthy of his tag. And having his father there with him to experience it all was the best part.
My dad was with me [when I was] 9 years old when I saw my first buck, Richardson said. He was there [when I was] 11 years old when I shot my first buck. And 28 years later, he was there with me on this one, my biggest buck to date.
Click here for more deer hunting articles and videos.
Check us out on Facebook.
Watch all the latest video episodes