The Story of a Nomadic Deer
Rack Report Details
Buck:
198 7/8
Time of Year:
January 7, 2017
Place:
Greene County, Illinois
Weapon:
Bear Agenda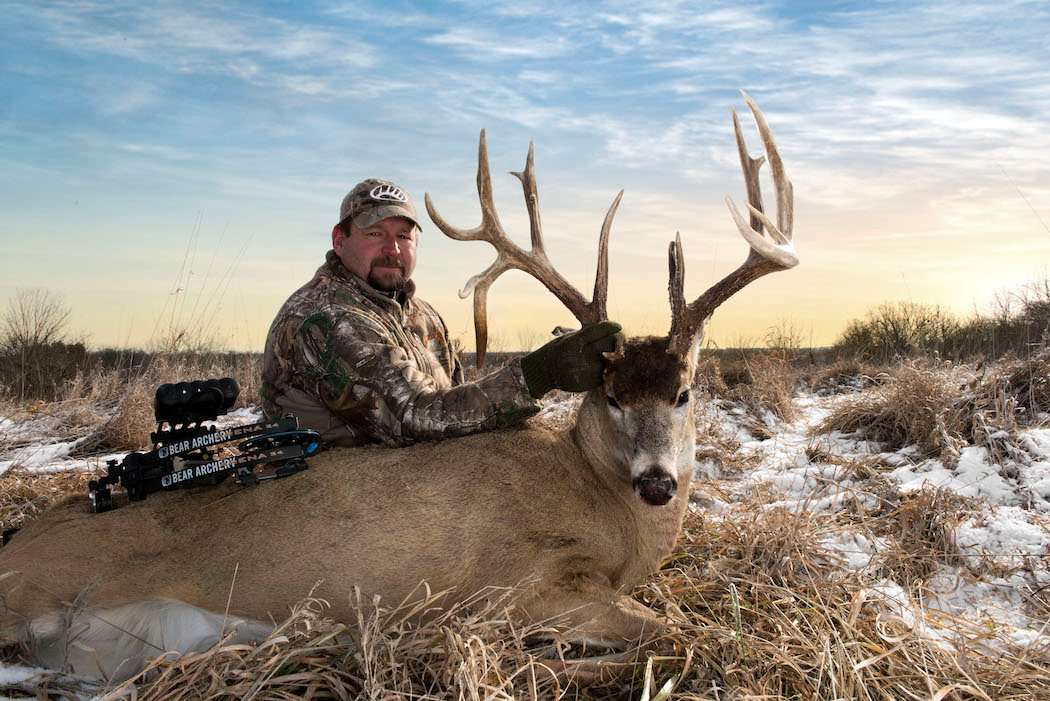 The late season is a very difficult time to hunt whitetails. Sometimes whitetails are predictable. At other times they're not. You win some and you lose some. In this case, Joe Gizdic of Whitetail Properties won. He won big. In fact, he scored almost 200 inches of Illinois antler just a few short weeks ago.
This was a very visible deer with a big core area. Joe easily identified this deer due to its non-typical main beam that turned downward. Talk about a unique droptine. This buck had it. It even had stickers and flyers coming off the left side.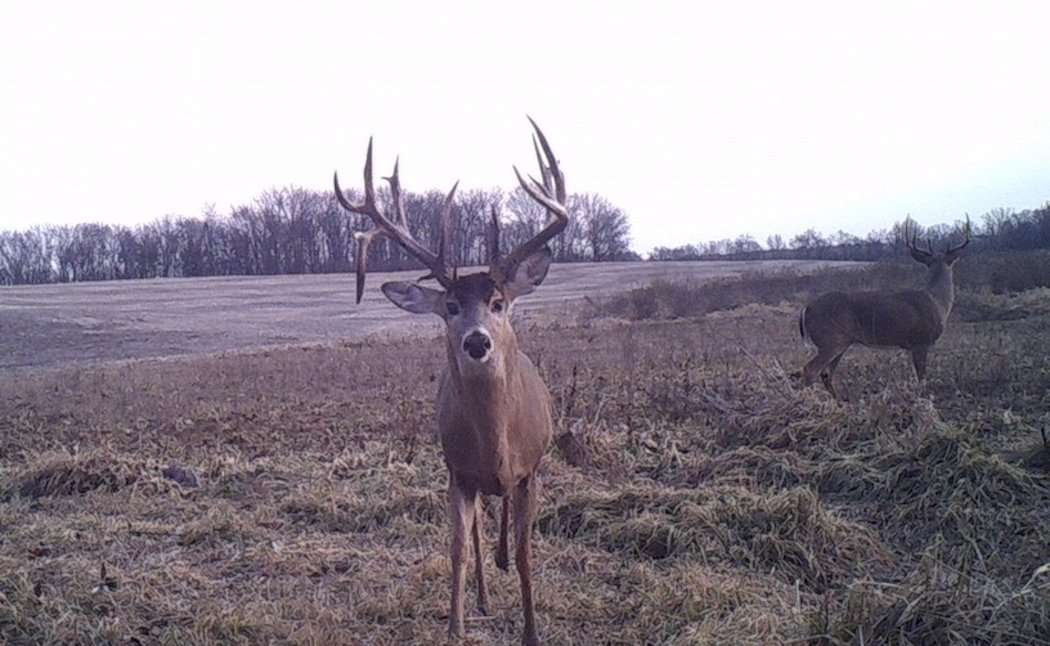 On January 7, Joe sat waiting in an elevated blind, overlooking a standing soybean field. Deer flock to good food sources during the late season and this buck was primed to visit these standing beans. Never underestimate the power of quality food during the latter weeks of the season.
Deer started to pour out of the timber into the open in front of him. Does and bucks made their way toward the food source as the sun dipped lower toward the horizon. Then, movement in the edge of the cover caught his eye.
Joe knew the deer as soon as he spotted it. That was the buck he was after. There was no mistaking the undeniable character in its rack. The cold, stiff northern wind rustled the few remaining leaves around Joe as the buck slowly crept within range. Every step the buck took resonated through the air as it walked across the frozen ground.
It came into the field about an hour prior to dark and stayed at 75 yards, Joe said. It headed westward and sparred with another buck. I thought it would continue, but with 25 minutes left of shooting light, it crossed in front of the blind at 30 yards.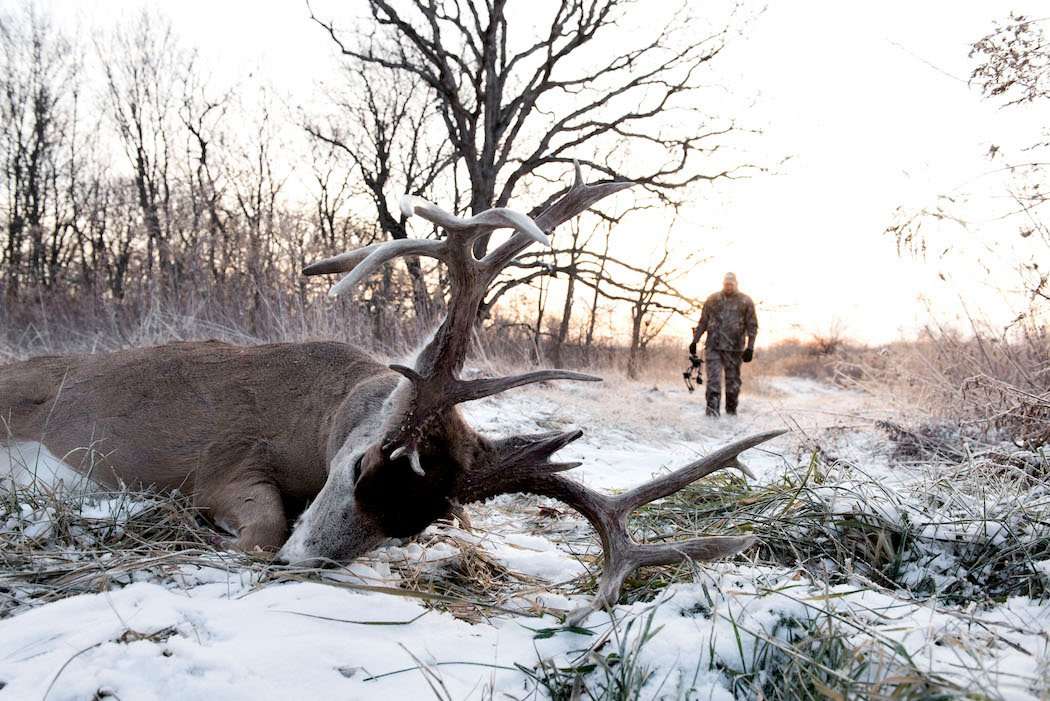 Joe took the shot. As is the case many times, he was unsure of the hit. In cases like that, it's best to wait and give the deer extra time.
I did not see the arrow hit it but it sounded good, Joe said. I was certain I heard it crash. Since I did not see where the arrow hit, I decided to wait until morning to track. I picked up its deep-running tracks in the light snow and found blood after the third bound. Once I got to the timber edge, I could see it laying not 80 yards from the blind. The arrow entered its left side perfectly and hit the off-side shoulder.
There were multiple trail camera photos of this deer, Joe said. It seemed very visible throughout the year. We saw it over a mile from where I shot it in multiple directions. It traveled a lot. Rumor has it that a neighbor shot it earlier in the year and could not recover it. There were no wounds on it other than where I shot it.
This buck reinforced the fact that having good bedding cover and quality food sources during the late season are the biggest draws for whitetails. The only other thing you need is reduced hunting pressure and you're golden. This buck was all over the place when food was abundant. But when it got cold and food sources were depleted, this buck sought out the grub.
Realtree Extra Edition Scout Camo Sunglasses by Skeleton Optics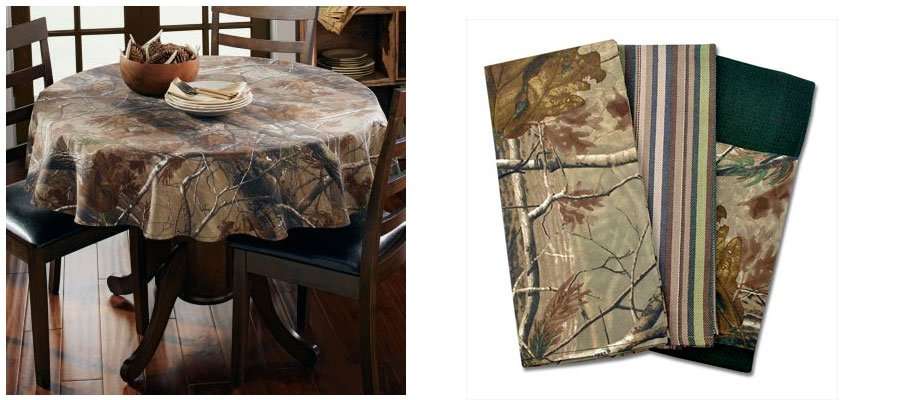 Several neighbors had pictures and opportunities at it, Joe said. But cold weather got it on its feet. It was totally run down and had lost a lot of weight. There was zero fat on this deer. It had to feed in cold weather to survive. [That's] proof you don't always need big tracts of land to harvest big mature whitetails. You just need the right ingredients that include cover, food, good neighbors and low pressure.
The buck ended up scoring 198 7/8 inches and sported 18 scoreable points to get it there. It displayed incredible character and will serve as an exceptional representation of this wonderful species.
Bonus Reads: Kill a Late-Season Stud in 5 Days | 9 Late-Season Tips from the Pros
Click here for more deer hunting articles and videos.
Follow us on Facebook.
Watch all the latest video episodes